This post contains affiliate links which may provide compensation to me.  All opinions are my own.
One of my family's favorite meals is taco night.  Well, it's probably THE favorite around here.  The only one who doesn't really care for it is my oldest teen.  I joke with her that she lives in Texas and has an open hatred for Tex Mex and Mexican food.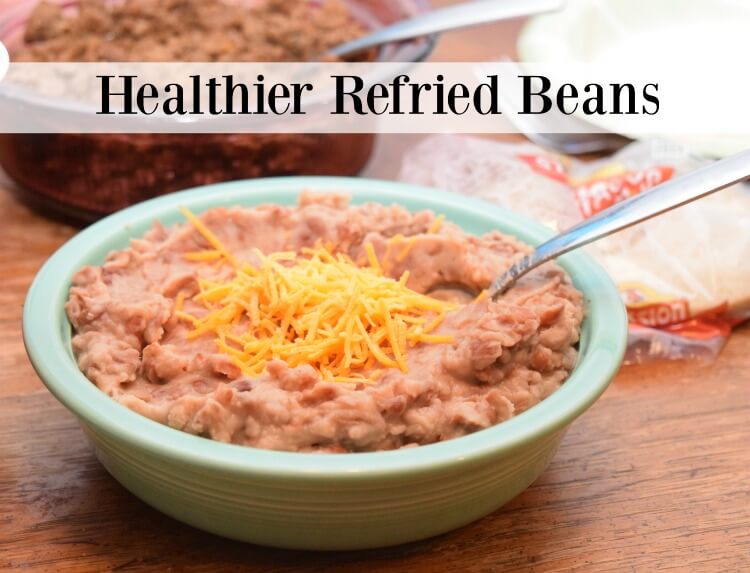 When we have taco night, I usually make rice and refried beans to go along.  My youngest and I both like to make bean burritos to go with our tacos.
I like to make a healthier version of refried beans because traditional refried beans are usually full of salt and lard.  I also like to make them quick and easy because traditional refried beans usually requires you to boil them on the stove forEVER.  I am terrible at doing this.  I have burned pinto beans so many times I don't want to even tell you.  It is the one thing I'm well known for in this family.