My family LOVES homemade macaroni and cheese. They just beg for it, but making a roux and then baking it takes FOREVER! But, now I've got a Stove Top Macaroni and Cheese recipe that you can do completely on the stove top and be eating it in 15 minutes flat.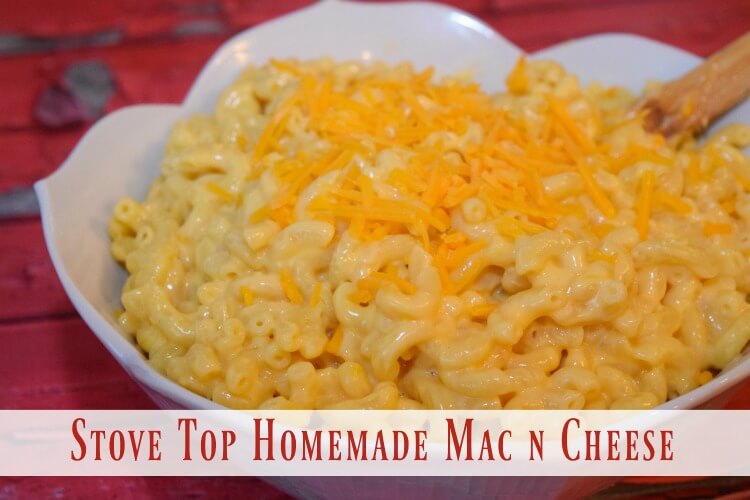 Make this Stove Top Macaroni and Cheese Quick!
There's always a fight for the leftovers of this mac and cheese. My middle daughter loves for me to put it in a thermos for lunch at school. The teenagers just want to eat it straight from the fridge any time of day. My oldest daughter hoards it from everyone else and will finish off the entire leftover container if I don't make her share.
How do you make macaroni and cheese on the stove top?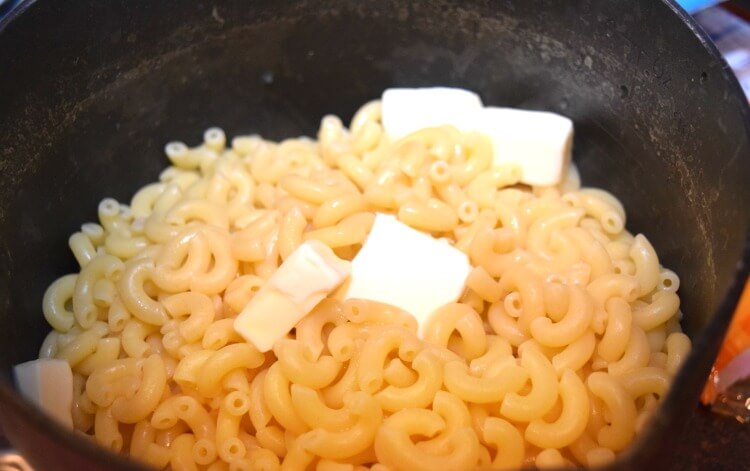 Make a box of elbow macaroni or shells according to the package. Then, drain. Don't rinse the noodles because you want the heat to melt the butter. Add the butter and stir it up until melted.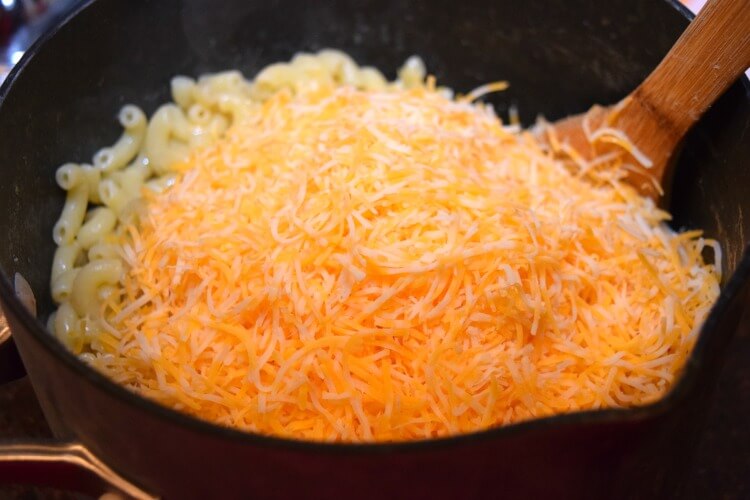 Next, add one kind of the cheese and start mixing so it will melt as well. I usually add colby jack first.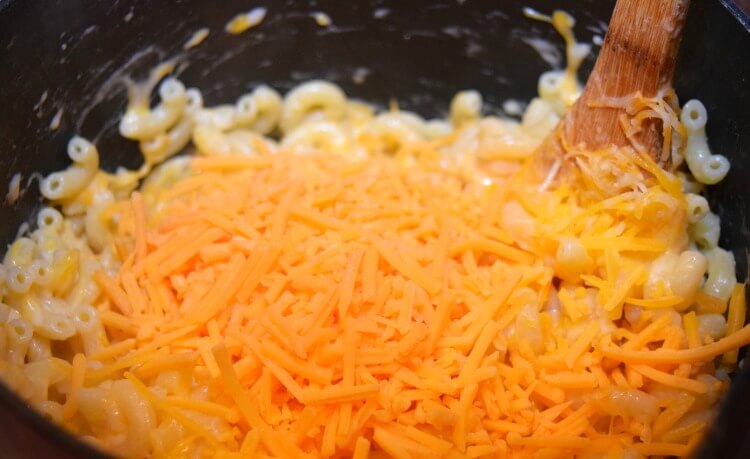 Then, add the second (and if you have a third ) cheese. I save just a tiny bit to add a sprinkle on top just before serving.
Personally, I think the secret to delicious macaroni and cheese is using multiple kinds of cheese. Cheddar is great, but adding colby and jack cheeses just add a little oomph to it.
If you have fancier cheeses like meunster or jarlsburg or others, it adds another dimension to the flavor as well.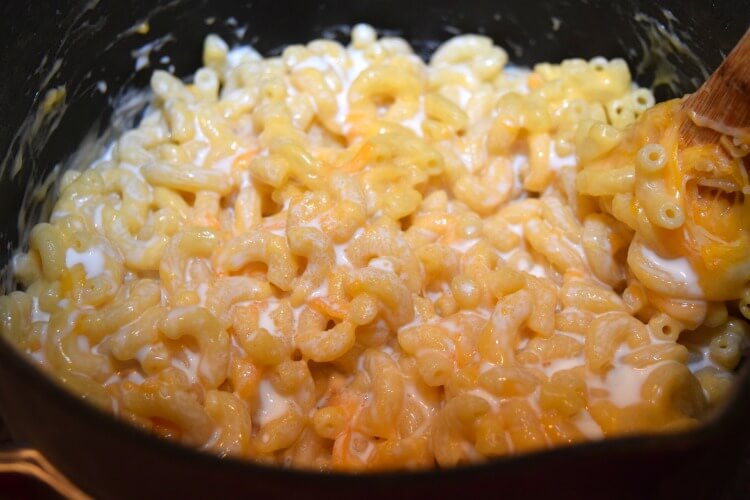 Next, add the salt and garlic powder and keep stirring.
Should you use milk or cream in macaroni and cheese?
Then, the biggest secret to this mac and cheese is to add the heavy cream. I've found cream makes it so much more ooey and gooey than just regular milk.
The best heavy cream is the Kroger brand. It's much thicker than any other brand I've ever found, and I've tested every brand of heavy cream I can find. If you don't have a Kroger, then any heavy cream will do, and it makes this mac n cheese wonderfully gooey, gooier than just plain milk.
I keep cream on hand at all times because I like to drink it in my tea and coffee. But…if you just have milk, it will still be pretty creamy and absolutely delicious, just not as amazing as with heavy cream.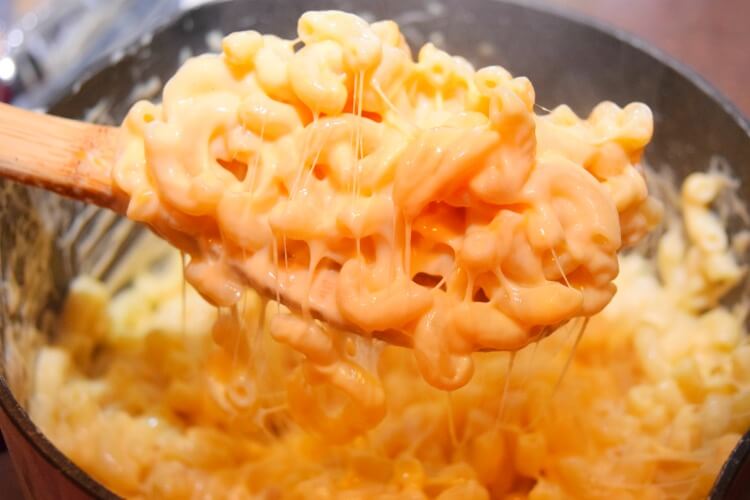 Then, it's ready to serve!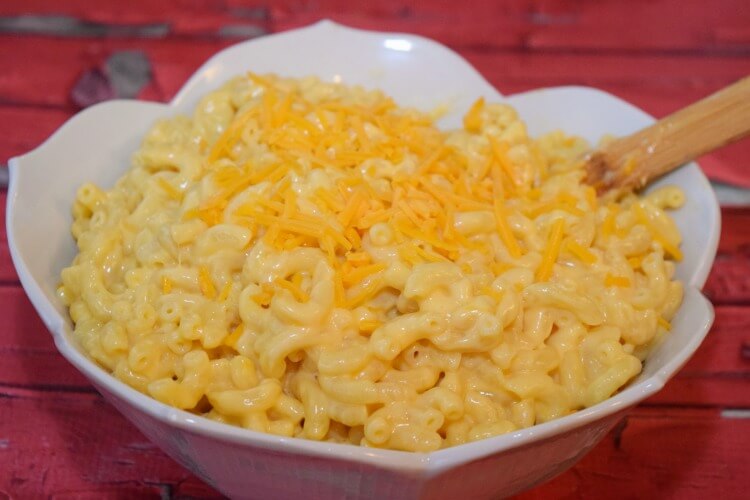 More Macaroni and Cheese Recipes
More Comfort Food Recipes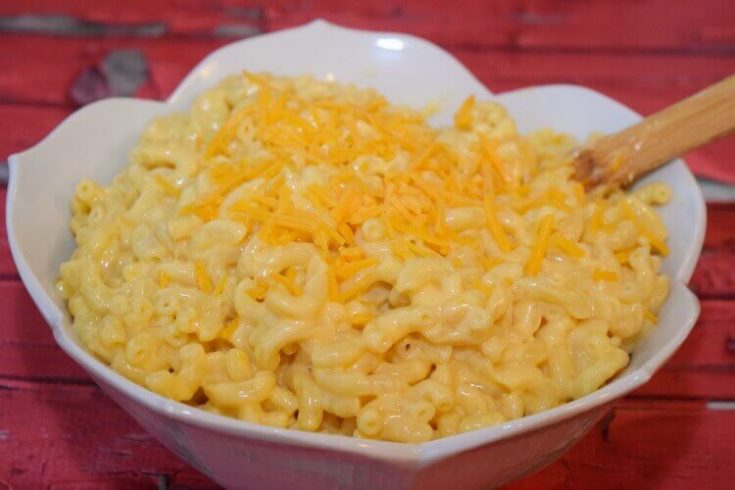 Stove Top Macaroni and Cheese
Ingredients
1 box of shells
8 oz shredded colby jack cheese
1/4 cup heavy cream
3 tablespoons butter
1/2 tsp salt
1/4 tsp garlic powder
Instructions
Make the shells according to the package.
Drain the shells.
Add the butter and mix until melted.
Add the cheese, keep just a small amount to add on top just before serving.
Mix the cheese up until it's thoroughly melted.
Add the salt and garlic powder and mix.
Add the heavy cream and mix until ooey and gooey.
Serve immediately.