This is a sponsored post written by me on behalf of Roundup® For Lawns. All opinions are my own.
A few weeks ago I posted about getting the yard ready for spring. Then, the heavens opened, and I thought it was never going to stop raining long enough to pretty up the yard. Thankfully, my husband got Roundup® For Lawns on the yard well before the rain hit, so it could do it's magic.
My family has used Roundup for years because we know it's been the #1 weed killing brand for a long time. This year we tried their new formula to use on the lawn — Roundup for Lawns. I definitely noticed a difference. The weeds are dying and the grass is still green.
Did you know there are special Roundup For Lawns formulas for northern and southern regions? They're created specifically to handle different grass types. We got the southern region Roundup For Lawns since we live down in Texas. You can check with your local retailer to see which formula that is best-suited for the grass types in your area!
Next it was time to spruce up the flower beds. I took the kids to the nursery, and everyone picked out flowers to plant. We tried to get a variety for a rainbow of colors. Since the flowerbed is always in the sun, I made sure everything worked well in full sun. I am terrible with keeping anything alive that requires shade.
We also picked up fresh mulch for the flower beds. My mom always has great-looking flower beds and her secret is to use cypress mulch because during the hot summers down here in Texas, it holds moisture for plants better than other mulches.
The first weekend everyone was free and the weather was beautiful, we got to work. Being pregnant, I got to be the supervisor, while my kids all worked hard to plant flowers. Dad was trimming our rose bush.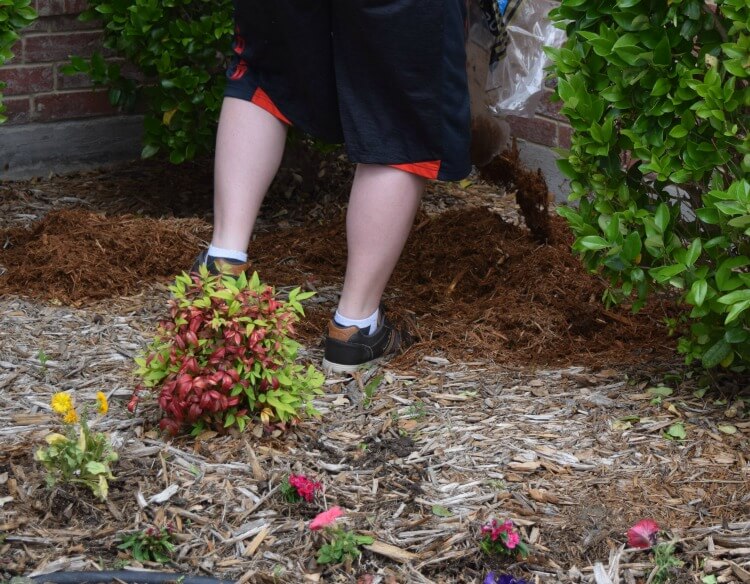 Once all the flowers were planted, my teens got to work finishing up the mulch. They did an awesome job and worked fast because a surprise storm suddenly popped up and was headed our way.
Lastly, I got new solar lights to go around the edge of the flower bed. We finished with those and headed in just as the rain arrived.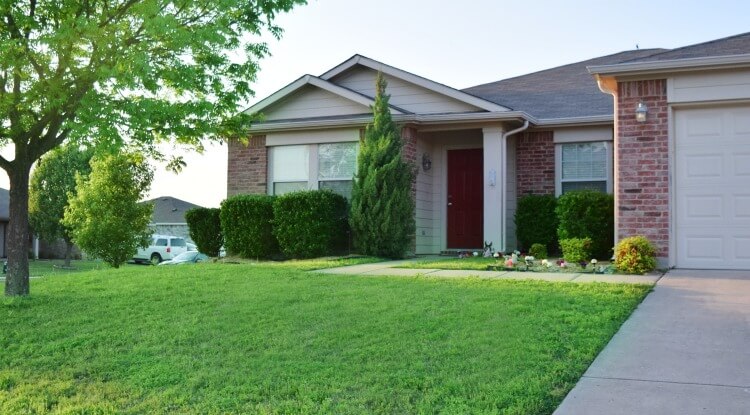 By the next day, the flowers were all perking up after planting, and the lawn was already starting to looking great. My 6 year old couldn't wait to get outside and scooter around.
When it's time to get your lawn ready for spring just remember — Roundup For Lawns – Kills Weeds, Not The Lawn!
How do you like to add curb appeal for spring?
This is a sponsored post written by me on behalf of Roundup® For Lawns.