This week's Sunday Supper theme is all about regional specialties. Here in Texas, it's all about TexMex food. The quintessential dish I always judge a TexMex restaurant on is their Cheesy TexMex Enchiladas, so I thought this was the perfect dish to share.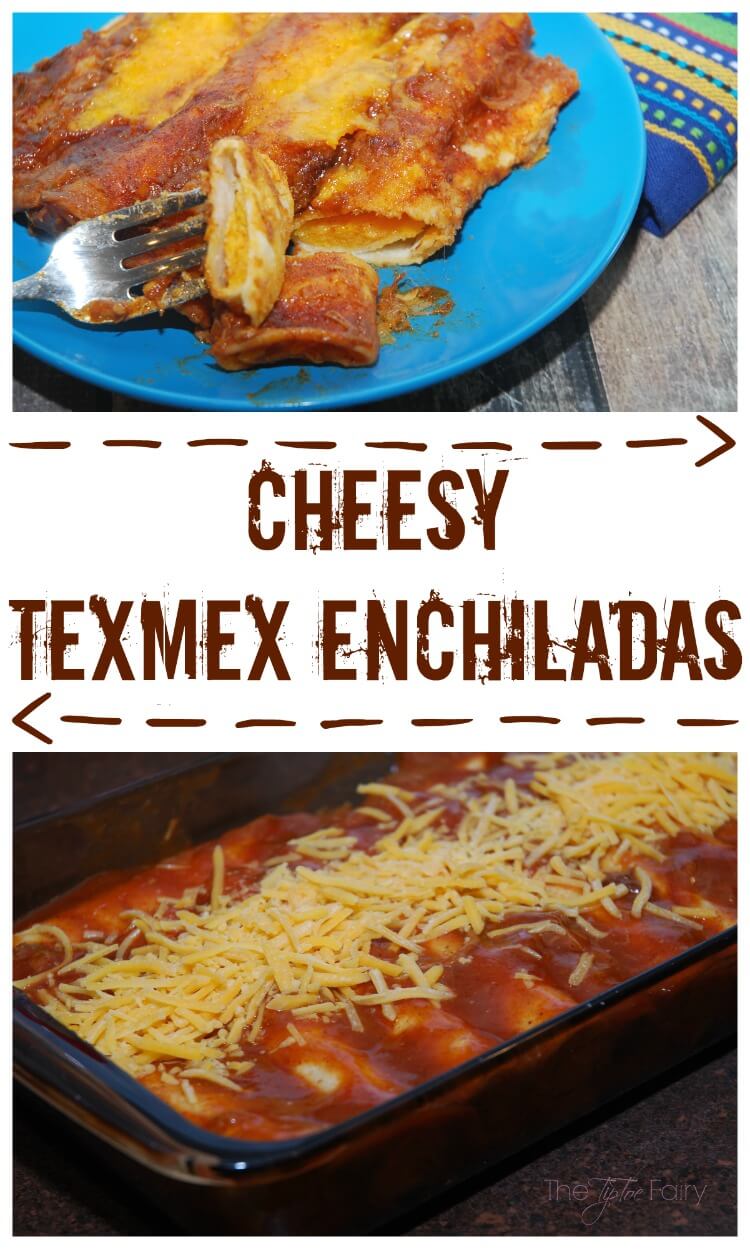 This is one of my absolute favorite dishes to eat at a Mexican restaurant. I just love cheesy enchiladas. It's one of my ultimate comfort foods.
What do you need to make Cheesy TexMex Enchiladas?
Cheese enchiladas are super easy to make. They just require corn tortillas, sauce and cheese.
I tend to use cheddar as do most local TexMex restaurants in our area. Colby cheese is another great option.
As for the sauce, I typically use enchilada gravy or red sauce. This is my absolute favorite enchilada gravy recipe.
How do you make Cheese Enchiladas?
I steam my tortillas in damp paper towels. Just get 4-5 paper towels wet and wring them out until they are damp, then wrap the tortillas in them and heat for 1-2 minutes. This makes them much more pliable and less tendency to break.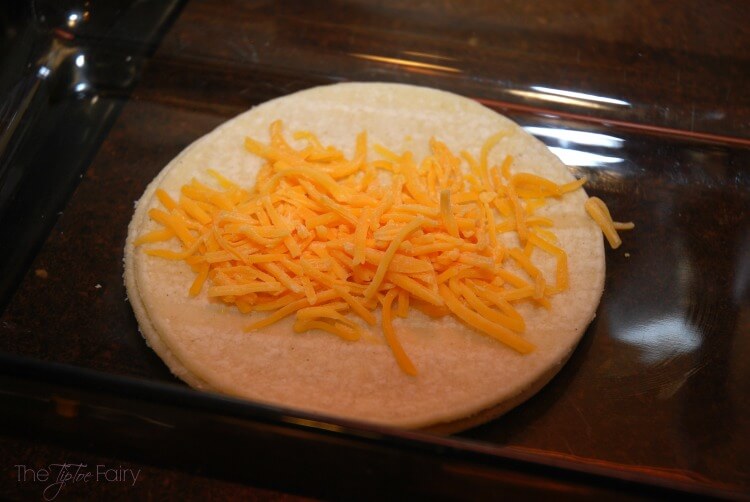 I add about 2 tablespoons of cheese to each tortilla and roll it up.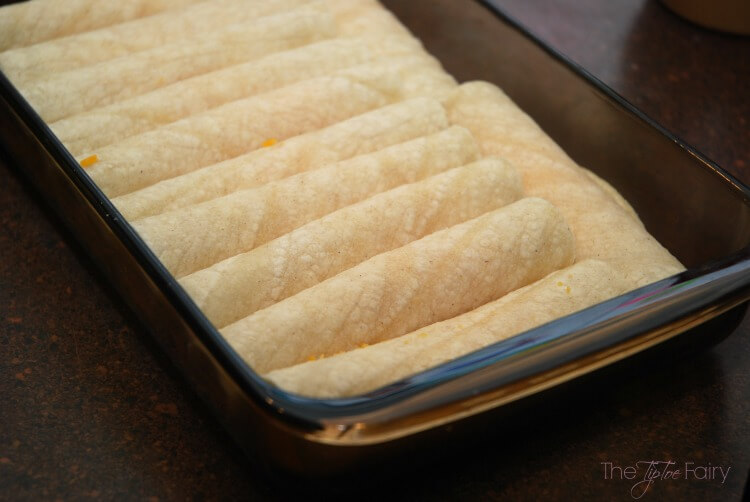 I just keep rolling tortillas until the pan is filled. My tortilla-making casserole dish is about 9 x 12 in size and will take about 12-15 enchiladas.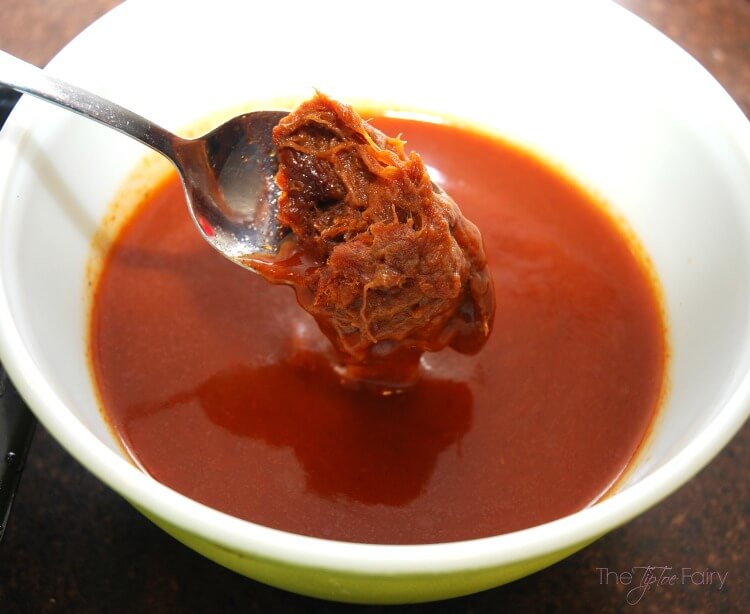 Once they are rolled up, it's time to make the sauce. One thing about TexMex enchiladas is that not just a red enchilada sauce. It's more of a gravy and has meat in it.
I make the sauce a couple of different ways.
First, I prefer to buy a can of TexMex enchilada sauce, but if I can't find it, I'll use a can of red enchilada sauce in a pinch.
If I have brisket I've made at home, I'll save about 1/2 cup of it and freeze it until I make enchiladas. If I don't have my own brisket, I like to buy frozen brisket, which usually has bbq sauce already mixed in.
I heat up the brisket and add about 1/2 cup of it to the enchilada sauce. I like the frozen brisket because the bbq sauce sweetens up the enchilada sauce for a spicy sweet flavor.
Next, I heat it all in the microwave for a minute and mix it up until the meat is throughout the sauce.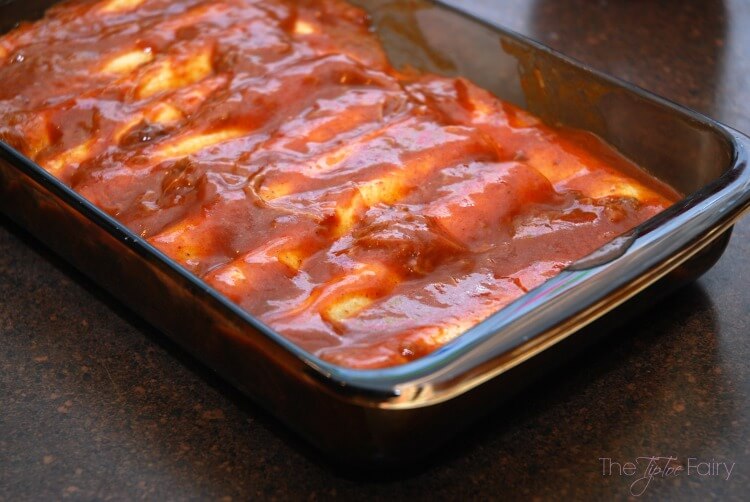 I spoon the sauce over the enchiladas and make sure the meat is all throughout the sauce on the enchiladas. Don't drown the enchiladas in sauce because it will make them mushy and fall apart. You want to be able to still see the enchiladas in the sauce.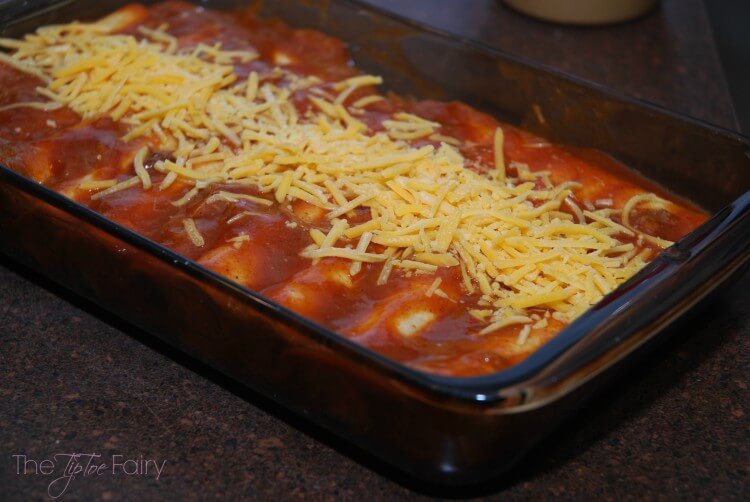 Top the enchiladas with some additional cheese because I just love cheese.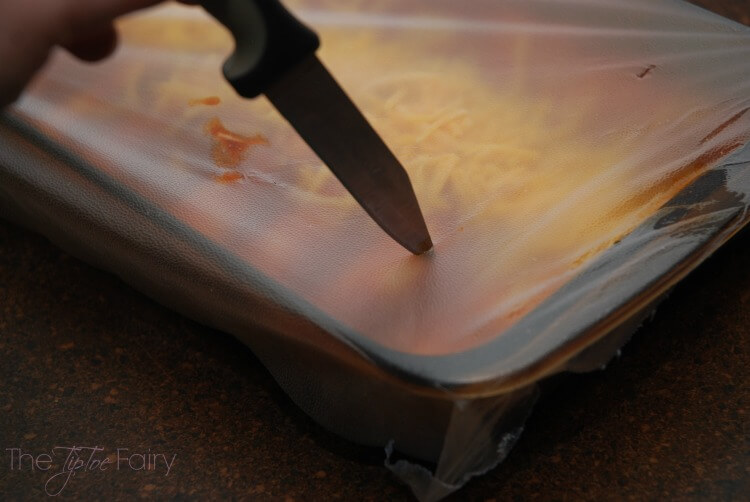 I like instant gratification, so instead of baking the enchiladas, I cook them in the microwave. I cover them in wax paper or plastic wrap and add a couple slits to it. Then, I heat them for 4 minutes, and heat again for an additional 2 minutes. That's it!
This makes dinner so quick and easy on enchilada night. They're ready to devour in just minutes! I can get a pan ready and done in less than 15 minutes.
Can you make Cheesy TexMex Enchiladas ahead of time?
Absolutely! You can keep them in the fridge for a day or two, wrapped in plastic wrap.
Then heat them in the microwave when you're ready to serve. They may take an extra couple of minutes in the microwave since they've been cold in the fridge.
Can you bake these cheese enchiladas instead of microwaving them?
Absolutely! It just takes longer. When I've baked these in the oven, I bake them at 350 F degrees for about 20 minutes.
How do you store leftover Tex Mex enchiladas?
These make great leftovers! Just put them in a sealed container in the fridge for up to 4 days.
These are perfect to make ahead of time and then portion out in meal prep containers for easy to grab lunches with some rice and beans in each container.
More Enchilada Recipes
Recipes to pair with Mom's Cheese & Onion Enchiladas
Ingredients
10-12 corn tortillas
12-15 oz can enchilada sauce, TexMex or red
2 cups of cheddar cheese
1/2 cup brisket
Instructions
Spray 9 x 12 casserole dish with nonstock spray.
Steam tortillas in microwave for 1-2 minutes.
Add about 2 tablespoons of cheese per tortilla and roll up.
Place each rolled tortilla into the casserole dish side by side.
Mix together brisket and can of enchilada sauce.
Heat the sauce in the microwave for about a minute.
Mix the sauce up thoroughly and the pour it over the enchiladas.
Sprinkle cheese over the top of the enchiladas.
Cover the top of the dish with plastic wrap and add a couple slits.
Heat for 4 minutes, and then heat for an additional 2 minutes.
Serve immediately.