I finally got tired of looking at my instant pot sitting in the box. So, I got it out and the first thing I wanted to make was refried beans. I make a healthier version without lard. They taste authentic, and my family loves them.
But…I suck at cooking beans on the stove. First of all, I never think ahead to soak them overnight. If you don't, they just aren't the same.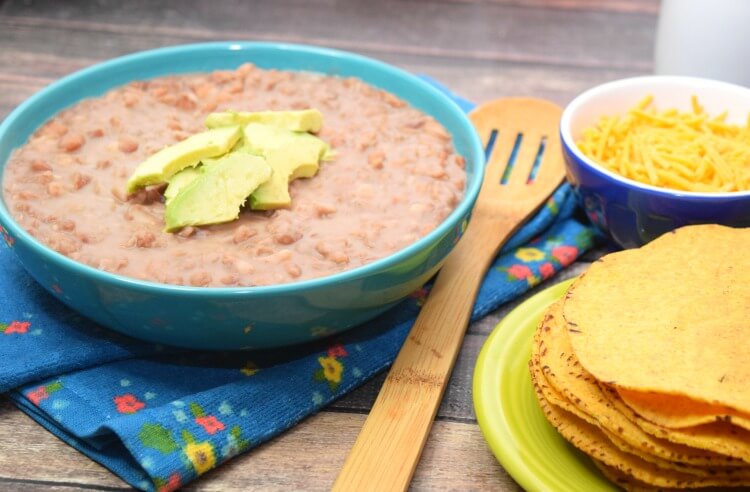 Second of all, I burn them ALL THE TIME! I get busy and forget. It doesn't matter if I have a timer or what. They just run out of water too fast for me.
So, I hoped and prayed the instant pot would save me from burning the dang beans. And you know what? It did! I have made them several times now, and I have not burned them once!
Plus, I don't have to worry about soaking them ahead of time. I prepare them in the instant pot manually and then I cook them. It works every single time! These are always a family favorite for nachos, burritos, taco night, and more.
Refried beans are the perfect side dish for tamales. Check out how to make Frozen Tamales in the Instant Pot straight from the freezer!
More Instant Pot Recipes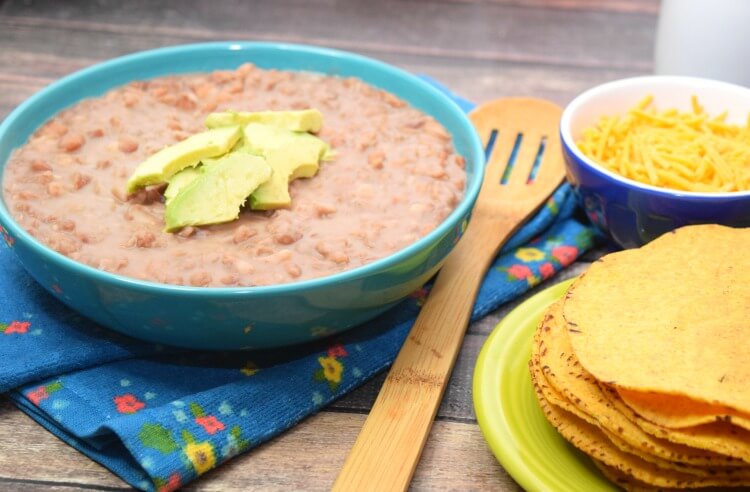 Easy Instant Pot Healthier Refried Beans
I love making a healthier version of refried beans in my instant pot using a small amount of butter and bacon grease.
Ingredients
2 cups uncooked pinto beans, washed
1 teaspoon bacon grease
1 tablespoon butter
1/2 teaspoon salt
water
Instructions
Prepare Beans
Wash the pinto beans.
Add them to the instant pot.
Add 8 cups of water and salt.
Set it to "Manual" for 4 minutes.
When it turns to "Keep Warm" use the Natural Release.
Wait until they've set for 10 minutes on "Keep Warm" and then remove and drain the beans.
Cook Beans
Add the prepared beans to the instant pot.
Add 2 cups of water.
Add a teaspoon of bacon grease. (If you don't have bacon grease, add 1-2 slices of raw bacon to the pot.)
Set the instant pot to "Manual" for 10 minutes.
When it clicks to "Keep Warm" turn to natural release.
When the steam is finished and the float valve is down, open the instant pot and transfer the beans to a bowl.
Add the butter.
Using a potato masher and smash the beans until there aren't any more whole beans.
If you prefer, a stick blender also works well to make a creamier texture to the beans.
Serve immediately.