This post contains affiliate links. Have you ever made baked potatoes in the Instant Pot?
Prior to using my Instant Pot, when I made baked potatoes, I made them in the microwave. It takes less than 15 minutes for 4-5 potatoes, when you're using regular-sized potatoes. But, jumbo baking potatoes are another story. When I've made them in the microwave, I've had to just cook two at a time, or they all end up rock hard. Doing that up to 3 times can feel like forever.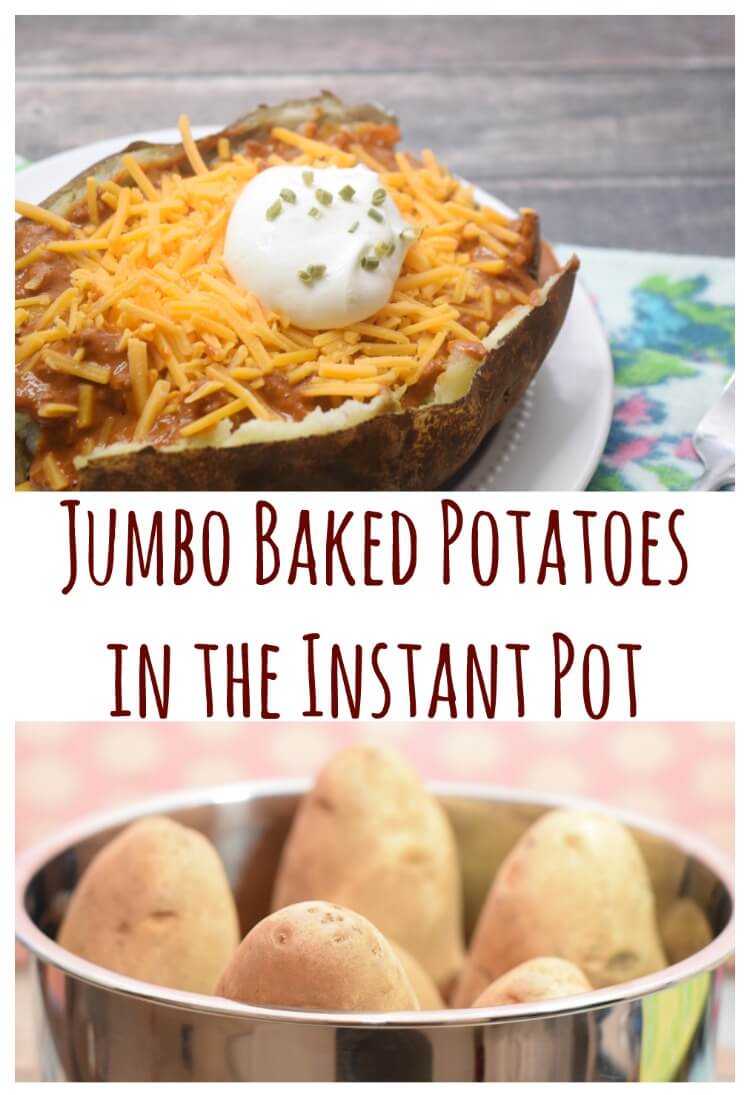 This is why I started making them in the Instant Pot. I can focus on the rest of the meal and not worry about swapping out the potatoes in the microwave.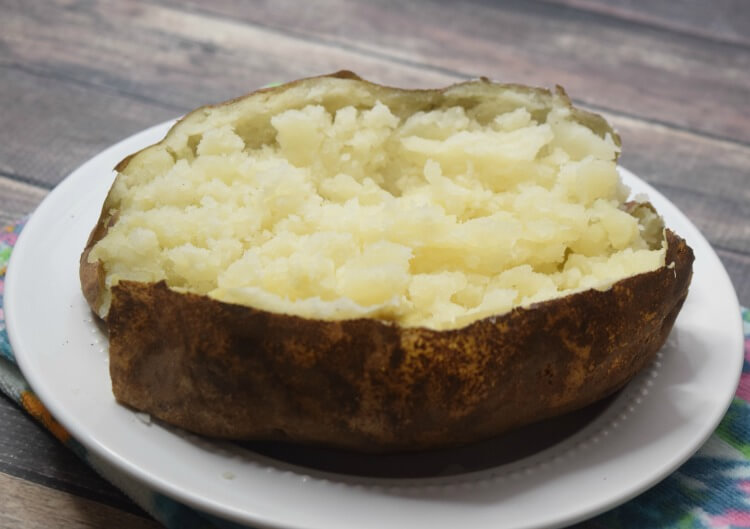 There are 6 of us in this family. Even though the youngest is a toddler, I make a baked potato for everyone. A fluffed baked potato with melted butter and cheese has been a favorite of my 2 year old since she began solid foods.
If you have a toddler, I highly suggest it. Mine also loves when I mash broccoli into her potato with cheese and butter.
How many potatoes in the Instant Pot?
While I do recommend using only 4-5 jumbo potatoes in a 6-8 qt Instant Pot, I have crammed up to 6 potatoes in the instant pot all together. When I do that, I use 2 regular-sized potatoes and 4 large/jumbo potatoes, and they came out all soft.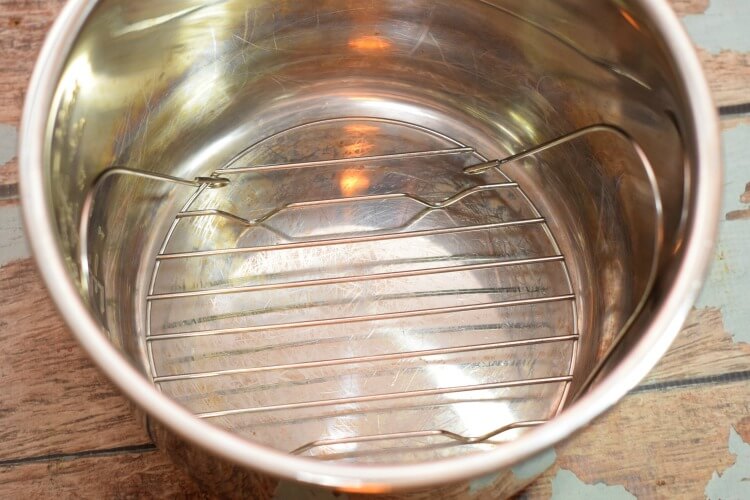 How to make Jumbo Baked Potatoes in the Microwave
When putting jumbo baking potatoes in the Instant Pot, you will have to be creative in how you put them in it. First, make sure you put the trivet down in the bottom and add the water.
If you don't have a trivet, I recommend getting one of these Instant Pot Accessory kits. I got one a few months ago and use so much of the stuff. There's tongs and silicone egg bites mold and the springform pan, etc. I could go on and on, but it has so much stuff to make your Instant Pot so versatile. There's even a super nice steamer basket for veggies and magnet cheat sheets!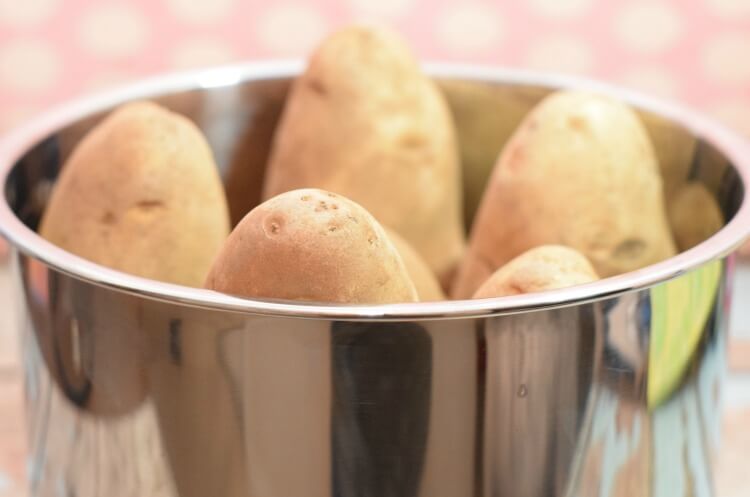 If you try to put your jumbo potatoes upright they will be stuck up over the top of the pot, which means you won't be able secure the lid.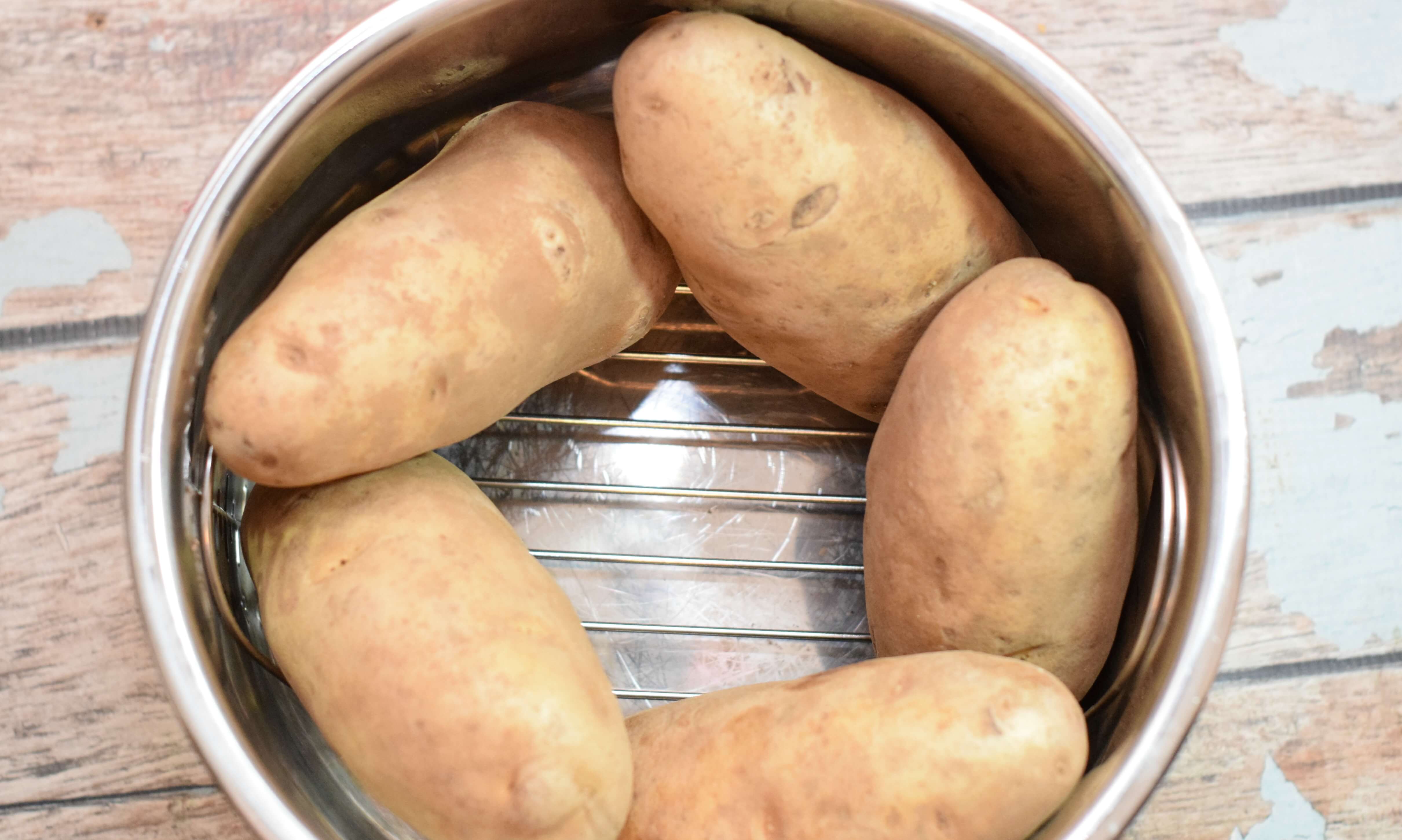 So, this is what I do. I lay the potatoes in a circle on each other. And, if you need that 6th potato, there's room for a regular-sized potato right in the middle to stand upright.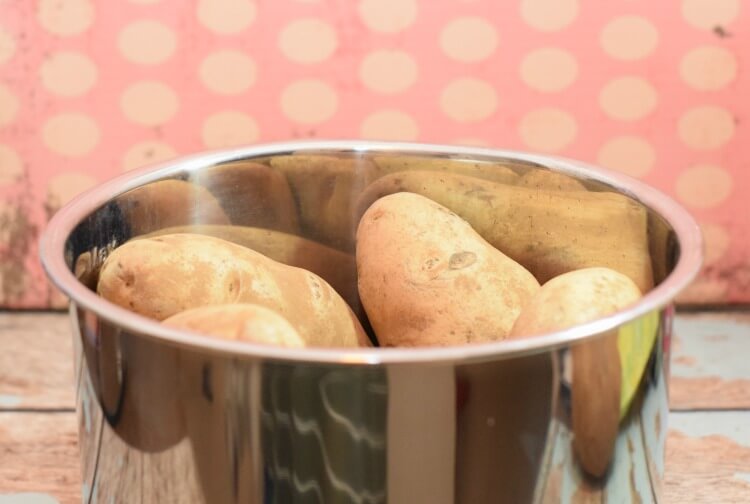 From this view, you can see the lid will definitely fit securely. Then, it's baking time!
More Instant Pot recipes
More Potato recipes
Jumbo Baked Potatoes in the Instant Pot
Here's how to make jumbo baking potatoes in the Instant Pot.
Ingredients
4-5 jumbo baking potatoes
water
Instructions
Scrub each potato to get all the dirt off.
Poke each potato about 5-6 times with a fork so the steam can easily release.
Now place the metal trivet in the bottom of the insert.
Pour 1 1/2 cups of water into the Instant Pot insert.
Lay the jumbo potatoes in a circle on each other as pictured above.
Secure the lid and turn the valve to seal.
Choose manual mode and set to pressure cook on high for 16 minutes.
Allow pressure to release naturally.
Once the pressure is gone, let it count down for about 10 minutes before opening.
Then, they're ready to serve!
Notes
Even though the yield time says 19 minutes, you still need to factor in the time for the pressure to rise.