This post was sponsored by Landscape Structures as part of an Influencer Activation for Influence Central and all opinions expressed in my post are my own. Scroll down to grab our totally fun outdoor scavenger hunt printables for the kids!
The Importance of Play
I have always believed play is an integral part in shaping a child. It allows them to be creative and to try new things and gain confidence. I love to see my children play freely and teach themselves new skills.
During the summer and most times during the rest of the year, I make sure we visit a park regularly. We love finding new playgrounds to check out. One place I love finding new playgrounds is on the Landscape Structures website.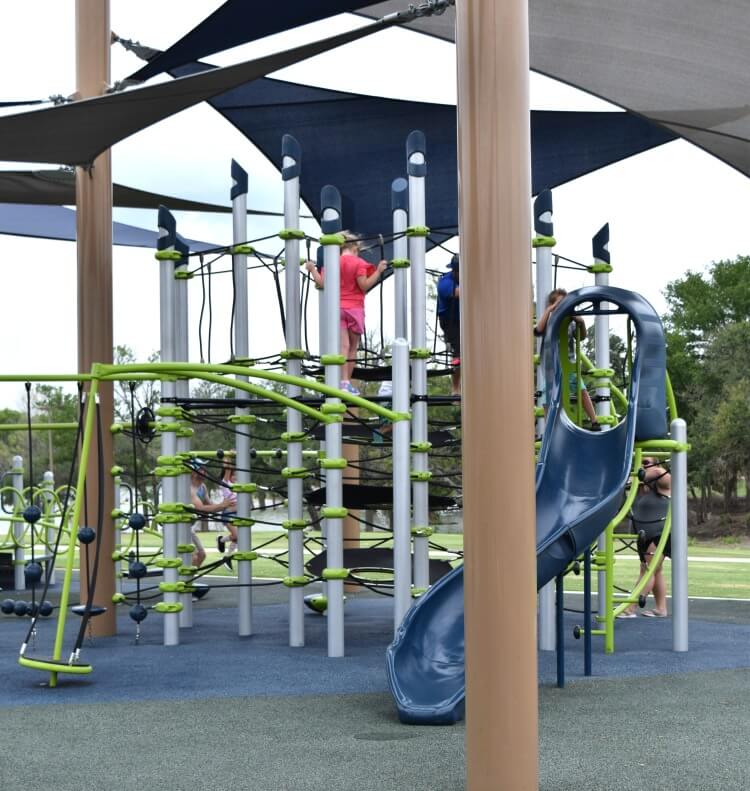 They have amazing playgrounds that are all so different with totally fun innovative play experiences. They design better playgrounds that are for all ages and abilities.
Recently, we headed to a Landscape Structures playground that had ziplines and this really cool merry go round that did not look like a merry go round and so much more.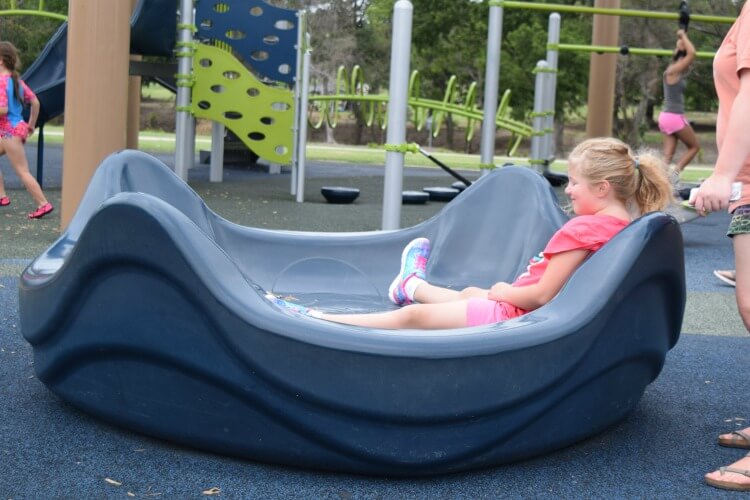 My 9 year old is still talking about that playground, and we plan to go back next week to play there again.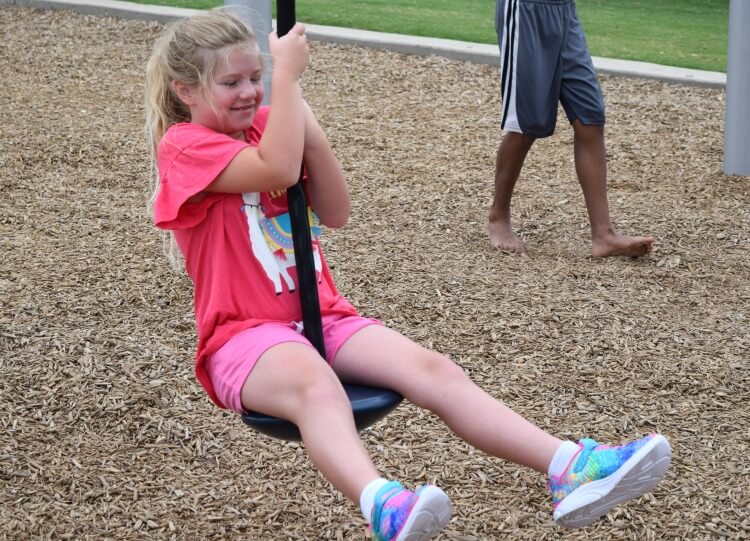 It's amazing what they learn through play. My 9 year old has recently graduated from occupational therapy due to a sensory disorder. She has learned and strengthened herself so much from just play. Seeing her blossom when we go to a playground and not be afraid to try new things, like a zipline, make me so proud.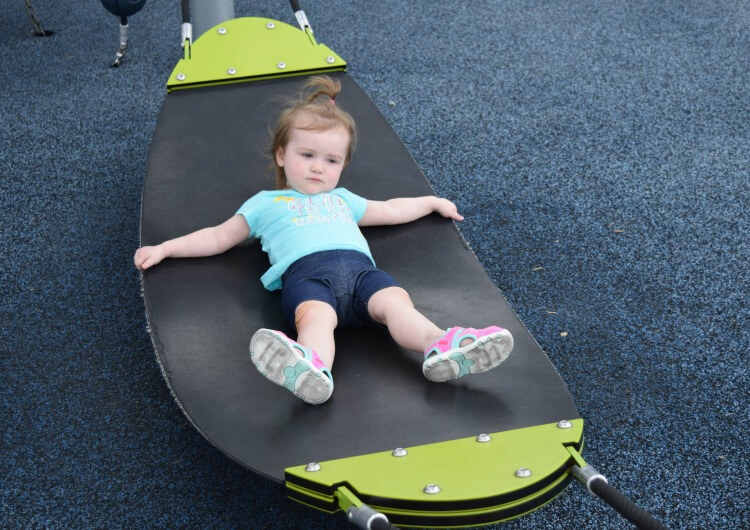 My littlest one loved learning to balance on this hammock swing. At first she was scared of it, but then it became her favorite thing at our latest playground visit.
This video shows you exactly why play is so important for kids:
Letting your kids play is so important. It allows them to gain confidence with mastery and self discovery, and it gives them life-long skills. My 2 year old learned how to climb up a play structure ally by herself this past weekend. She struggled for a while, but then she was so proud of herself. Today, she was using those same skills to climb play structures when we were playing at a splash pad.
Outdoor Scavenger Hunt at the Park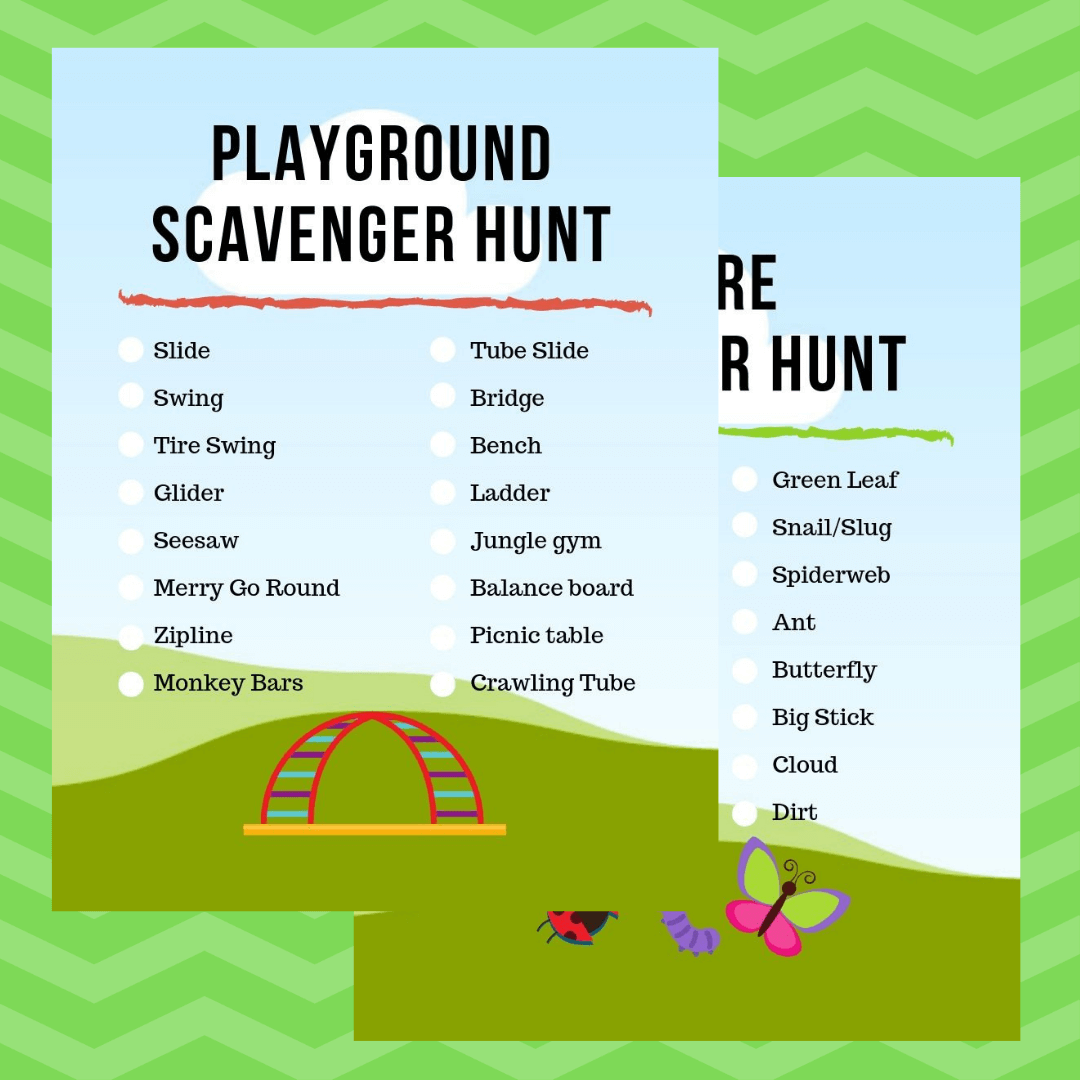 When we head to a playground, I love to let my children explore. One way we do this is with a scavenger hunt. Here is both a playground scavenger hunt and a nature scavenger hunt to keep them busy.
More Scavenger Hunts