There is nothing more quintessential then potato salad at a summer picnic or barbecue. Let's spice it up with some Jalapenos!
This shop has been compensated by Collective Bias, Inc. and its advertiser. All opinions are mine alone. #RediscoverLaMorena #VivaLaMorena #CollectiveBias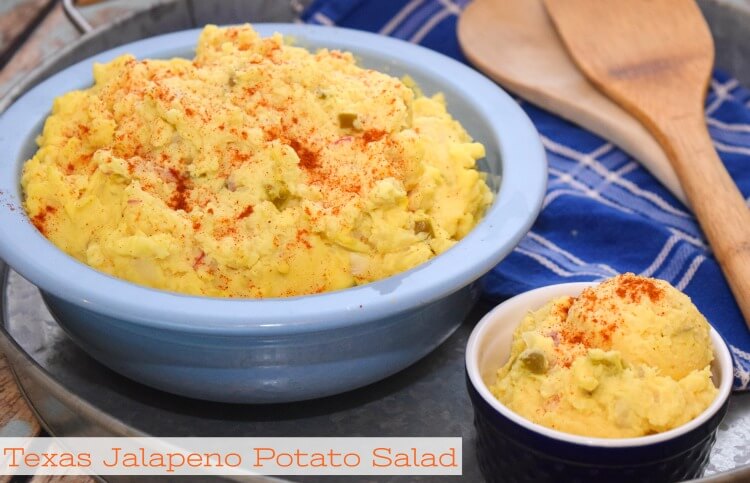 I usually make the typical potato salad with chopped up pickles, but this time I added a little twist. Instead of pickles, I added chopped up jalapenos. Rediscover this classic side dish with a new twist!
How do you make Jalapeno Potato Salad?
Peel potatoes and cut them into cubes. Then, boil the potatoes for about 10 minutes until they are soft.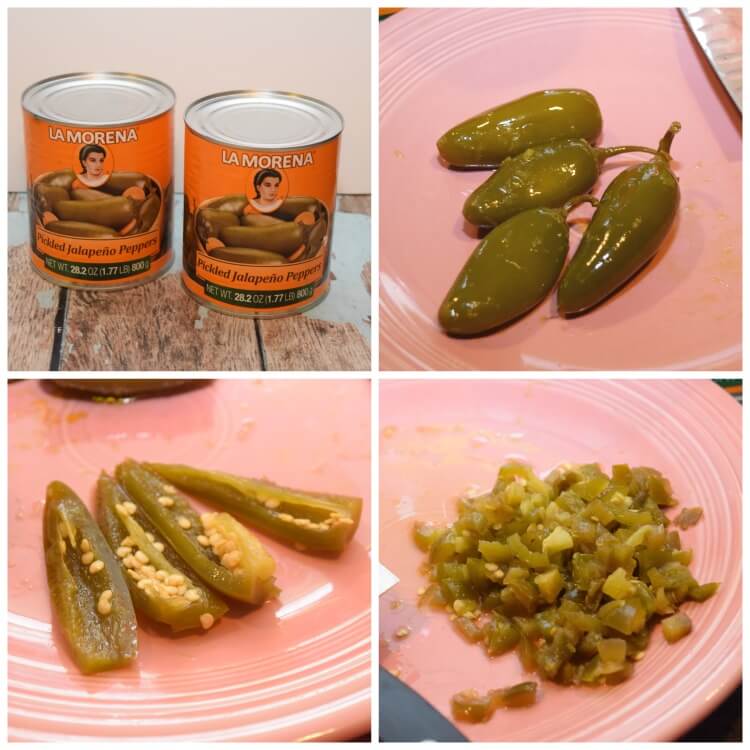 Now while the potatoes are boiling get the jalapenos ready. You'll need about 4-5 whole jalapenos to make about 1/2 cup of diced. Cut the stem off each one and then quarter and dice them.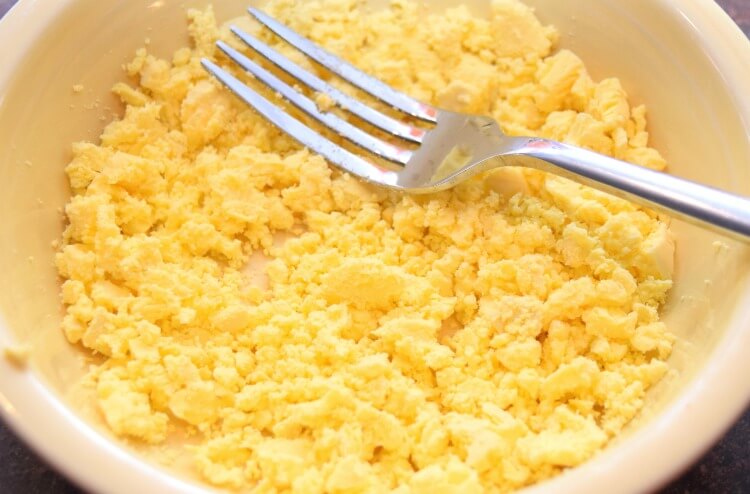 Also, while the potatoes are boiling, boil 4 eggs to the hard boiled stage. Then fill the pan with ice and let them cool. Once they are cool to the touch, peel and slice the eggs in half. Remove the yolks and mash them together in a small bowl.
Most people I have talked to down here in Texas don't like eggs chopped up in their potato salad, so my secret to make creamy potato salad is to only use the hard boiled egg yolks and not the whites.
When the potatoes are done drain them and let them cool for a few minutes. Then, mash them slightly. While the potatoes are cooling, take a red onion and cut thin slices to make about 1/4 cup. Chop the slices coarsely.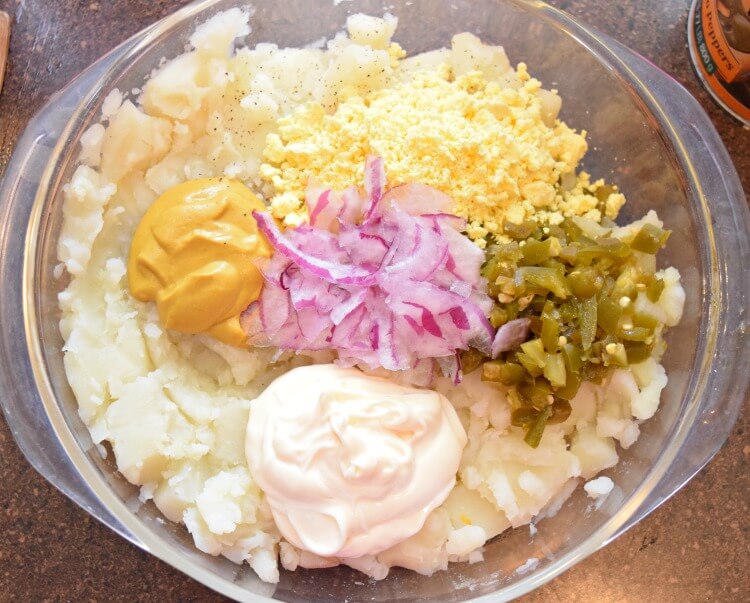 Next, add all the ingredients to the potatoes — mustard, mayonnaise, diced jalapenos, jalapeno juice, mashed egg yolks, onions, salt and pepper.
I find using a potato masher to mix of all the ingredients works best. We tend to like creamy potato salad instead of chunky potato salad, so this mashes the ingredients all together into creamy deliciousness!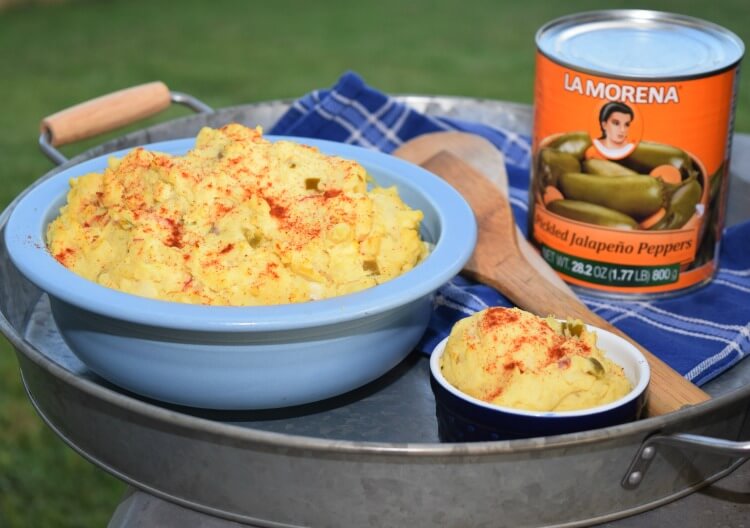 To finish, add a bit of paprika to the top of your potato salad. Then, cover it and allow it to chill for at least an hour or preferably overnight before serving.
More Potato Recipes
More Jalapeno Recipes
Texas Jalapeno Potato Salad
Ingredients
Five large potatoes, peeled and cubed
1/2 cup LA MORENA® Whole Jalapeños 28 oz can, diced
2 tablespoon jalapeno juice from the can
1/2 cup yellow mustard
1 cup mayonnaise
4 egg yolks, mashed
1/4 cup red onions, thinly sliced
Salt and pepper to taste
dash of paprika
Instructions
Peel and cube 5 large potatoes.
Boil for 10 minutes or until soft. Then, drain.
Boil 4 eggs to hard boiled stage. When done, remove from fire and add ice to cool them down.
Transfer the potatoes to a bowl and set aside.
Quarter and dice about 4-5 LA MORENA® Whole Jalapeños.
Thinly slice about 1/4 of a red onion. Roughly chop the thin slices.
Mash the potatoes slightly.
When eggs are cool to the touch, peel and slice them, removing the egg yolks.
Mash the egg yolks in a small bowl.
Add egg yolks, jalapenos, jalapeno juice, mustard, mayonnaise, onions, and salt and pepper to potatoes.
Combine until completely mixed.
Add a dash of paprika to the top of the potato salad.
Cover and chill for at least an hour, preferably overnight, before serving.