I had a hankering for donuts, which are super easy to make with refrigerated biscuits or even crescent roll dough. But, I had none of that in the fridge. I did, however, have a can of refrigerator cinnamon rolls, the big "Grand" ones with Cinnabon cinnamon.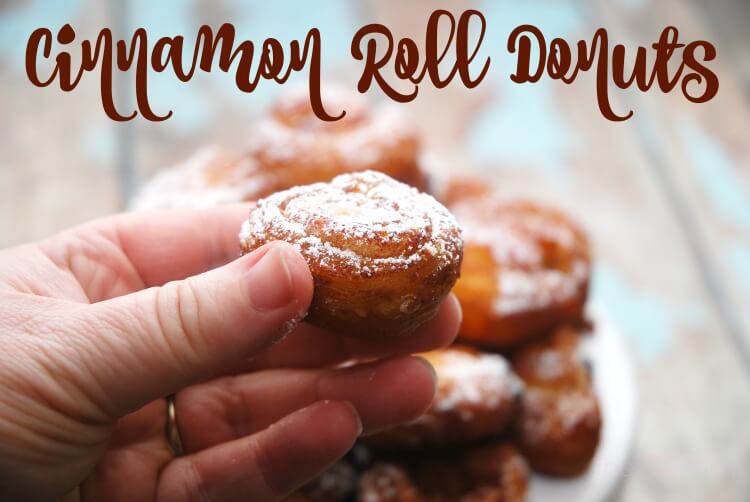 Since I love experimenting, I thought it would be fun to see what happens when I fry refrigerated cinnamon rolls. I was a little worried that the dough would unwind itself from the cinnamon roll spirals, or the cinnamon mixture would fall out. But for the most part, everything stayed nice.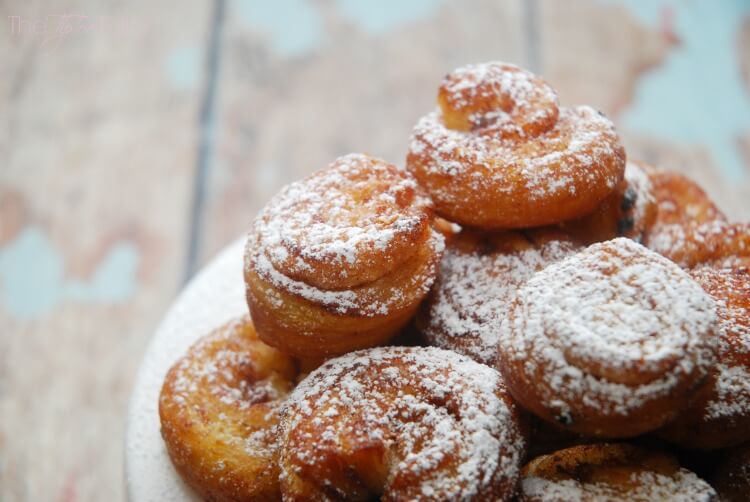 Cut each cinnamon roll in half. Then, fold them together, like so, and inch the seam closed.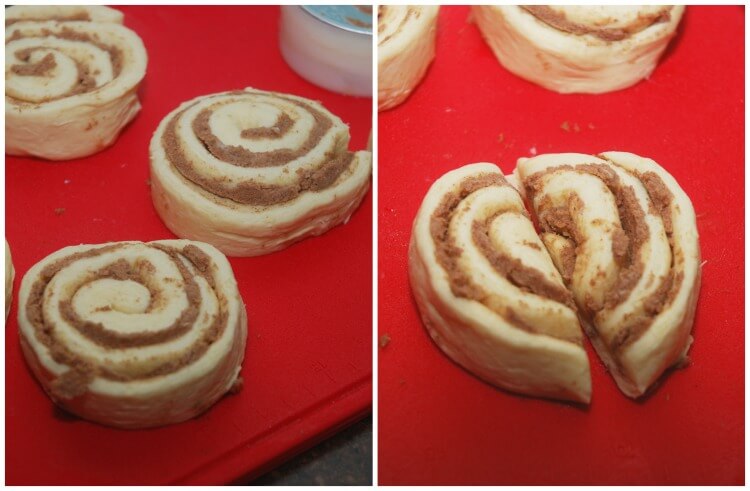 Then, cut them in half width-wise, so there was tiny thin cinnamon rolls.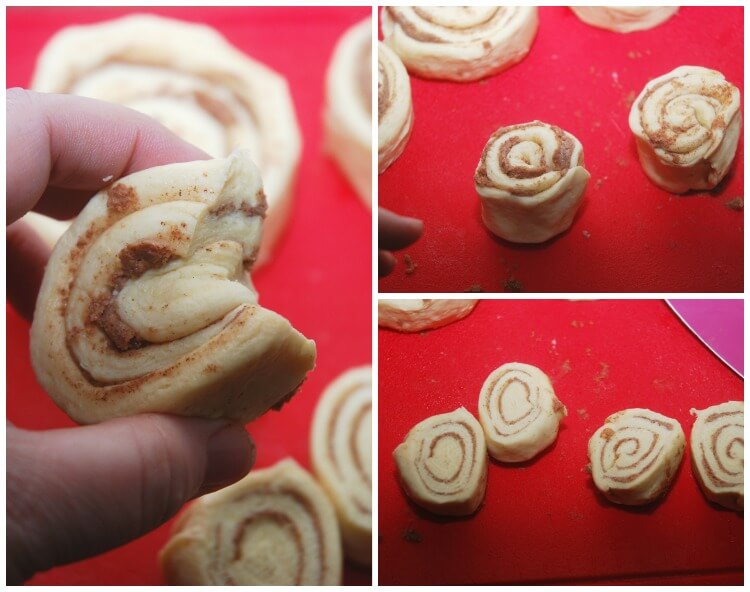 Then, It was time to to fry them up. I used a Fry Daddy. I found you definitely needed to make sure the oil was hot enough, or the dough inside would be raw. Make sure the oil is hot enough, about 350 degrees. Then, carefully drop about 4 at a time into the oil. Let them fry for about 30 seconds, and then flip them over and fry on the other side.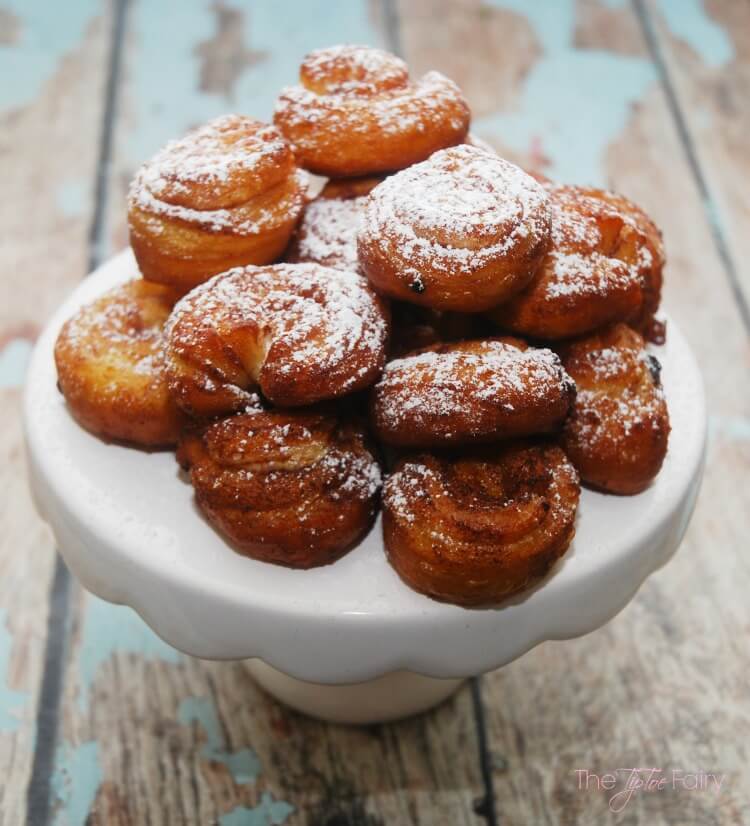 Once they are golden brown, remove from the oil to a paper towel to drain. I am not a big fan of cinnamon roll icing, so I dusted my fried little cinnamon roll donuts with powdered sugar.
Print
Cinnamon Roll Donuts
---
1

tube of refrigerated cinnamon rolls.
powdered sugar
---
Cut each cinnamon roll in half.
Pinch each half together into a circle.
Slide the new smaller cinnamon rolls width wise, so they are thinner discs.
Heat up about 2 inches of oil until it's about 350 degrees.
Drop 4 thin disc cinnamon rolls into the grease.
Flip them over when they are golden brown.
Remove and drain on paper towels.
Dust with powdered sugar or drizzle with cinnamon roll icing.
Recipe Card powered by
They were an quick and delicious treat that hit the right spot for a donut craving. If you want to use the icing, I recommend microwaving it for a few seconds and then drizzling it over the donuts or maybe even dunking the tops into it like donut glaze.