I used to have blackberry vines all through my bushes when I lived in East Texas. The birds must have gotten some blackberries and then scattered the seeds all over my flower beds. I would take my kids outside, and we'd pull them right off the vines and eat them. They were so delicious.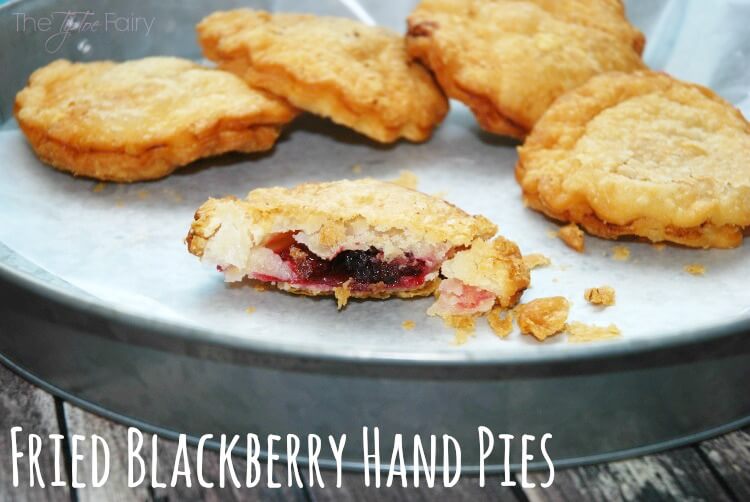 I always wanted to grow blackberries, but everyone told me that snakes love blackberries and you'll often find them out there. So, that pretty much ended my desire to have blackberries growing in the garden apart from the wild ones we had.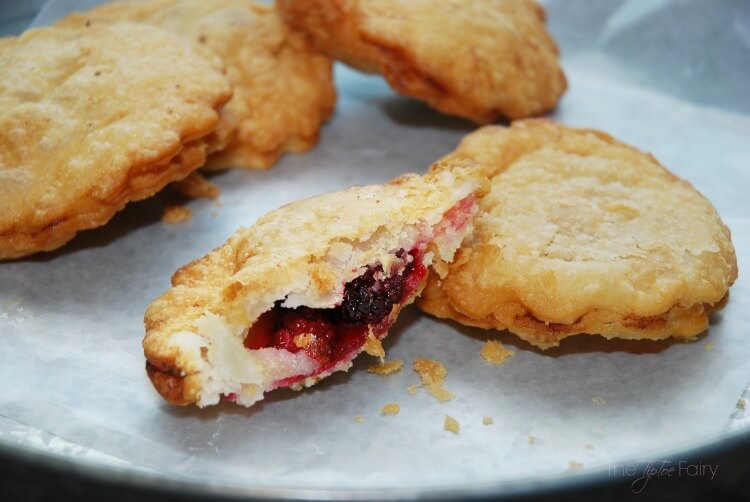 This week, they were having a sale at the grocery store on blackberries, and these were the biggest ones I've seen in a long time. There were some that were as big and long as my entire thumb, and they were so plump and sweet. I've eaten quite a few blackberries while preparing these hand pies.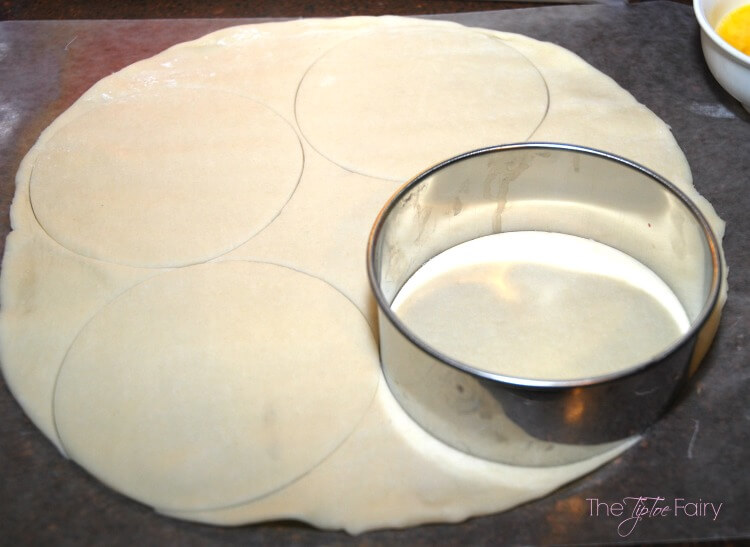 When I make pies, I usually just buy refrigerated pie crusts, but you are welcome to make your own for this recipe.
To get the berries ready, I like to macerate them. I add 1/2 cup of sugar to about a pint of blackberries and let them sit on the counter or 45 minutes. I stir them every few minutes. The sugar pulls the juices out of the berries so they're perfect for adding to the little pies.
I add a heaping tablespoon of berries to the middle of one pie circle. Then, I brush the edges with an egg before adding another pie circle on top. I squish the edges together and crimp them pretty.
Then, it's time to put the pies in the fridge. I have found from experience they fry up much prettier if you chill them ahead of time instead of right when you put the pies together.
After about 30-45 minutes, heat up 2-3 inches of cooking oil. I usually use canola oil. Once it's ready, fry the pies on each side until they are golden brown. I usually only do one to two pies at a time.
Print
#SundaySupper – Fried Blackberry Hand Pies
---
2

–

3

packages of refrigerated pie crust

1 pint

of blackberries

1/2 cup

sugar

1

egg
cooking oil
---
Mix the blackberries and sugar together and let sit at room temperature, stirring up every 15 minutes for 45 minutes to macerate the berries.
Unroll pie crusts and cut 6-inch circles.
Add a heaping tablespoon of blackberries to half the pie circles.
Brush the edge of each pie circle and then cover with another 6-inch pie circle.
Pinch the edges together.
Once you've made all the pies, set them in the fridge for 30-45 minutes.
When they've chilled, preheat 2-3 inches of oil until it reaches 350 degrees.
Add 1-2 pies at a time. Allow them to fry until golden brown and then flip over and do the same.
Gently remove to paper towels to soak up excess oil.
Serve after they've cooled.
Store in the fridge for up to a week.
Recipe Card powered by
Have you ever made fried pies? What's your favorite pie flavor?