This weeks Sunday Supper theme is Welcome Spring. I couldn't think of a more Spring-y recipe than a refreshing glass of Lavender Lemonade, but I decided to add a twist and make it limeade with a splash of vanilla.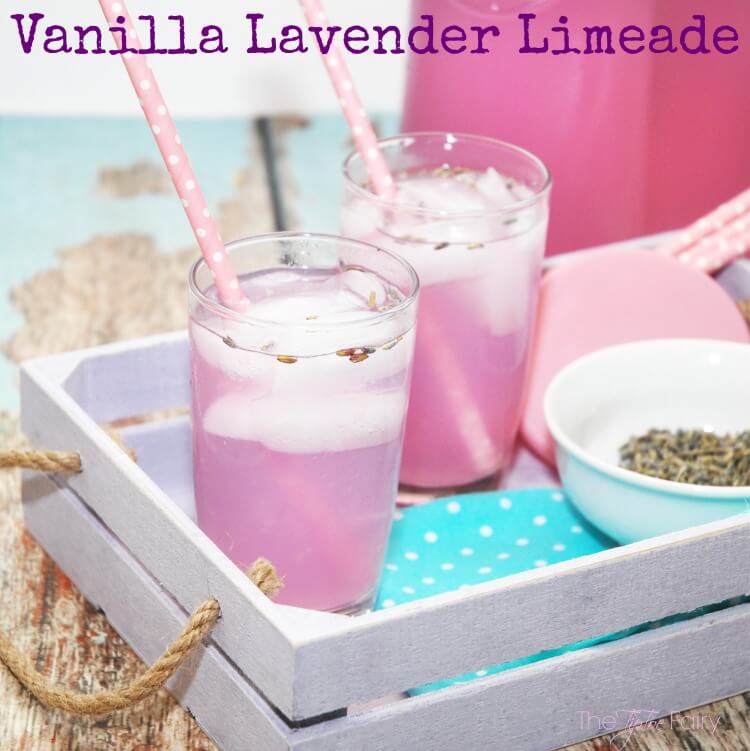 Lavender in Limeade
I've been wanting to make a lavender drink for quite some time. I ordered this set of botanical herbs and I knew exactly what I was going to do with the lavender – make Vanilla Lavender Limeade.
You get a big bag of 2 cups of each of these herbs, and they are so lovely. There's so much you can do with them! My next project is the rosebuds – stay tuned!
How to make Vanilla Lavender Limeade
So here's how I made the Vanilla Lavender Limeade.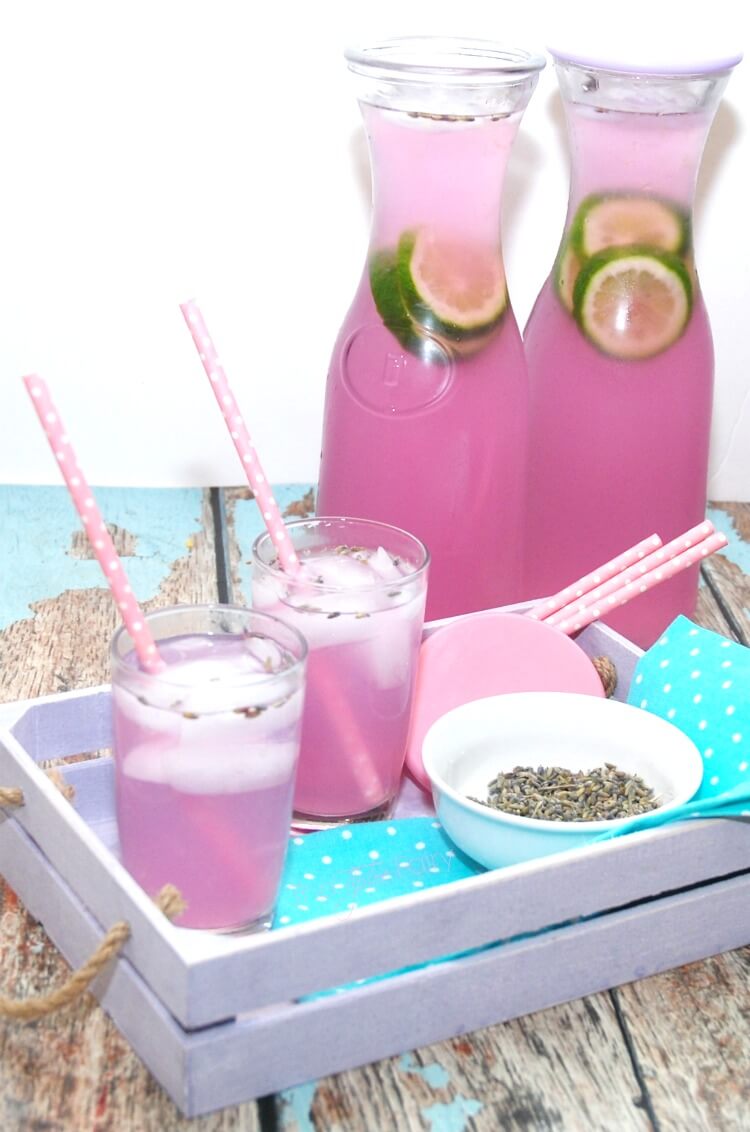 I juiced 6 limes and 1 lemon, and then combined that with a simple syrup I made on the stove. I added about a teaspoon of vanilla extract to the simple syrup as it reached a boil.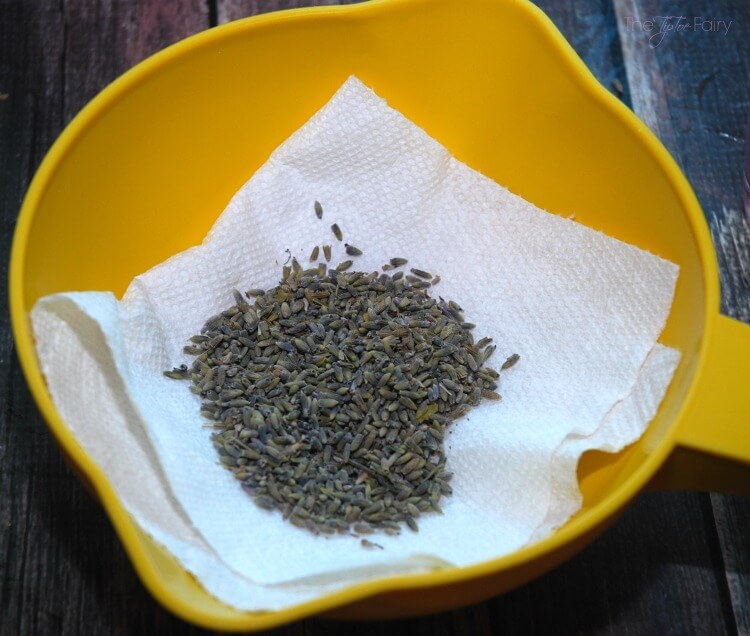 My fine mesh strainer was no where to be found, so I used a paper towel and a colander and poured 2 cups of boiling water over the lavender to make lavender water. It comes out a pale yellow color. Then, I added 3 drops of neon purple food coloring to the limeade a lavender color. You can totally skip this step, but I thought it was so pretty.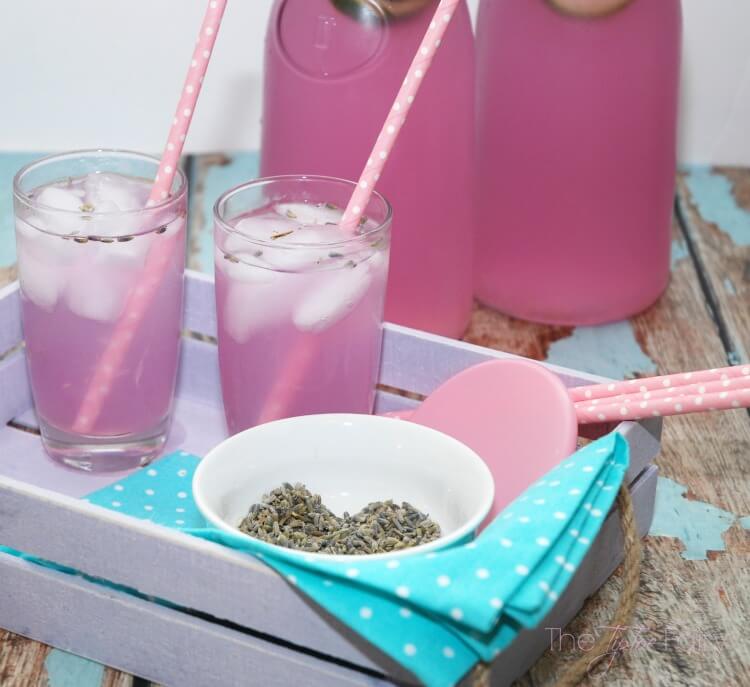 This recipes makes about 2 quarts.
Print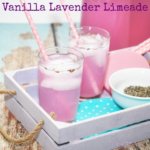 Vanilla Lavender Limeade
---
6

limes

1

lemon

2 tablespoons

culinary lavender

1 cup

sugar

1 teaspoon

vanilla extract

2 cups

boiling water

4 cups

cold water
---
Juice the limes and lemon and set aside.
Boil 2 cups of water and pour over the lavender in a fine mesh strainer.
Add 1-3 drops of neon purple food coloring, if desired. Then, set aside.
Mix together sugar, vanilla, and cold water. Bring to a boil and stir occasionally until all the sugar is dissolved.
As soon as all the sugar is dissolved remove from fire.
Combine the sugar syrup with the lime/lemon juice in a 2 quart pitcher.
Pour the lavender water into the pitcher and stir.
Add 1-2 cups of ice to the pitcher.
Serve immediately. Add a few lavender buds to the top of each drink for garnish.
Recipe Card powered by
This is a wonderfully refreshing drink. It's not perfume-y in the least. Plus, you'll get the calming and soothing benefits of lavender. A perfect drink after a long day!
Come Join Us!
Liked this article and want more? Follow along on Instagram, Facebook, Twitter, Pinterest, TikTok, and YouTube!
Come over and join us on Facebook in the group Recipes, Crafts, and more with TipToe Fairy or Sewing and Crafting with The TipToe Fairy!
Visit Our Other Blogs!