Thanks to Minute® Ready to Serve Rice for sponsoring this post. All opinions are 100% mine!
Do you ever get in a rut with lunch or snacks? Usually I send Nate to work with lunch made from last night's leftovers, and often times my teenager wants to take leftovers for her lunch as well.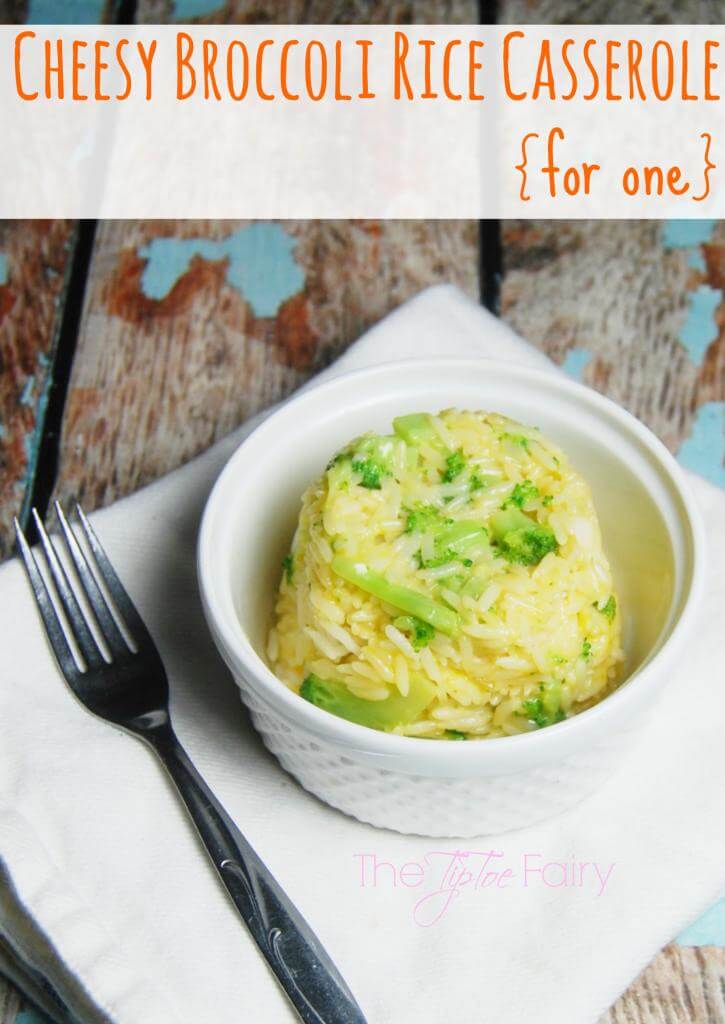 Sometimes there are no leftovers or not enough for both of them, and they end up with a sandwich. I know sandwiches can get old really fast. So, I've been experimenting with Minute® Ready to Serve Rice where they can make their meals right in the microwave in just a few minutes.
Our favorite so far is Cheesy Broccoli Rice Casserole for One. It tastes just delicious with melted fresh cheddar and smashed broccoli mixed with the rice.
How do you make Cheesy Broccoli Rice Casserole for One?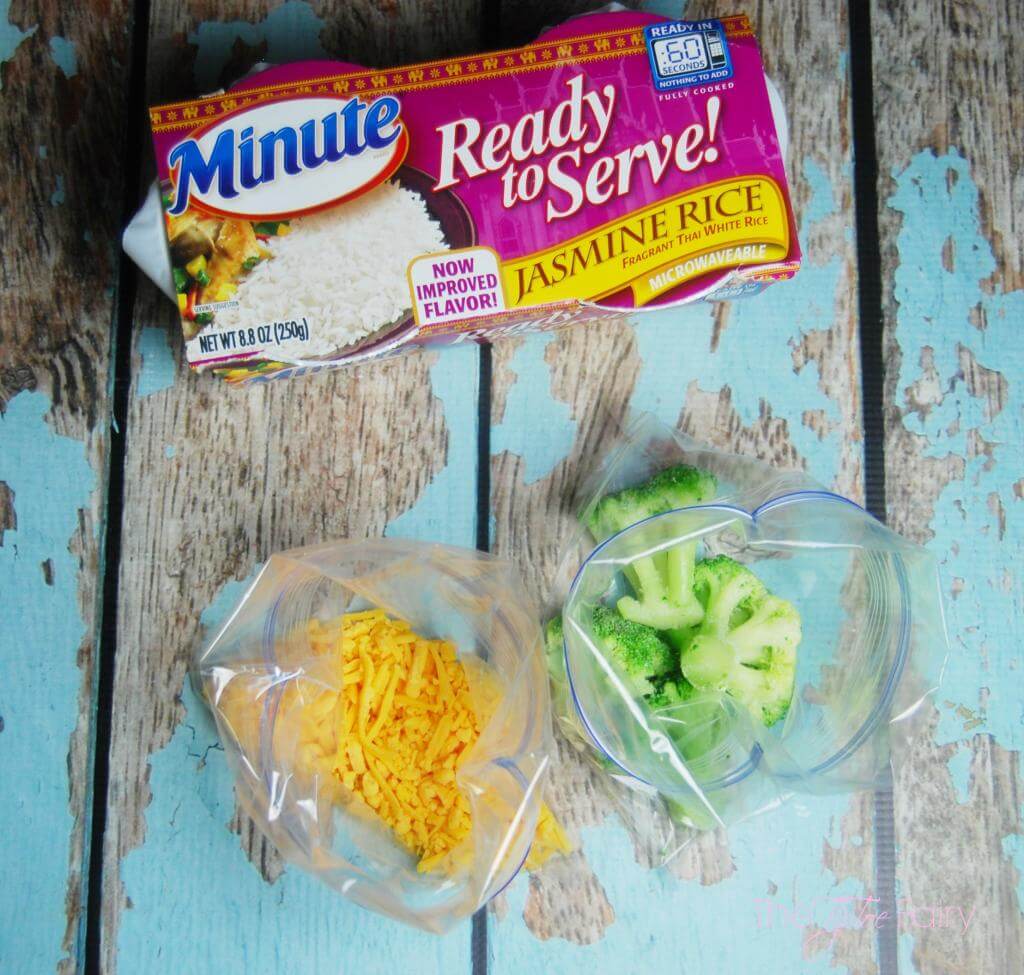 I send them to school or work with a single serving of Minute® Ready to Serve Jasmine Rice, a ziplock bag with about 2 tablespoons of shredded cheddar, and a ziplock bag of frozen broccoli with about 4-5 florets. For this recipe, I think frozen broccoli works better. It has time to defrost until it's lunchtime, then it steams quick and easy.

In less than 5 minutes, you have a cheesy delicious meal! I love the flavor of all these ingredients together.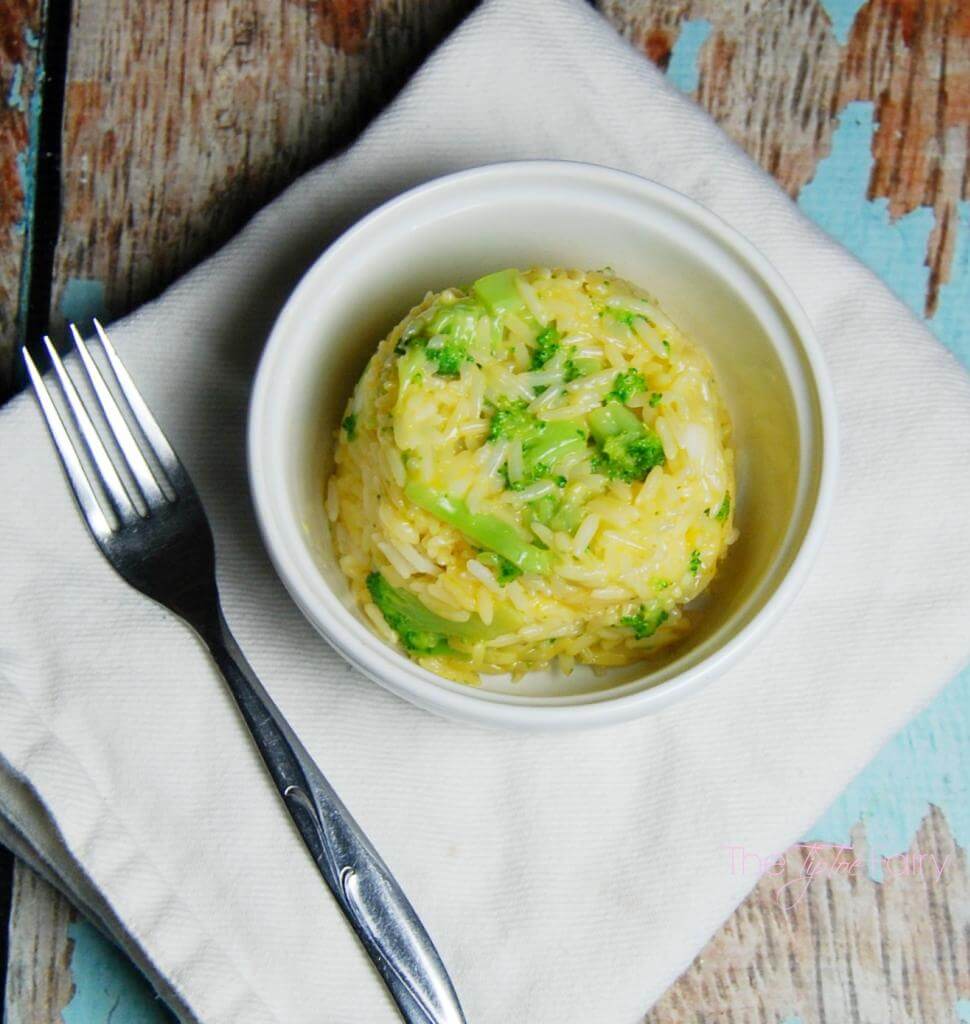 Not only is this great for lunch, it's also perfect for after school snacks. If you make this at home, add an extra 30 seconds to the broccoli cook time to make sure they are tender since they won't be defrosting.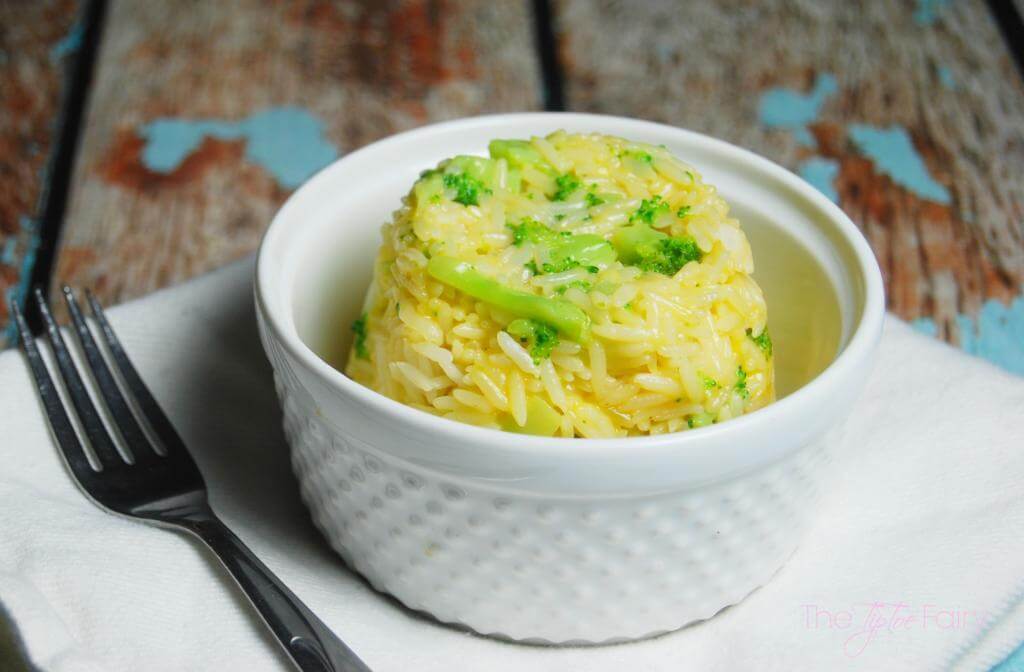 Try mixing in your favorite ingredients with your favorite Minute® Ready to Serve Rice (My fave is the jasmine Thai rice). Try mixing in staples like peanut butter and honey or for breakfast, an egg and salsa.
Want More Easy Microwave Recipes?
Head over to Just Microwave It! It's my little side blog full of recipes to make ONLY in the microwave, for all kinds of things! We've got recipes for enchiladas, side dishes, cake, and more! Yes! You can make a cake in the microwave!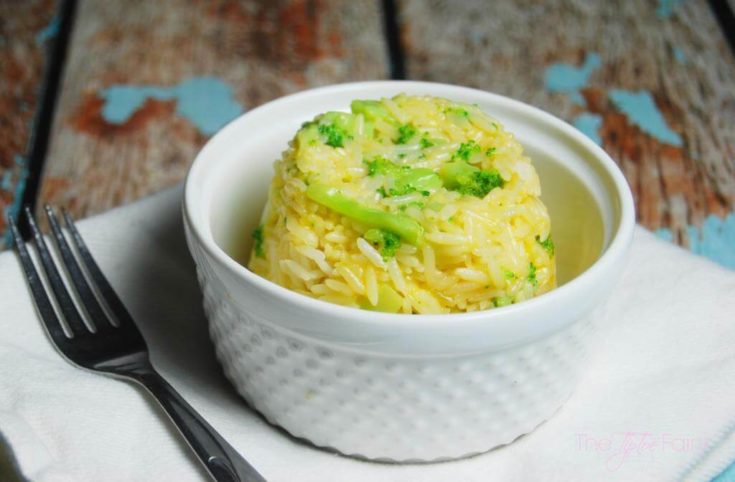 Yield:

1
Cheesy Broccoli Rice Casserole for One
Need an easy lunch time meal that tastes great? Try this Cheesy Broccoli Rice Casserole for One!
Ingredients
1 serving of Minute® Ready to Serve Rice - I like jasmine rice the best.
2 tbs cheddar cheese - shredded and good for easy melting
4-5 frozen broccoli florets
1 tbs water
Instructions
Prepare the Minute Ready to Serve Rice as instructed on the package.
In a separate bowl, add water, cheese, and broccoli.
After rice is done cooking, heat the broccoli/cheese mixture for 2 minutes.
Remove from microwave and smash broccoli with fork.
Pour in the rice, mix together, and serve.
You can find more Stir In Ideas HERE. Check out Minute Rice on Facebook and Twitter.
This is a sponsored post written by me on behalf of Minute® Ready to Serve Rice.