This post was sponsored by Coca-Cola through their partnership with POPSUGAR Select. While I was compensated to write a post about Share-A-Coke, all opinions are my own.
Did you know Share a Coke is back? Now they have more names, and you can even order personalized iconic 8-oz glass bottles directly from Coca-Cola at ShareaCoke.com. They're perfect for all kinds of celebrations from Father's Day to weddings to summer barbecues. It has never been easier – or more exciting – to Share a Coke with family, friends, party guests, colleagues and more.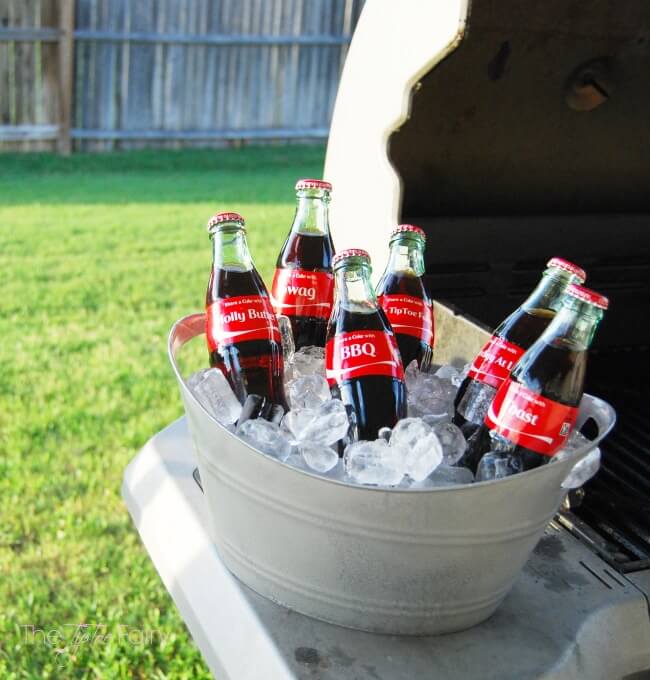 When the summer heats up, we try to avoid heating up the house, so we do a lot of grilling outside. I like to make it fun and festive even when it's just us. My family gets excited when I pull a few Cokes out into a tub because they know it's barbecuing time.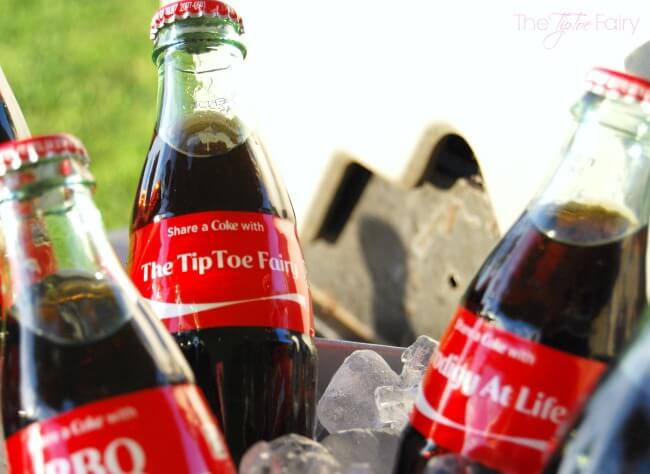 This past holiday weekend I surprised everyone with personalized Cokes. I went to Share a Coke and ordered Cokes that had special meanings for everyone. If you choose something like a nickname, you'll have to wait a few hours for approval. I chose five nicknames with four needing approval, and it took about 24 hours to get them all approved. We got:
The TipToe Fairy – I was thrilled to see my blog name on a Coke bottle "Share a Coke with The TipToe Fairy."
Prodigy At Life – This is my son's running joke about how smart he is.
Molly Butter – This is what we've always called my littlest one.
Swag – My teenager always says this about everything.
Toast – This is my husband's call sign when he flies flight simulators.
BBQ – It cost the same to get a 6th Coke with FREE SHIPPING as it did for 5 Cokes plus the cost of shipping, so I got the 6th one to say BBQ. I thought it was festive!
Once a name is approved, it's in the system for anyone else to order as well. My husband's choice, Toast, was surprisingly already in the system.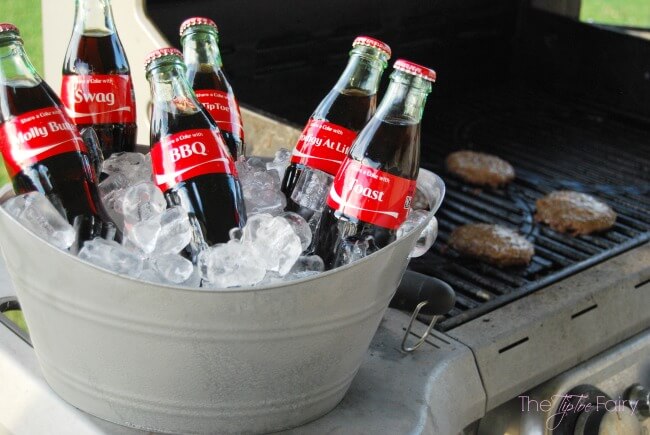 I love the look of a galvanized tub full of drinks. They're a great addition to any summer barbecue. But, I didn't have one or even know where to get one. I decided to make my own mini versions when I found mini plastic tubs at the dollar store that I thought would work perfectly. You can easily make DIY Mini Galvanized Tubs, too!
I picked up some metallic spray paint in a "hammered" texture. I put one coat on and then let them dry overnight. The next day, I put a second coat on and let them dry overnight again. Then, they were ready for use.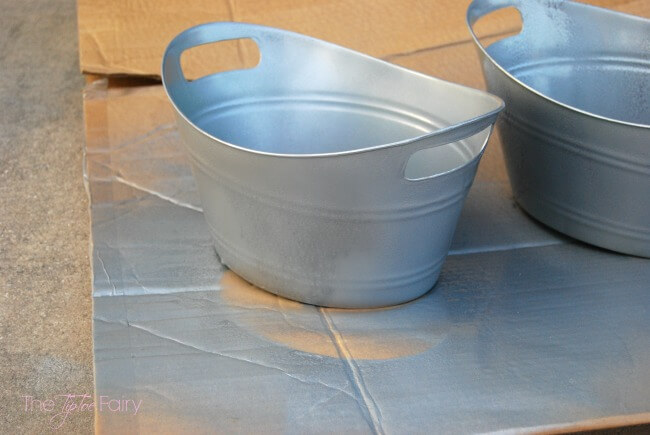 When it's time to grill and you want to get those Cokes cold quickly, try making a slurry. Fill the tub half way with water and then fill the rest of it with ice. Add your cokes, and in just a few minutes, you'll have ice-cold refreshing Cokes.
Perfect for any event or celebration, visit Share a Coke to customize and purchase your own iconic eight-ounce glass "Share a Coke" bottles. My family was so excited to get their personalized Cokes, they've already started planning what they want on the next ones.
How do you celebrate sharable moments with friends and family?