This is NOT a sponsored post. All opinions are 100% mine!
Recently, we went on a family road trip to Galveston, TX. As a family of 5, we travel on a budget, so I look for the best deals around. Typically the most expensive hotels will be on Galveston island itself, so I tend to look for cities a few miles away which can cost up to 50% less. Kemah is about a 15-minute drive from Galveston.
It's a small town, but it also has a big boardwalk full of fun and rides. We did not check out the boardwalk because I already had tickets to the Paradise Pier boardwalk in Galveston.
photo credit: http://www.daysinn.com
After searching all the discount hotel travel sites, believe it or not, but the Days Inn website was the cheapest! Plus, it included breakfast — one less meal we have to budget. Check in was easy, and we were on the 2nd floor. The elevator was always readily available, and we never waited.
With our youngest so tiny, my husband and I share a bed with her, and my other two share a bed. When we arrived, our room was very large. We could have easily brought along a blow up mattress for one of the kids. It looked a little old, but for a budget motel it was clean and nice.
It had a flat screen television as well as free wifi.
There was a small fridge, coffee pot, and microwave. The ironing board was already out and set up, so we used it to hold a suitcase.
The bathroom was large and very clean. There were plenty of towels, hand towels, and wash clothes.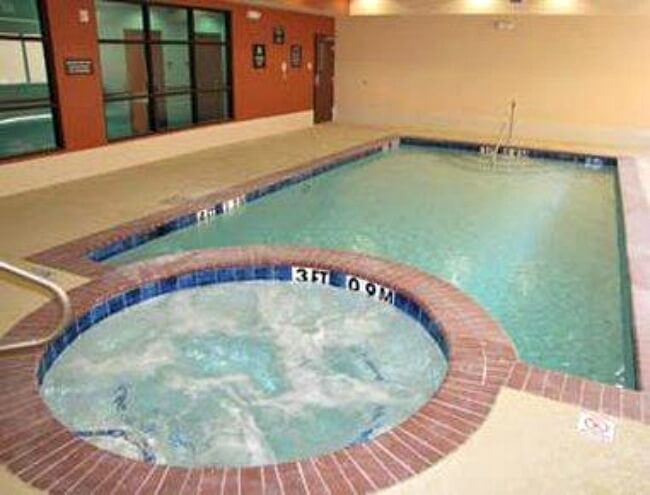 photo credit: http://www.priceline.com
There was also an indoor pool and hot tub. The indoor pool was not heated, so it's a bit chilly. The hot tub, however, was heavenly. It was very hot, but you got used to it fast, and it did wonders on your muscles after being out all day.
Unfortunately, I did not take a picture at breakfast, but it's a large room with plenty of space. It was clean and well lit. The breakfast was oatmeal, yogurt, fruit, cereal, and make your own waffles. They had coffee available. There was also orange juice, apple juice, milk, and water.
For the price, this was a great budget hotel that served our purposes. It was very quiet. We hardly saw other guests. In fact, there was only one other person at breakfast each day. We definitely will be back when we head to Galveston again.