I was at the craft store the other day looking through all the Halloween stuff and found this cute cookie cutter, so I decided to make Spider Web Mini Peach Cobblers. I think we all know how much I love Halloween. I wish it could be all year, lol! This post contains affiliate links.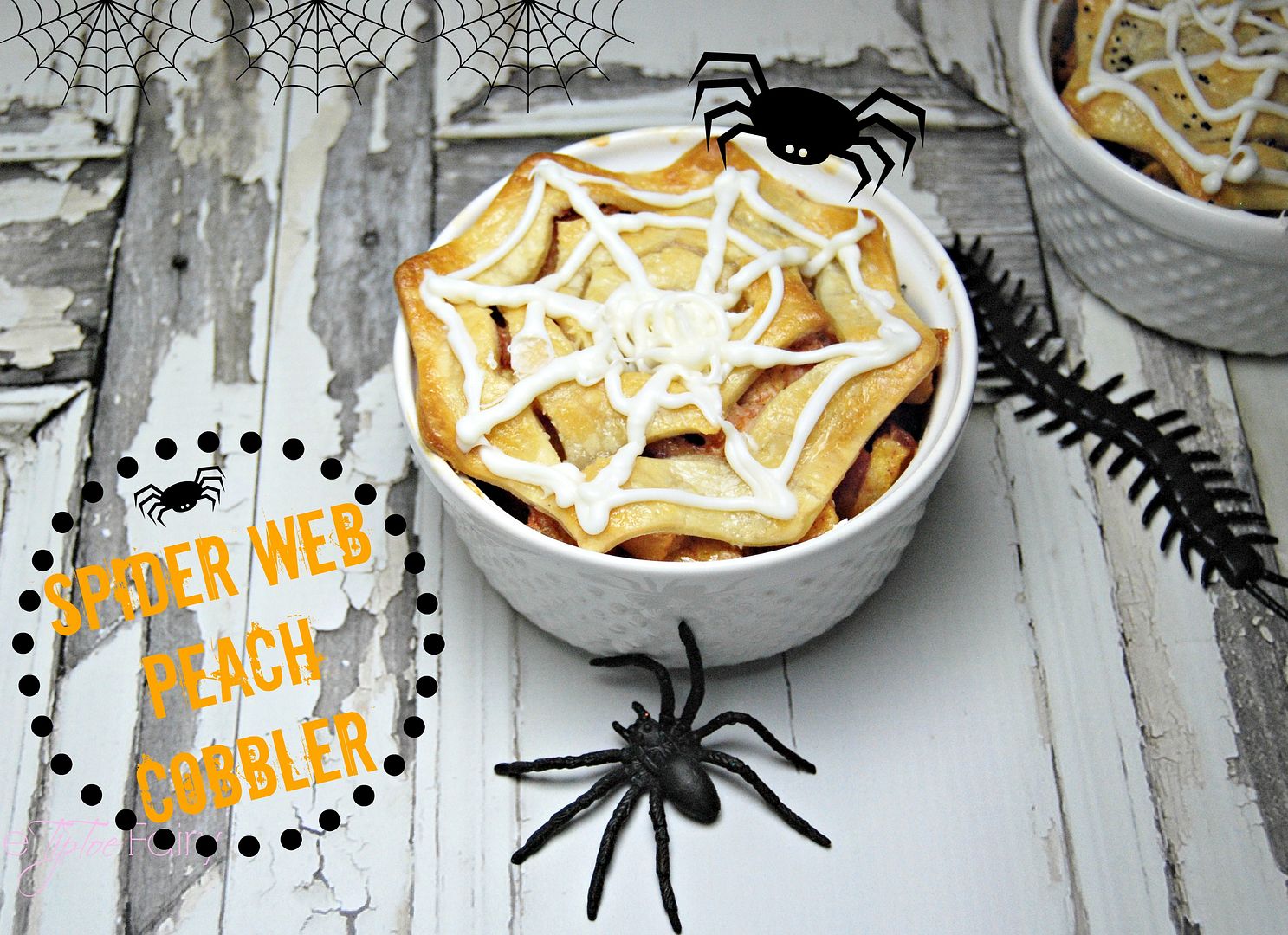 Everything was on sale, so I picked up this cute little cookie cutter set with a spider web and a tiny spider,
How do you make Spider Web Mini Peach Cobblers?
I had no intention of making cookies with it, but I thought the spider web would fit perfectly over my ramekins for a delicious little treat like mini peach cobblers.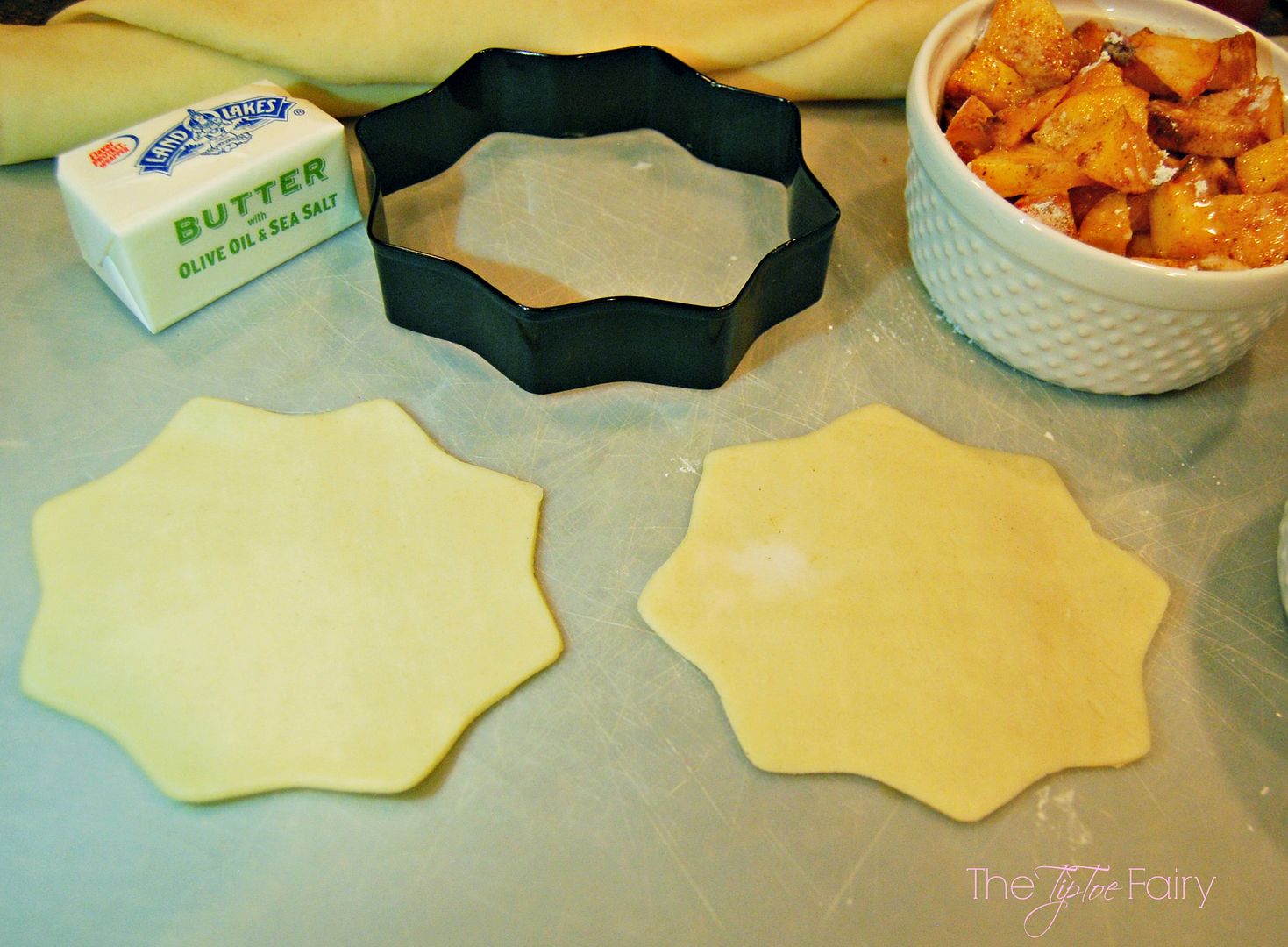 These were very rustic peach cobblers. I didn't even bother with taking the skin off the peaches. I just sliced them very thin.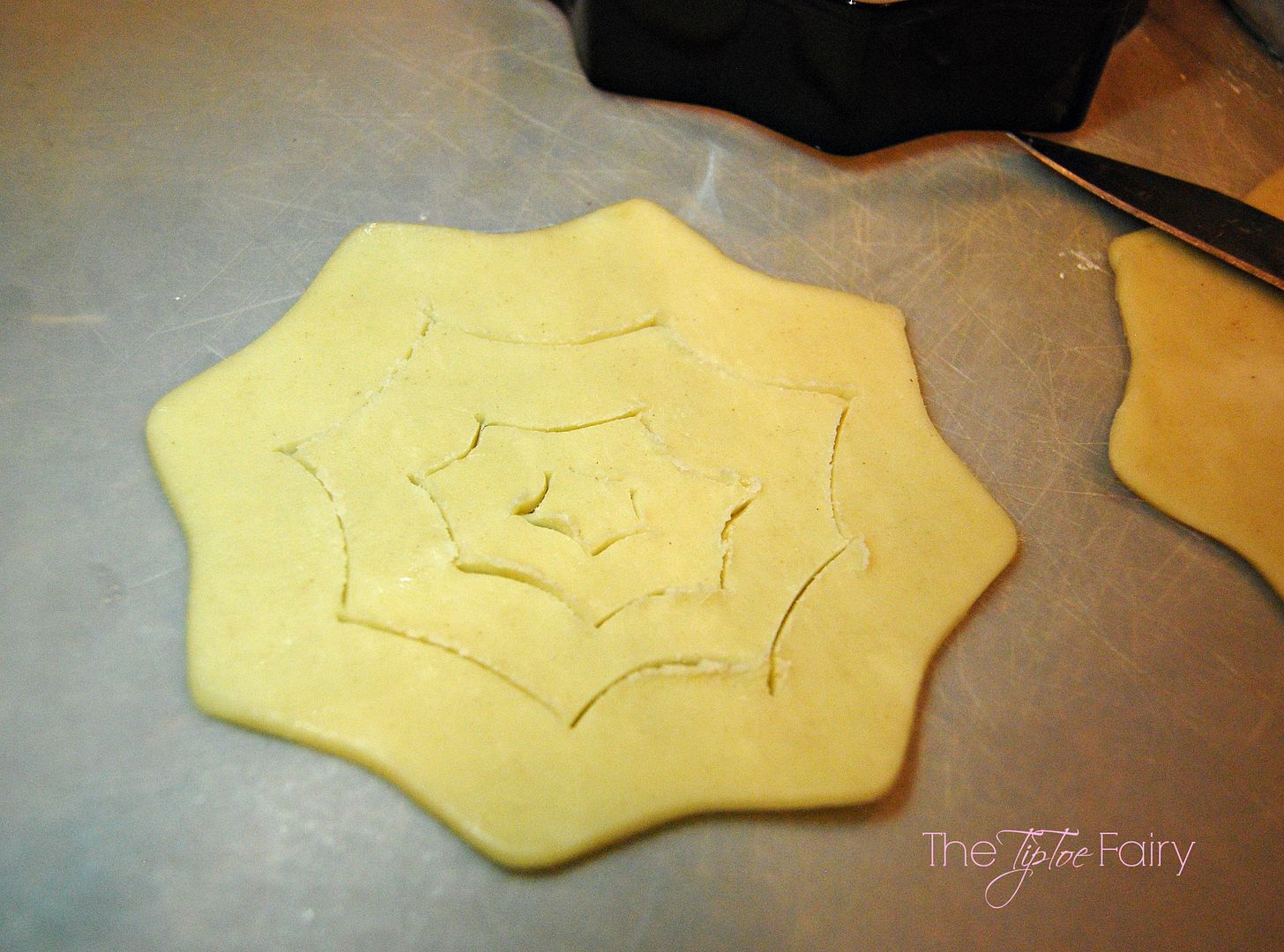 I make a lot of pies, but not too many cobblers. I wondered if crust is supposed to go in the bottom of a cobbler. I usually just see it laid out on top. Apparently, this is hotly debated as to whether you add crust above and below or just above. My peaches were already in the ramekins at this point, so I decided we were just doing crust on top.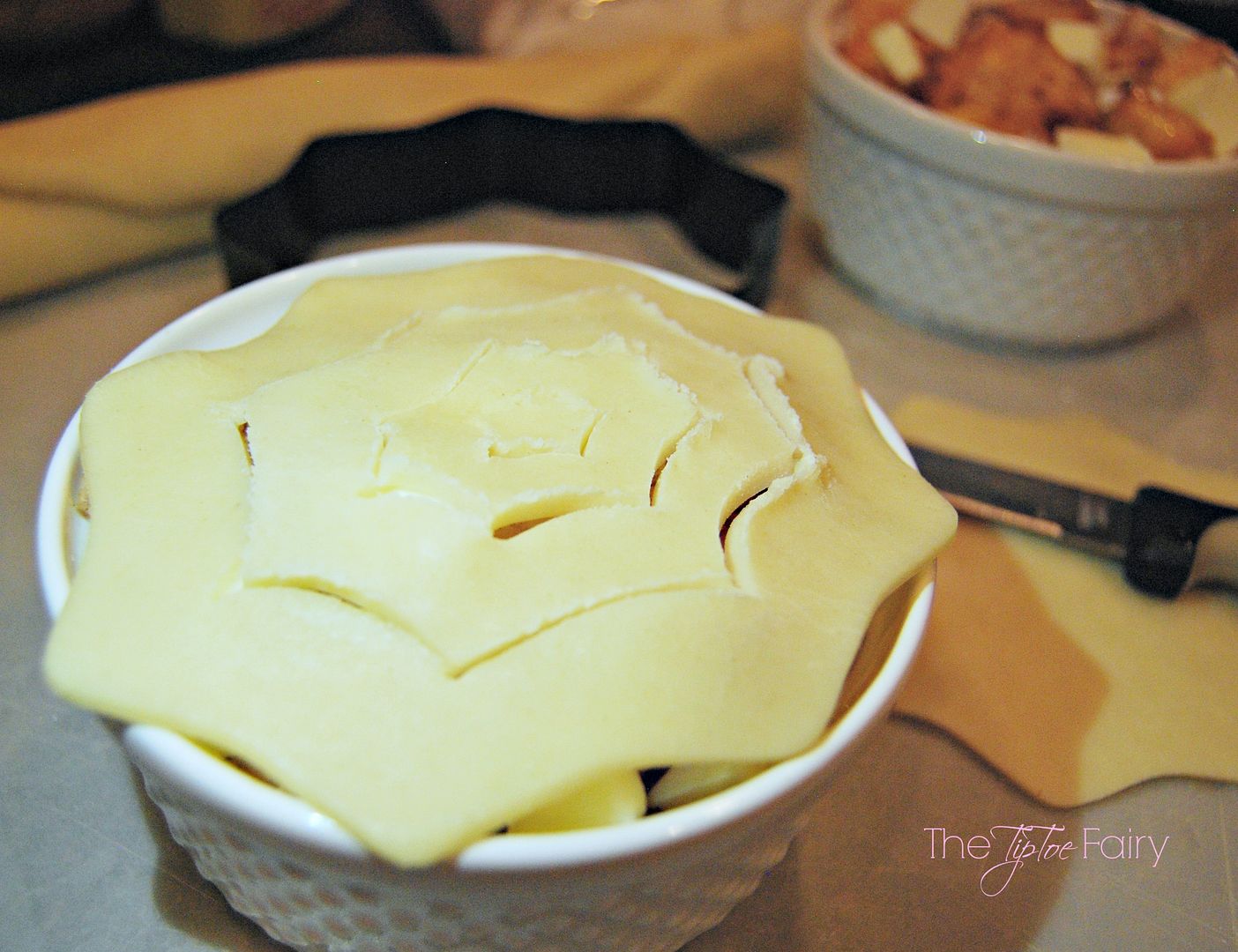 After the webs are cut out of the larger pie crust, then I take a knife and cut out the additional pieces to make it look like the spider webs. Don't be afraid, it's really simple to do.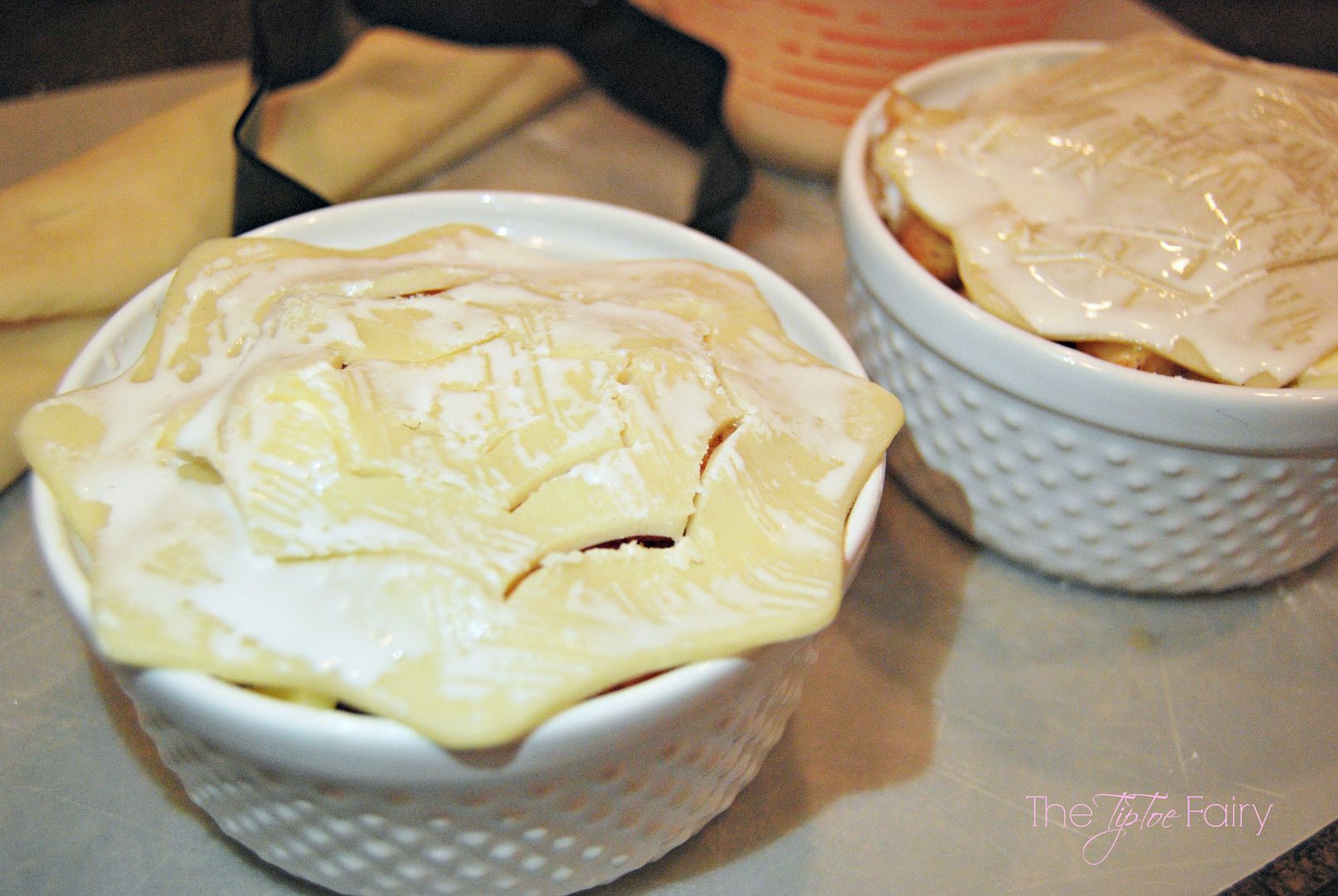 I find that brushing the tops of pies with heavy cream makes them come out looking so much than when they are brushed with egg.
I pulled them out of the oven, golden brown to perfection! Then, I stupidly shook some black sugar crystals on one of them. I thought maybe it would spice up the spider web, but no, it just looks like black poppy seeds all over the crust. Bad idea, lol!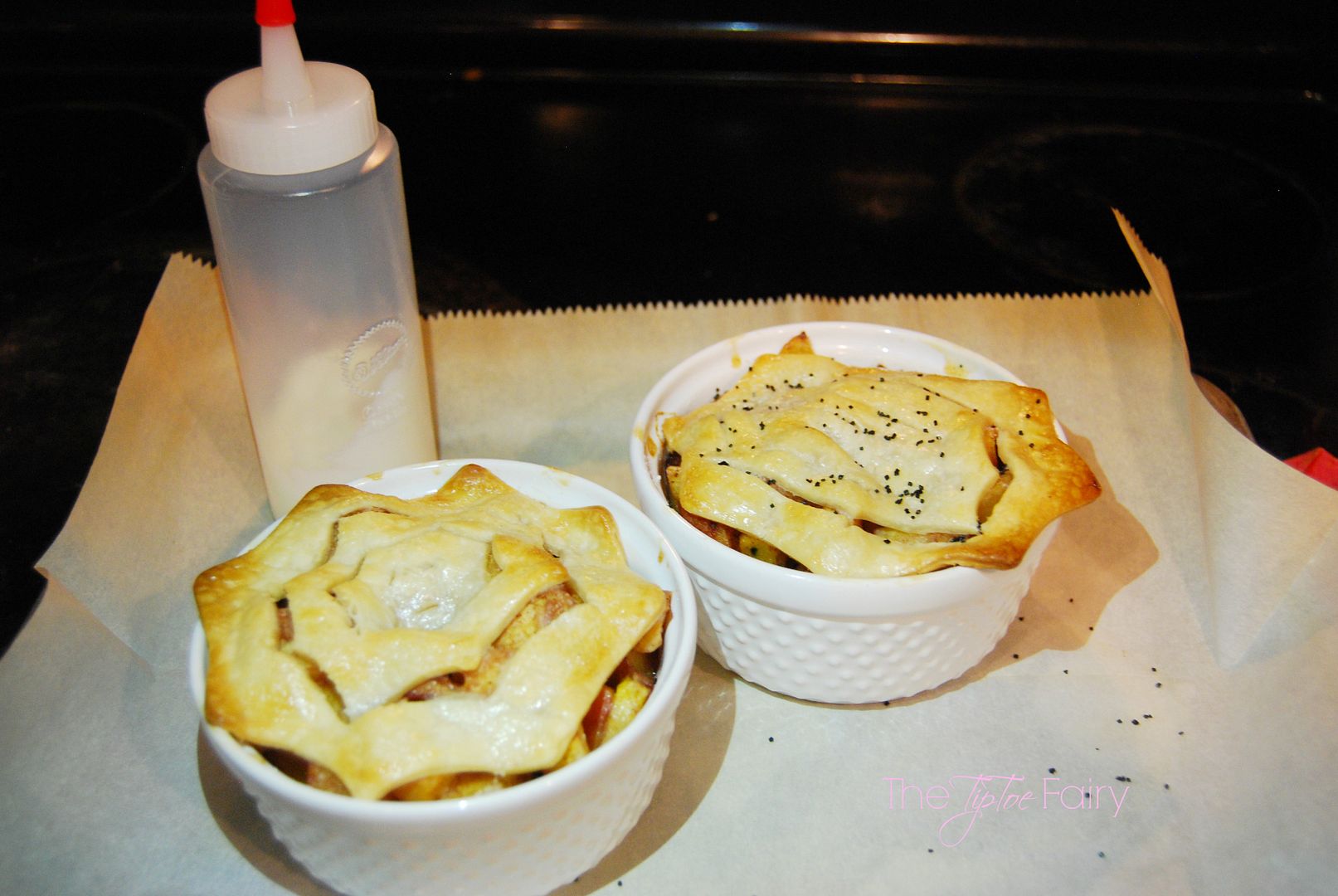 To enhance the pies, I decided to trace out spider webs from melted candy melts. I melt them in the microwave in the bottle. When I've tried a ziplock bag with the end snipped off, it never comes out good.
One ramekin is perfect for two people to share. You can have a secret little date night after the kids are in bed!
More Halloween Treats
Need more Halloween treats? Check out a few of these:
Halloween Party Fun
Need some ideas to get the party started? Check out some of these fun free printables. There's something for everyone:
Yield:

2 ramekins
Spider Web Mini Peach Cobblers
Ingredients
2 peaches - sliced thinly
1 teaspoon cinnamon
2-3 tablespoons white sugar
2-3 tsp corn starch
1 tablespoon butter
1/4 cup cream
white candy melts + squirt bottle.
1 pie crust (I was lazy and used refrigerated pie crust)
Instructions
Preheat oven to 425 degrees.
Wash peaches and slice small and thin.
Mix up peaches, cinnamon, sugar, and corn starch.
Grease each ramekin.
Spoon peach mixture into each ramekin and fill to the top. Add little bits of butter all around each ramekin.
Unroll pie crust and cut out spider shapes.
Lay each spider shape crust on parchment paper and using a knife, follow along the spider web edges inside as you get further and further to the center of the crust.
Carefully pick up the crust and lay it on top of the ramekin.
Take the cream and brush it over the tops.
Bake for 25 minutes, until golden brown.
Allow to cool completely before adding spider web.
Melt the candies in the bottle.
Create a spider web on top of each crust.
Enjoy! What are your favorite Halloween treats?
Come Join Us!
Liked this article and want more? Follow along on Instagram, Facebook, Twitter, Pinterest, TikTok, and YouTube!
Come over and join us on Facebook in the group Recipes, Crafts, and more with TipToe Fairy or Sewing and Crafting with The TipToe Fairy!
Visit Our Other Blogs!