Do you go to a local mom and pop Italian restaurant? And, do they serve this delicious Red Italian House Dressing that looks like red tomato sauce on their salads? THIS! This is like the yeti of salad dressing I have been searching to make this dressing at home FOREVER!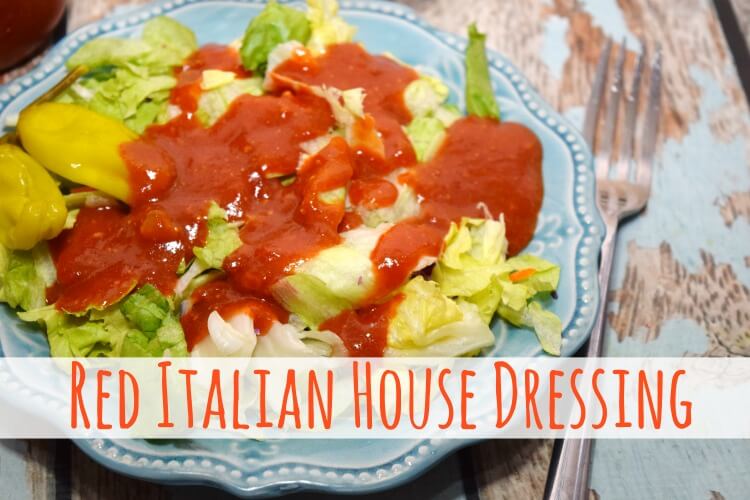 I love this salad dressing so much that I ask for extra to take home because I can't find it anywhere.  It's the perfect dipping sauce for pizza (especially NY style pizza) and especially those rolls they serve at the Italian restaurants. It is so good!
I haven't been able to find a recipe ever.  Years ago, my mom tried to make one with zesty Italian dressing mix and tomato sauce, but it wasn't quite right. I have scoured Pinterest with all kinds of search terms, and I can't believe no one has attempted this.  Even a Google Image Search just brings up pictures from pizza and pasta restaurants.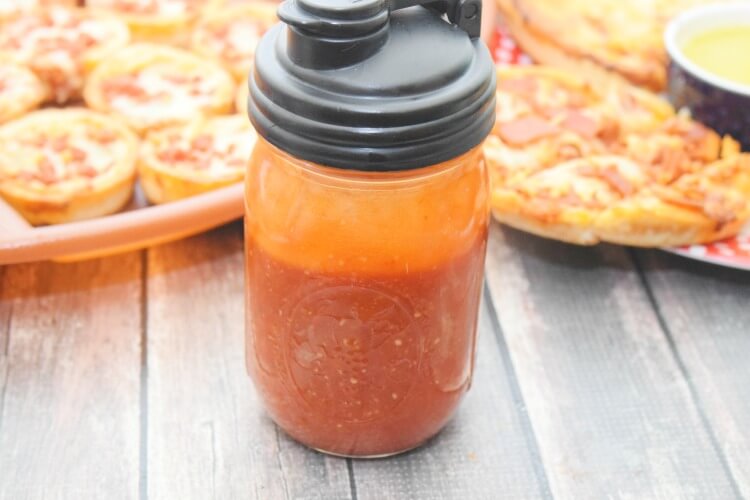 Then, I heard mention of using a chili sauce.  I searched again and all I could find was Thai chili dressing recipes, and I knew that wasn't it.  Then, I realized Heinz chili sauce is sort of like their ketchup except it has chili powder and garlic powder in it. I decided to give it a whirl.
Well guess what? I think I figured it out.  I have a recipe that tastes just like that Red Italian House Dressing at the Italian restaurants.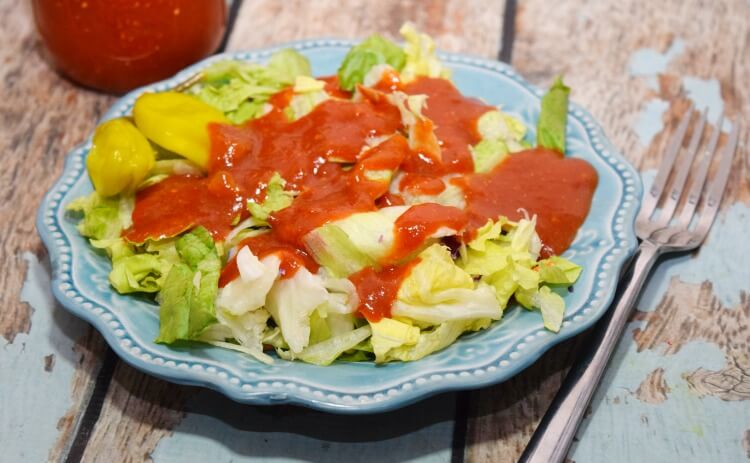 OMG, it tastes just like it! It was the missing kick in that dressing I've been searching for. So now I present the recipe my family has taste tested next to the real stuff, and they can't tell the difference!
Print
Red Italian House Dressing
---
Scale
Ingredients
1 cup

Heinz chili sauce

1/4 cup

tomato paste

1/2 tablespoon

garlic powder

1/2 cup

oil

1/2 cup

red wine vinegar

2 tablespoon

s Parmesan cheese

1 teaspoon

Italian seasoning
---
Instructions
Combine vinegar and oil. (I used canola oil as I was out of olive oil.)
Next, add the chili sauce and tomato paste and whisk together.
Add the Parmesan cheese, garlic powder, and Italian seasoning.
Whisk until everything is completely combined.
Add to a mason jar and store in the fridge.
---
Recipe Card powered by
Is there a restaurant recipe you've been dying to figure out how to make? I've got another one for a chain Italian restaurant with an amazing Caesar vinaigrette dressing.