I'm not sure if many of you know this, but we are a blended family. Nate is the stepfather to my two older children, Emma and Ethan, and then our preschooler, Molly, is ours together. When we got married, it was important to make ourselves a family. We made it a priority to eat dinner together nearly every night.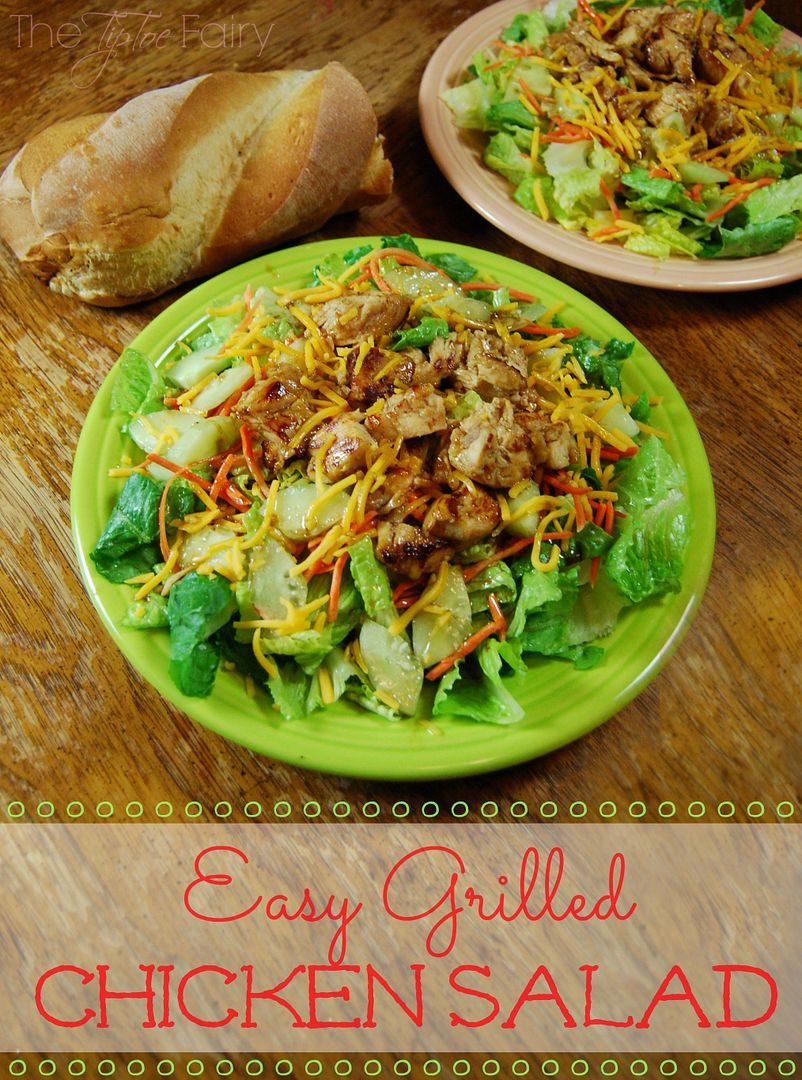 Now, almost five years later, we still always eat dinner together. Lately, we've also been trying to commit to eating healthier, so a few days ago I created the perfect "blended" salad dressing for a delicious easy grilled chicken salad meal. It's a Citrus Balsamic Vinaigrette,and it's divine!
We had some hilarious times when we were dating. Unless Emma and Ethan were visiting their dad, any time I spent with Nate on a "date" included the kids. Rollerskating was an activity we frequently did together before we were married.
One night Nate was getting down to Beyonce's 'Single Ladies', when he rolled over something on the floor and took a huge tumble. When he got up, he was fine, but his pants weren't. He had ripped his jeans from the crotch all the way down his knee. Fortunately, I had a jacket he could tie around his waist so we could walk out the door.
The kids, however, were not amused. He ripped his pants about 15 minutes after we had arrived. They wanted to stay. Nate finally had to show them how bad the rip was before they understood we had to leave. We all had quite the giggle about that one, and then stopped for drive through ice cream on the way home.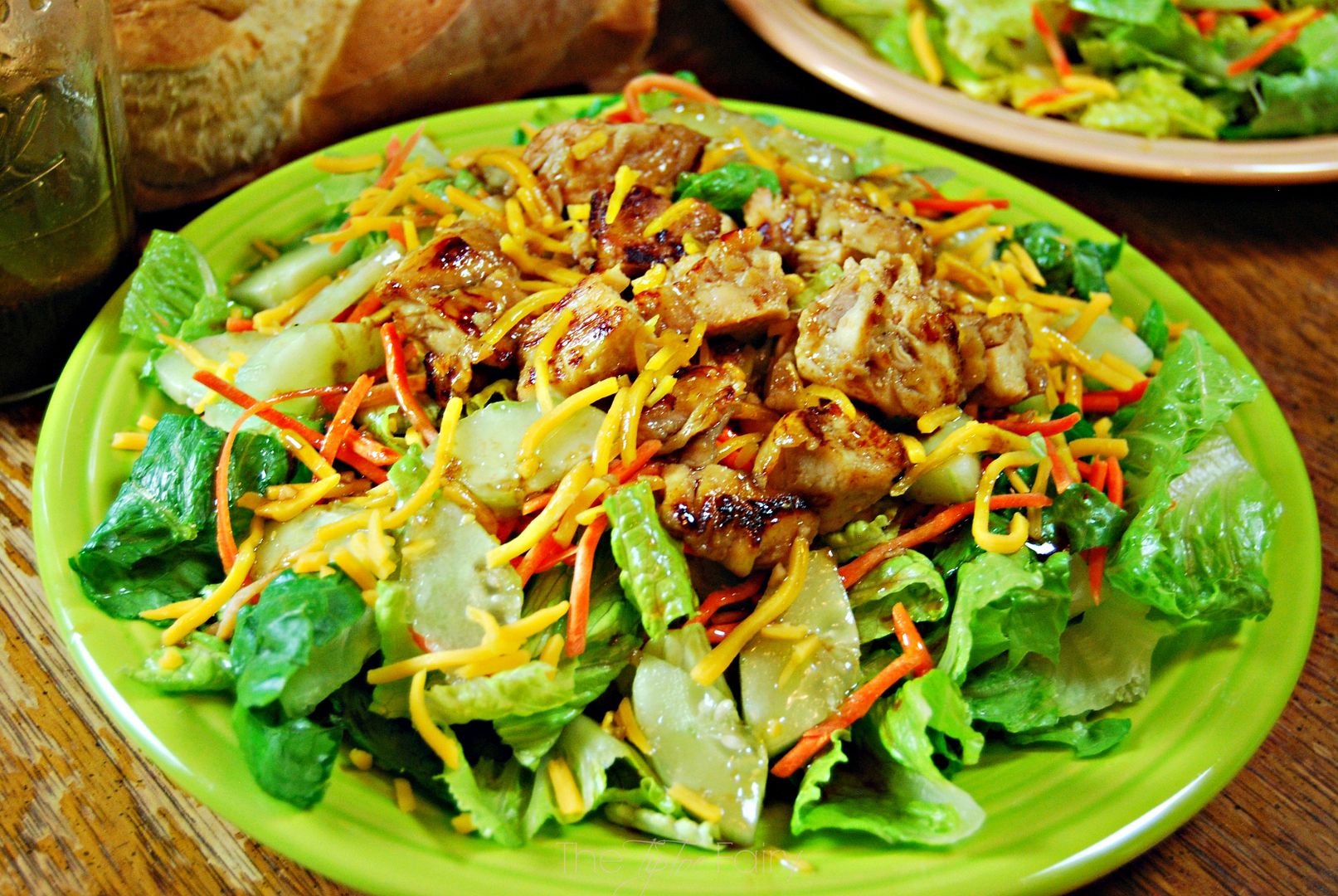 In the early days when you become a blended family, there are some bumps, but there are a lot of funny times, too. Have you seen the trailers for the new Adam Sandler and Drew Barrymore movie? It's for the movie Blended. It looks like a hilarious romantic comedy about two single parents. I just love those two together! I can't wait to see it!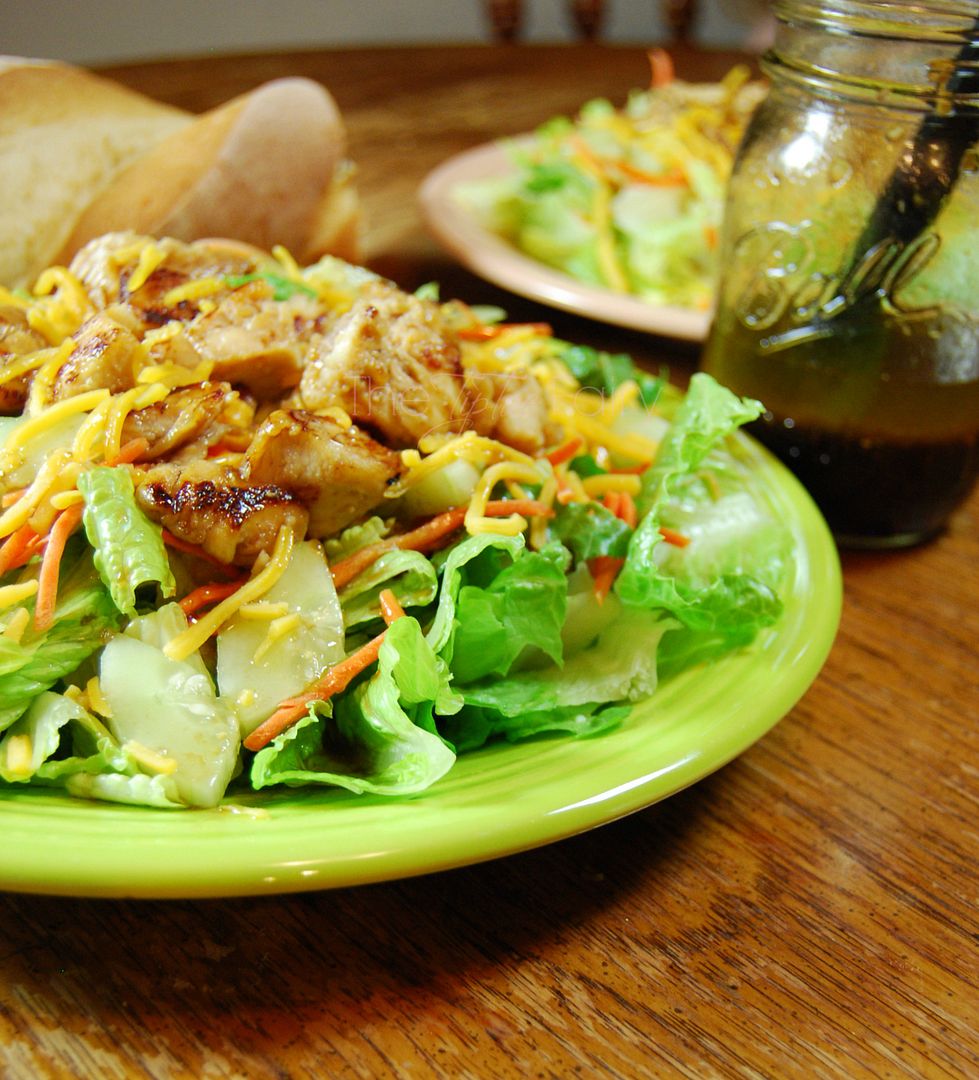 When you purchase two (2) bags of Tyson Grilled and Ready products, you can get two (2) FREE movie tickets to see Blended!! Look for the specially marked bags, but if you don't find them, you can still purchase the regular bags and get the movie tickets, too. You can find a list of products here.
To get your FREE movie tickets, just go here and follow the directions.
I did it myself, easy peasy! I went to Walmart and purchased Tyson's Grilled and Ready Diced Chicken (for this amazing salad!) as well as the Grilled and Ready Sliced Chicken for something yummy next week (I'm thinking fajitas!). After emailing a picture of my receipt, I received my code for my free movie tickets. Then, I entered the code and filled out the form for my tickets to be mailed to me.
Don't wait too long! The movie comes out May 23rd, and the last day to send in your receipt picture is 6/16!
Now let's make a meal!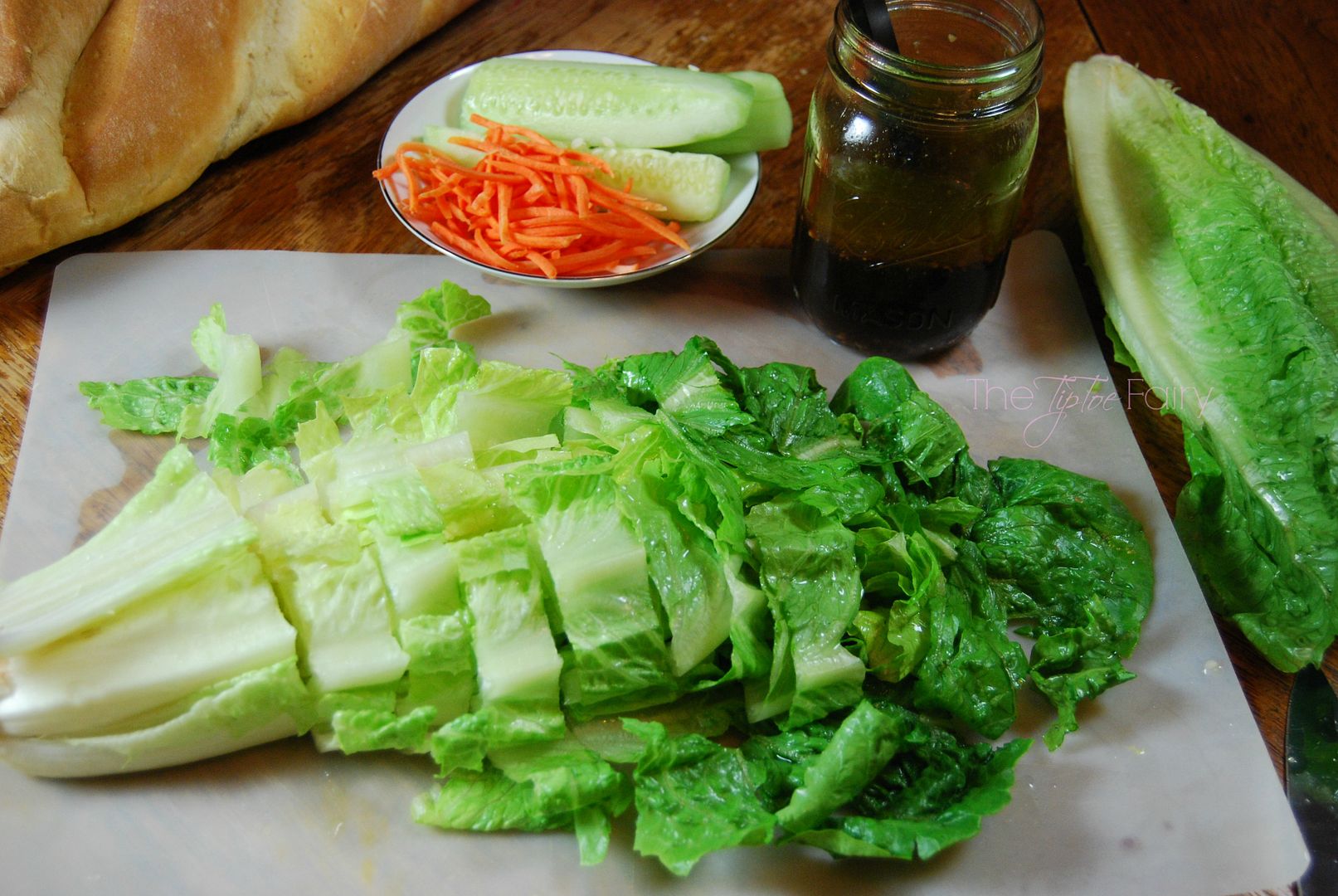 For the salad, I cut up romaine hearts, carrots, onions, and cucumbers. Then, I added Tyson's Grilled and Ready diced chicken along with a little bit of shredded cheddar cheese to top it off. Next, I added 2 tablespoons of my new favorite dressing to each salad. It was delicious!
Print
Citrus Balsamic Vinaigrette Dressing
---
4

tbs balsamic vinegar

1 tsp

Dijon mustard

1 tsp

minced garlic

1

tbs white sugar

2

tbs brown sugar

1/2 cup

fresh orange juice

1/2 cup

olive oil
---
Combine all ingredients and stir until sugars are melted and well combined.
Keep in a glass mason jar. Give it a good shake with the lid tightly on when ready to serve.
Serve over salad or veggies or use as a marinade.
Refrigerate leftovers.
Recipe Card powered by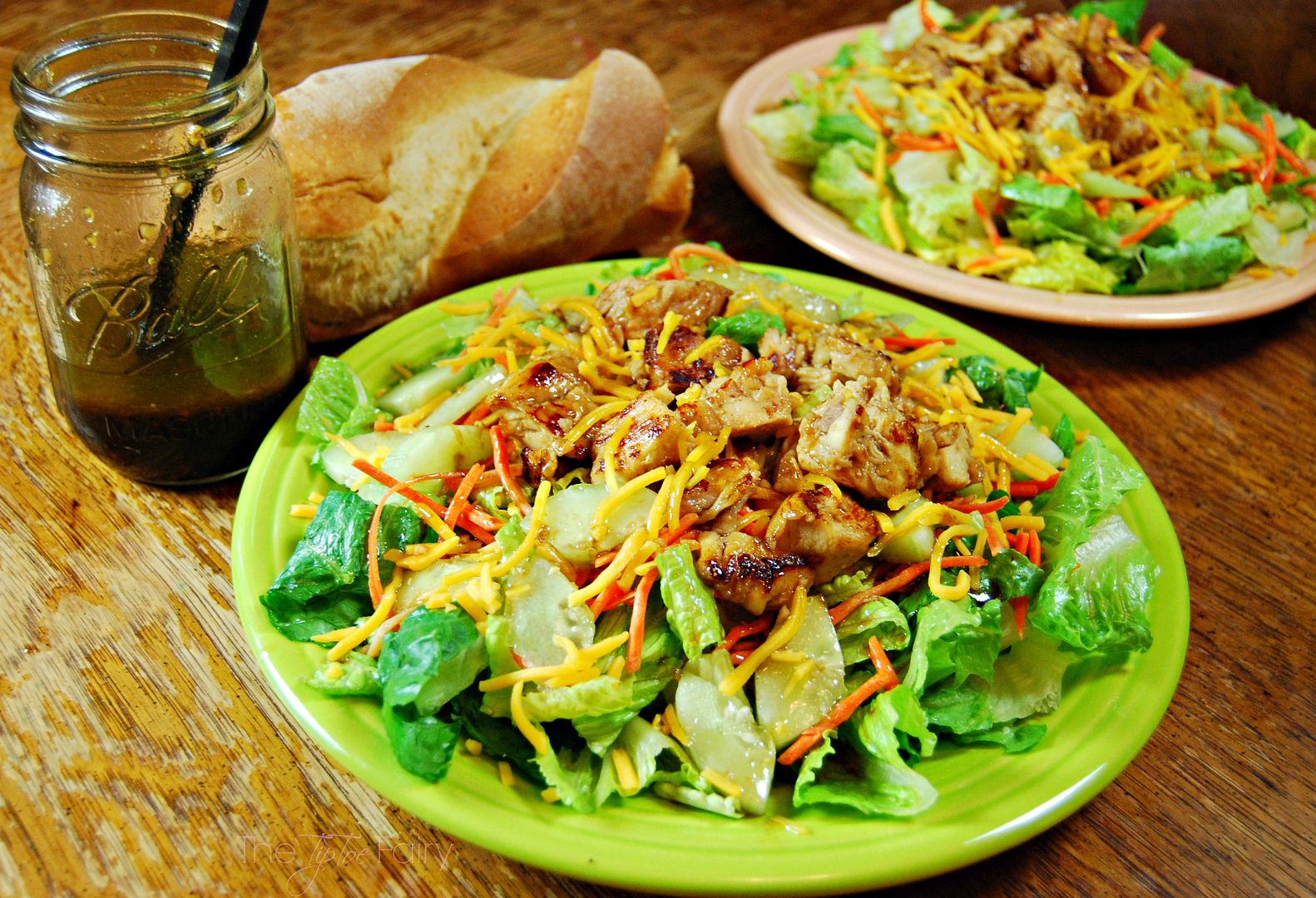 This entire meal, including the salad dressing, is quick and easy to make. The chicken takes just a few minutes to heat up, and while it's heating up, you can prepare the salad part of the meal.
I love this vinaigrette dressing. It's tangy and sweet, and best of all, it has fresh squeezed orange juice in it! Give it a try, you might just love it!
#TysonMovieTicket #CollectiveBias