This is the part 2 of our trip to San Francisco. You can find part 1 – HERE. To give a little recap, Nate won an all expense paid trip to San Francisco from The Sims 4 for the Simify Yourself contest. It was our first trip away from the kids. Not only did we get to see San Francisco, we were also invited to EA Studios where they make The Sims!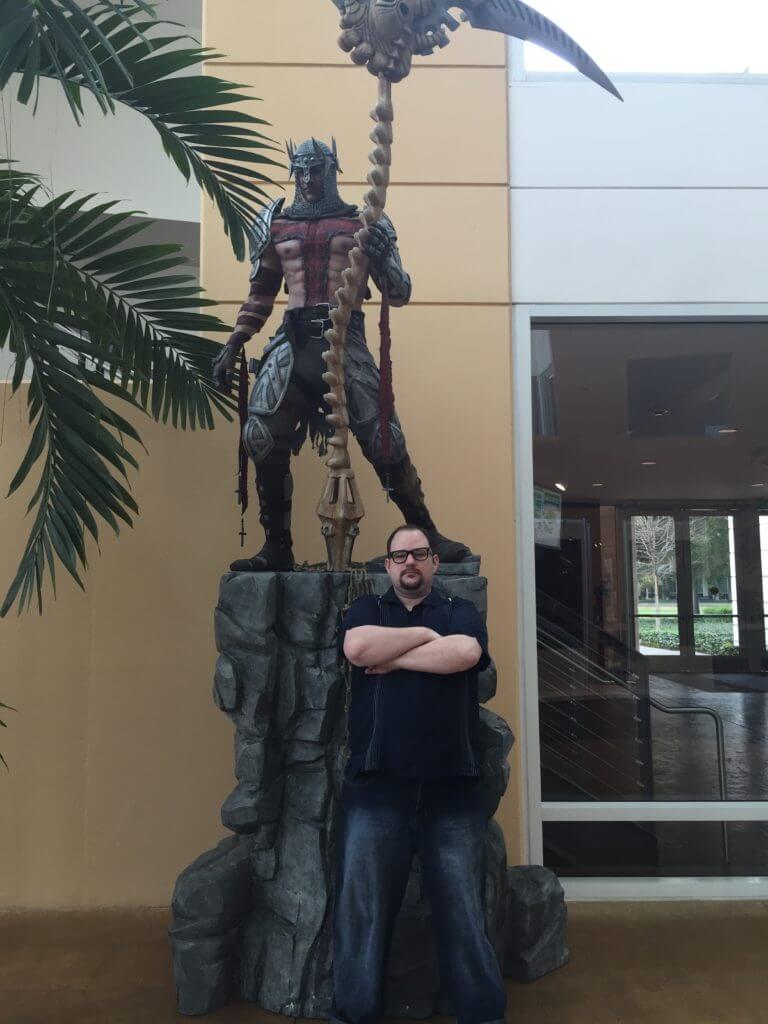 We were taken on a tour of the entire studio for The Sims. Unfortunately, I can't tell you anything about the cool things we saw in the studio since it's all top secret. But…I can show you the awesome lobby, and I do mean awesome. EA Studios is not just home to The Sims, but to some other hugely popular games like Dragon Age, Titan Fall, Star Wars.
This place was pretty cool. There are XBox's and Playstations loaded with games all around the place.
We also got to have a round table discussion with the designers. My husband is a pretty big fan of The Sims, so he got to ask all kinds of questions about why they do this and how they do that, and they happily answered everything. I learned so much, I came home and started playing it on my phone.
They made us into Sims and said they would try to slip us in as extras into some of The Sims commercials. So, if you see a pink haired lady….that's me!
The lobby is decked out in these huge displays from the games. The Titan Fall one was automated and moving! This one below is one of their Star Wars games.
At the very end our lovely host gave us two bags full of The Sims swag. My kids were thrilled when we brought them home.
After that was over, we had 2 more days to do fun things around San Francisco. We chose to take a tour of Alcatraz, and we spent an entire day taking a huge bus tour of the entire city. Stay tuned for that in the next few days!