Do you love strawberries? I sure do, and homemade fresh strawberry syrup is so easy and tastes amazing on so many things from sundaes to waffles. This is a sponsored post.
Down here in Texas, we basically have two seasons — winter and summer. Just at the end of summer is when we have the State Fair of Texas. There's always delicious and crazy food at the fair. Every year they have a giant booth with freshly made Belgian waffles topped in powdered sugar, whipped cream, and delicious sliced strawberries. It's my absolute must-have treat at the fair.
How do you make Homemade Fresh Strawberry Syrup?
I decided to try turning my favorite treat into a strawberry sundae. Instead of just using strawberries on top of the waffles, I made strawberry sauce with just the blender! If you have a high powdered blender you can do this without cooking it!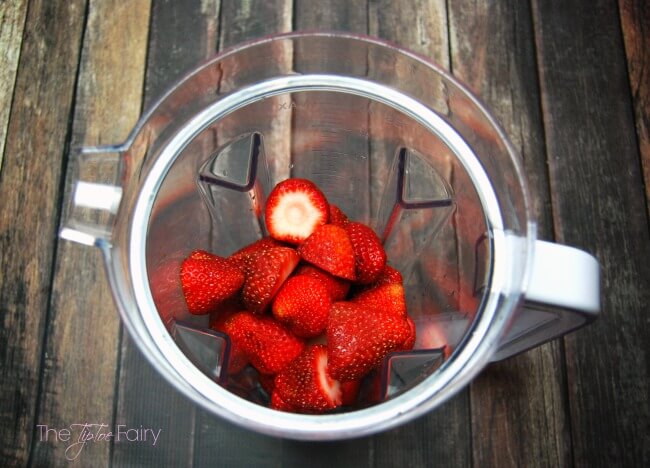 You can make this delicious strawberry sauce the easy way, in a high powdered blender — no cooking required!
Two pints of strawberries will get about 2 cups of sauce.
Wash and hull the strawberries and throw them in the blender with about 1/2 cup of water.
Then puree for about a minute. Add 1/4 cup sugar and puree again for about 1-2 minutes on the highest setting.
It will even pulverize the strawberry seeds, so you don't need a sieve.
If you don't have a high powdered blender, you'll need to cook the sauce down.
When I make my sauce on the stove, I add the pureed strawberries and 1/4 cup of sugar to a saucepan.
Stir occasionally and let it reach a boil. Then turn the fire to medium low and simmer for about 15 minutes, continuing to stir occasionally.
Once it cools, then run it through a fine mesh sieve to remove the seeds.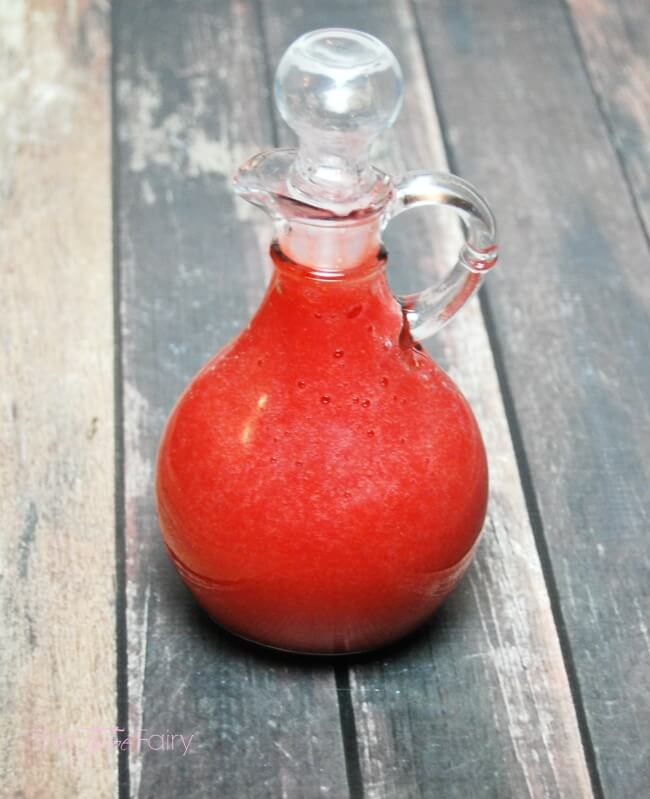 This sauce is amazing! I want to pour it on everything!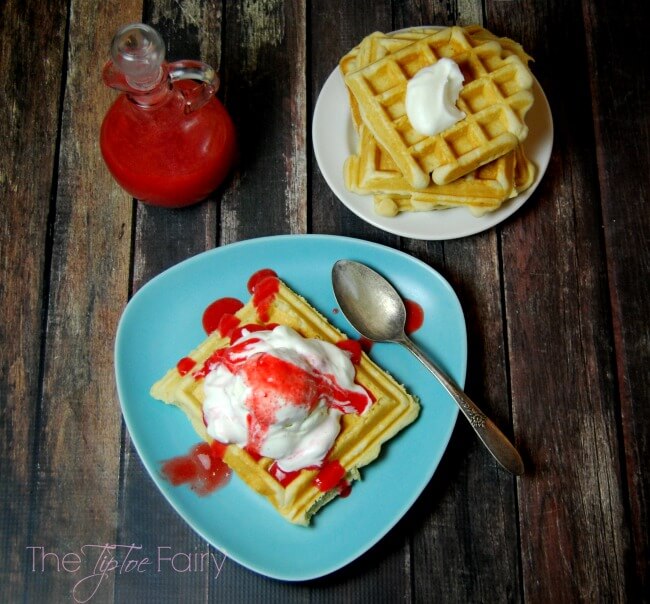 I have a secret about these sundaes! I am very good at making buttermilk waffles from scratch, but I am terrible at making Belgian waffles from scratch so that they are light and crispy. My secret to get those crispy waffles for this delicious sundae is to use a Belgian waffle mix, follow the directions, and lay them out on a cookie sheet to cool.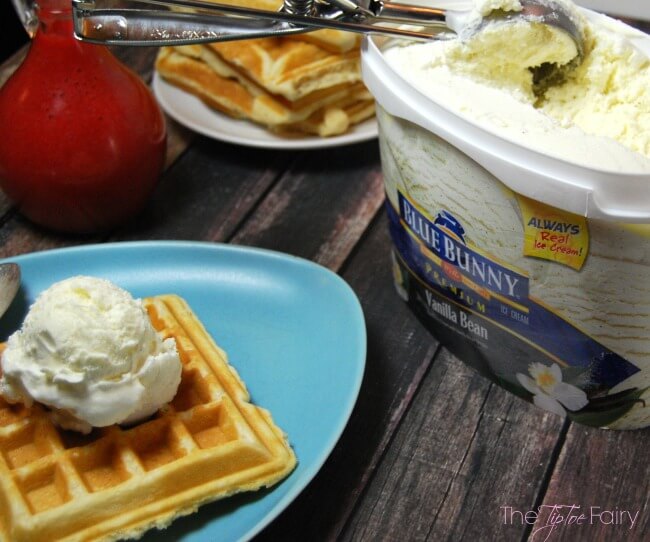 To make this deliciously amazing sundae, add a scoop of your favorite Blue Bunny ice cream right on top of a Belgian waffle. My favorite is Vanilla Bean.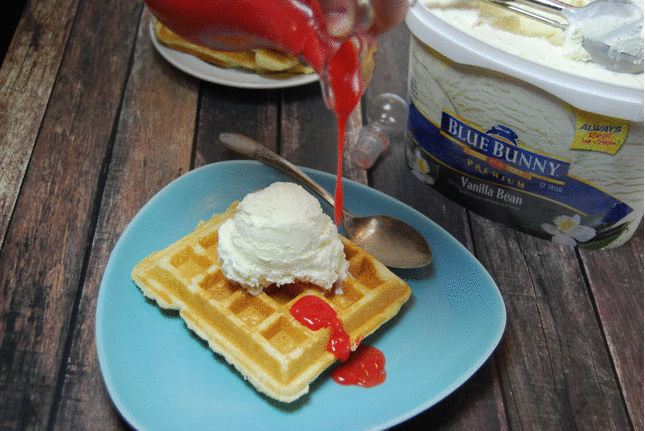 Next, pour the strawberry sauce over the waffle and ice cream. If you have the time, whip up some fresh whipped cream and add a dollop to the top.
More Homemade Sauces
Strawberry Sauce for Ice Cream
A deliciously easy strawberry sauce perfect for a dessert topping!
Ingredients
2 pints of strawberries
1/4 cup sugar
1/2 cup of water
Instructions
Wash and hull the strawberries.
Throw them in the blender.
Add 1/2 cup of water.
Puree the strawberries.
If you have a high powdered blender like a Vitamix, add 1/4 cup of sugar and puree on the highest setting for 1-2 minutes.
If you don't have a high powdered blender, then add the strawberry puree to a sauce pan with the sugar and simmer for about 10-15 minutes.
Pour through a fine mesh sieve to remove the seeds (you can skip this step with the blender. My blender pureed the seeds as well.
Allow to cool before pouring into a bottle