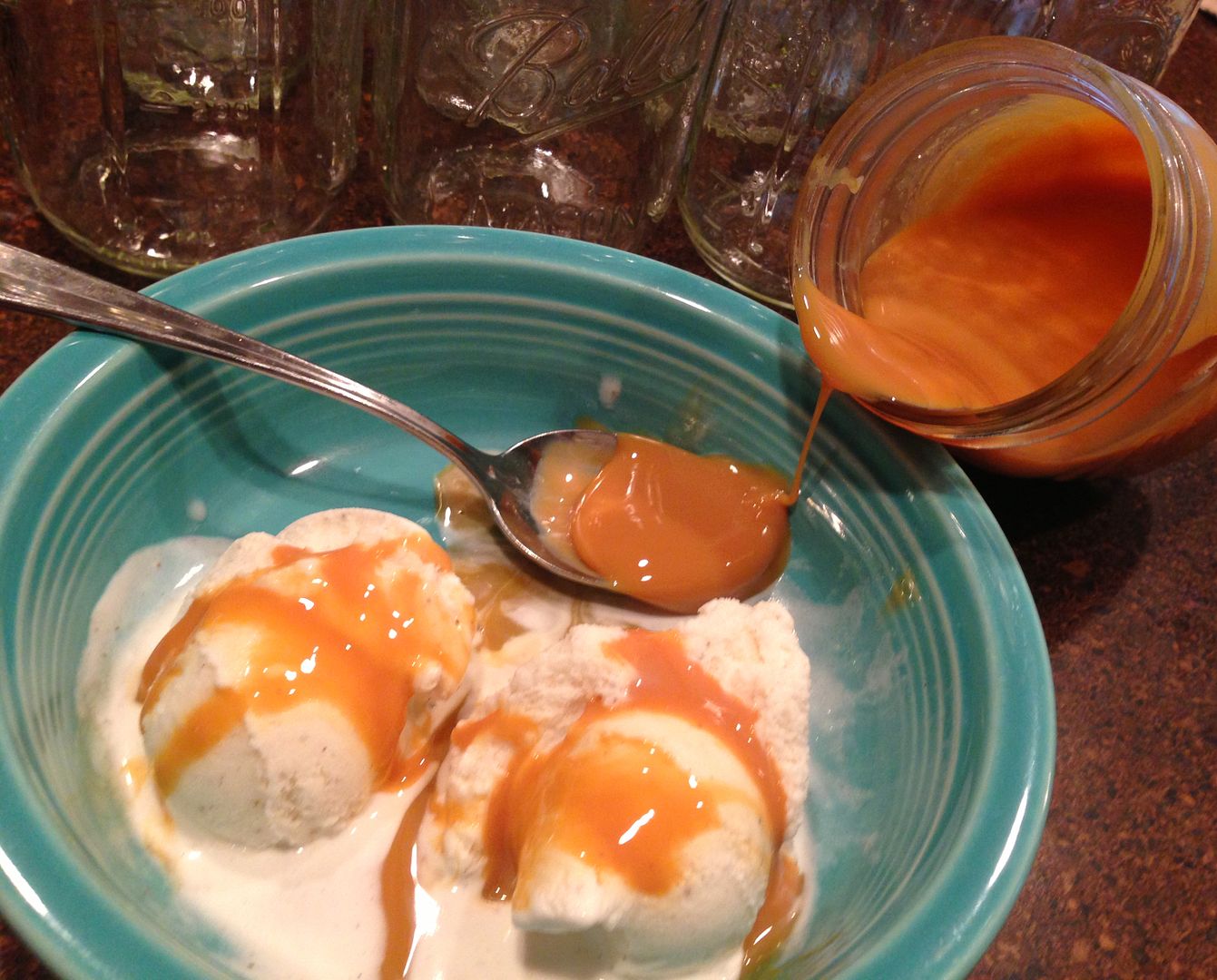 I've been wanting to test this new butter cake recipe with caramel frosting I stumbled upon for quite awhile, but the idea of making fresh caramel seemed like too much work. When it's 90 something degrees outside, I hate standing over the stove stirring forever. Because of this, I kept putting it off and putting it off. Then, I remembered reading about making your own caramel sauce using a can of sweetened condensed milk.
Did you know you can make caramel sauce out of just sweetened condensed milk? I had heard you could put the cans right into a pan, completely covered in water, and boil them for 2 1/2 hours or put them in a crock pot filled with water for 8 hours on low.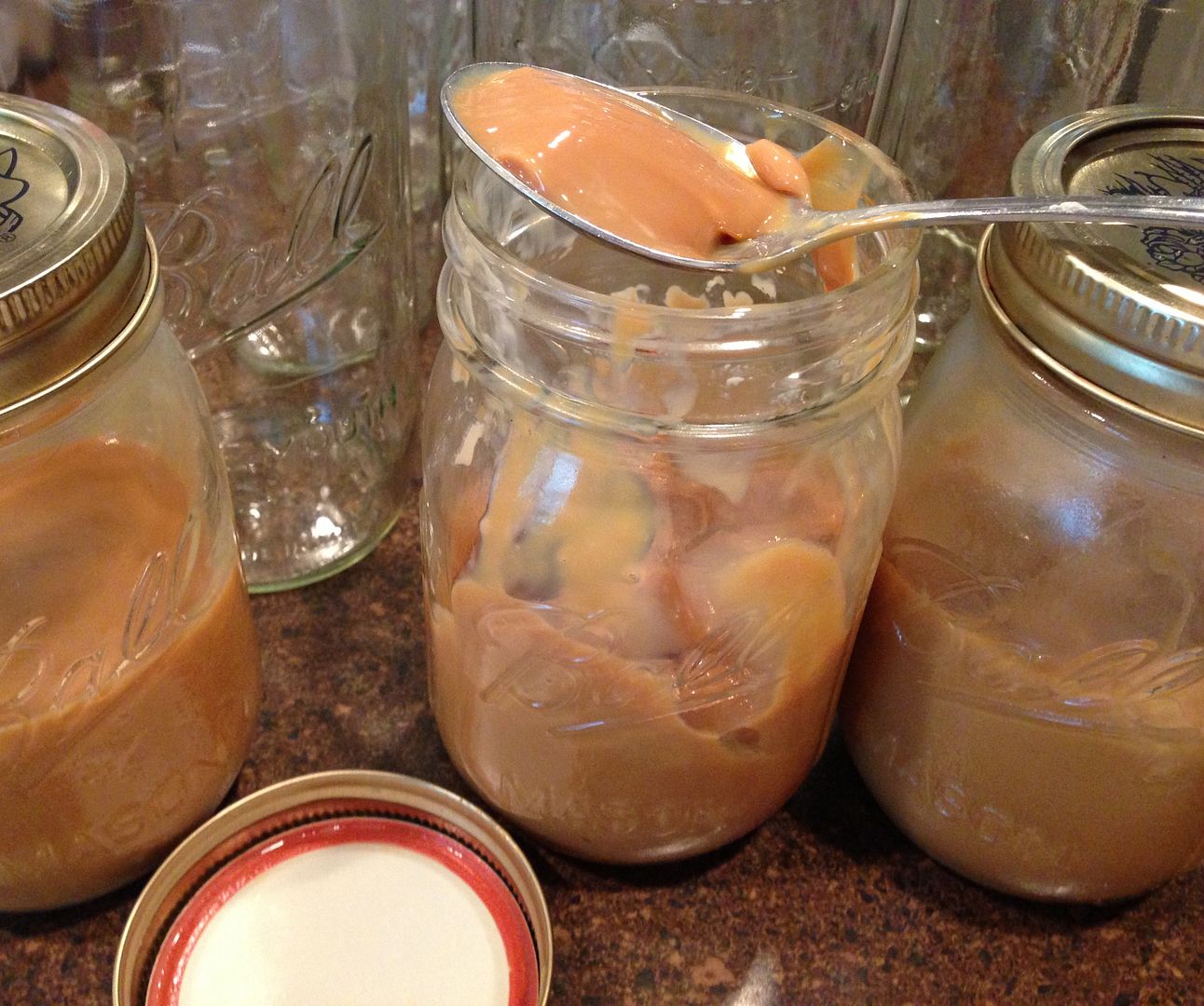 The idea of spending 2 1/2 hours making sure the cans stay covered with water also did not sound like something I wanted to do. I was looking for a type of "fix it and forget it" caramel sauce that I didn't need to worry about. So, I chose to try the crock pot method.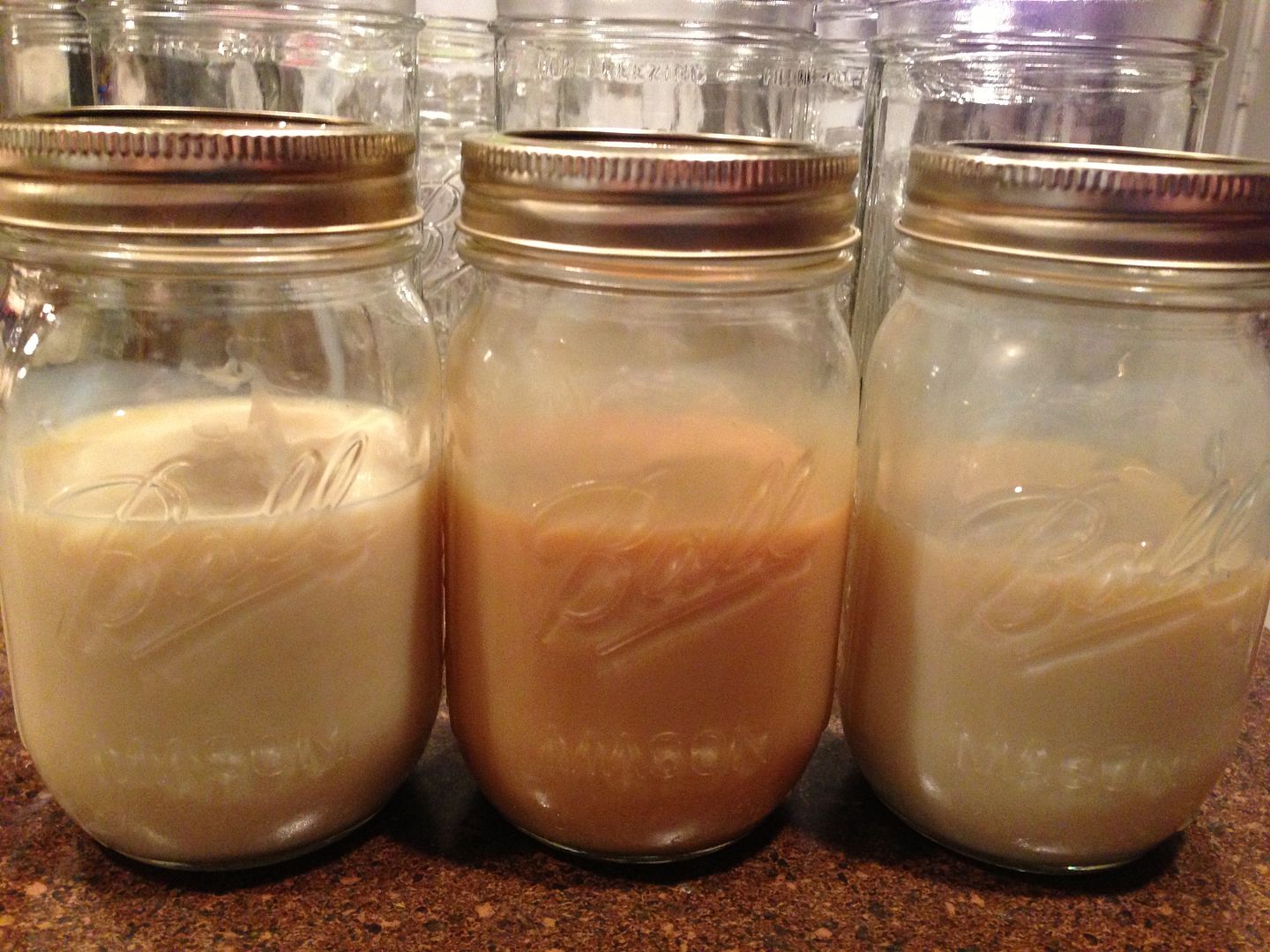 I've read this was successful, but I was picturing cans exploding. Since my mom had just brought over some pint-sized Ball jars for me to use, I decided to empty out the cans of milk into jars. Then seal them up and place them to the crock pot.
In the picture above, the two outside jars are an off brand of sweetened condensed milk. The middle jar is Borden brand, and it came out of the can already looking like it was on it's way to caramel. Maybe the truck carrying it got really hot and started the process? I don't know.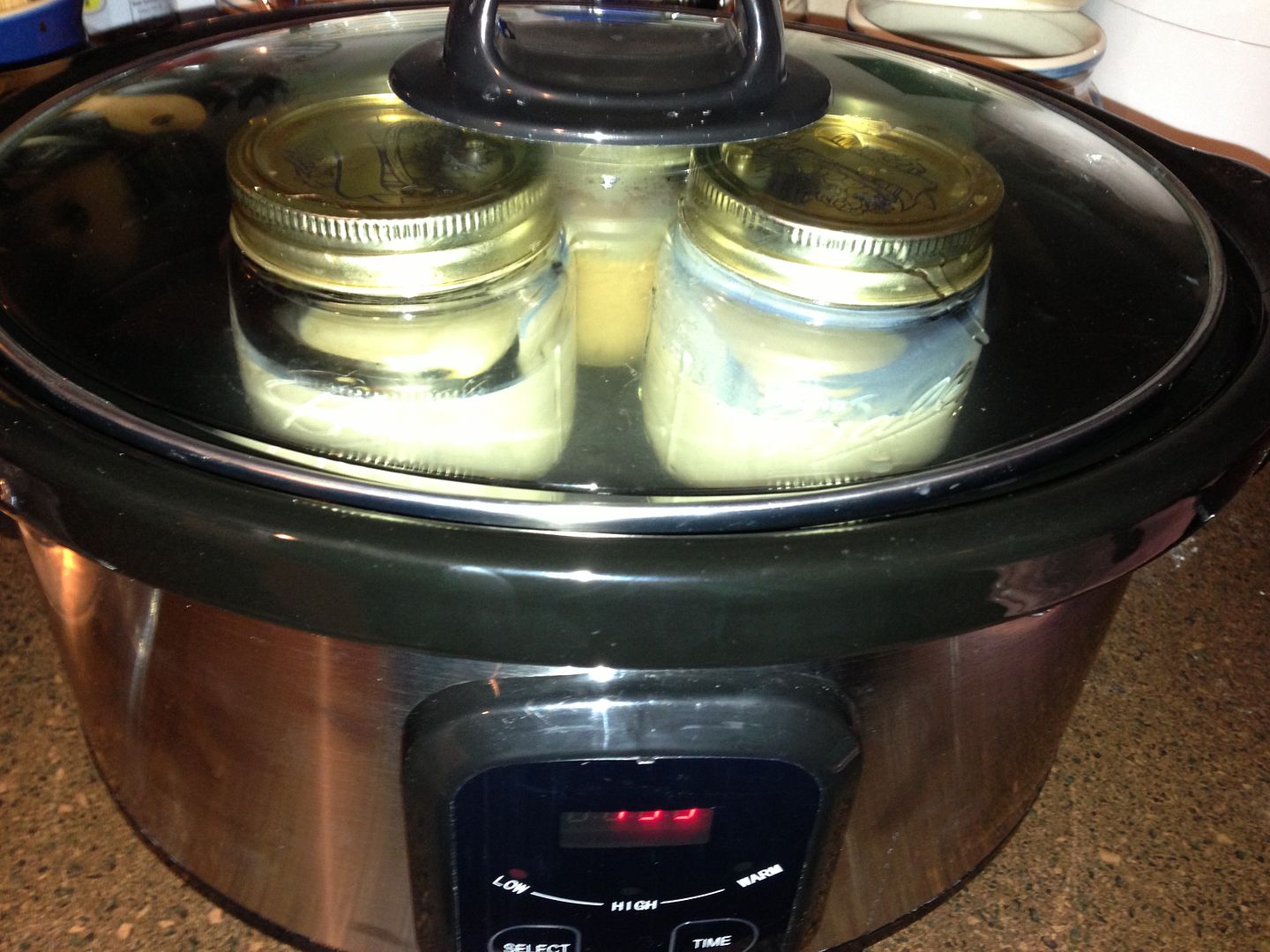 The directions I've read in several different places said to set the crock pot on Low for 8 hours and then, Voila! you have caramel. It did not work that way for me. At 6 hours my sweetened condensed milk still looked white. So, I set the crock pot to High and added an additional hour.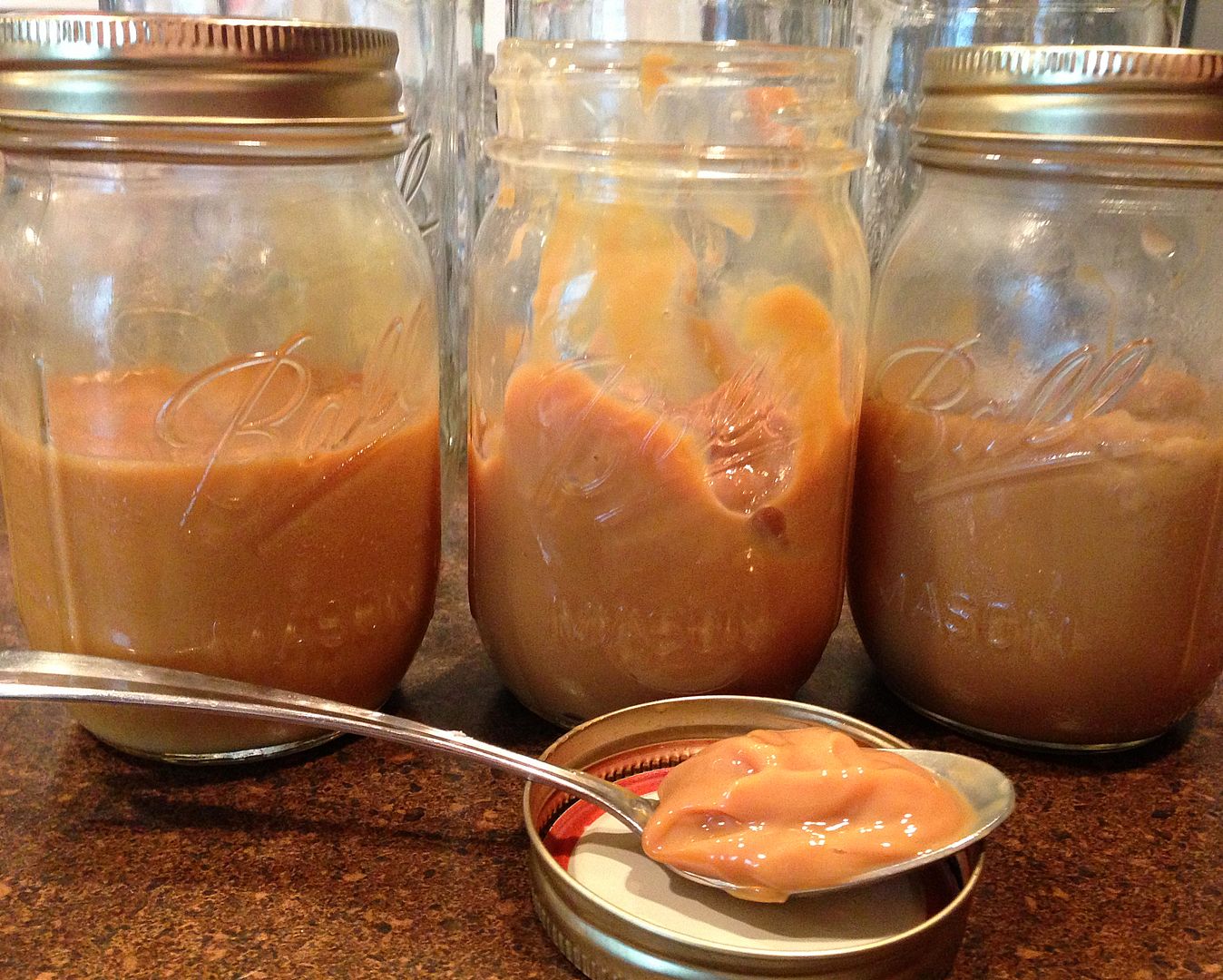 When I checked them at the end of those 3 hours, I had caramel. It was much thicker, though not quite a solid, and it was this pretty brown color.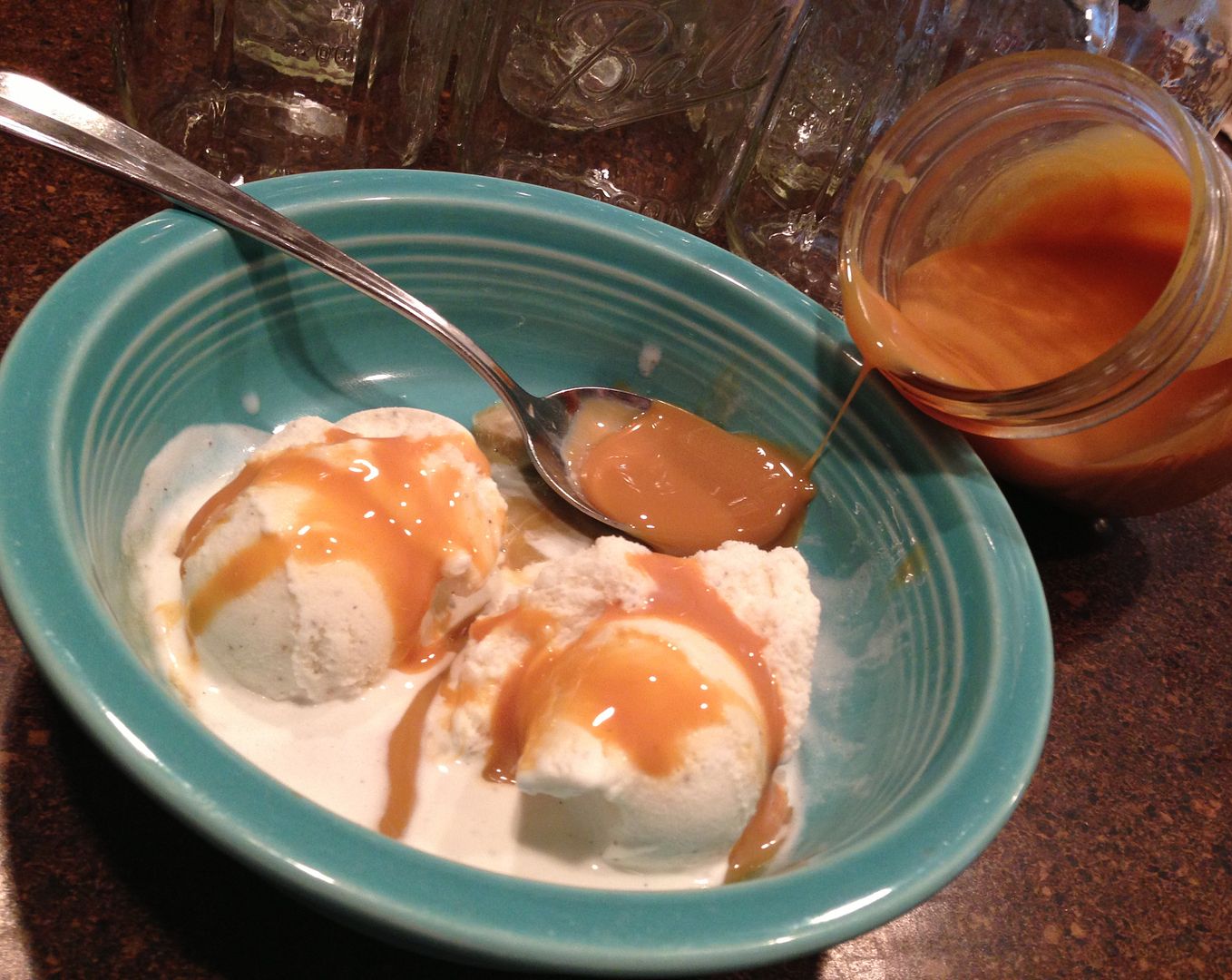 It's really tasty — both right out of the jar and on vanilla bean ice cream. Try it! It's super easy, and you've got "almost" instant caramel. Now I can get to work on my butter cake with caramel frosting. I'm thinking a little caramel surprise inside a butter cupcake might not be such a bad idea either.