This is a sponsored post on behalf of The Blueprint Social and Plaid. All opinions are 100% my own.
Have you heard of Decoden? It's totally fun over-the-top crafting! It's essentially decorating with trinkets in a "more the merrier" way. The designs are 3D collages full of fun stuff using Mod Podge Collage Clay. You can create these collages from just about anything you can think of — from trinkets to buttons to rhinestones, and more! Let your imagination truly go wild with this one!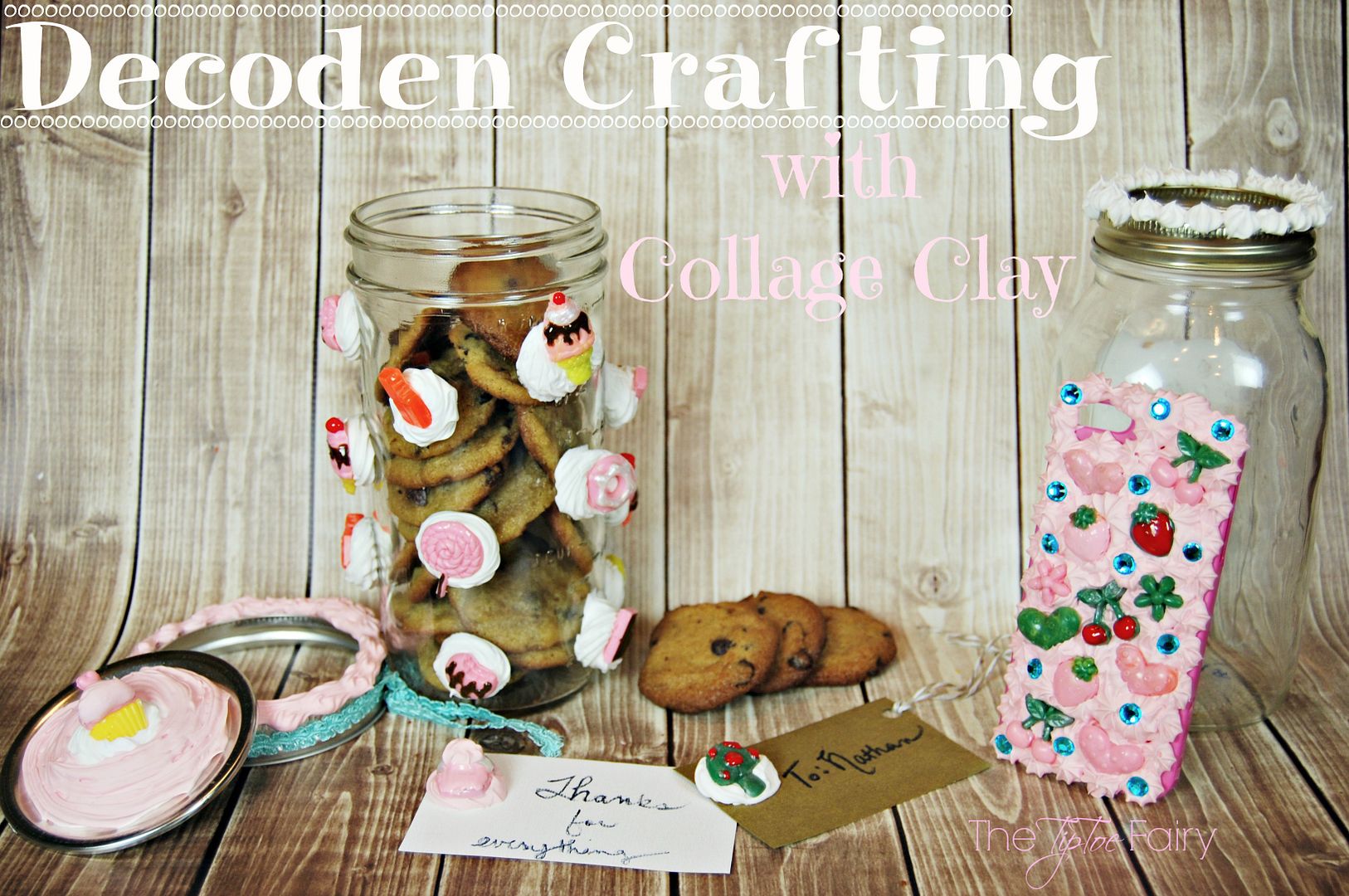 Recently, I got the chance to create my own Decoden collages using Mod Podge products. It was so much fun! I created a Decoden Cookie Jar & Phone Case. I love the Collage Clay. It's like frosting – really! It's this wonderful whipped clay that is perfect for these collages. It comes in two delicious colors — Vanilla White and Strawberry Pink.
There are so many things you can use for Decoden crafting. Check out these projects:
If you have little ones be sure you keep this away from them. Collage Clay is not recommended for children ages 12 and under, and the product is not edible. Small parts are a choking hazard for children.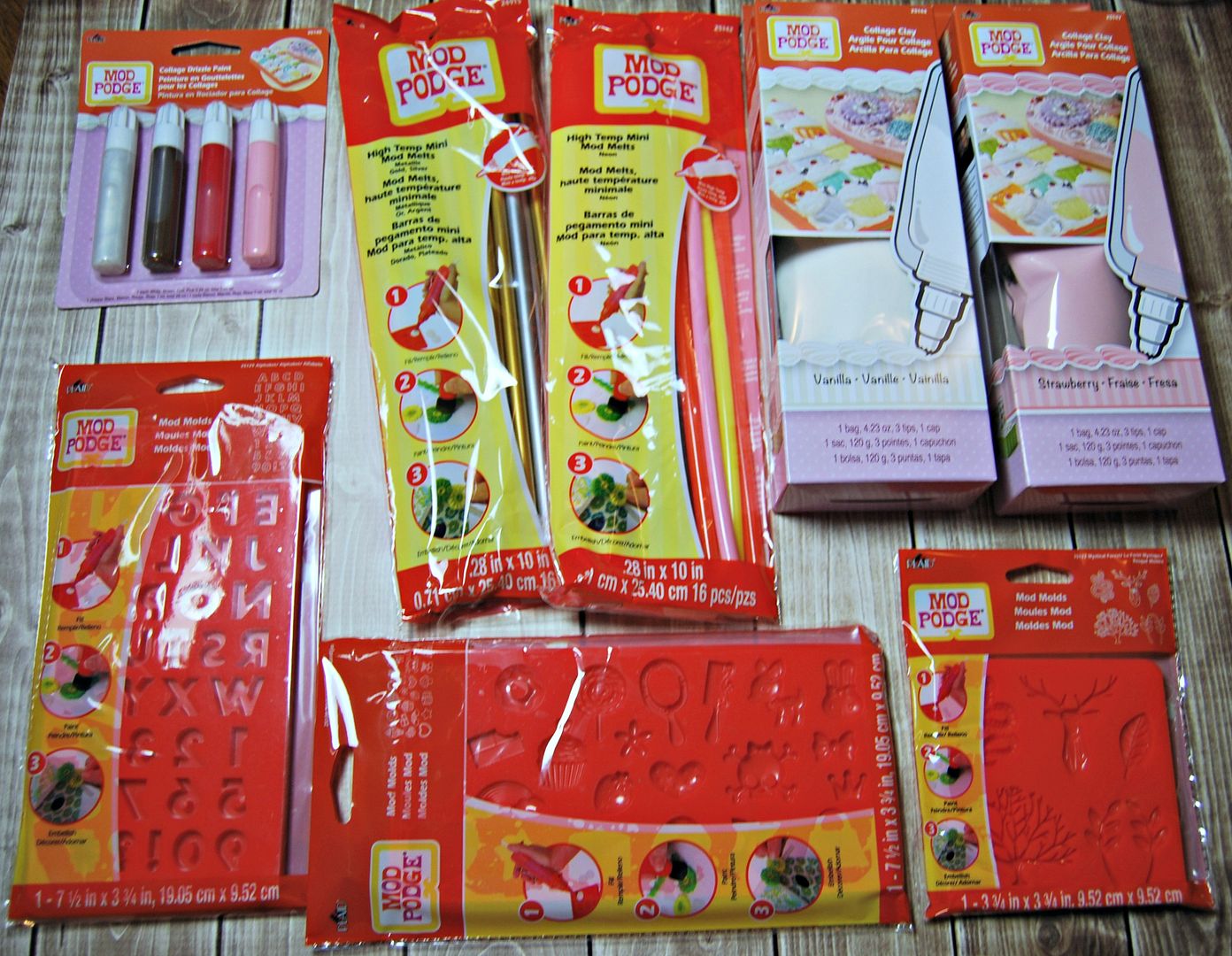 To make all these fun Decoden crafts I used the following supplies. You can find them at Michaels.
Click here to keep up with all the latest Mod Podge products. Use this FAQ for help with Collage Clay and making your own Decoden collage. To see a tutorial video for Collage Clay and Decoden, click here.
Are you ready to craft? Let's get started!
Decoden Mason Cookie Jar – This is an adorable gift for a teacher or friend! Or just to keep on the counter!
In addition to the above supplies, I also used a wide mouth quart-sized mason jar.
Step 1: Using the Mod Melts and Mod Molds, create adorable little "treat" themed trinkets like ice cream, lollipops, cake, cookies, etc. Any excess can be trimmed off after they've been popped from the molds. Then, embellish these treats with the Collage Drizzle Paints.
Step 2: After the paint is dry on the embellishments, then use the Collage Clay and the star tip (one of 3 tips it comes with) to create round swirls all around the jar. Top each swirl with a trinket. Set your jar aside to dry for at least a day.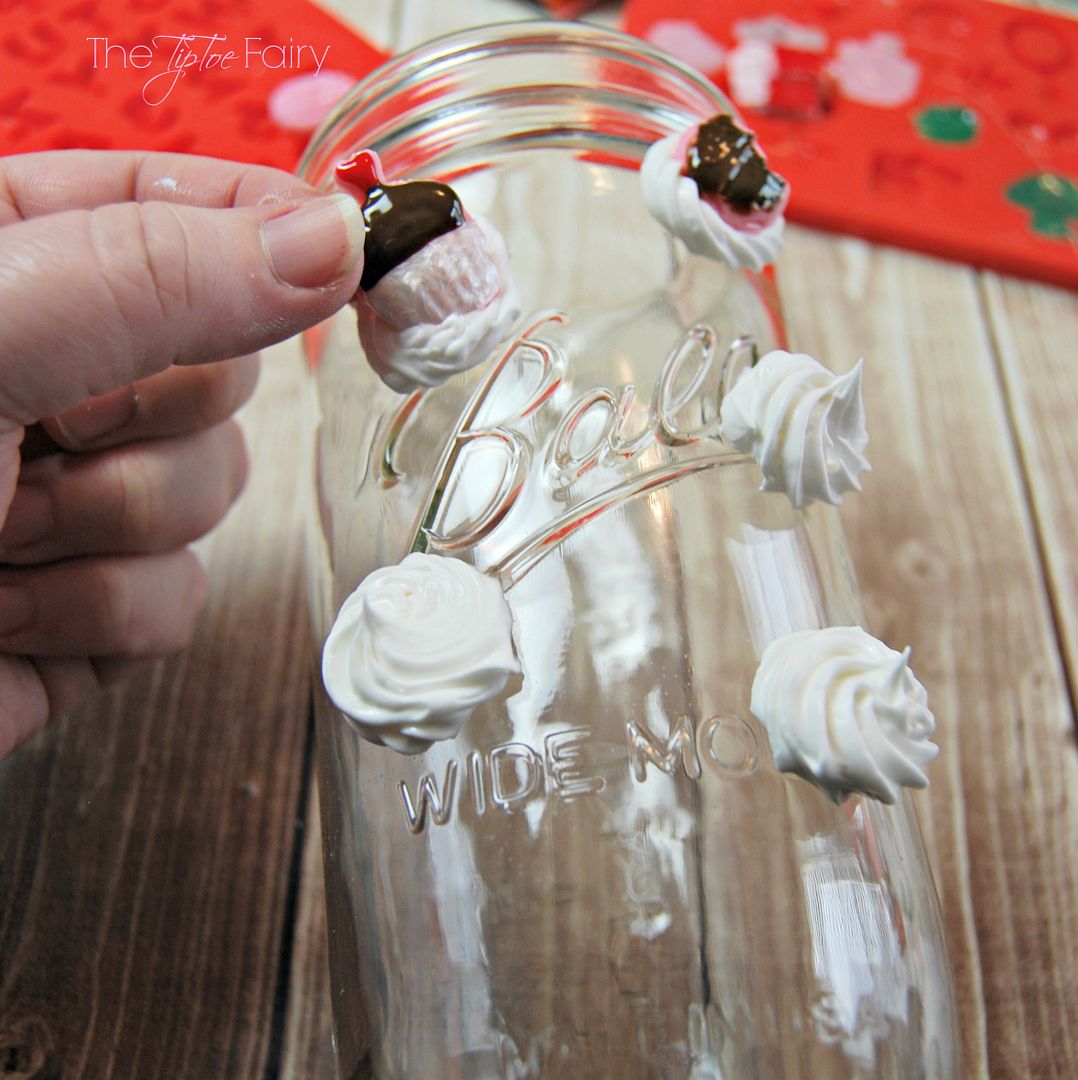 Step 3: Decorate the lid! Take the lid and add a swirl and place at least one trinket in the swirl. Then, go around the rest of the lid with a swirl pattern to fill it completely out. Set aside to dry for at least a day.
Step 4: Decorate the ring of the lid. I love using the star tip to do this with the Collage Clay! Using the star tip, go around the top of the lid. Just squirt a little and pull directly up on each star. Set aside and allow to dry for at least a day.
Step 5: Once everything is dry, bake some delicious cookies and fill your jar!
I could not pass up making a phone case, since I found an old plain pink one laying around.
Decoden Phone Case
In addition to the Mod Podge supplies listed above, i used a plain snap on iPhone 5 case.
Step 1: Using the star tip and Collage Clay in Strawberry Pink, begin adding stars around the edges of the case and working inward.
Step 2: Make trinkets from the Mod Molds and Mod Melts just as before. Paint to embellish them. Next, add them all over the Collage Clay. The more the better. You want this over the top!
Step 3: Now add the bling! I used a package of turquoise rhinestones and just put them wherever I saw a open spot in the Collage Clay.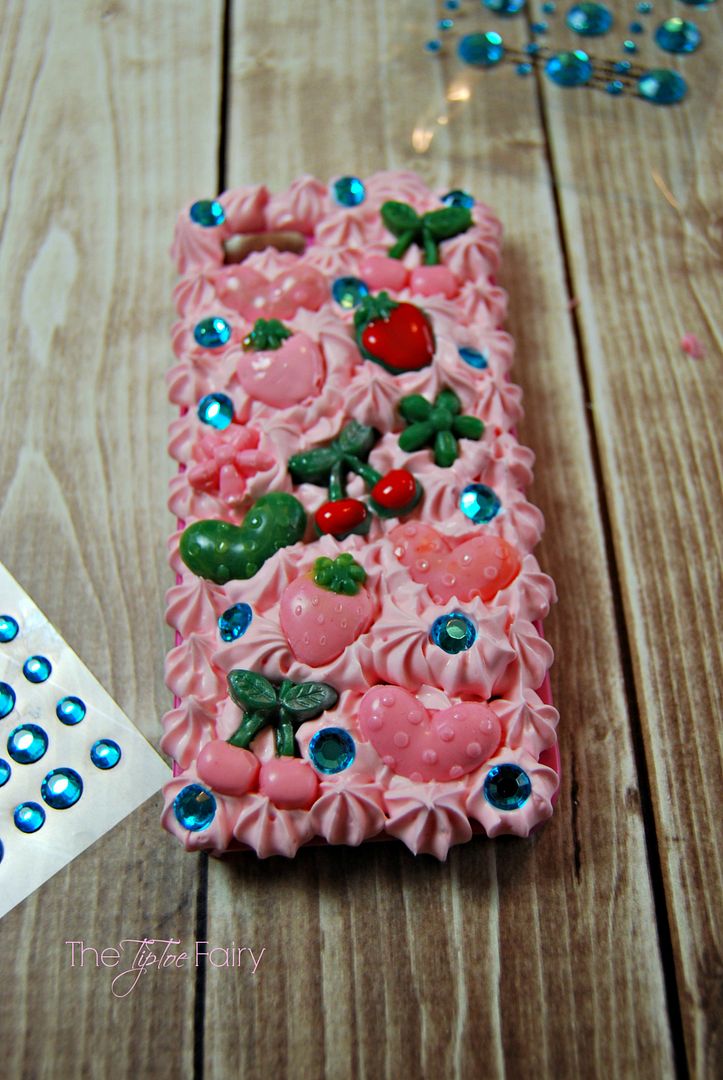 Step 4: Now you're done! Just let it dry for several days before using.
Doesn't it look like such fun? Plaid's giving away a wonderful collection of Mod Podge goodies to make your own Decoden crafts! Enter here!