I'm not posting much this week because I have a horrible case of bronchitis. Being sick not much craftiness is taking place, but I'm still cooking every day. We mommies never get sick days, do we? I thought I'd try to make a concerted effort for the blog this week by sharing something truly wonderful I made this week.
I just made the most amazing 4th of July dessert, and it takes about 15 minutes from start to finish. Blueberry Dumplings! I'm not sure why, but blueberry desserts make me think of the Fourth of July. Well, maybe it's not quite as patriotic as apple pie, because what's more American than apple pie? I think I'm going to research why apple pie is so patriotic. But, it does seem whenever I flip open a women's magazine in the summer, there is always some blueberry something to celebrate Independence Day. Isn't there? And doesn't it usually involve Cool Whip, too?
Nate and I are NPR junkies. We love This American Life and Radiolab, Wait. Wait, Don't tell me, etc. I could probably go on forever. Sometimes I wonder if I'm harming my children by making them listen to talk radio instead of the music stations. I remember my dad always listening to talk radio, which I found fascinating. But, when my friends at school were googly eyed over New Kids on the Block, I had no clue who they were for quite awhile.
Nate was on his way home from work last week with NPR on the radio. He called me and said he had just heard the most delicious recipe and that I had to make it. He found the link on NPR's website and sent it to me. It was this great story about Blueberry Dumplings. On their late afternoon program, All Things Considered, they have a series called Found Recipes, and this recipe was one of them. I remember hearing another one about a man's grandma and her strawberry jello cake.
I found blueberries on sale today and decided tonight was the night to whip this recipe up. I was a bit hesistant. I've never made anything with dumplings in it. Plus, it's not baked but made completely on the stove and "steamed." Not to mention Miss Em was whining because she hates blueberries, and there was no way in heck she was going to even try it. Though, I'm not sure why she doesn't like them as I've never seen her even try to eat a blueberry. Ever. In her whole life.
It was a huge success! Nate had two bowls after dinner, which is saying something since he's not a dessert eater. Mr E had already filled up on Slow Cooker Beef Broccoli, but he wanted to try it, too, even though he wasn't too sure about blueberries either. He said it was delicious. Score for mom! I thought it was delicious, too, but I'm a lover of anything with berries in it. It was reminiscent of fresh hot biscuits with jam. Drizzling cold whipping cream all over it made it absolutely scrumptious. That was the best idea ever!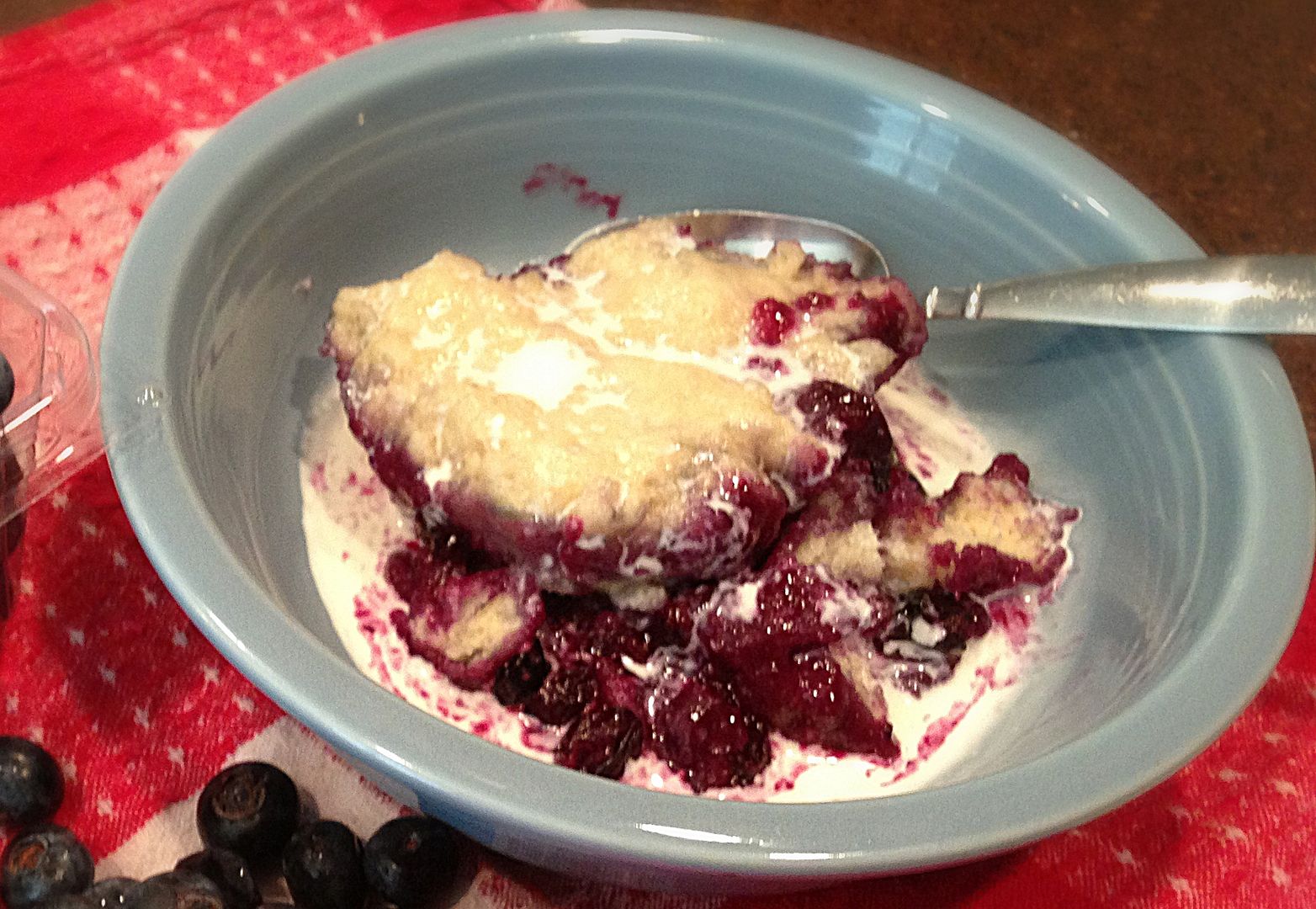 I adapted the recipe a bit. I used butter instead of shortening, and I added a bit more blueberries. The only thing I would recommend is adding even MORE blueberries. The dough made a lot of dumplings, more than the "five" it says on the NPR recipe. I felt it was not an even ratio of blueberries and dumplings. My blueberries cooked down, and I wanted more. My plan for the next round is to double the blueberry part of the recipe and use the same dumpling amount.
Blueberry Dumplings
Servings: About 6
Stewed Blueberries
(I recommend you double this recipe and keep the dumpling recipe the same.)
2 1/2 cups of blueberries
1/2 cup of water
1/4 cup sugar
Dumplings
2 cups flour
1 tsp sugar
2 tsp baking powder
3/4 tsp salt
1/2 cup butter
6-8 tablespoons milk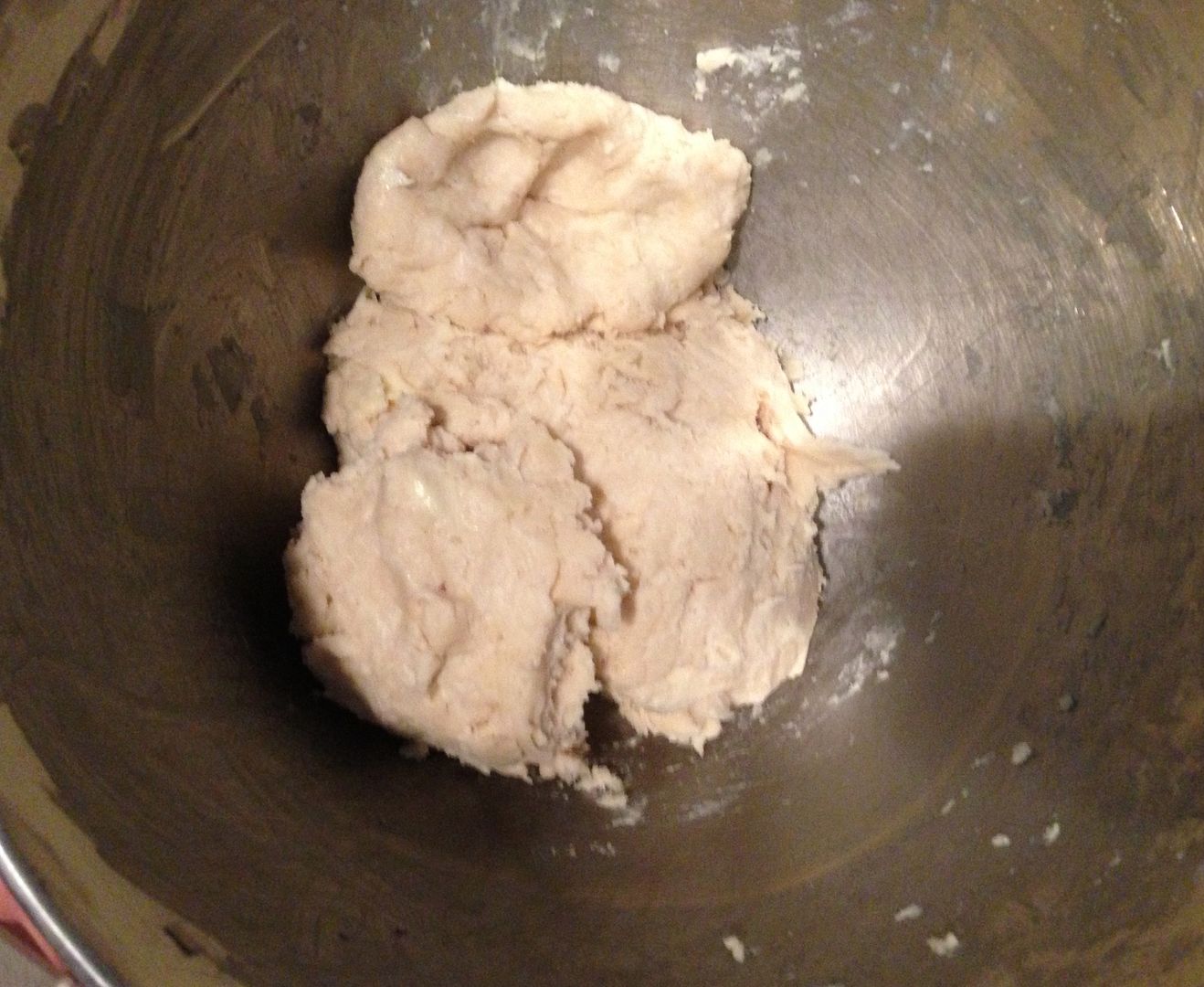 1. First make the dumpling dough. Use a pastry blender with the first five ingredients until they form coarse crumbles. Then slowly add the milk until you have a soft dough consistency.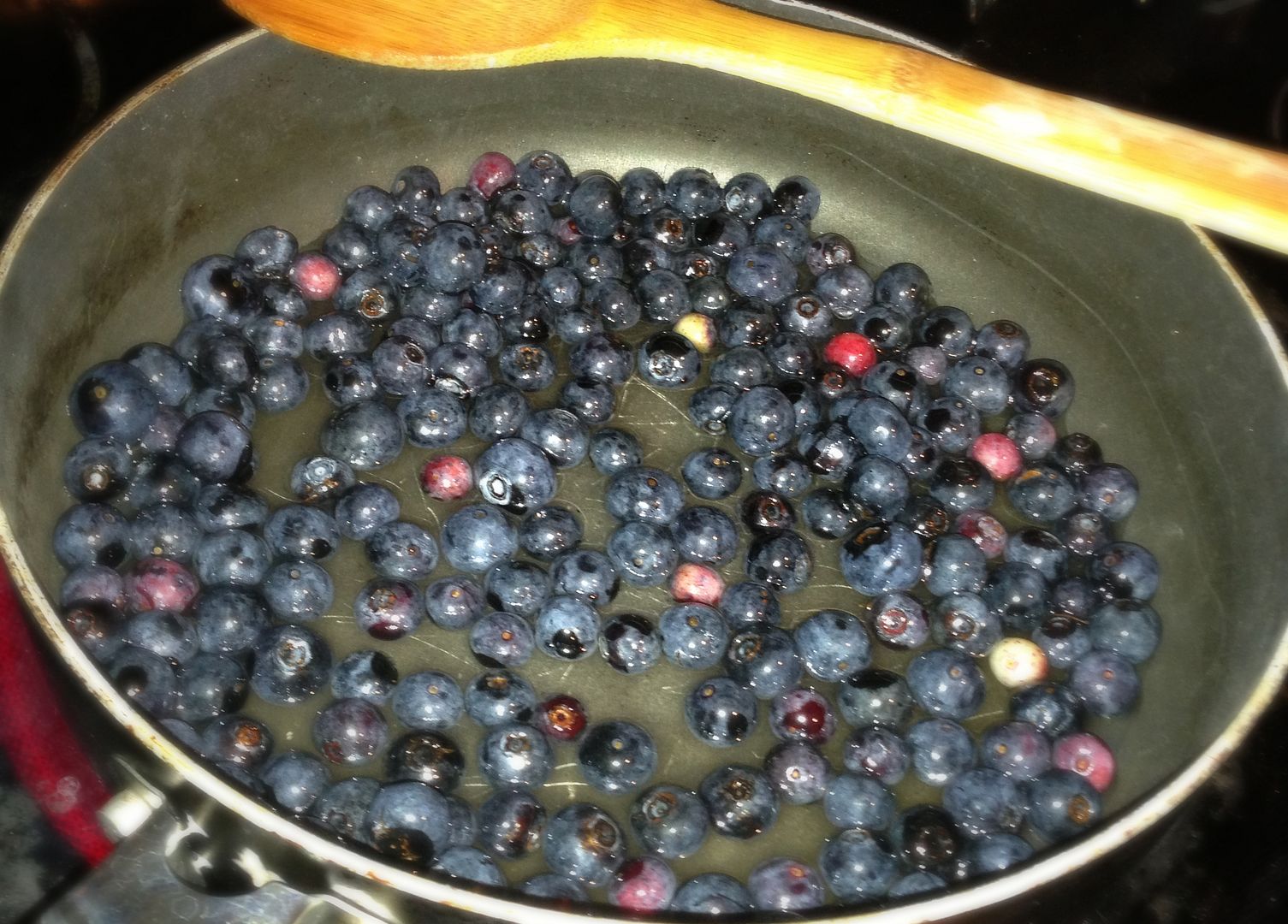 2. In a wide pan (that has a tight-fitting lid), combine blueberries, water, and sugar. Then, bring to a boil and stirring occasionally.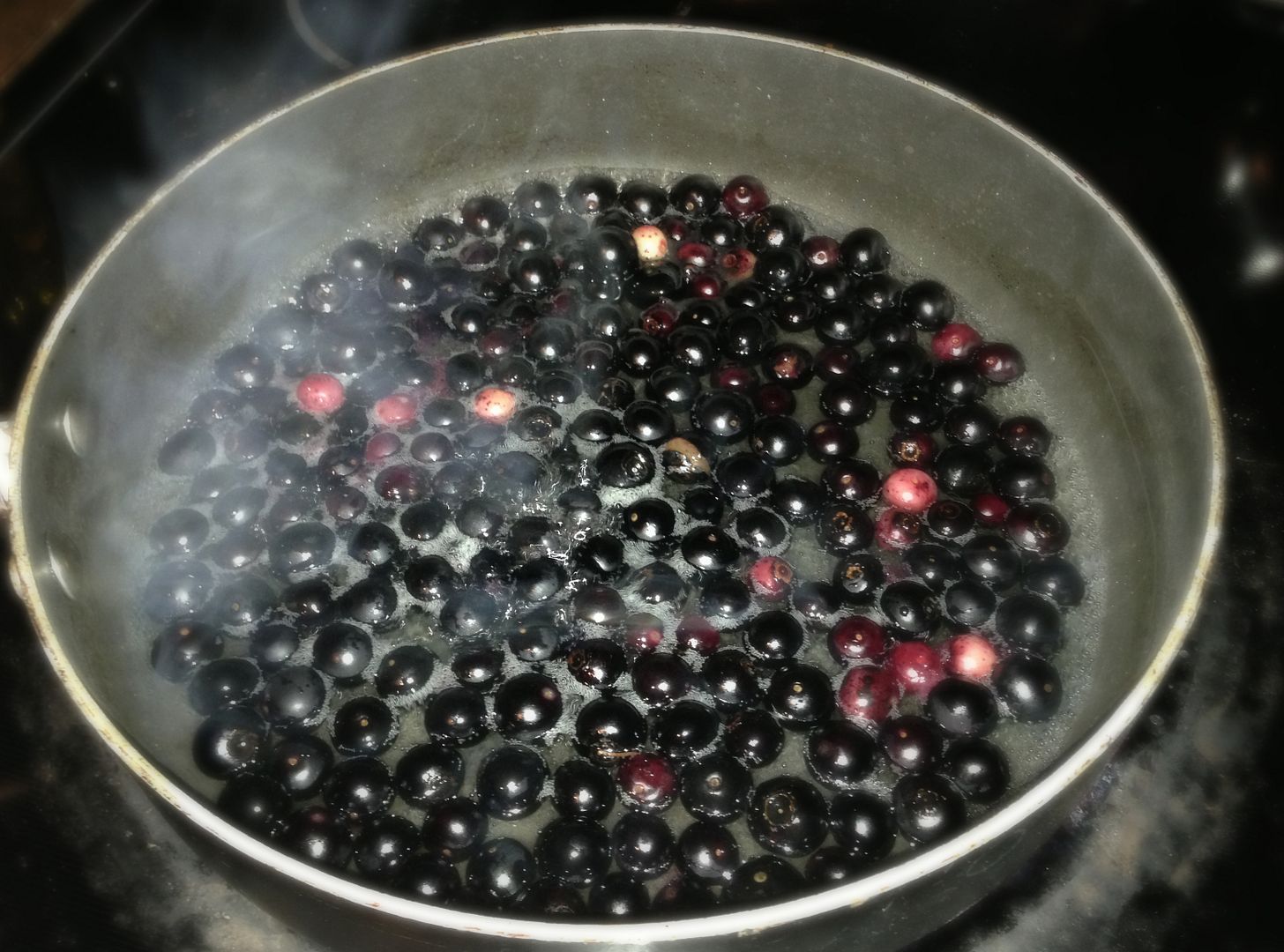 3. When it reaches a boil, the blueberries darken and split. Then, you'll get the dumpling dough.
4. Turn your fire to low, so it can simmer. Take a spoonful of dough and drop it into the pot forming the dumplings. I ended up with about 8. Put a tight lid on your pot and allow it to steam for 12 minutes.
5. Remove from heat. At this point, I drizzled a circle over the dumplings with just a touch of cream. Then, I allowed the pot to sit covered during clean up of dinner, which was about 20 minutes. Next, I served each bowl with a drizzling of cream.
Delish!