This is a sponsored post for Frito-Lay. All opinions are my own.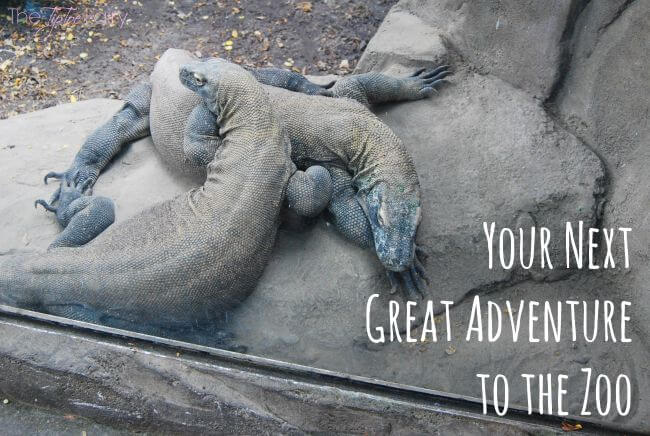 School's out and it's summer time! What kind of adventures will you go on with your family? We went on a great adventure road trip to Galveston on the coast of Texas just a couple weeks ago.
One of our favorite visits was Moody Gardens. It was really amazing. We saw monkeys just out in the open in the rain forest pyramid, and gorgeous birds just flying around us. There were butterflies sipping on flowers you could touch.
Here's a little video of some of our adventure. It was so much fun, and we all felt like we learned so much.
You can gear up for your next great family adventure and visit your local aquarium or zoo with Frito-Lay and the AZA! Right now Frito-Lay's variety packs – the snack line known for fueling fun for the whole family – has teamed up with the AZA for a special offer.
I just learned that Moody Gardens is accredited by the Association of Zoos & Aquariums (AZA).
This summer, when you purchase any of the specially marked Frito-Lay variety packs, you can get a free kid's pass to a participating AZA-accredited zoo or aquarium where your family can get out and experience wildlife.
In addition to the free kid's pass, you can also visit the Frito-Lay Zoo fun and get access to fun digital tools for your next family summer experience. You can use the locator to find participating AZA-accredited zoo and aquarium, and you can download the AZA's "Tails Up" app to learn more about wildlife while on the go this summer!
You can also get into some serious silliness and unleash your fun sides on www.FritoLayZooFun.com through "Wild Like Me." It's a new digital experience that lets animal lovers upload a photo of themselves mimicking their favorite animal's facial expression for a chance to win a trip to Atlantis Paradise Island resort in The Bahamas! Visit http://fritolayzoofun.com/#rules for complete sweepstakes details.
Which animal are you going to mimic for a chance to win the trip? This is definitely my teenager's thing. I'm going to have to convince her. She's pretty good at pretending to be a seal. LOL!
Thank you Frito-Lay for sponsoring this post. All opinions expressed are my own.