Need a quick Halloween cupcake idea? These Eyeball Cupcakes will take you minutes to whip up, and they look so creepy! This post contains affiliate links.
These Halloween cupcakes are gross out fun for kids and adults, and they take no time at all to put together.
What do you need to make these Halloween eyeball cupcakes?
Pick up some store bought cupcakes with white frosting, a package of gummy eyeballs, and some blood glaze (or make your own), and you have some creepy cupcakes perfect for a Halloween party!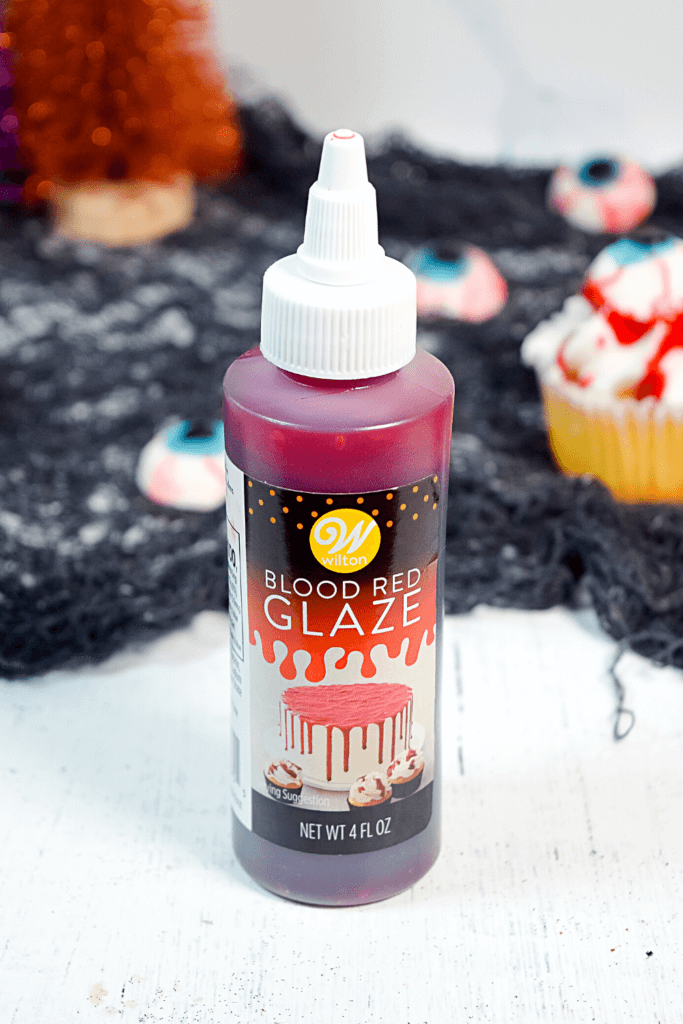 How do you make these Halloween eyeball cupcakes?
These could not be easier! I use the Wilton Blood Glaze, and it seems you can only find this at JoAnn's.
Get cupcakes with white frosting.
Place a gummy eyeball on each cupcake at the middle top of the frosting.
Then, use the blood glaze to trace around the bottom edge of the eyeball. Then, add 5-6 drips going down the frosting all around the eyeball.
Do this to all the cupcakes. That's it! You're done!
How do I make edible blood glaze?
If you can't find the Wilton's blood glaze, you can mix corn syrup with red and blue food coloring, You'll need a couple tablespoons of light corn syrup.
Then, when mixing the food coloring, you'll want 4 drops of red food coloring for 1 drop of blue food coloring. Work slowly with the food coloring until you achieve the desired color.
Transfer it to a squeeze bottle to put it on the cupcakes.
Can I make these eyeball cupcakes ahead of time?
I would recommend not adding the blood glaze until an hour or so before you need them. Keep them refrigerated until just before you need them. The blood glaze could soak into the frosting if it gets too warm and not look so creepy.
More Halloween Treats
Need more Halloween treats? Check out a few of these:
Halloween Party Fun
Need some ideas to get the party started? Check out some of these fun free printables. There's something for everyone:
Yield:

12 cupcakes
Quick & Easy Halloween Eyeball Cupcakes
Ingredients
12 white frosting cupcakes
12 gummy eyeballs
1 bottle of Wilton Blood Glaze
Spooky Halloween eBook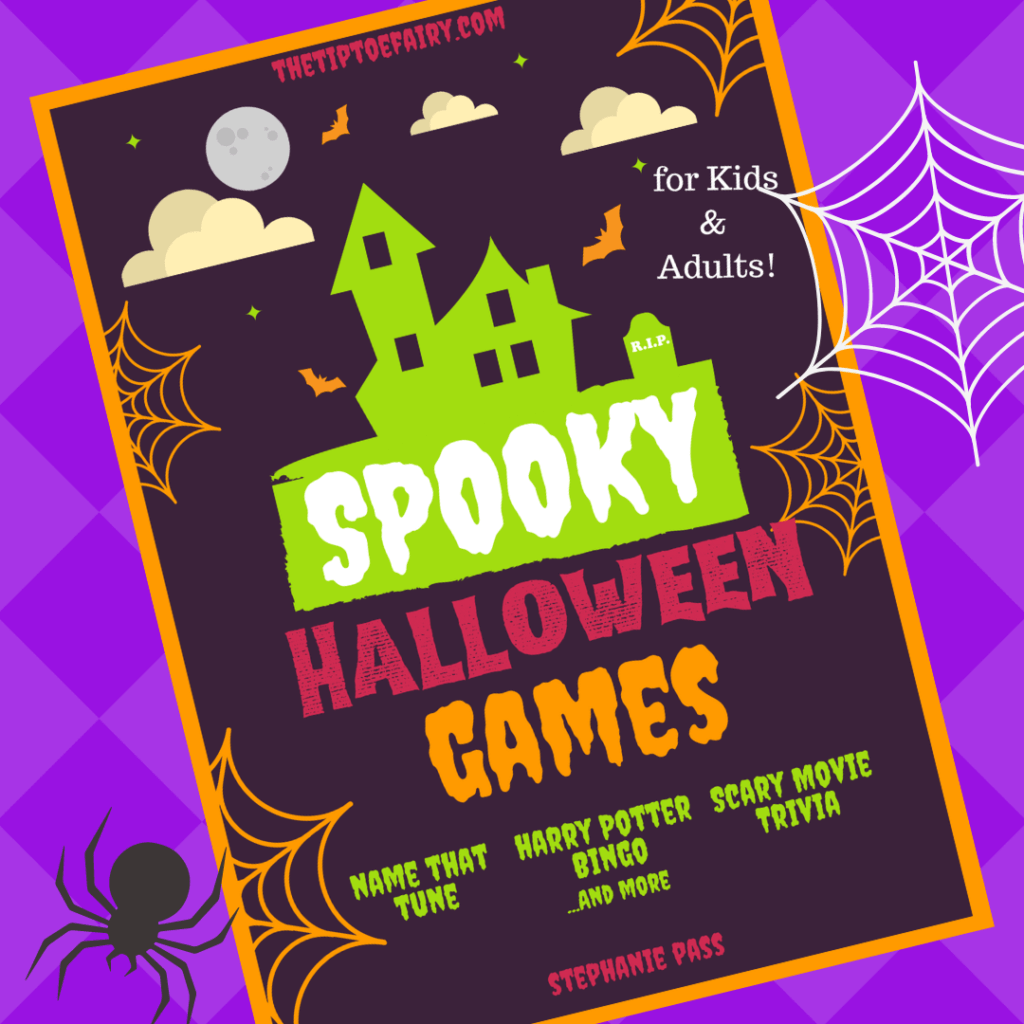 Want all the Halloween games? Instantly download a 45-page Spooky Halloween Game eBook with all the fun games from The TipToe Fairy for just $5! You'll get:
Halloween Scavenger Hunt
Halloween Treasure Hunt
5-pack of printables Halloween games – word search, crossword, maze, and secret messages!
Scary Movie Trivia Games for kids and adults
Halloween Pictionary
10 Harry Potter Movie Bingo Cards
12 Halloween themed Bingo Cards
3 I Spy Games