I'm not much for alcohol, and I've never really found any alcohol that I liked. I have never liked the taste. But, years ago when my husband and I were dating, he turned me on to hard ciders. I really liked them.
I think my favorites are the berry ciders. They are usually sweeter. I also like pear cider and apple cider, but I tend to like sweeter ciders like the berry ones.
Remember our treasure hunt date night? Nate and I went to BJ's Brewhouse. We both love their Berry Burst Cider, and when we go we always get a pitcher of it to share. This time we ate at the bar and the bartender told us about their Double Berry, which is half Berry Burst cider and half of this wonderful raspberry beer, Lindemans Framboise. We got a sample, and I loved it.
Framboise is french for raspberry. I love saying it, lol! Framboise also means a lambic fruit beer, and lambic just means it's a certaint kind of Belgian beer with spontaneous fermentation. Anyway, it's has a lovely taste.
The other day I was wishing we lived closer to BJ's because a Double Berry sounded really good then. Luckily, Nate had stopped at the fancy grocery store near his office the other day and had made one of those "pick your 6 packs" with various ciders and fruit beers for us to try.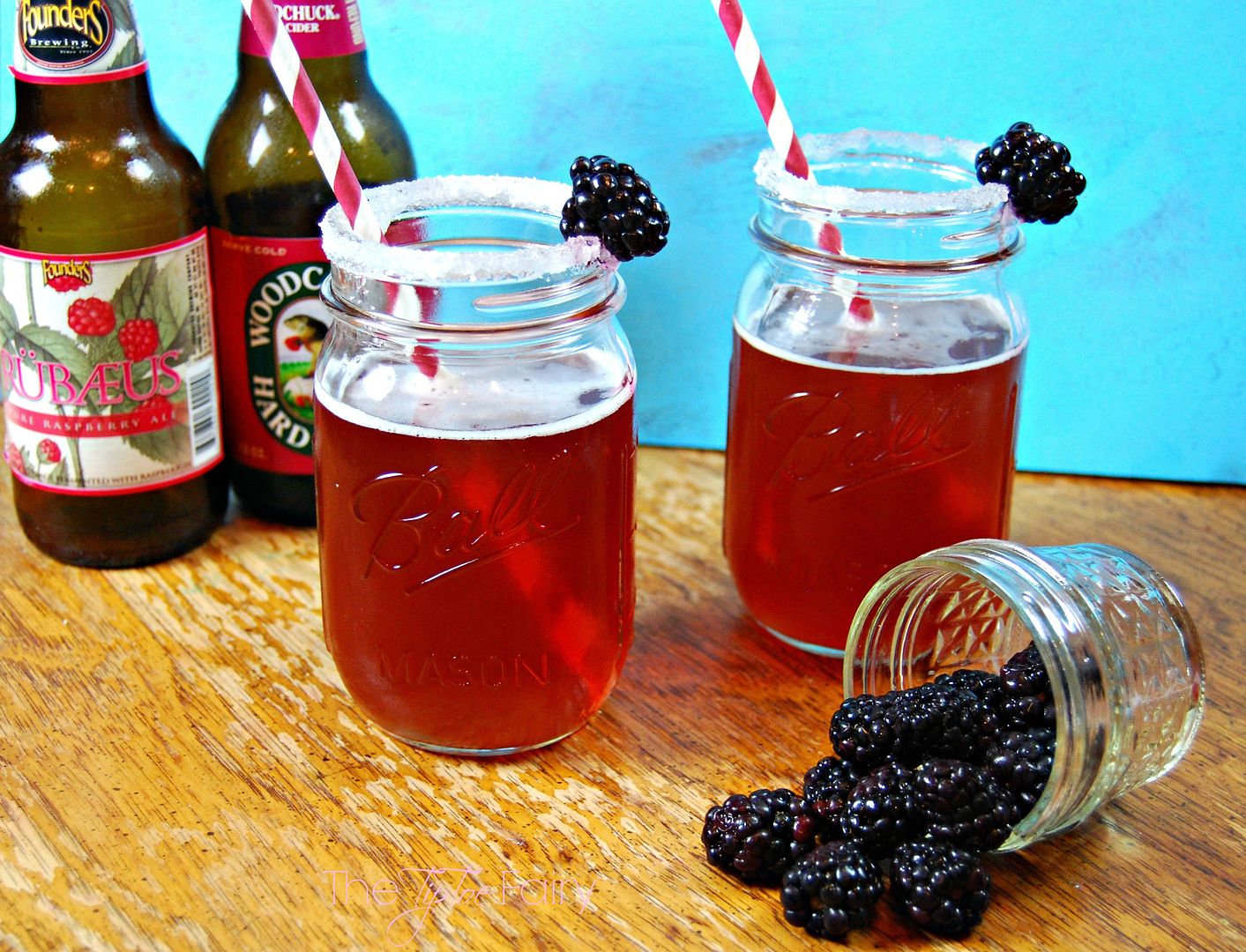 There was a raspberry cider and a raspberry ale in the pack, so I decided to make my own Double Berry Mix. It was very tasty and sweet and reminiscent of the drink I had at BJ's.
I fancied mine up a bit in mason jars with rimmed sugar. It was very yummy! I'll definitely be making it again.
Print
Double Berry Mix
---
1

bottle berry hard cider

1

bottle framboise or berry ale

2

berries for garnish
---
Instructions
Pour half the bottle of cider into one glass.
Pour half the bottle of ale into the glass.
Garnish with a berry.
Do the same for the second glass.
Recipe Card powered by