This post is sponsored by Fruit Shoot. All opinions are 100% my own.
Lunch can get boring for kids, especially with the same stuff day in and day out – sandwich, crackers, fruit, pudding, etc. So every once in awhile, I like to change it up and do something fun for lunch for my kids.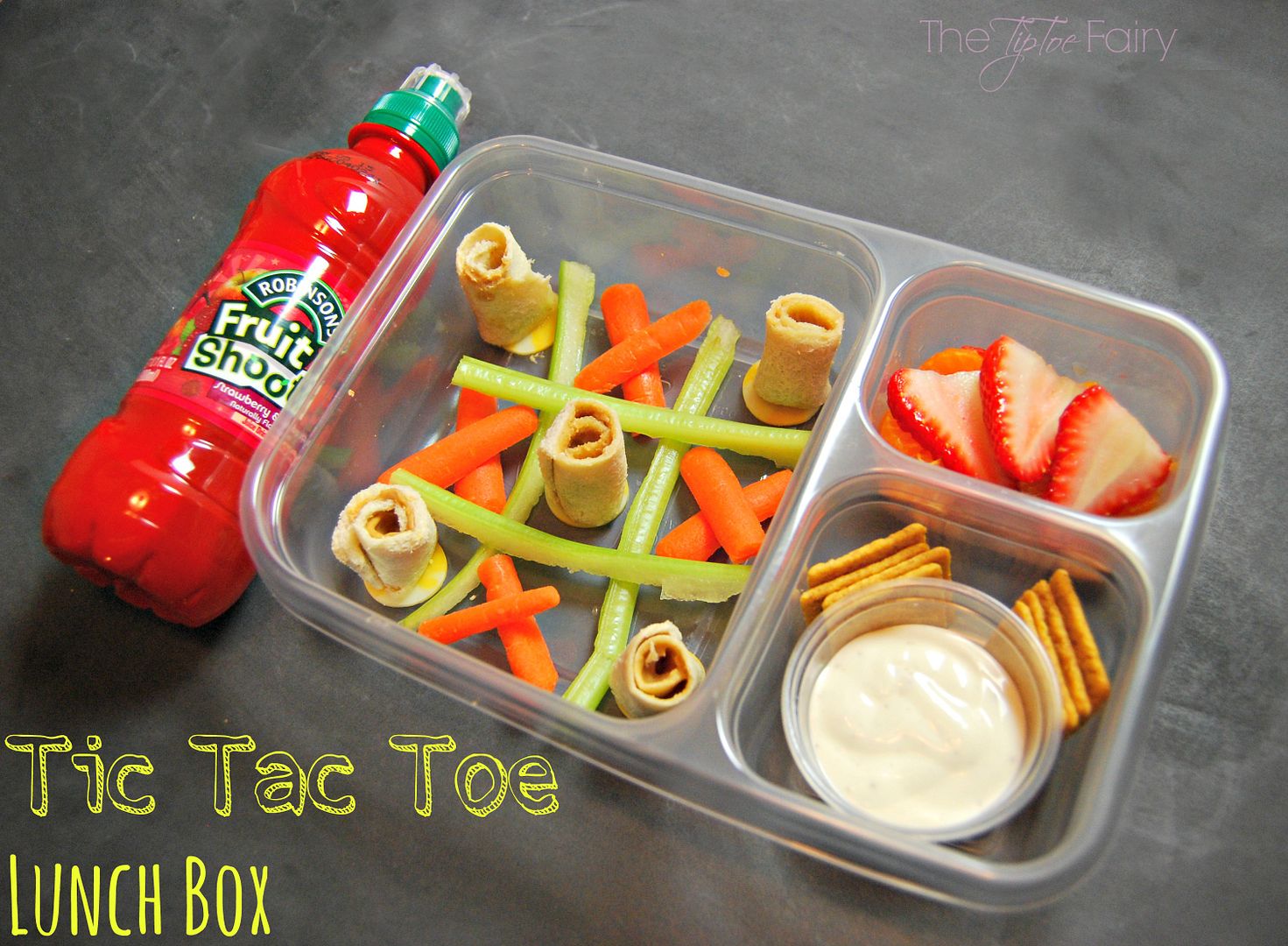 This time around it's Tic Tac Toe for lunch! For this lunch, I flattened bread with a rolling pin and made peanut butter and honey rollups that I cut into smaller pieces for the "O's" and then cut baby carrots in half for the "X's." Then, I cut out small cheese circles and placed the roll ups on a cheese circle. Next, I sliced up celery into smaller strips for the outline of the game.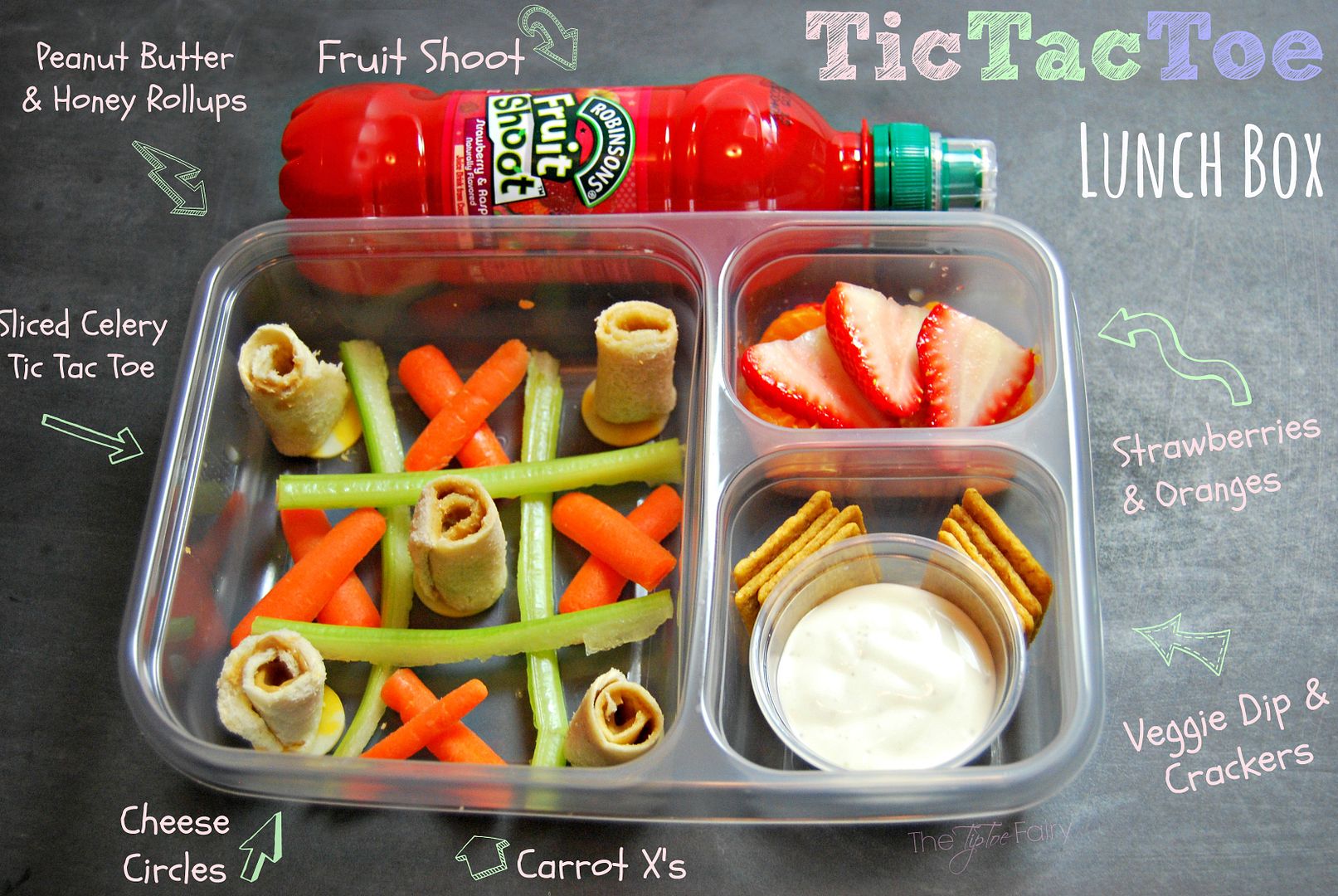 To finish off the lunch, I made a small fruit salad out of mandarin orange and sliced strawberries. Then, I added a dipping cup of ranch dressing for the veggies and some wheat crackers.
My preschooler eats like a bird, so this small-sized lunch is perfect for her. She loved that it was a game, and quickly ate the veggies and sandwich rollups.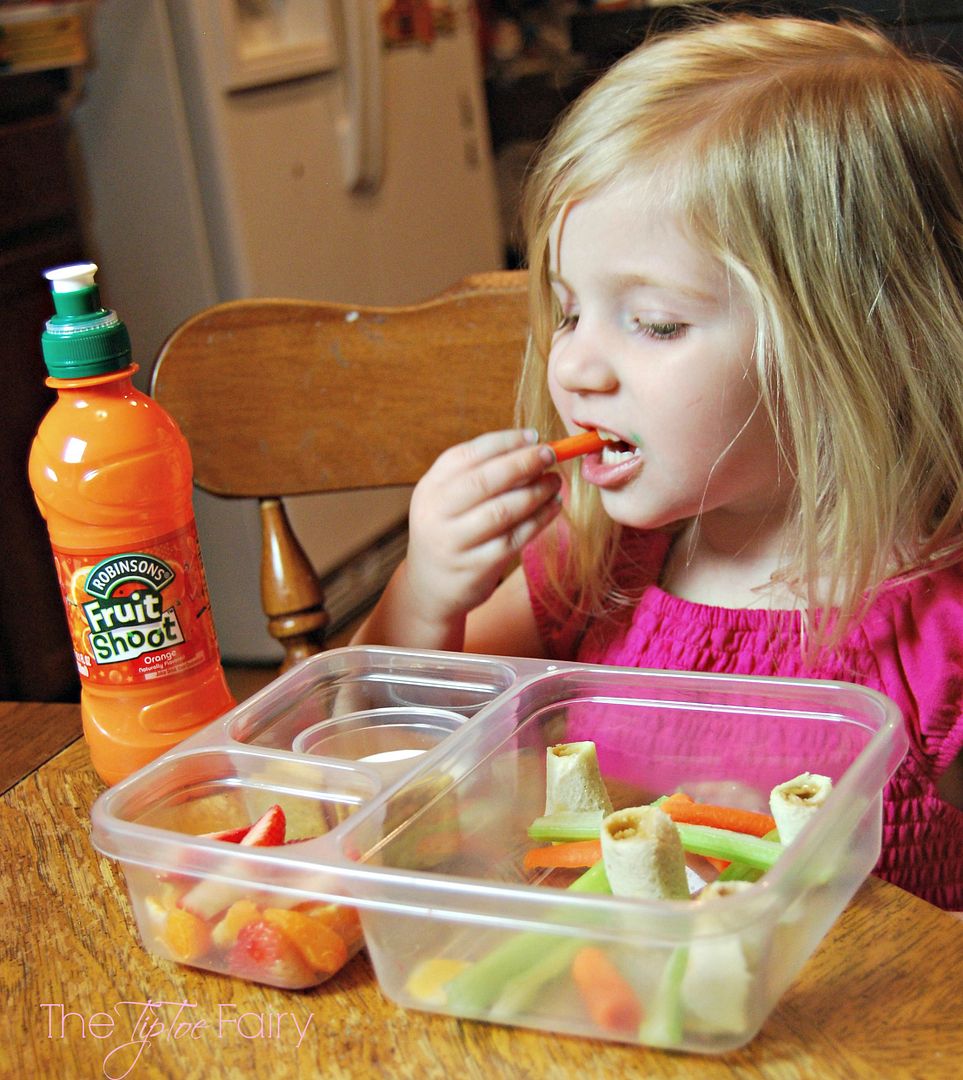 Most days my kids take bottled water in their lunches, but as a fun treat to switch things up, I like to send them with a bottle of Fruit Shoot. It features an innovative no-spill cap (no more juice stains in the car!) making it easy for kids to be independent, especially when they're on the go. It has no high-fructose corn syrup and is made with real fruit juice!
These vibrant fun colored bottles come in tasty flavors of Orange, Apple, Berry Burst, and Strawberry/Raspberry. Molly's current fave is the Strawberry/Raspberry. I like it, too, but right now my favorite is Orange.
Go checkout all the fun stuff at the Fruit Shoot Facebook page. Enter to win a trip a Florida Escape! And, you can find out how to unlock a FREE Angry Birds game. Plus, there's secret codes hidden over there to unlock secret Angry Birds levels!
Wanna try Fruit Shoot? Check out these retailers: Walmart, KMart, Kroger, Lowes Foods, Harris Teeter, Dollar General, Family Dollar, Spartan, Speedway, Meijer Gas, Sheetz, Kangaroo, WilcoHess, Handee Hugo, Family Fare, Giant Eagles, Marc's, Dave's, UDF, Traxx, Redi Mart, J Clarks