Next to Halloween, Thanksgiving is my favorite holiday. These Minecraft Creeper Mini Pumpkin Pies will definitely work for both!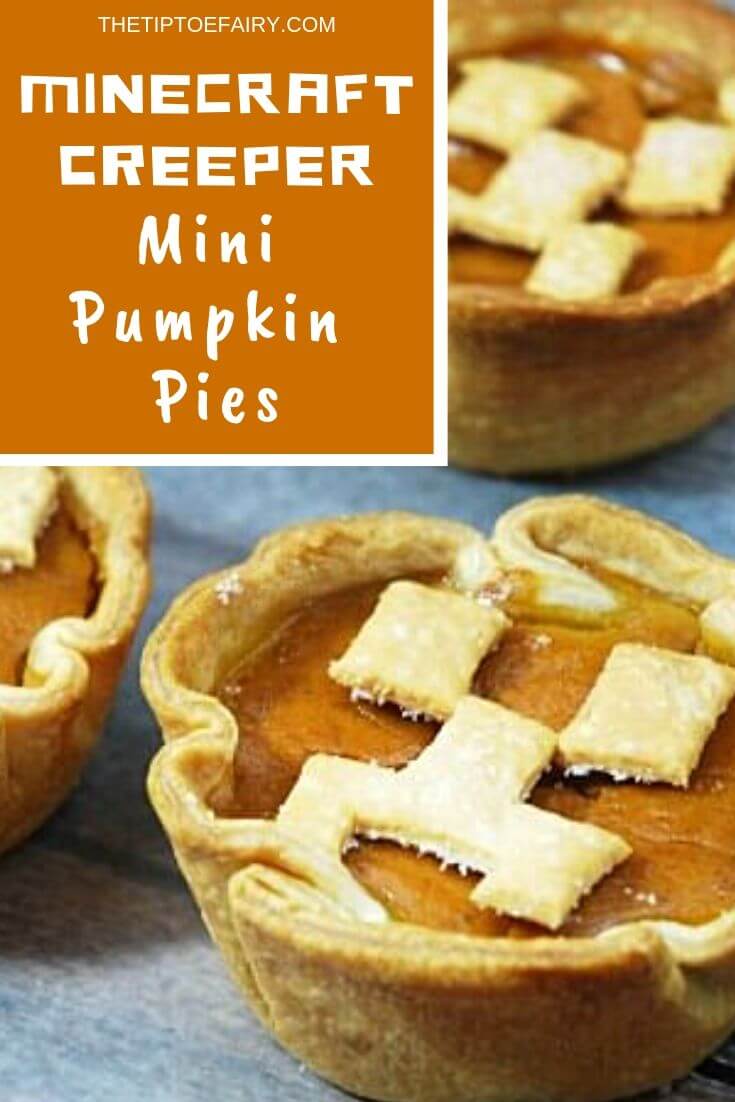 I love to make the dessert, and I love to make it fun. I decided to make my little Minecraft minions a little themed treat to take along to Thanksgiving at grandma's house. They are just gonna love these Mincraft Creeper Mini Pumpkin Pies.
Usually we head to grandma's house and almost immediately have our big Thanksgiving meal for lunch. Then, grandpa watches football and the rest of us either have a marathon of board games or video games.
How do you make Minecraft Creeper Mini Pumpkin Pies?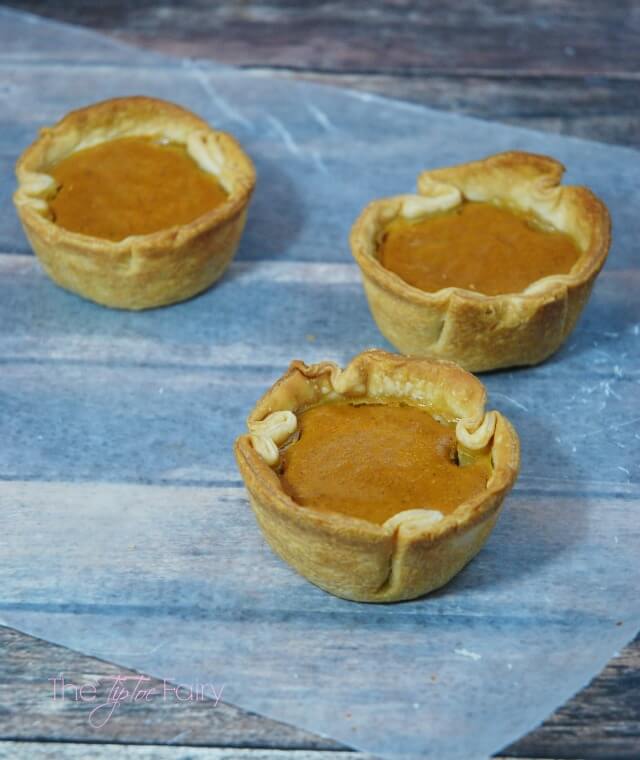 These are very easy to make. I used a jumbo muffin pan and a 6-inch circular cookie cutter to make the pie shells from refrigerated pie crust. Then, I made my usual pumpkin pie recipe, which is either the Libby's Pumpkin Pie recipe on the back of the can OR my delicious dulce de leche pumpkin pie. For this recipe, I adapted the Libby recipe for these mini pies.
While the pies are baking, use the leftover pie crust and cut out little Minecraft Creeper faces with a knife. It's pretty simple since you're basically just cutting straight lines.
While the pies were cooling, bake the little creeper faces for about 10 minutes. Once cooled, place them on the pies, and we now have Creeper Pumpkin Pies!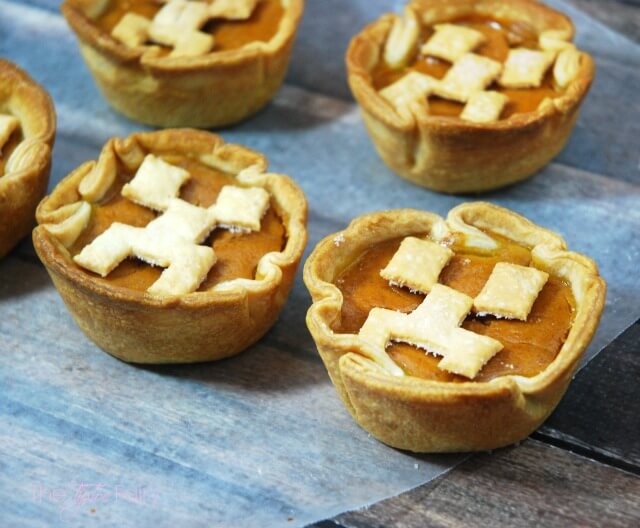 More Halloween Treats
More Thanksgiving Desserts
Yield:

12
Minecraft Creeper Pumpkin Pie
Make your Halloween or Thanksgiving awesome with Minecraft Creeper Pumpkin Pies
Ingredients
15 oz can of pumpkin
3/4 cup sugar
2 teaspoons pumpkin pie spice
1/2 teaspoon salt
2 eggs
12 oz can evaporated milk
4 refrigerated pie crusts
Instructions
Preheat the oven to 425 degrees.
Spray a jumbo muffin tin with nonstick spray.
Lay out the refrigerated pie crusts and cut 3 circles out of each one. Set the leftover crust aside gently.
Place each pie crust into a muffin tin.
Combine sugar, pumpkin pie spice, and salt in a separate bowl.
Beat the eggs and then add the pumpkin and mix on medium speed.
Slowly add the sugar mixture until well combined.
Next, slowly add the evaporated milk until well combined.
Fill each pie about 2/3 full of pumpkin pie batter.
Bake for 10 minutes at 425 degrees.
Then, turn the temperature down to 350 degrees and bake for an additional 25-30 minutes.
While the pie is baking, cut out the Creeper faces, sprinkle with sugar, and place on a baking sheet with parchment paper.
To check if pies are done, insert a knife that will come out clean when the pie is cooked.
Remove from oven and allow to cool.
While the pies are cooling, bake the Creeper faces for about 10 minutes until they are golden brown.
Allow the faces to cool for a couple minutes before gently placing them on the top of each pumpkin pie.