I just love going to Dollar Tree for so much, including all their seasonal craft supplies, especially for Halloween. I was able to make this Beware of Monster Wreath completely from Halloween stuff from Dollar Tree. This is a sponsored post.
The Dollar Tree is one place I love to stock up on so much stuff from toothbrushes to fun crafts for me and the kids to do together.
Beware of Monster Wreath
Supplies
2 Skeleton hands
hot glue gun
Take one creepy cloth and set aside to be the hanger.
Completely open the other creepy cloths. Take one at a time, gather it and wrap it around the wire wreath. Do this for all 3 cloths. Tuck the ends of the creepy cloths and hot glue in place, except the very last one.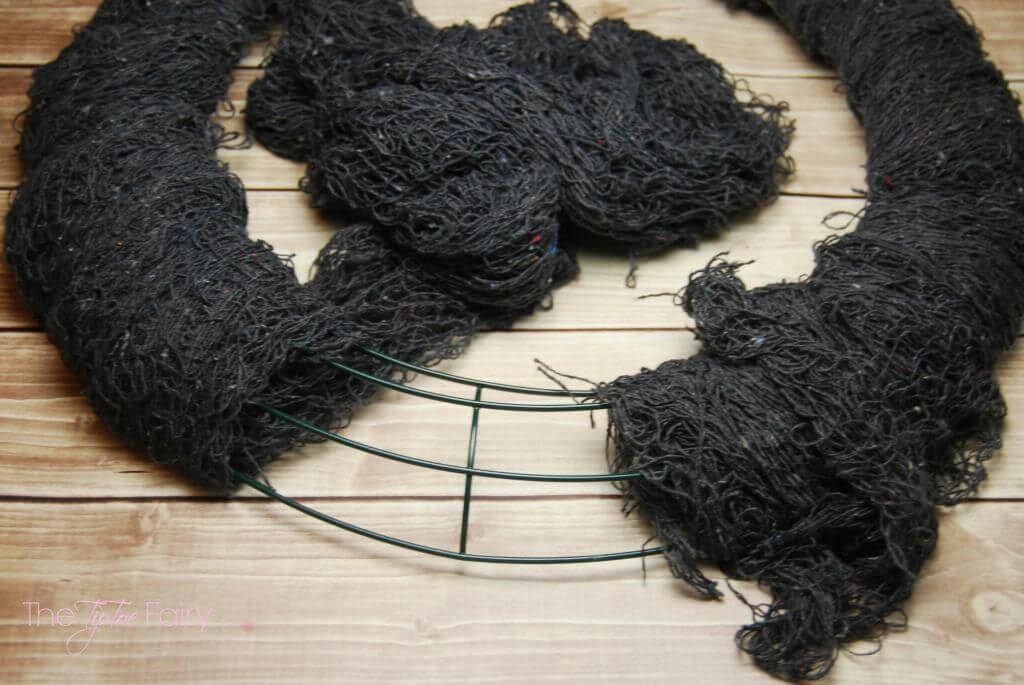 Next, leave about a foot of leftover creepy cloth out to take down behind the middle of the wreath.
Cut about an 18 inch length from the one creepy cloth you set aside. Wrap it once around the top of the wreath and knot it with a bit hanging down. This will be what you hang it from.
Now to the skeleton hands. I placed one on the top and one on the bottom. With the hot glue gun, I tucked the end of each hand into some of the creepy cloth.
Then, wrap the "Beware" tape around middle of the wreath twice. Secure the ends with hot glue or tape.
Add any extra embellishments you'd like such as spiders, bugs, or maybe some eyeballs, and more!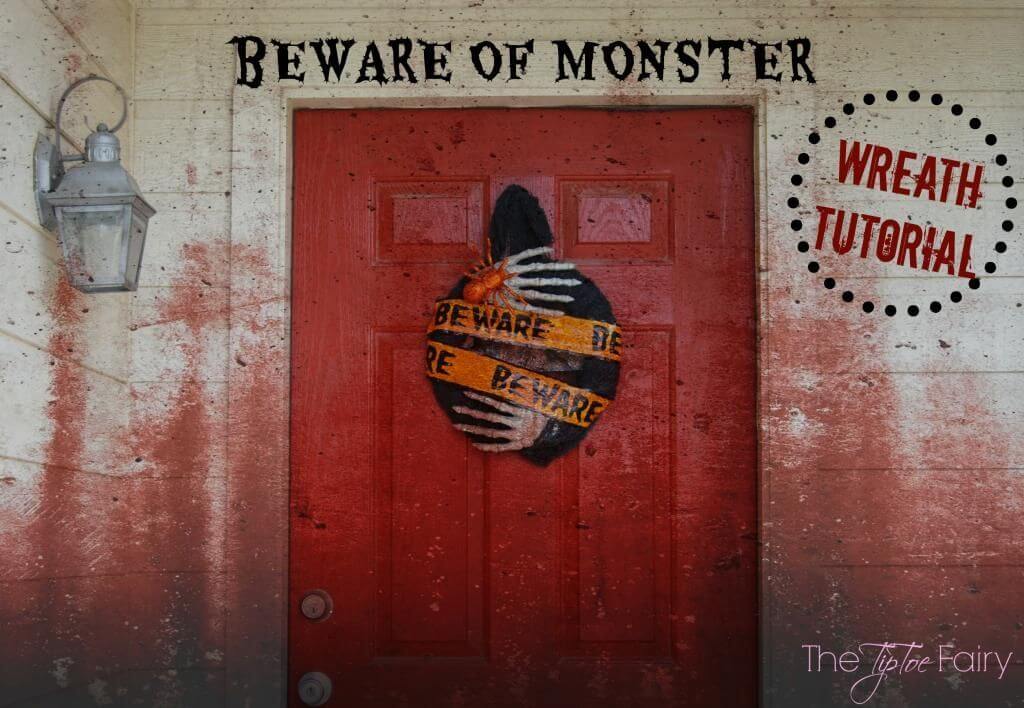 And you're done!
More Halloween Wreath Tutorials?
Looking for more wreath tutorials? I love to make wreaths, so I've got a lot. Here's a few I think you might enjoy:
More Dollar Store Tutorials?
Dollar stores are some of my favorite places to stock up on craft supplies. Here's a few dollar store tutorials I think you might like: