I participated in an Ambassador Program on behalf of Mom Central for the National Pasta Association. I received pasta samples and a stipend to facilitate the creation of pasta recipes as well as a promotional item to thank me for my participation.
Did you know October is National Pasta Month? I had no idea until I started researching new pasta dishes over on Pasta Fits. Pasta Fits is a nutrition and culinary education and resource initiative sponsored by the National Pasta Association. There you can find recipes, nutrition information, contests and promotions, as well as general cooking tips and pasta facts. It's where I found this new recipe to try!
I swear when my family asks what's for dinner and I say "spaghetti" or "pasta," they usually roll their eyes and sigh. It's not like I serve it every day, but I guess it's gotten a bit boring lately for them. So, I have been on a mission to spice it up and blow their minds!
Well, I think I finally did it! I found this delicious recipe for Tomato Rosemary Linguine with Meatballs & Mozzarella that was completely different than our usual pasta dishes, and they absolutely loved it. Best of all, it's made totally in one single pot in less than 30 minutes. It's perfect for those weeknights when we're all so busy, and it great for an easy clean up!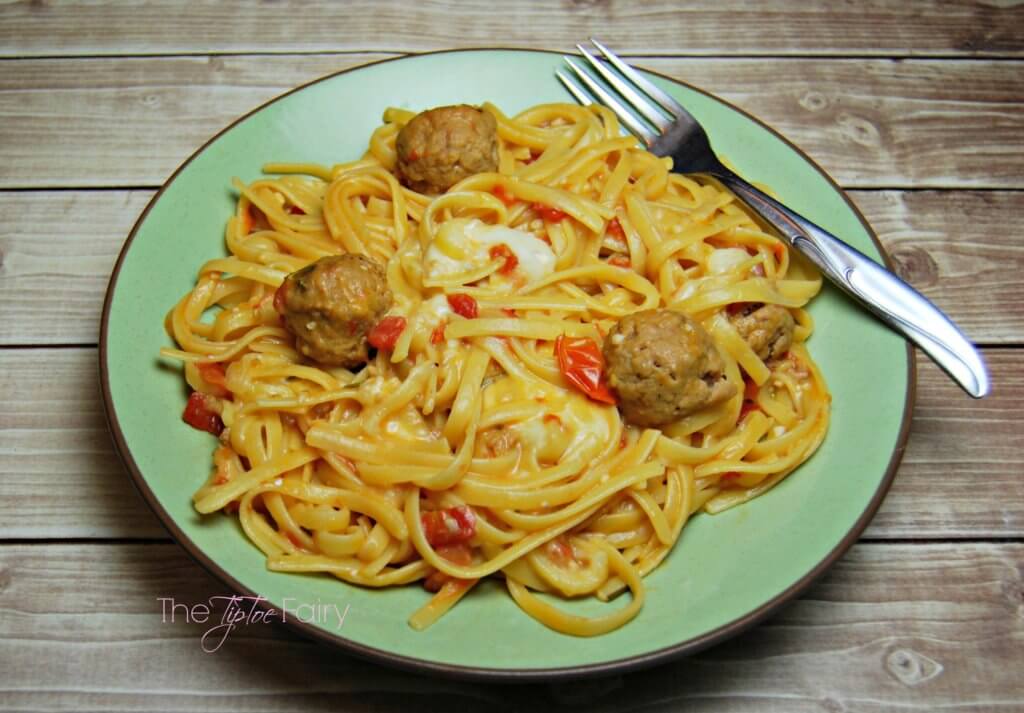 I don't like my pasta drowning in sauce, and if you're like that, this is a meal you'll probably enjoy. The fresh ingredients like cherry tomatoes and fresh rosemary are what drew me in to make this. Instead of water, it calls for chicken broth, then it's layered with diced tomatoes with those freshly halved cherry tomatoes, onions, garlic, and chopped rosemary. I love how the cherry tomatoes pop while it's simmering and then melt into the sauce with the herbs and veggies.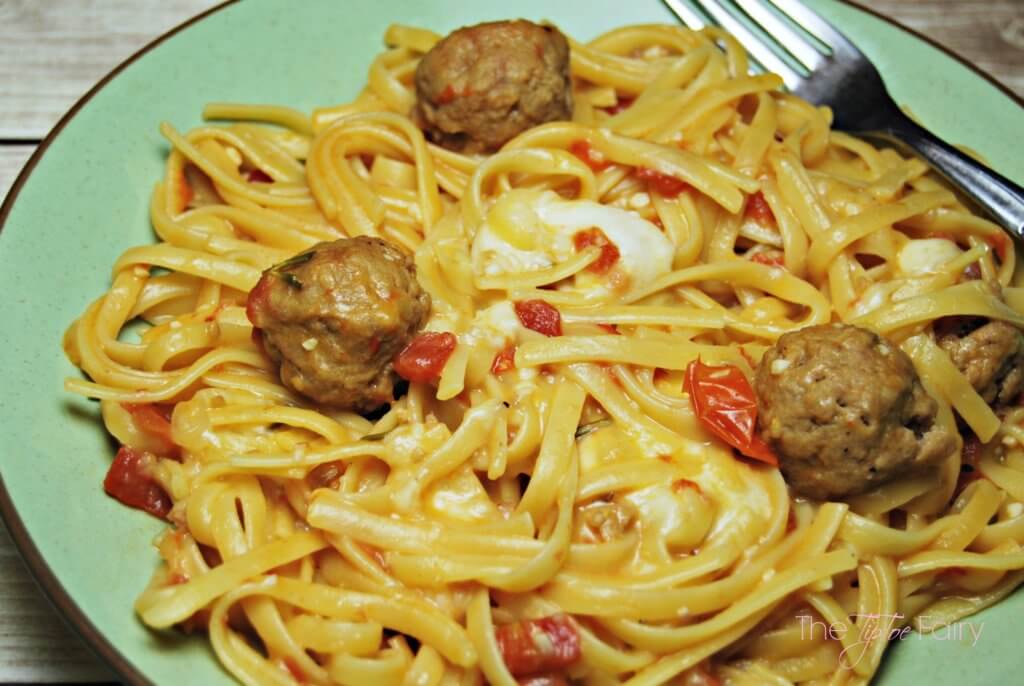 My favorite part is when you pull it off the stove and drop the fresh mozzarella in. I drop half of it in, then mix it up and drop the other half. Make sure to serve it quickly so the cheese stays wonderfully gooey in the pasta.
Check out how easy it is to make. I love that you can just throw it all together in one pot.

Check out the recipe below if you're ready to whip this up for dinner.
More Italian Recipes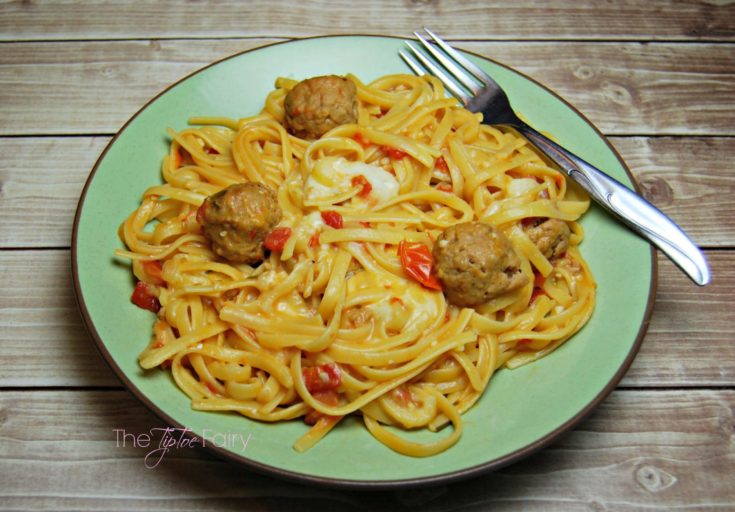 One Pot Meal: Tomato Rosemary Linguine with Meatballs & Mozzarella
Ingredients
16oz box linguine
1 15oz can diced tomatoes (with liquid)
3 tablespoons fresh rosemary
1 small white onion (sliced julienne)
1 cup cherry tomatoes, halved
6 cloves garlic (sliced)
4 cups vegetable broth
2 tablespoons olive oil
8 oz mini mozzarella pearls
12 frozen turkey meatballs
1/4 tsp pepper
salt to taste
Instructions
Place all ingredients EXCEPT the mozzarella in a large pot or dutch oven.
Bring mixture to a boil for a couple of minutes. Then, cover, reduce heat and cook an additional 10-12 minutes, stirring occasionally.
The key is to make sure not to overcook the pasta, so check it regularly while it's simmering. Most of the liquid will be absorbed.
Once the pasta is cooked, remove from heat and slowly fold in the mozzarella.
Cover and let sit for 3 minutes so the cheese can melt. Serve immediately.
Come Join Us!
Liked this article and want more? Follow along on Instagram, Facebook, Twitter, Pinterest, TikTok, and YouTube!
Come over and join us on Facebook in the group Recipes, Crafts, and more with TipToe Fairy or Sewing and Crafting with The TipToe Fairy!
Visit Our Other Blogs!