My favorite fruit is apricots. I even have an apricot tree in my own backyard. I love to make things with apricots in them. One of my favorite things is an Apricot Bellini Mocktail. This is a sponsored post.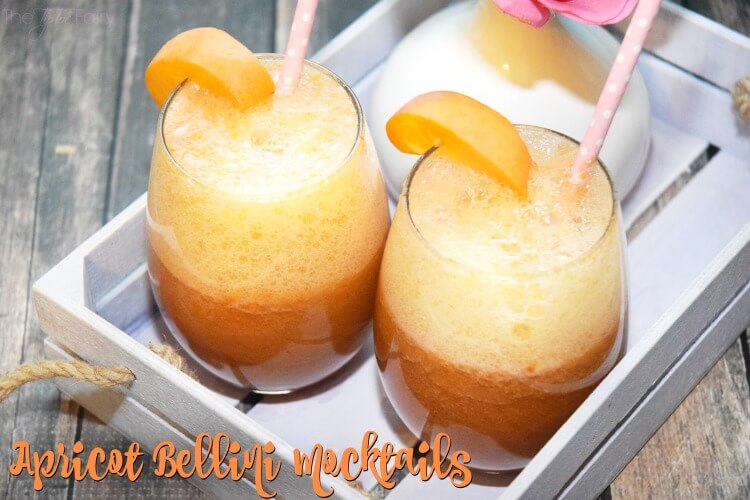 It's just so simple to make. This recipe will make 2 glasses. It just takes apricots, a little bit of water, a packet of sweetener, and ginger ale. I usually make it with diet ginger ale. I like to chill the apricots and the ginger ale before I make it, so it's cold and refreshing.
Sometimes if your apricots aren't ripe enough, they can be a little sour. This is when I add a little sweetener like a packet of stevia to the apricots before I puree them. It's zero calories and made with real ingredients and nothing artificial! It's just perfect to add to your favorite food or drink for some sweetness. I've been adding it to my iced tea at dinner time. Sweet tea is one of my favorite drinks with a meal.
I puree about 3 1/2 apricots, cut into chunks, with about 2 tablespoons of water and a packet of stevia. I always make sure to save half an apricot to cut into slices to garnish.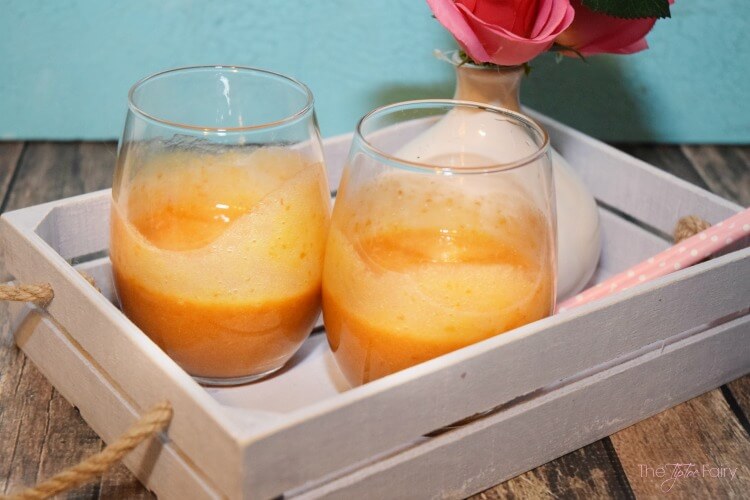 It's time to add the ginger ale. Make sure to add it slowly because it bubbles up like crazy when you pour it into the apricot puree. I add a slice of apricot to the glass and blend with a straw before serving.
It takes just a couple of minutes to whip up for two. It's my perfect summer drink!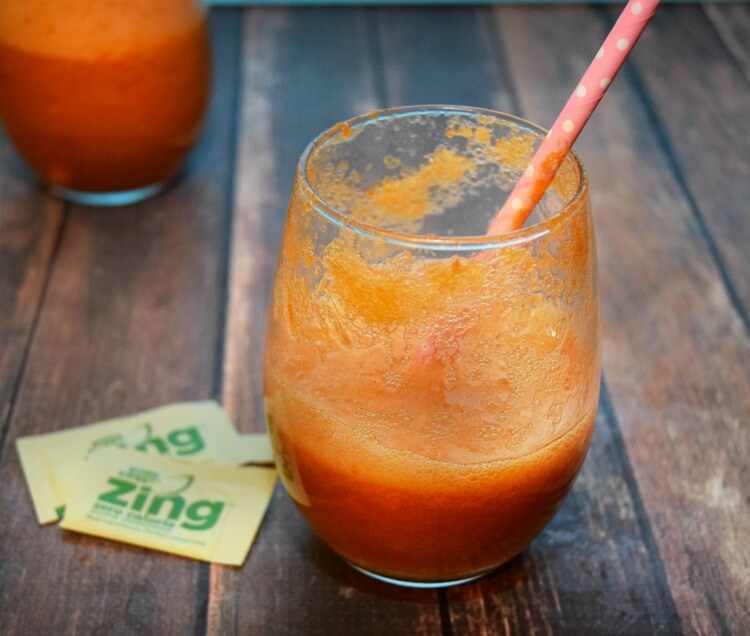 More Apricot Recipes
More Drink Recipes
Apricot Bellini Mocktails
Ingredients
4 ripe apricots
ginger ale
2 tablespoons water
1 packet of Born Sweet Zing™ Zero Calorie Stevia Sweetener
Instructions
Wash and halve 4 apricots. Make sure to remove the pits.
Keep one apricot half for garnishes, and cut the rest into chunks.
Place in a blender or food processor with about 2 tablespoons or so of water and 1 packet of Born Sweet Zing™ Zero Calorie Stevia Sweetener.
Run the blender until fruit is totally pureed.
Divide puree into two glasses.
Top off with ginger ale (or diet ginger ale).
Garnish with a slice of apricot.