It has been so hot lately, that we've been playing indoors for most of the day. We don't head to the park or splash pad until closer to night time so it's not too hot. One of the things we love to do is make all kinds of different play dough recipes.
If you're staying indoors, too, I've got 25 play dough recipes your kids are going to love! Some are edible and some are not, but they're loads of fun! Check them out below: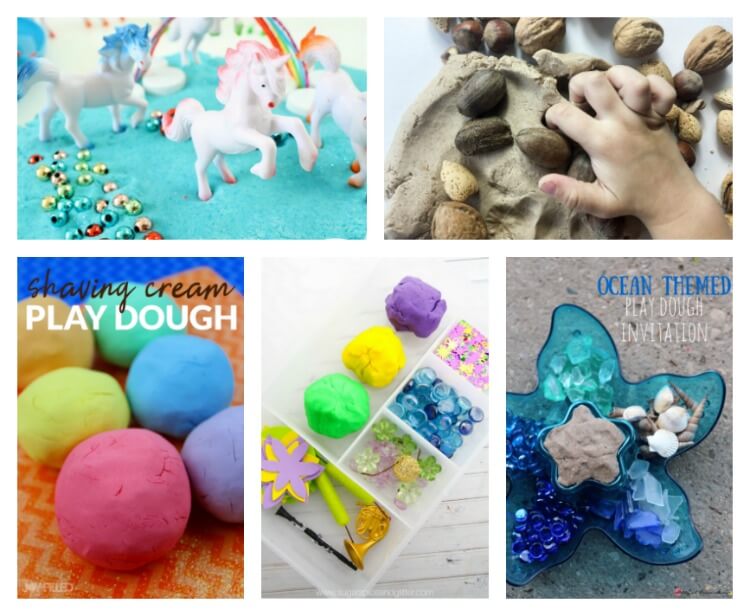 Looking for more indoor activities?