This is a sponsored post written by me on behalf of Toys"R"Us . All opinions are 100% mine.
Do you know what's is here? The Great Big Toys"R"Us Book of Awesome! Molly was so excited to go through it and pick out all the toys for her Wish List for this year. Hank, our Boxer dog, loves to be in the middle of whatever Molly's doing, so he had to help out a bit, too. There's so many exciting new toys this year. My 12 year old loves getting the latest and greatest new video games and tech. My 6 year old is really into dolls and animals. And, we're all into fun games we can play as a family together.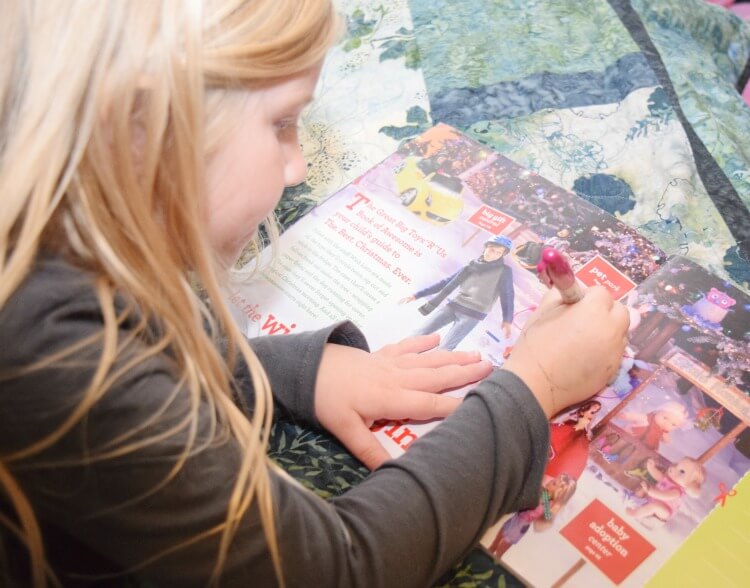 Recently, Molly had to have dental surgery with IV sedation, which was very scary for her. Her reward for being so brave was a trip to Toys"R"Us for a special new toy. We shopped the entire store for that special prize, and they have tons of toys! We ended up with some new toys from one of her favorite television shows. While we were there I also was covertly checking out all the great deals and awesome sales for this holiday season. After shopping the toys at a couple of other stores, Toys"R"Us has some amazing prices that are definitely some of the lowest I've seen this season. Plus, Toys"R"Us always has exclusive toys you can't find anywhere else, and they always have the hottest toys for the season!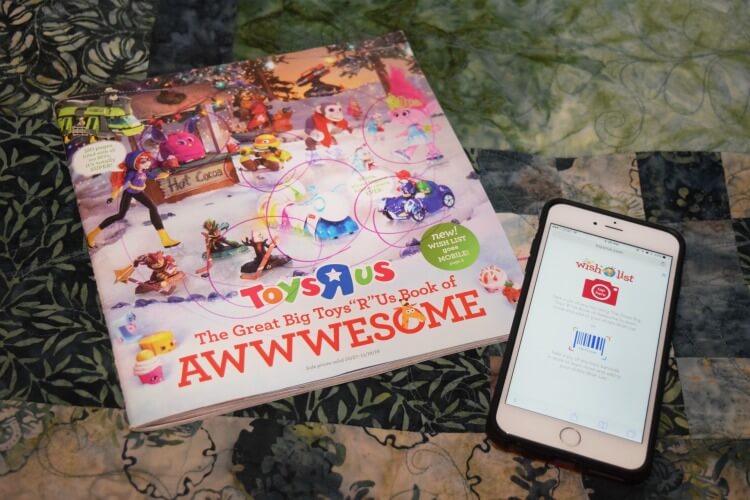 Do your kids make a Wish List each year? Mine always do. Making a Wish List is even easier this year! Let your kids go through the Big Book and circle all their favorite toys. Then, create your Wish List with your smartphone. It's so easy, because you can keep each kid's Wish List right on your phone.
First, you need to create a Wish List on the site. Then, it's so easy to add to it. There's a couple of ways to do it.
Have your kids circle what they want in the Big Book, and all you have to do is take a picture of each toy and the Wish List goes right to the product on the Toys "R" Us website, so you can see price, availability, and more!
If you're in the store, just scan any toy's bar code to put it automatically on the Wish List.
Molly wants lots of dolls this year! After she went through the Big Book, I just took pictures of all the toys she circled. It takes just a few seconds to upload and show me the product.
Every year our families ask what the kids want for Christmas, and this just makes it so easy! You can share your Wish Lists with other family and friends like grandparents and aunts and uncles!
Need some ideas for a Wish List? Get Inspired with Wish Lists for some of your favorites and the hottest toys this holiday season! Before you head out to shop for the kids this Christmas season, make sure you have them check out the new Toys"R"Us Big Book to make their Wish Lists.