It's a new EDIBLE play dough!  You know I can't stay away from making this stuff.  😉 Can you guess what I used this time?
This time around I used whipped topping — Cool Whip.  I actually chose the "extra creamy" whipped topping.  I picked it because I thought the hydrogenated fats would work well in a dough.
This was a strange experiment, and I have to admit in the beginning I was thinking this was not going to work.  But, it did.  This was a 2-day process for me only because the fairies in my kitchen hid all my boxes of corn starch.  It was about 10 o'clock at night when I started, and I wasn't going to the store for a box of corn starch.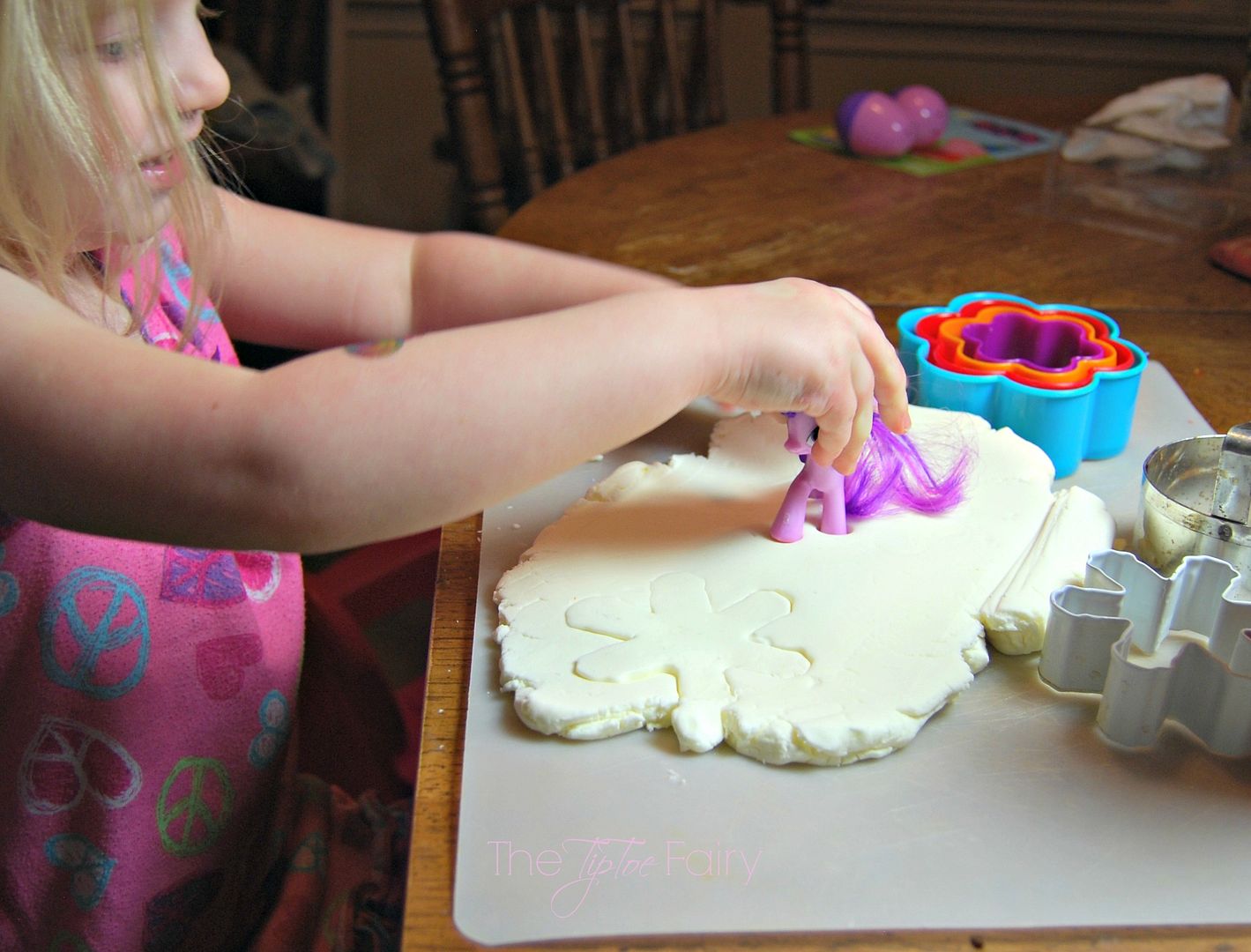 I started with a frozen 8 oz tub of whipped topping. But, I only had about 1/2 cup of corn starch. I mixed the whipped topping with 1 cup of powdered sugar and 1/2 cup of corn starch.  It turned into a messy goo.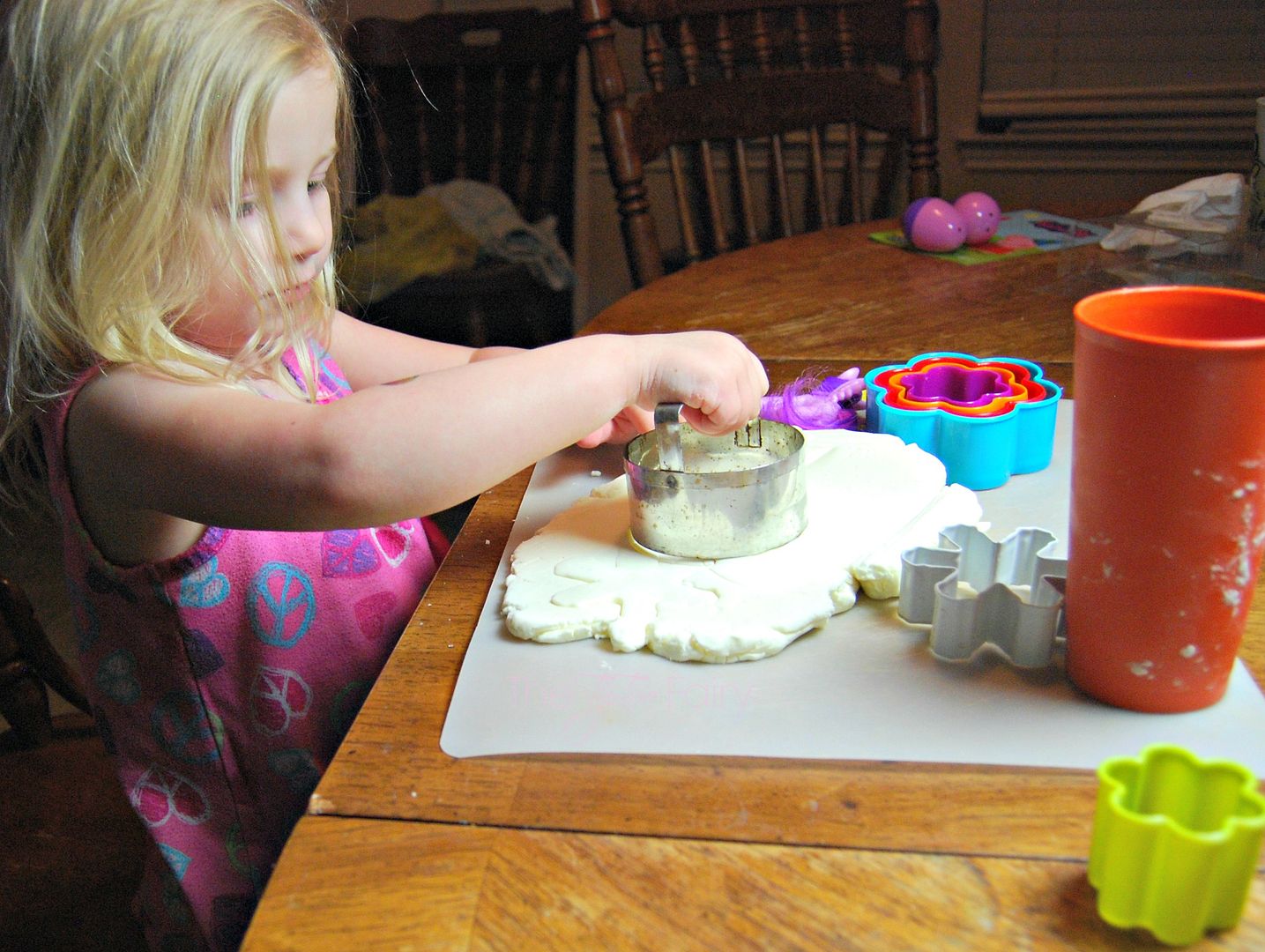 Then, I went searching the cabinets for more corn starch, which I could not find.  So, I packed up the goo and put it back in the freezer.  The next day I purchased three boxes of corn starch, and when I got home, I promptly found 2 brand new boxes of corn starch at the top of my pantry.  :/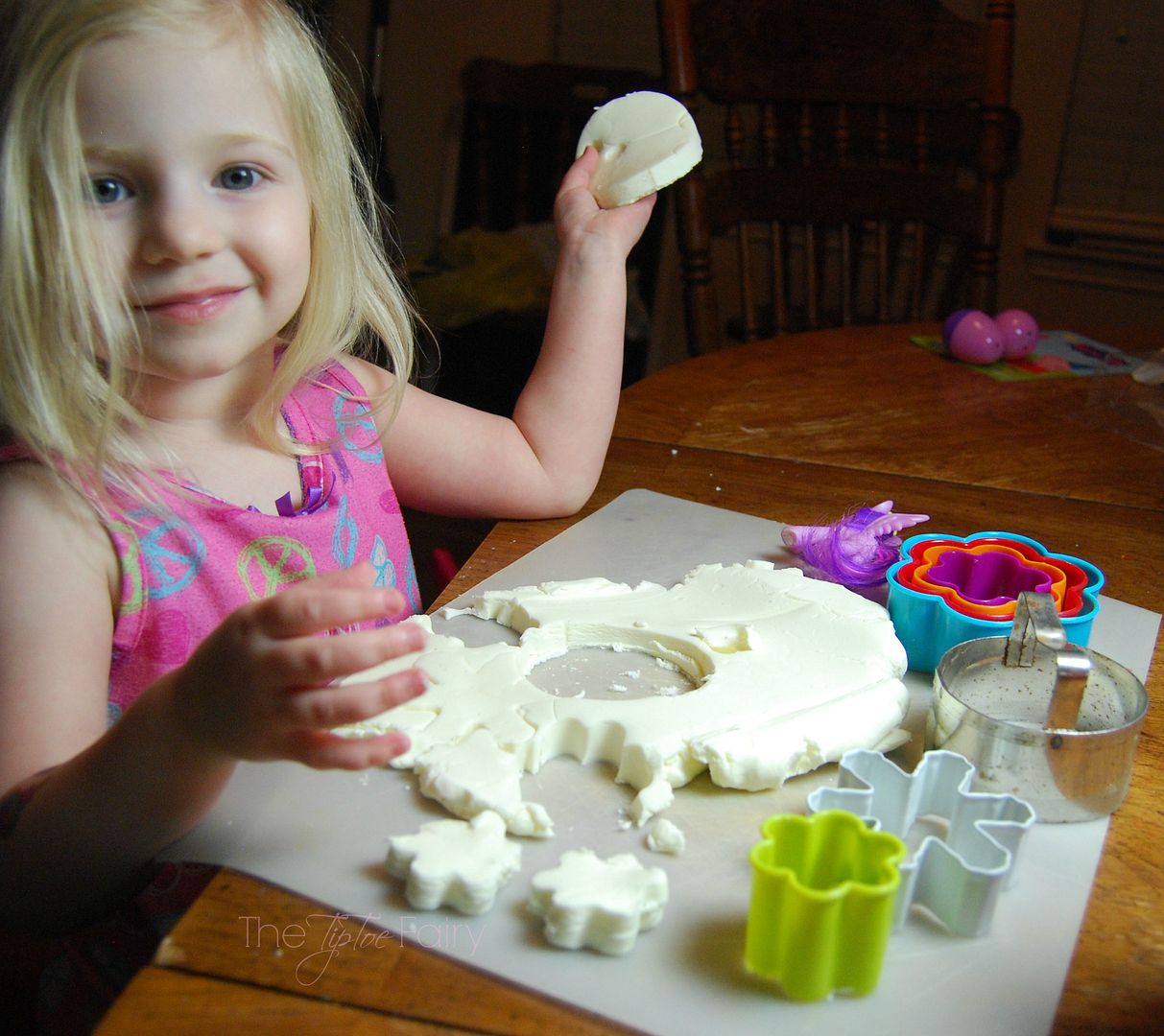 You can easily use food coloring when it's still in the "goo" form, but I thought white was fine for our experiment.  We made a few snowmen from it. This made more than enough play dough for two kids.  It tasted sweet and a little like a marshmallow and a little like sweetened whipped cream.  It was very pliable.
When I finished kneading it, it was freezing cold.  This was a great sensory activity for Molly. She loved playing with it when it was cold.  We even cut out snowflakes with a snowflake cookie cutter. It eventually warmed to room temperature, but the pliability stayed the same.
Print
Cool Whipped Play Dough
---
Scale
Ingredients
8 oz

tub of whipped topping

2

–

3

cups corn starch

1 cup

powdered sugar
---
Instructions
Do not defrost whipped topping.
Dump all of the whipped topping into large bowl with 1 cup of powdered sugar until well combined.
Next, mix in 1 cup of corn starch — at this point it might still be a goo.
Refreeze the goo for several hours or overnight.
Remove from freezer and mix in 1 cup of corn starch. If it still feels sticky, add 1 more cup of corn starch.
Remove from bowl and begin kneading. Knead for 3-5 minutes until it turns into a dough consistency.
Then, it's time to play!
When done, place in ziplock bag and keep in fridge for 2-3 days.
When crumbly and no longer pliable throw out.
---
Recipe Card powered by
I hope you and your kids have as much fun as we did with Cool Whipped Play Dough!!