[disclaim]This post was sponsored by P&G as part of an Influencer Activation for Influence Central. I received complimentary products to facilitate my review.[/disclaim]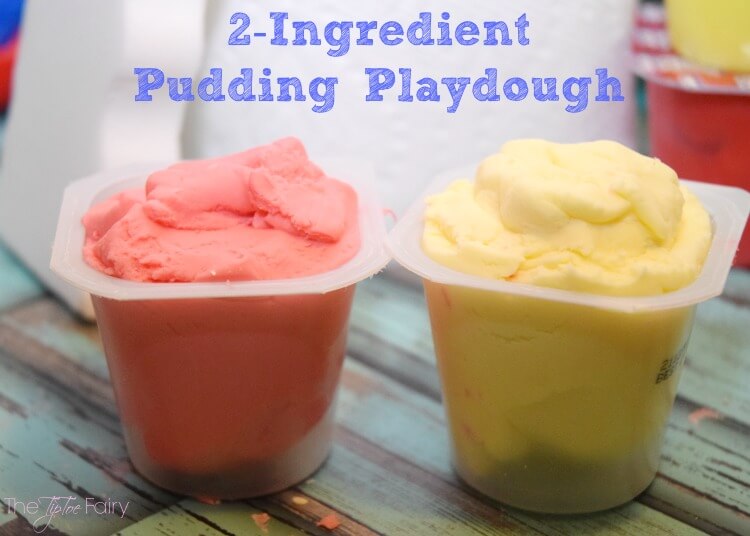 Whenever my kids have a break from school, whether it be summer break or winter break, or anywhere in between, I love to create fun crafts with them. One thing we love to play with is corn starch. I've found a way to make two-ingredient play dough with cornstarch and pudding cups. You won't believe how easy this is – no cooking involved!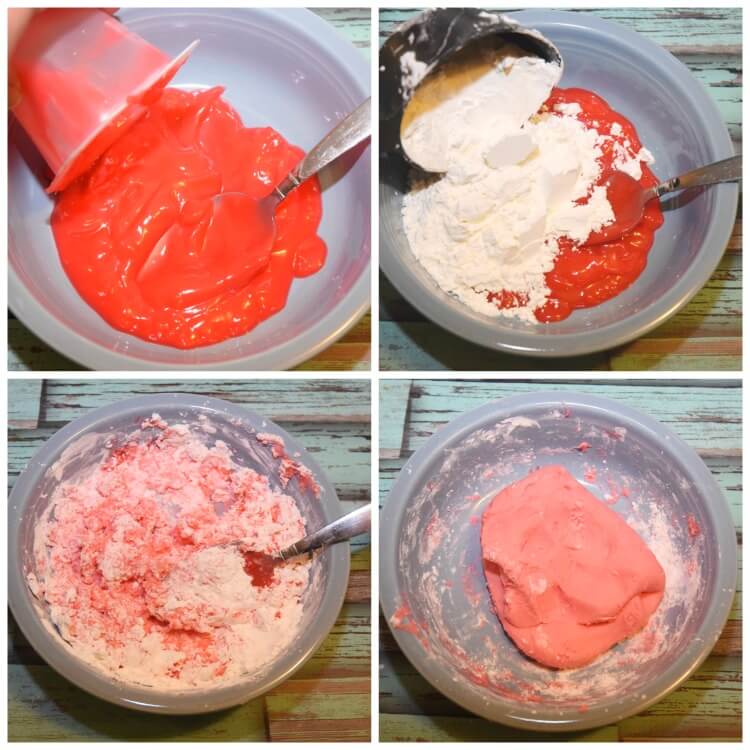 I buy the shelf-stable pudding cups, not the refrigerated ones to make this play dough.
Two-Ingredient Play Dough
1 pudding cup
1/2 to 1 cup cornstarch
We combine 1 pudding cup with 1/2 cup of cornstarch, and then I add about 1/4 to 1/2 cup more of cornstarch until I can squeeze the play dough together and start kneading it. As you start to stir it together, it will be very crumbly. Once you start squeezing it together, it forms a nice play dough. If you end up adding too much cornstarch, just open a second pudding cup and add a little pudding to the mix. Once the play dough is made up, I've found it will last about 2-3 days in a plastic zipper bag.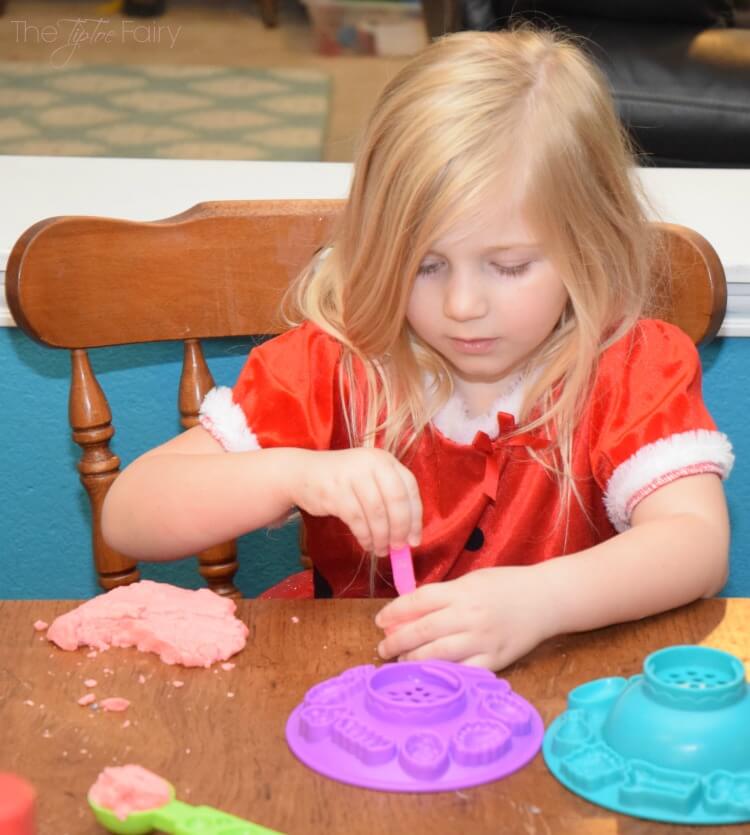 My kids love this stuff. If you have little ones, it's edible, too. We usually look for the brightly colored pudding cups like strawberry or lemon, but my kids also like it when I make chocolate pudding play dough, too.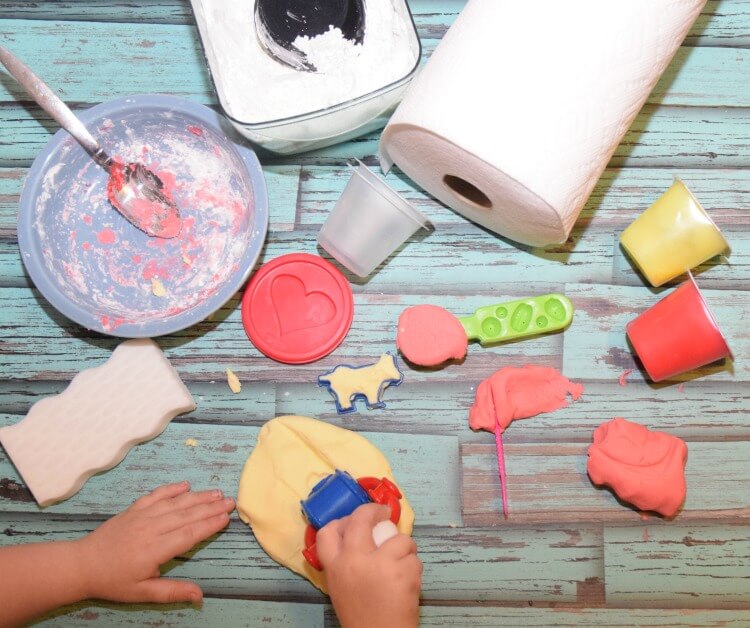 The least fun about kids crafts is the clean up. It can get seriously messy in my kitchen after a fun-filled crafting day with the kids.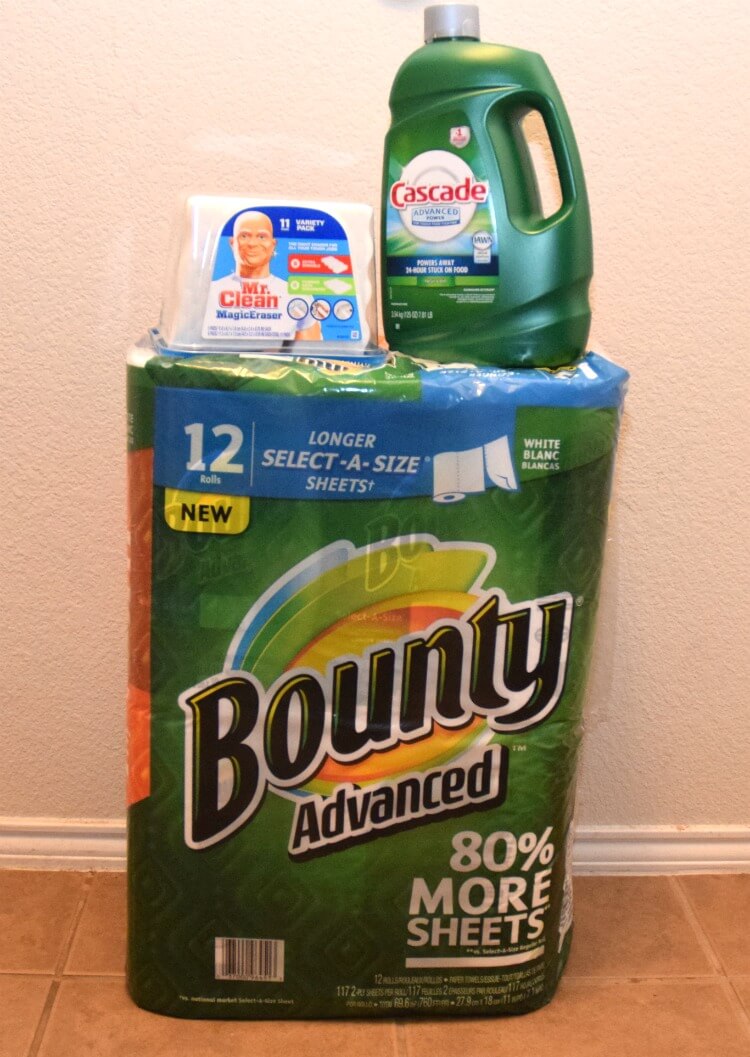 However, P&G Household Needs products from Costco make it easy for me. It's the little things like this that make a big difference, especially when it comes to clean up. The quality of P&G products really do make a difference.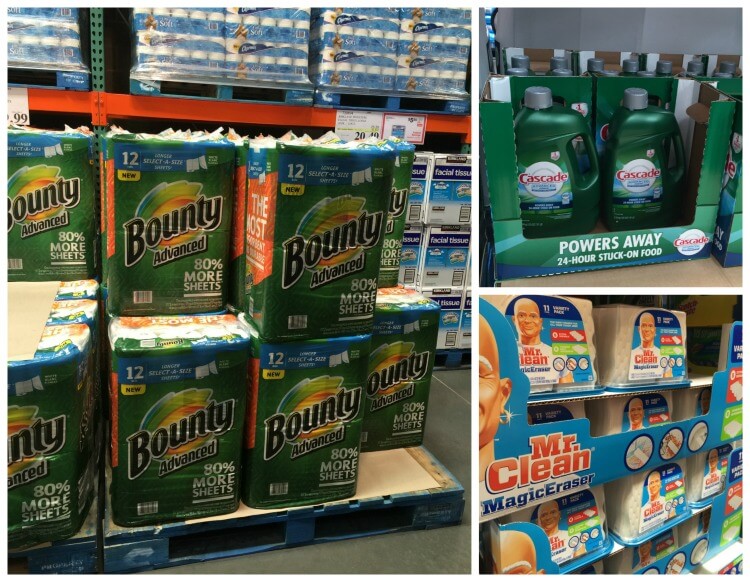 One thing I love about them is that I can find my favorites at Costco and stock up. With a family of five, we can go through cleaning products rather quickly. Just the other day I was at Costco and picked up a new stash of Bounty Advanced Paper Towels, Mr Clean Magic Eraser, and Cascade Advanced Power dishwashing liquid.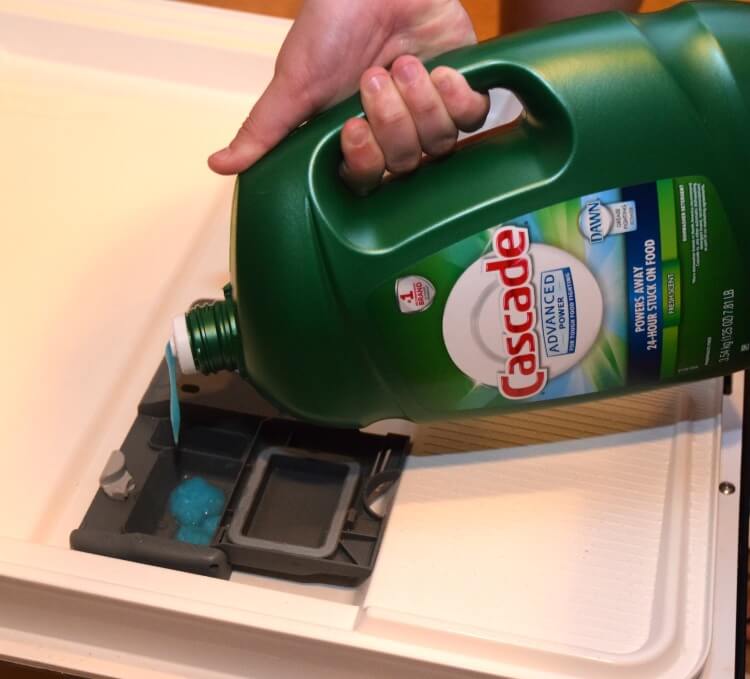 I know I can trust Cascade Advanced Power Gel to clean all the dishes from our fun kid crafts like making play dough without me having to hand wash anything before hand.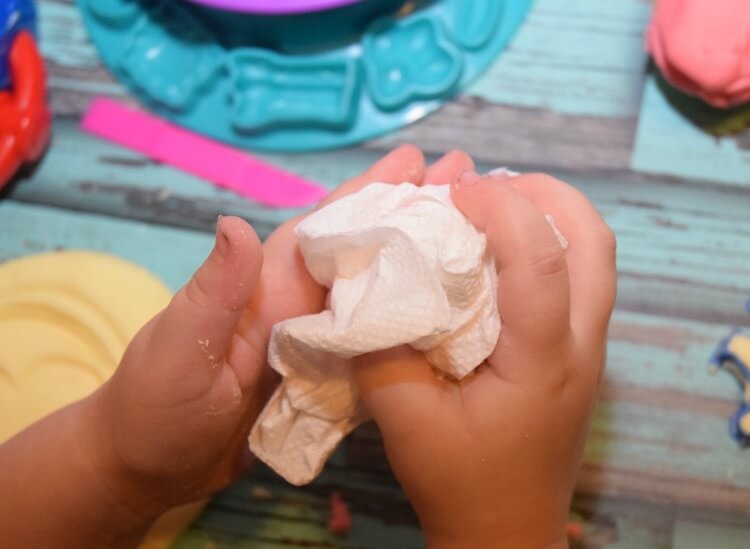 I like to use Advanced Bounty Paper Towels for so many things like kneading our two-ingredient play dough before I let the kids at it. It makes clean up a breeze!
Did you know Advanced Bounty is Bounty's most absorbent towel vs. National Bounty Select-A-Size Towels? They are also perfect for cleaning big and little hands because they are the strongest & most durable* sheets ever!
*when wet vs. National Bounty Original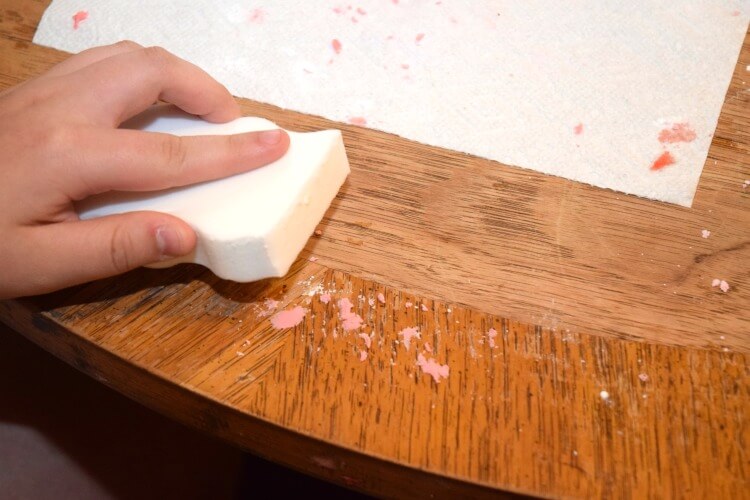 When it's time to clean up dried-on play dough, it's Mr Clean Magic Eraser to the rescue. It quickly wipes out dirt and grime with its water-activated micro-scrubbers. Our tough messes are erased with ease! I use them on so many things from walls to molding and especially the kitchen table after kid crafting time.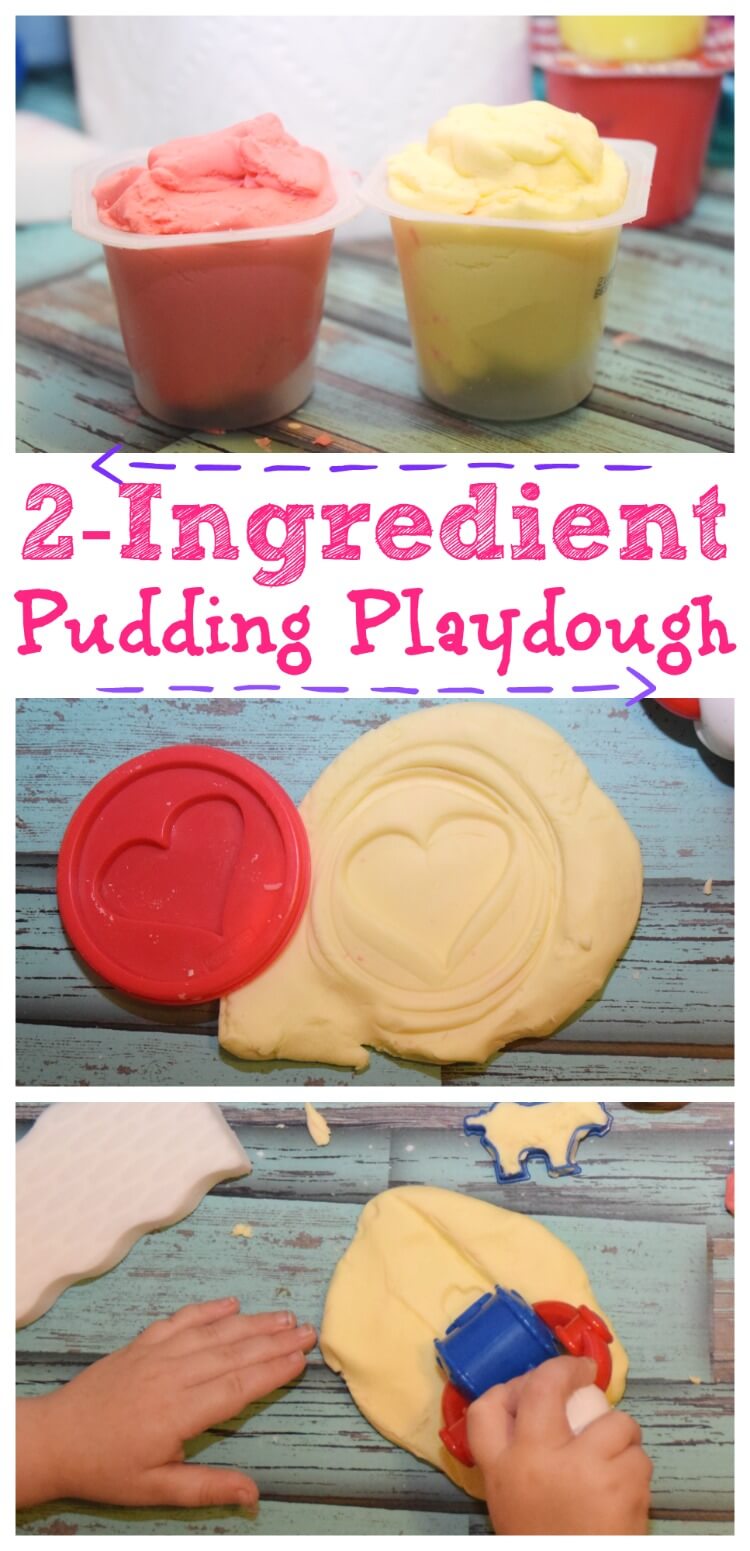 It's okay to get a little messy with the kids when you have P&G Household Needs products. It's the little details in their products that make the big differences and make them so dependable! Next time you need to stock up on some P&G products, head to Costco!
What's a favorite craft to do with the kids?