[disclaim]This post was sponsored by the Maker of OxiClean™ through their partnership with POPSUGAR Select. While I was compensated to write a post about their Versatile Stain Remover, all opinions are my own.[/disclaim]
Do you have quilt makers in your family? I'm pretty crafty, but I do not have the patience to make the beautiful quilts my mom makes. She loves making quilts. Each of my children have at least one, and she gave us a giant king size log cabin style quilt for our king size bed for a gift one year.
I still have my baby quilt that my grandma made for me, and I'm going to be 40 this year! I've used it with each of my children. I just love that quilt, and I was hoping to pass it down to my children's children.
This is my grandma. She was a very crafty woman. She sewed her own clothes. She made dolls, and she was always crocheting something — something I would usually beg for. She taught me to play gin rummy and how to crochet. She passed away before I was even married, but she lives on with the stories I tell my kids about her.
A few months ago I found my darling 5-year-old daughter sitting in the middle of my baby quilt with a chocolate fudge pop in the living room. She was having a picnic, and before I could stop her, she used my baby quilt as a napkin to clean her fingers. I immediately threw it in the washing machine, but I couldn't get the stains out.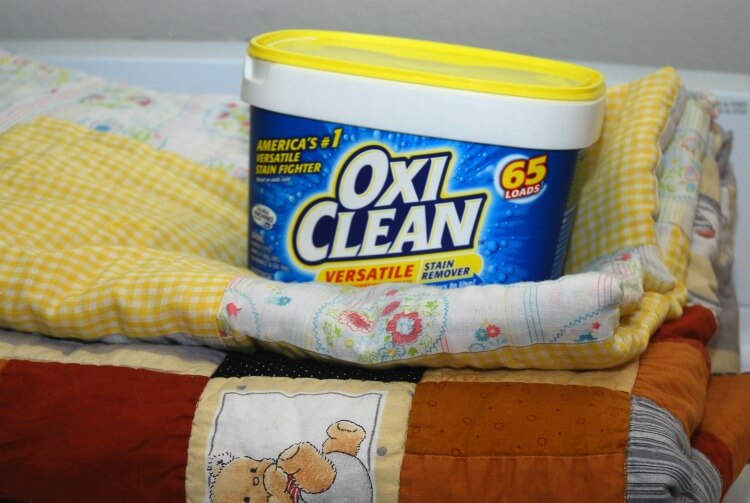 I knew there was something I could do to get that stain out. I decided to soak it in OxiClean™ Versatile Stain Remover and see if miracles could happen. I have always heard such great things about it.
OxiClean™ is a stain remover in a powder form that activates when added to water. It works best with warm or hot water. Oxygen is released as bubbles target the stains and not the fabric to remove many tough stains on water-washable clothing, carpet, and other surfaces both inside and outside the home. OxiClean™ Versatile Stain Remover works wonders for organic stains like wine, juice, coffee, food, pet messes, and more.
I filled the sink with hot water and dissolved about 1/2 a scoop of OxiClean™ and then added my baby quilt. I let it sit for about 2 hours before putting in the washing machine.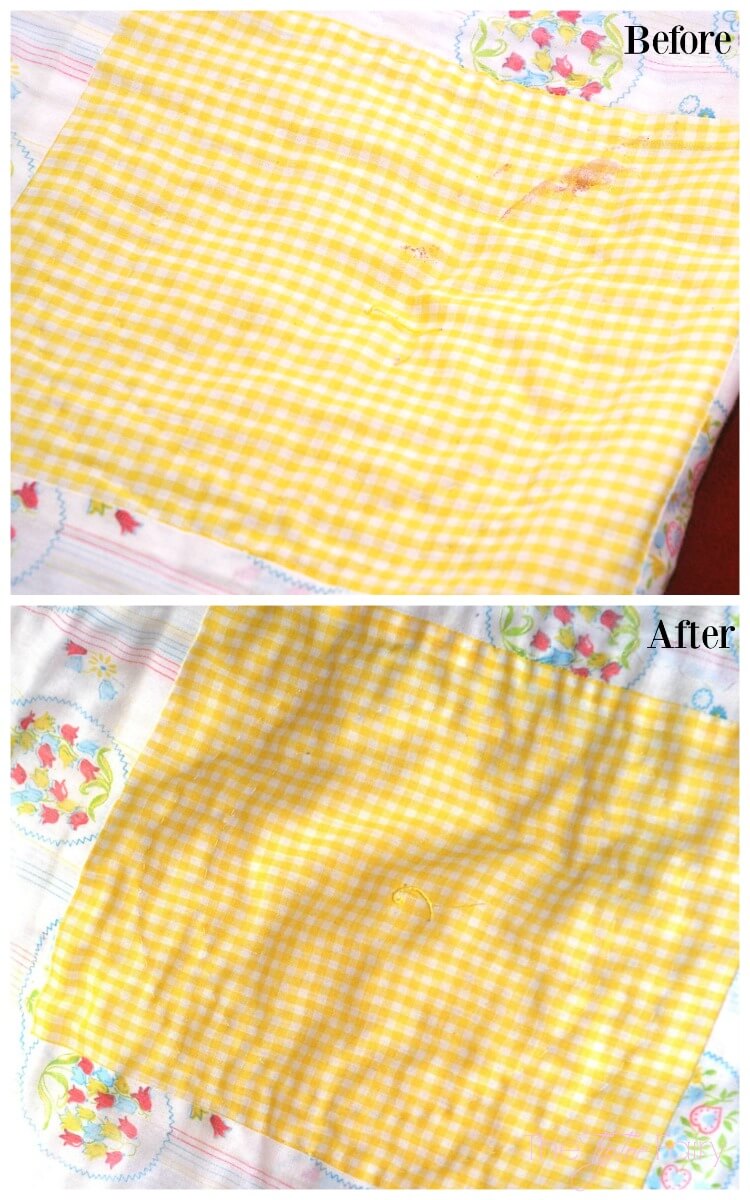 I couldn't wait to check it. Before I even put it in the washer, the stains were gone! Completely gone! My baby quilt is perfect again! I was so thrilled.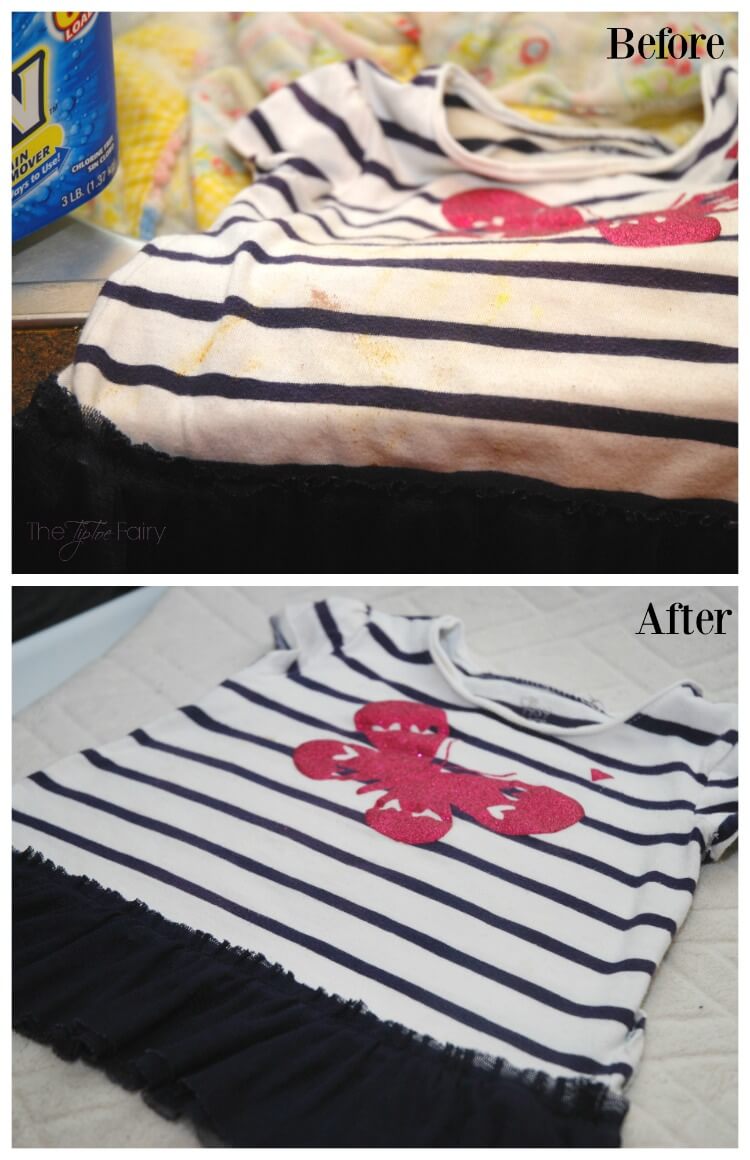 I also decided to throw in my daughter's favorite shirt. She has worn this shirt for 2 years now. I don't know how it still fits, but it does. She has gotten all kinds of stains on it, and I couldn't get any of them out. This was my last resort. No more stains! They all just disappeared. I couldn't believe it!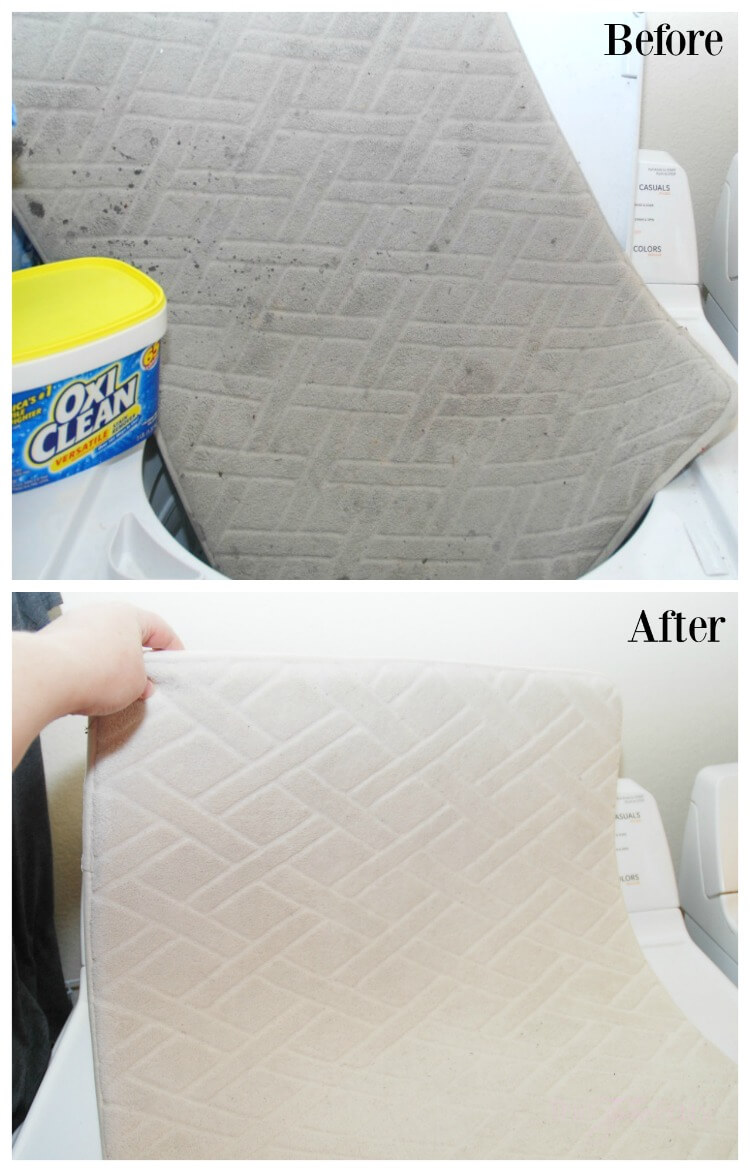 So then, I decided to try my ultimate test. My husband put one of my nice memory foam bath mats in front of the garage door in the laundry room as a door mat. It has gotten so many stains on it, it's just embarrassing. I kid you not — I thought it was gray in color. When I pulled it out of the washer and realized it was actually cream colored, I was totally shocked. It got all the stains out! All of them!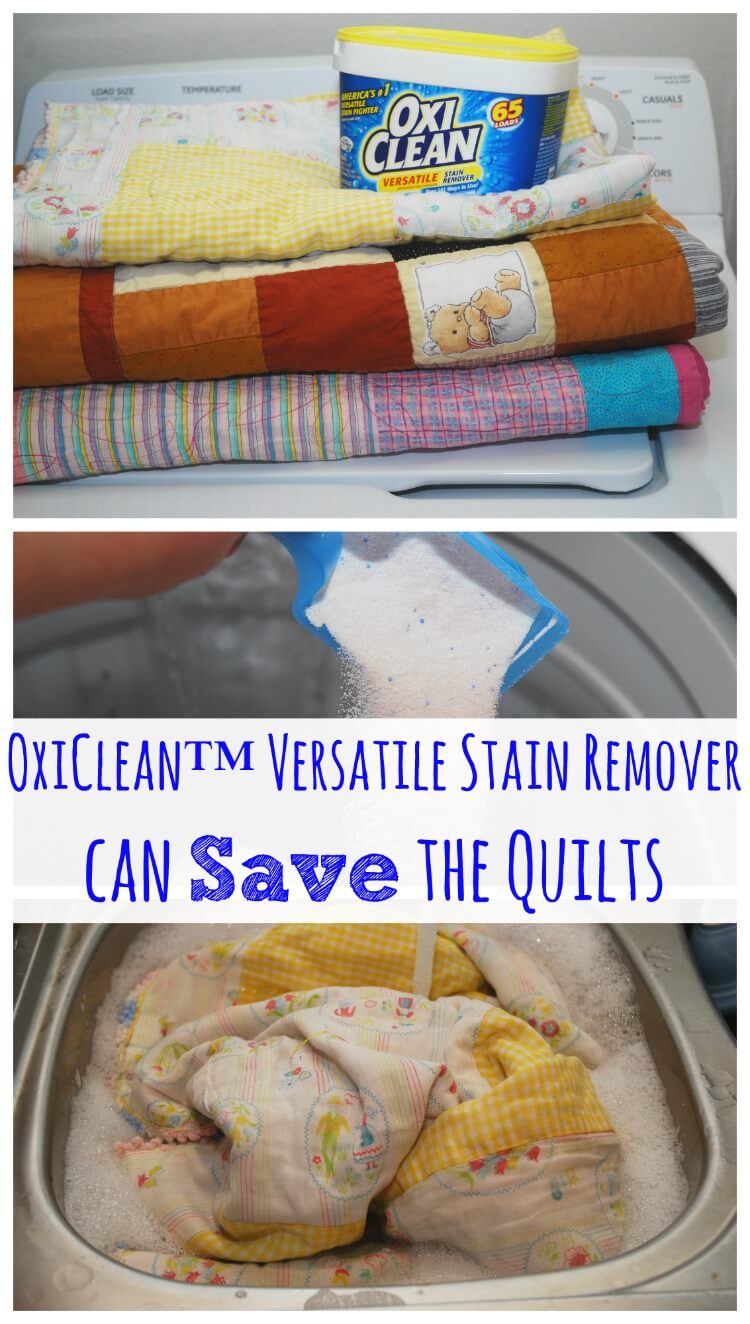 I can't believe I never tried this before now! There are so many ways you can use this product! I'll be using it to clean my carpets soon. Here are a few other ideas:
Clean the grout between tiles
Spot clean carpet stains like wine
Remove tough baby stains
Clean couch cushions
Get your child's sports uniform spotless
Did you know? There are over 101 ways to use OxiClean™ to get tough stains out, delivering value through versatility and incredible benefits vs. detergent alone. You can find more ideas and how-to's HERE.
OxiClean™ wants to hear your stories! Visit DearOxiClean™ and share your OxiClean™ story! You can write a letter, share photos, or shoot a video! How has OxiClean™ saved you?