I've been away from my blog for a few days. Sadly, my father-in-law passed away last Thursday. It was not a sudden thing as he'd been in the hospital for a week, but it was also not expected either. It has been a hectic few days to say the least.
Nate's been home for a few days, so we've been trying to take it easy. I think things are getting easier, so I'll be getting back into the swing of things and sharing my crazy ideas with you all. Now onto something fun!
My 3 year old (and secretly my 10 year old, too) is a play dough fanatic. They love all things squishy to mold and cut and create. Lately, we've been investigating all kinds of play dough and slime and other sensory play.

They really love edible dough. Really, who doesn't like being able to take a nibble of something that smells so good? We've made Nutella play dough and peanut butter playdough that are both edible.
I've been trying to figure out other fun play dough that is edible. Then, I found this pin, and thought the kids would love marshmallow play dough. So, I adapted my own version.
Print
Marshmallow Play Dough
---
1

bag of mini marshmallows

2

tbs canola oil

2 1/2

–

3

cups corn starch

15

–

20

drops of food coloring
---
On medium to medium-low heat, add canola oil to 3 quart pan. Then, add marshmallows.
Stir constantly as the marshmallows melt.
Once the marshmallows are completely melted, remove from the fire.
Stir in 2 cups of corn starch. The texture will immediately change to a fluffy cloud-like mixture.
In two separate bowls, add 1/4 cup corn starch and 15-20 drops of food coloring color to each bowl.
Place half the mixture in each bowl. Then, using your hands knead the dough into the food coloring.
Once it has picked up most of the food coloring, then knead the dough in your hands until it's soft, pliable, and equally colored.
If the dough feels sticky, add 1/4 cup of corn starch to the bowl and knead the dough into it.
Recipe Card powered by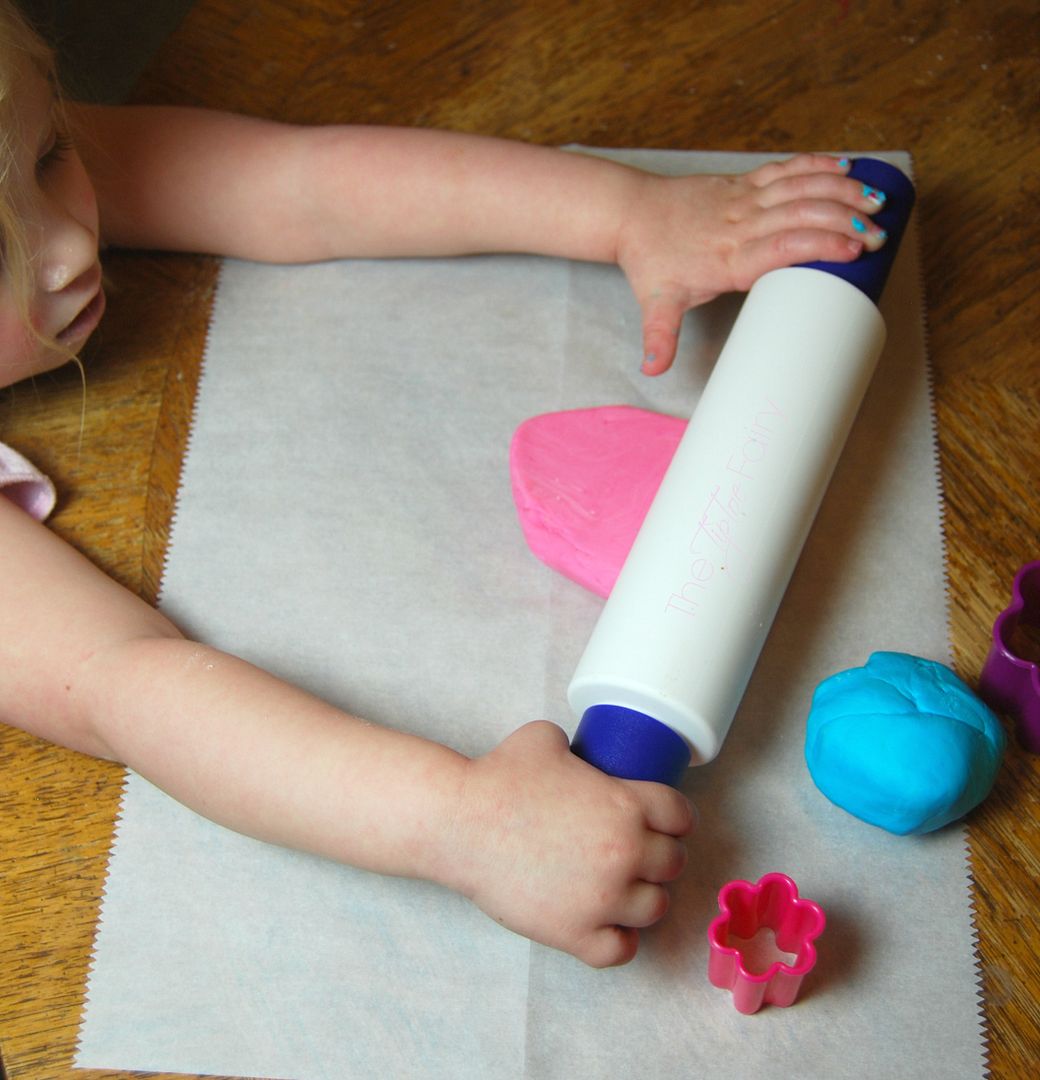 It was very easy to make. I particularly liked the "cloud-like" texture it formed when I added the corn starch. The corn starch also immediately cooled it down to just a warm temperature that could be handled. To get those bright colors, I used the liquid food coloring drops in neon colors.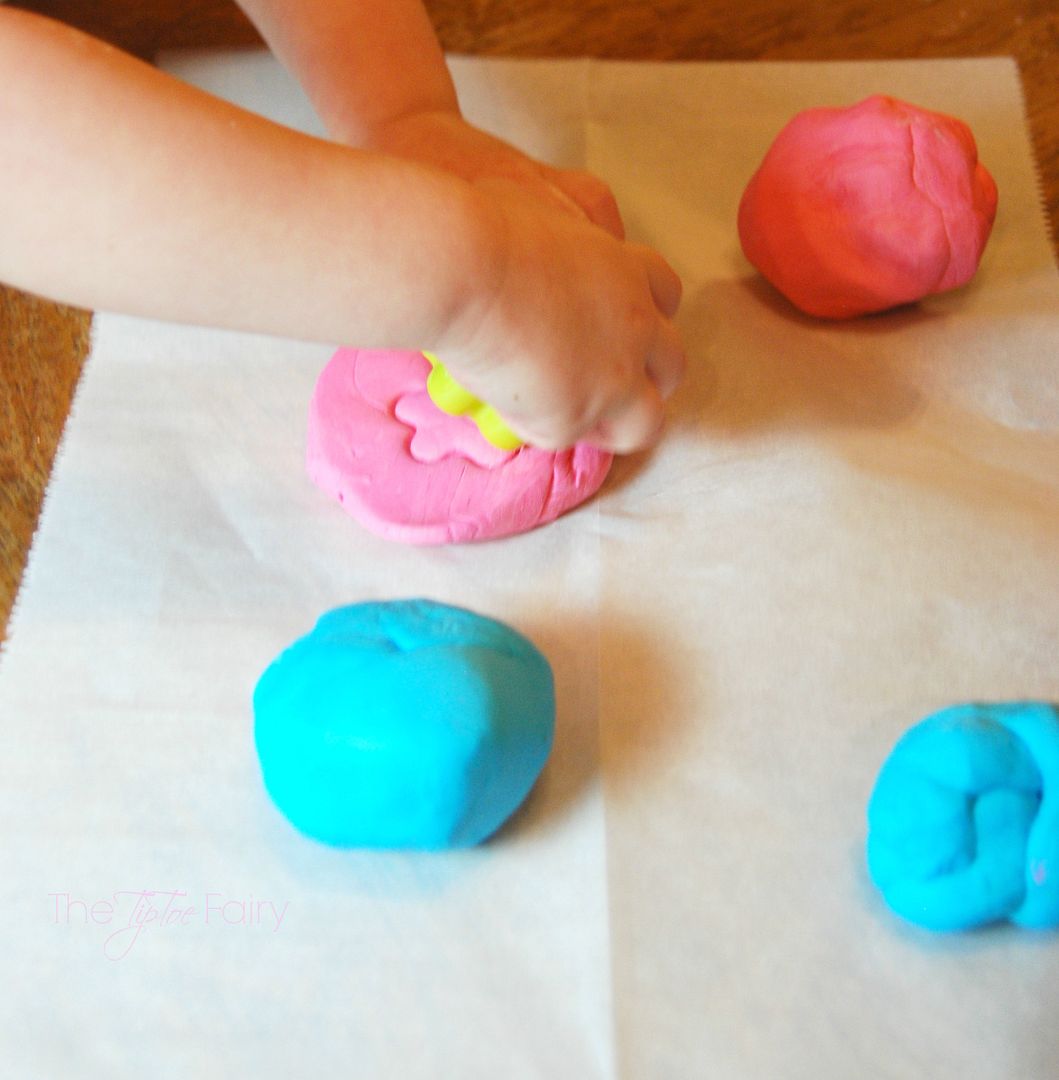 While we were playing with it, I found if a ball of it sat for a bit, it got a bit stiff. But, it was very easy to make it pliable again just by needing it in your hands to warm it up. Then, it was back to playing.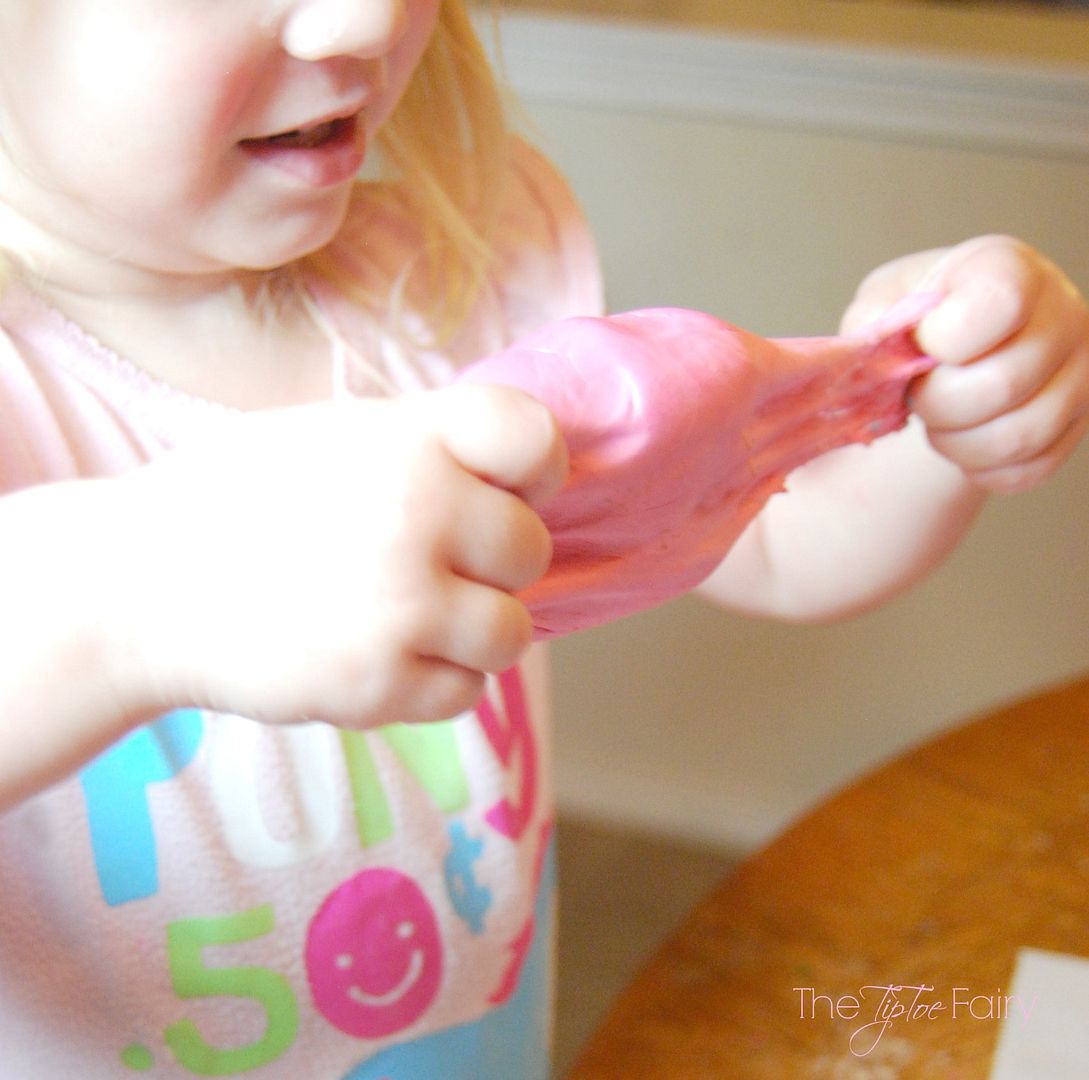 We don't have a set of tools exclusively for play dough. I usually go through the kitchen drawers and try to find some fun and interesting things. The rolling pin is definitely a must have for play dough.
When it was time for bed, we put the finishing touches on our colorful snowman (after watching the movie, Frozen, for half a dozen times). Then, we put everything up in ziplock bags.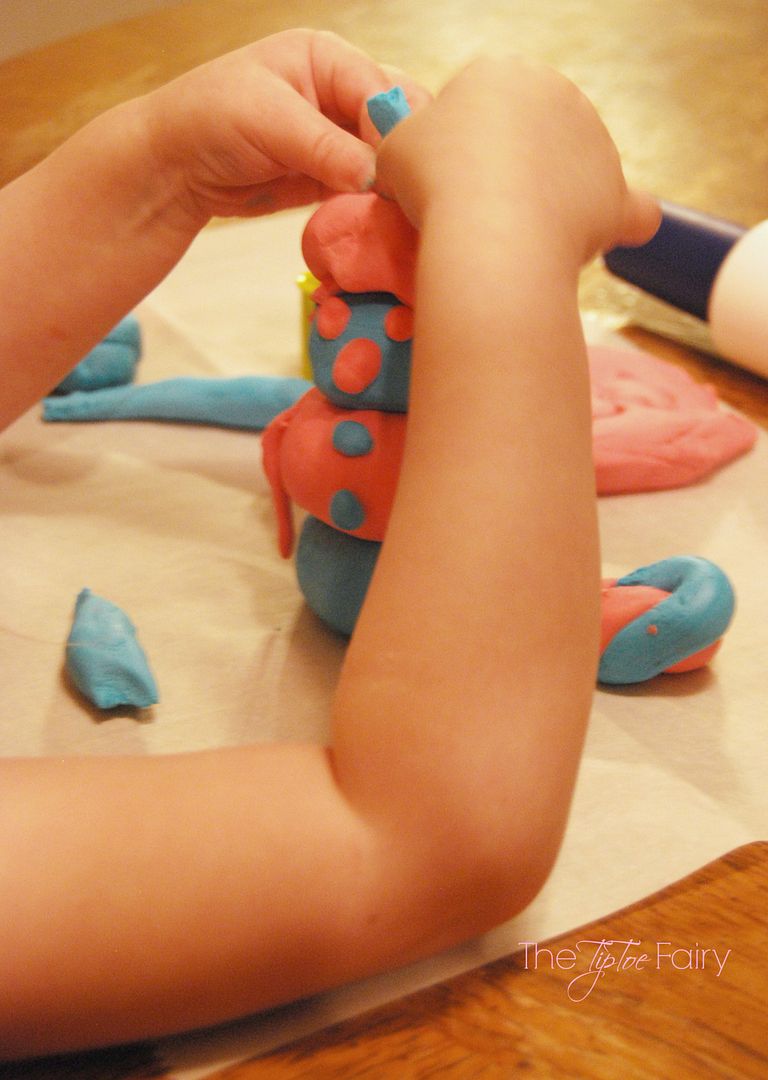 We pulled it out again today, and it was still nice and pliable, so as long as you cover it, it should last a few days. I plan to throw it away and make a fresh batch in about a week.
Have fun!