Did you ever think you'd see those words together? Nutella Play Dough? It's surprisingly easy to make, and your kids (and you) are going to love it!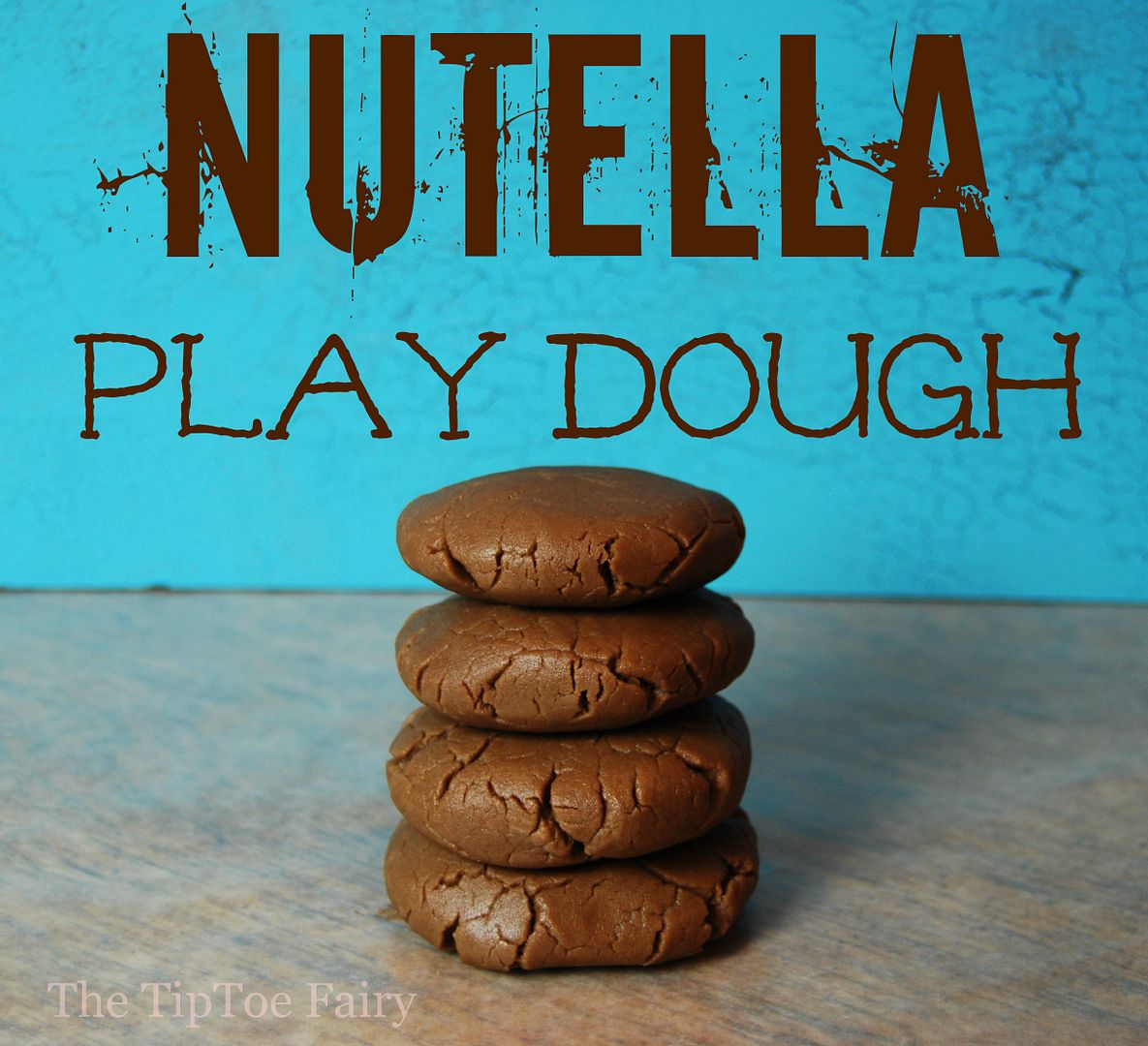 My kids love to play with play dough. We go through quite a bit of it. We've had great success with making our own Gak and Glitter Gak. And, they have always loved peanut butter play dough, especially because they can eat it while they play.
I was trying to think up another fun edible play dough. I've seen the jello play dough, but while they smell great and they're edible, they aren't very tasty. I wanted something new and tasty, too. Then I thought about one of their favorite things that's similar to peanut butter — Nutella.
I checked out various recipes for chocolate play dough but just like the jello play dough, it smelled great, but wasn't truly edible. Then, I saw some play dough recipes made with frosting. I thought I could probably adapt that idea to use Nutella.
It was a success! It's super yummy, and the kids have great fun playing with it. They can roll balls or snakes or roll it flat with the rolling pin and use cookie cutters. Plus, while they play, they can also take a little nibble every once in awhile.
Print
Nutella Play Dough
---
1

can of chocolate frosting

1/4 cup

Nutella

1 cup

creamy peanut butter

2

tbs oil

2

tbs honey

1 2/3 cup

powdered sugar
---
In a large bowl, combine frosting, Nutella, oil, honey, and peanut butter.
Using an electric mixer, mix thoroughly.
Gradually add the powdered sugar.
Scrape down the bowl occasionally. Then continue mix until well combined.
Remove from mixer onto wax paper or silicone cutting board.
Sprinkle a bit more powdered sugar and then knead the dough until you're satisfied with the consistency.
Let the kids play!
Keep in a sealed container in the fridge for about a week or so.
Recipe Card powered by
Play dough is a great tool for sensory play and to learn fine motor skills. They can squeeze and squash and cut and roll and poke and so much more, and it's a wonderful tool that even increases the strength in their little hands.
While it can be a bit messy, there are just so many benefits for little hands. I hope you and your family have as much fun with Nutella play dough as we do.