Whether someone has fallen on hard times or tragedy strikes like a sudden hospitalization or even a mom recovering with a new baby, giving the gift of food is a wonderful thing to do for someone else. I make sure to involve my children when we give food to others because teaching them community involvement is very important.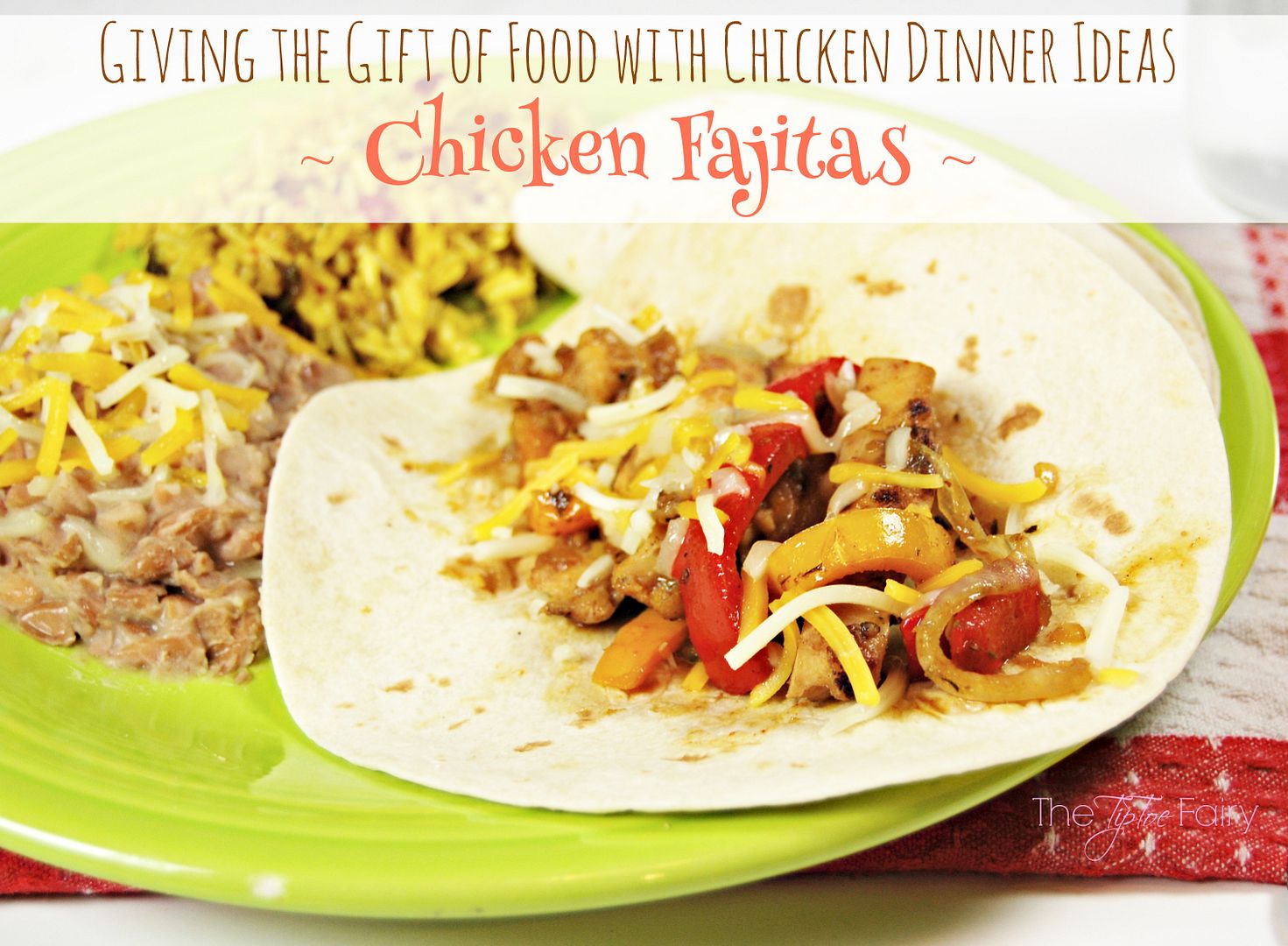 Recently, one of our neighbors deployed to Afghanistan for an entire year. Something like that can be very hard and very lonely not just for him, but his family as well. Tonight while I made our dinner, I whipped up a second meal to bring over to our neighbors.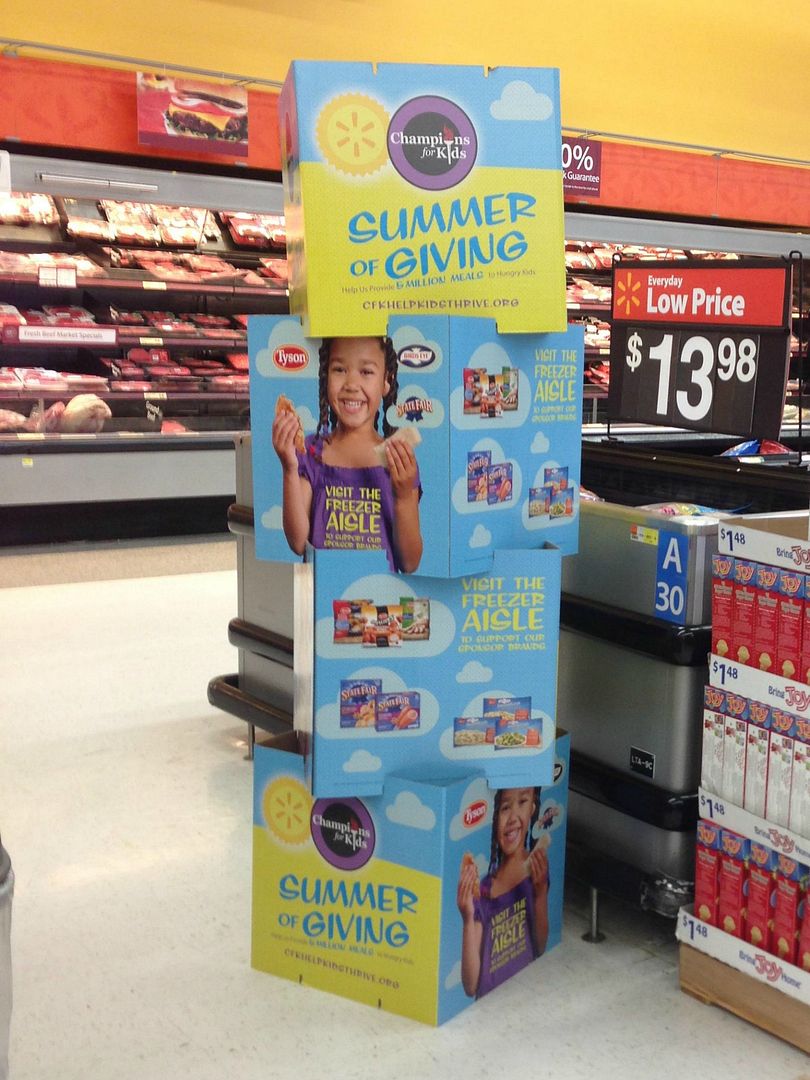 Last night I was thinking of possible chicken dinner ideas, so I stopped at Walmart to pick up what I needed for dinner tonight. While I was shopping I saw the displays and signs for the Champions for Kids Summer of Giving. Through this campaign, Walmart is partnering with food brands like Tyson Foods and has promised to feed five million children.
For every bag of Tyson product purchased one meal will be donated to a child in need by Tyson! The next time you're shopping at Walmart make sure to purchase the specially marked Tyson products — Day Starts, Grilled & Ready, Any'tizers and chicken nuggets — so you can be part of Tyson's initiative to provide meals to children in need.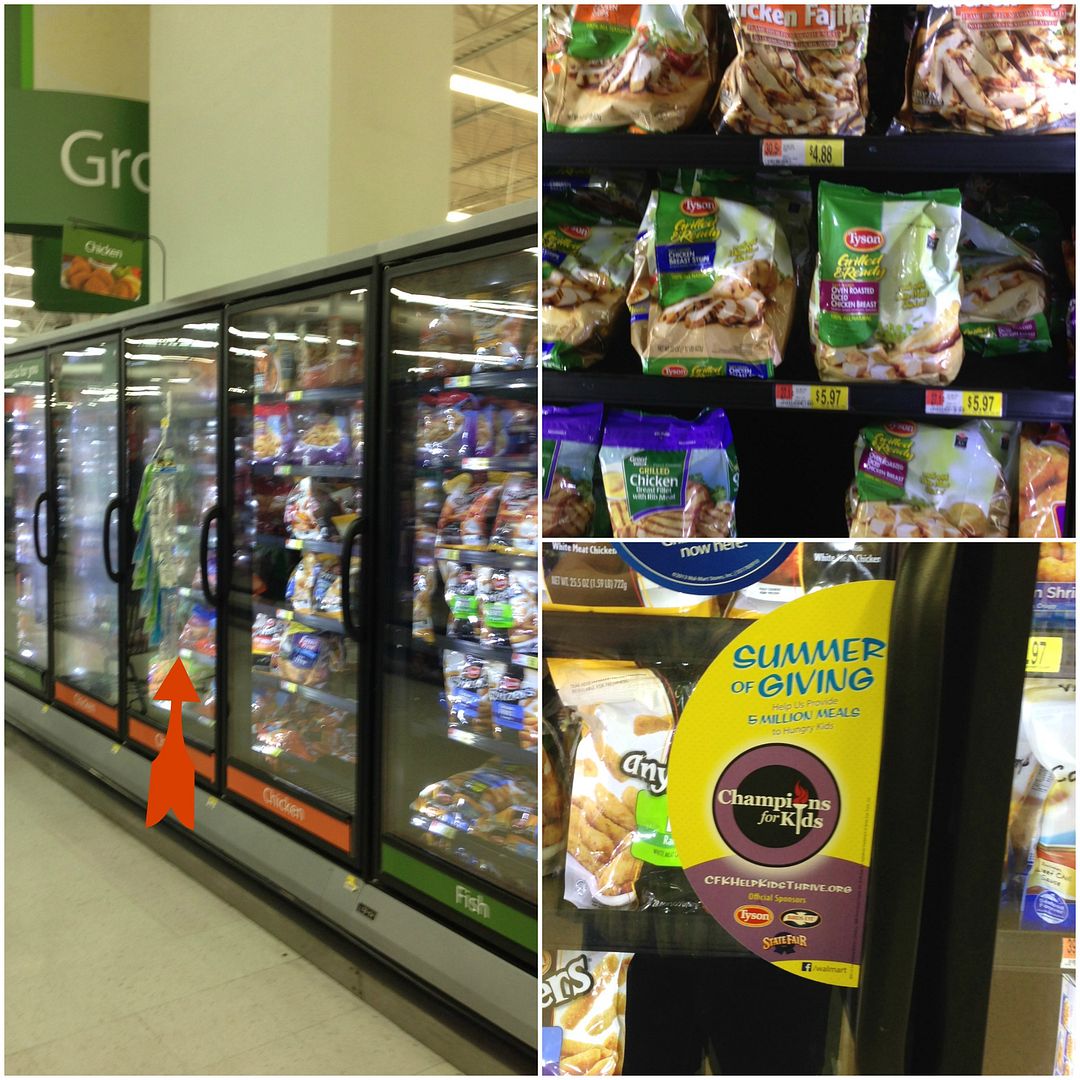 Ending hunger is very important to Tyson Foods. KNOW Hunger is a Tyson Family Foundation initiative and is a project designed to encourage people to KNOW the scope of hunger in their own communities and get involved in relief efforts, so someday there will be NO hunger in our country. Click here to find out more about this initiative.
Seeing the Champions for Kids Summer of Giving displays, I thought it would be nice to bring a meal to our neighbors, so I just picked up double of my ingredients. With something like Chicken Fajitas, I love using Tyson's Grilled & Ready products because it makes it so easy, especially when I'm whipping up a meal to send to someone. Plus, I like knowing Tyson Foods is working against hunger.
It's so nice to skip the long step of having to grill the meat. This time I made Chicken Fajitas and included all the fixings — Mexican rice, homemade pinto beans, guacamole, cheese, and tortillas. I even remembered to send over a bottle of taco sauce, too. My family loves to add taco sauce to fajitas.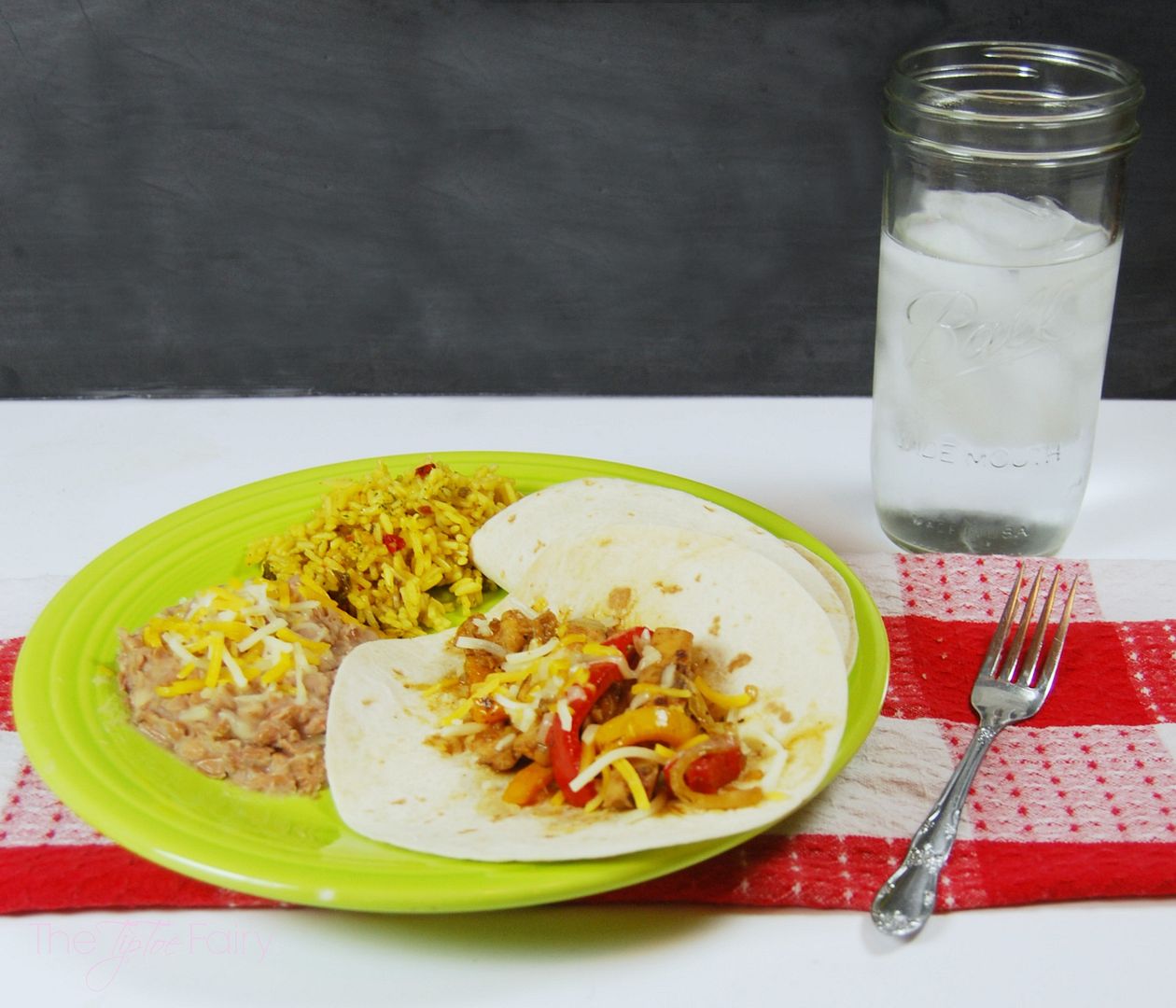 This is a quick and easy meal. While I prepare the fajita meat and veggies, I can easily prepare the sides, too. For the rice, I use packaged Mexican rice that just requires adding water and cooking for several minutes in the microwave.
Print
Chicken Fajitas and Quick Refried Beans
---
Homemade Refried Beans
2

cans of pinto beans

1

piece of raw bacon

1

tbs butter

1/2 cup

water
Chicken Fajitas
1

tbs oil

1

package of Tyson Grilled and Ready chicken breast

1

red bell pepper

1

orange bell pepper

1/2

large onion sliced

1

pkg of Fajita seasoning (or make your own)

1 cup

of water
---
Refried Beans
Add both cans of plain pinto beans to saucepan and cook over high heat.
Add a piece of raw bacon to get that smoky ham flavor.
When the liquid has cooked down just a bit, remove them from the heat.
Next, add 1/2 cup of water and 1 tablespoon of butter.
Then, smash them with a potato masher until desired consistency and serve.
Chicken Fajitas
Chop bell peppers and onions into small slices.
In a large skillet over medium high heat, add 1 tbs of oil.
Once oil is hot add the veggies. Let them cook 1-2 minutes before adding chicken.
Mix up 1 cup of water and fajita seasoning. Then, pour it over the chicken and veggies.
Cook several minutes until the liquid is mostly gone and the chicken is hot and the veggies start to caramelize.
Remove from heat and serve in tortillas.
Recipe Card powered by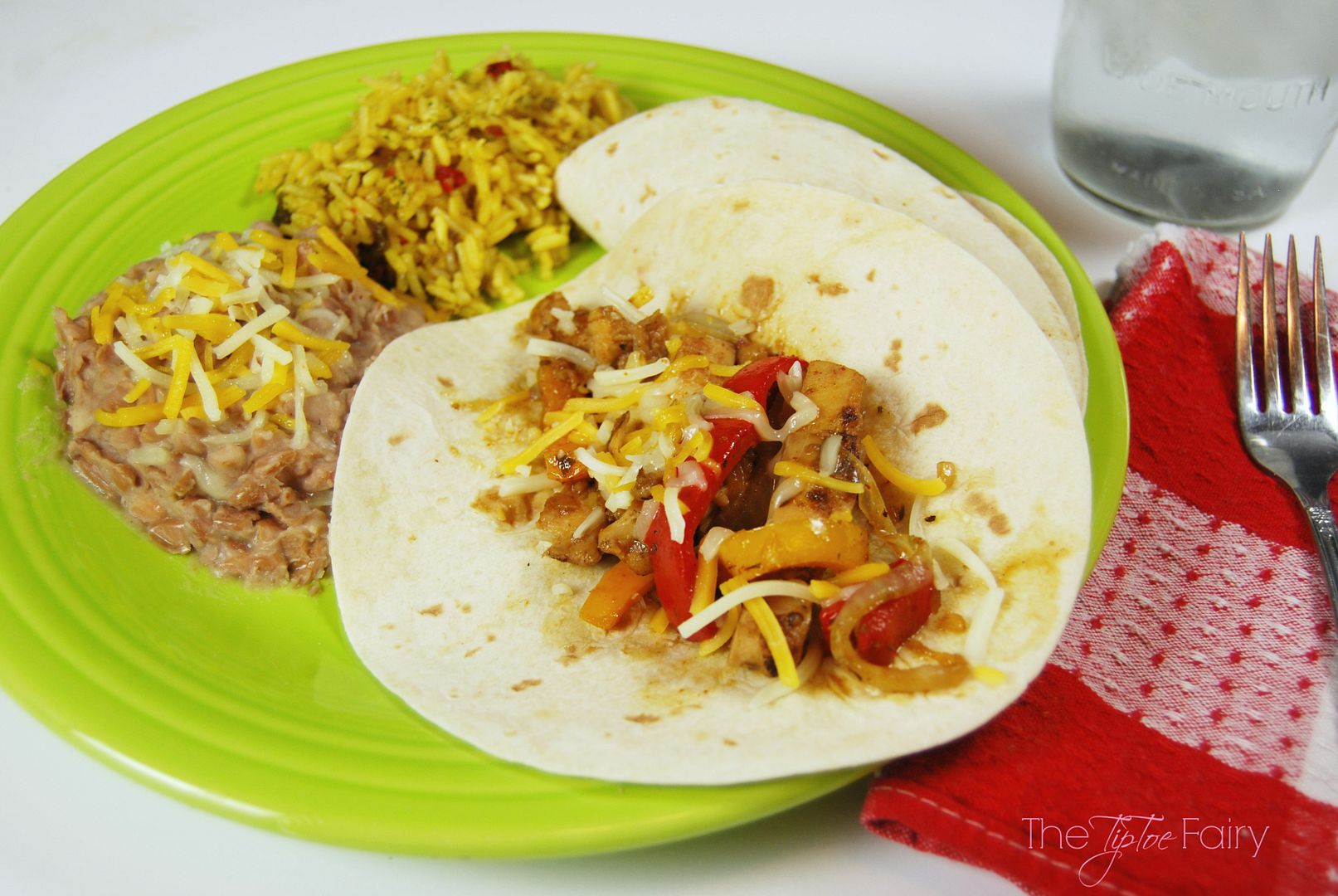 #SummerofGiving #CollectiveBias