With holidays like Memorial Day and the upcoming Fourth of July, it's very important in our family to show our true, red, white, and blue colors. We hang the flag outside and attend events to honor the military. But during these holidays, I also like to do something extra special for my husband, who is an Army veteran, as well. For this 4th of July, I'm making him a delicious Sunday brunch with Coffee-mate Stuffed French Toast.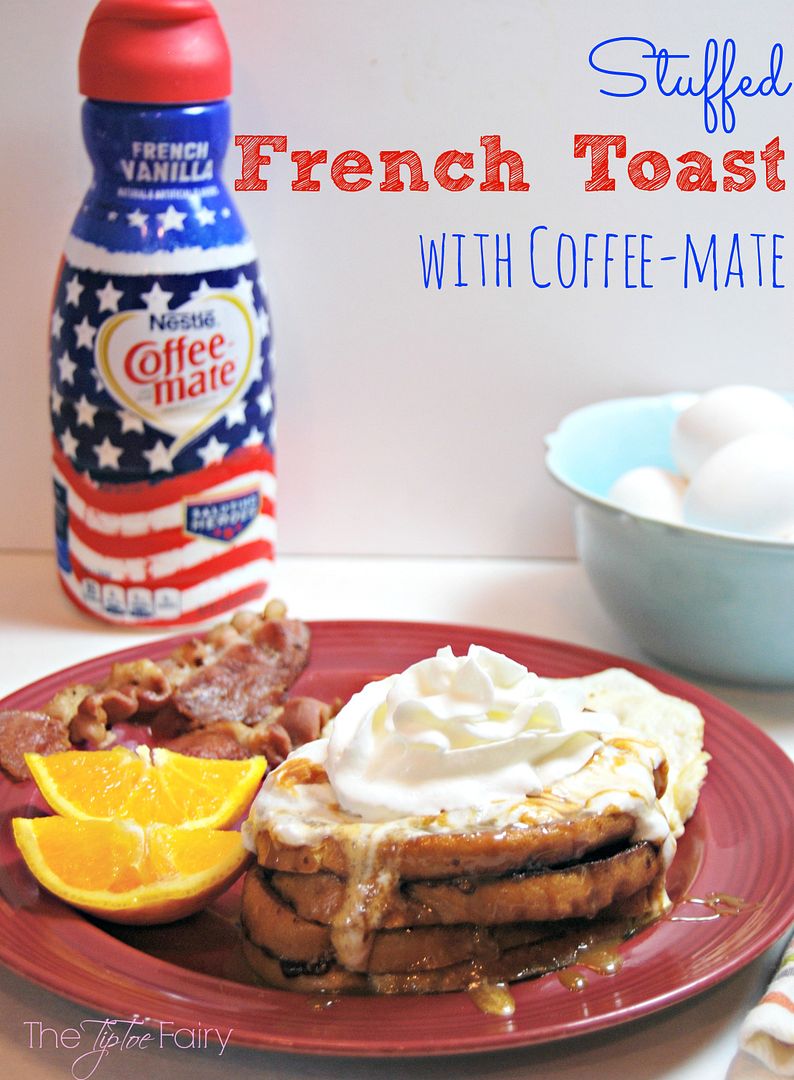 Nate is very proud of his service in the Army's Old Guard, which is the official ceremonial unit of the Army and escort to the President. They conduct memorial affairs to honor fallen soldiers as well as ceremonies and special events to represent the Army. He's also quick to point out that they are not just a ceremonial unit, but highly trained for defense around our nation's capital as well.
He participated in many events with the President of the United States. While he served, it was President Clinton. What a great honor! Nate has told me many times that President Clinton was always reading a book and a very smart man. He also said he was a very nice man, too.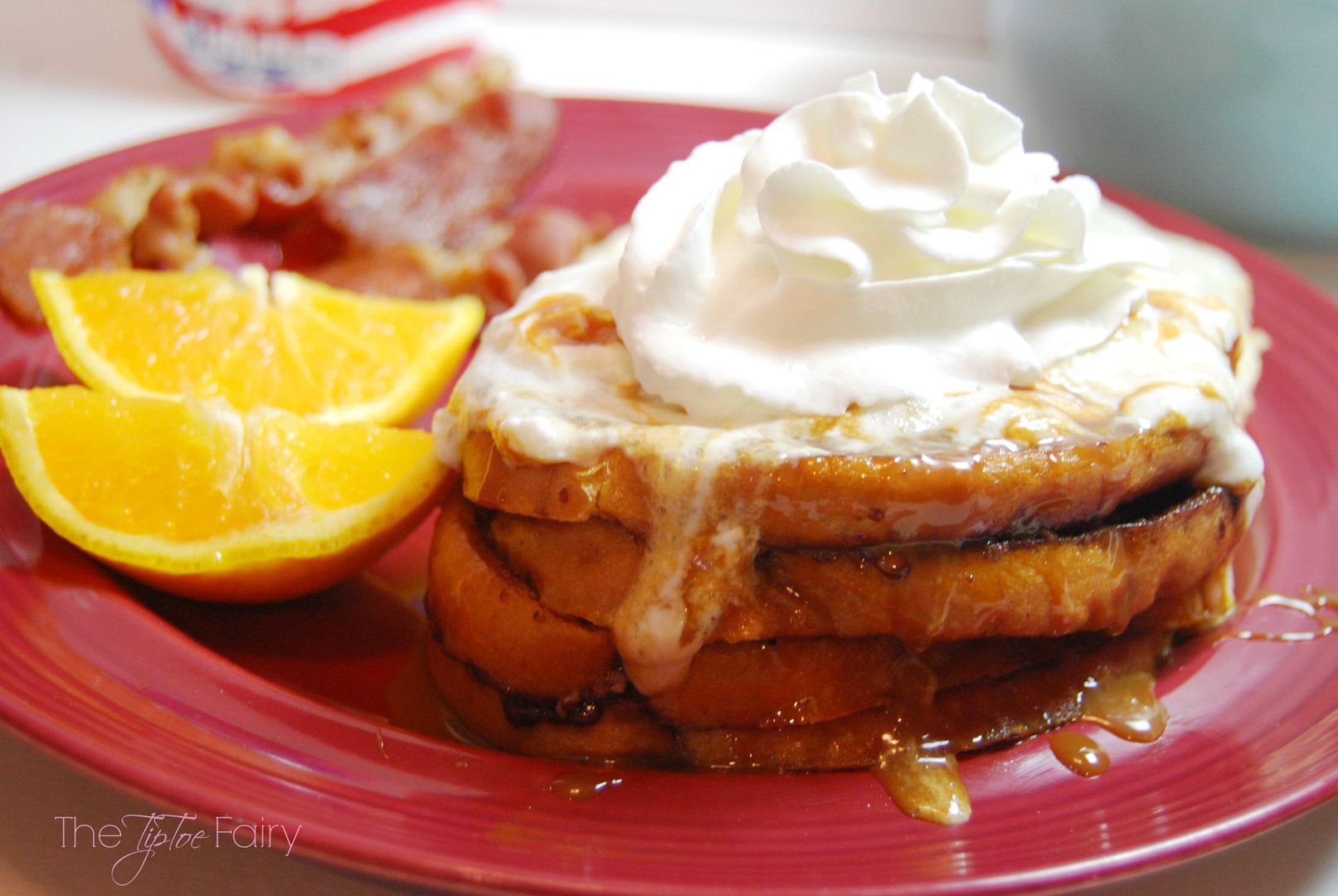 We love to support our military and will donate or purchase special items for things involving our soldiers or veterans. This holiday summer season Coffee-mate has decorated their French Vanilla & Hazelnut liquid creamer bottles as well as their Original powder creamer in patriotic stars and stripes. You can find these at Walmart from Memorial Day through 4th of July while supplies last.
In honor of our military heroes, Nestle Coffee-mate is proud to partner with Operation Homefront in true support of those who have fought for our freedom. Coffee-mate's contribution helps Operation Homefront provide a wide range of support for military families.
Using the patriotic French Vanilla Coffee-mate, I'll be whipping up a special brunch with Coffee-mate stuffed french toast to celebrate Nate's military service just in time for 4th of July. I can't wait!
Print
Coffee-mate Stuffed French Toast
---
6

eggs

1 cup

of Coffee-mate liquid creamer in French Vanilla (or Hazelnut)

1 cup

of milk

1 tsp

vanilla

1 tsp

cinnamon

1/2 tsp

salt

1

loaf of french bread

8 oz

package of cream cheese

1

jar of chocolate hazelnut spread
dulce de leche syrup
whipped cream
---
Mix eggs, milk, Coffee-mate, vanilla, salt and cinnamon together in a blender.
Cut 2-inch slices of french bread. Then, cut halfway through the bread lengthwise to create an opening to "stuff" (make sure not to cut all the way through).
Cut a slice of cream cheese and insert it into that middle opening. Then, add a spoonful of chocolate hazelnut spread.
Preheat a non-stick skillet on medium.
Dip the stuffed french bread into the batter, making sure to cover all sides.
Add the stuffed french bread to the pan and allow it to cook on all sides, about 1-2 minutes on each side.
Serve quickly with typical breakfast fair such as bacon, eggs, and hashbrowns.
To make your stuffed french toast even more delicious, top it with whipped cream and Nestle's Dulce de Leche syrup.
Recipe Card powered by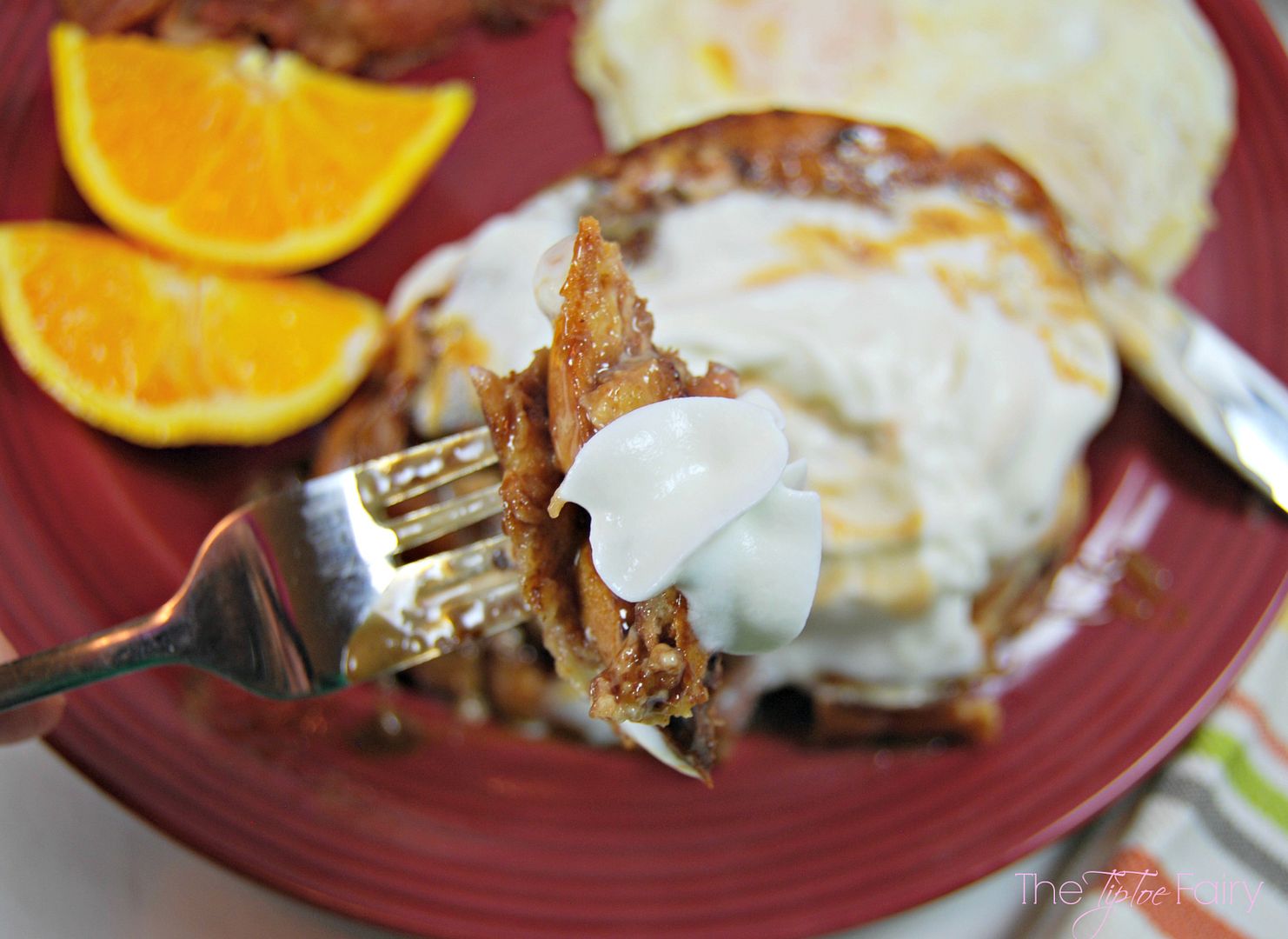 Enjoy!! And, if you are also a military veteran, know that we salute you and thank you for your service!
#CMSalutingHeroes #CollectiveBias