My middle daughter and I love crafting together, and one of her favorites is making little gifts for her friends. These Mini Christmas Tree Pinatas are a snap to make, and the perfect little gift to hand out during the class holiday party. This post contains affiliate links.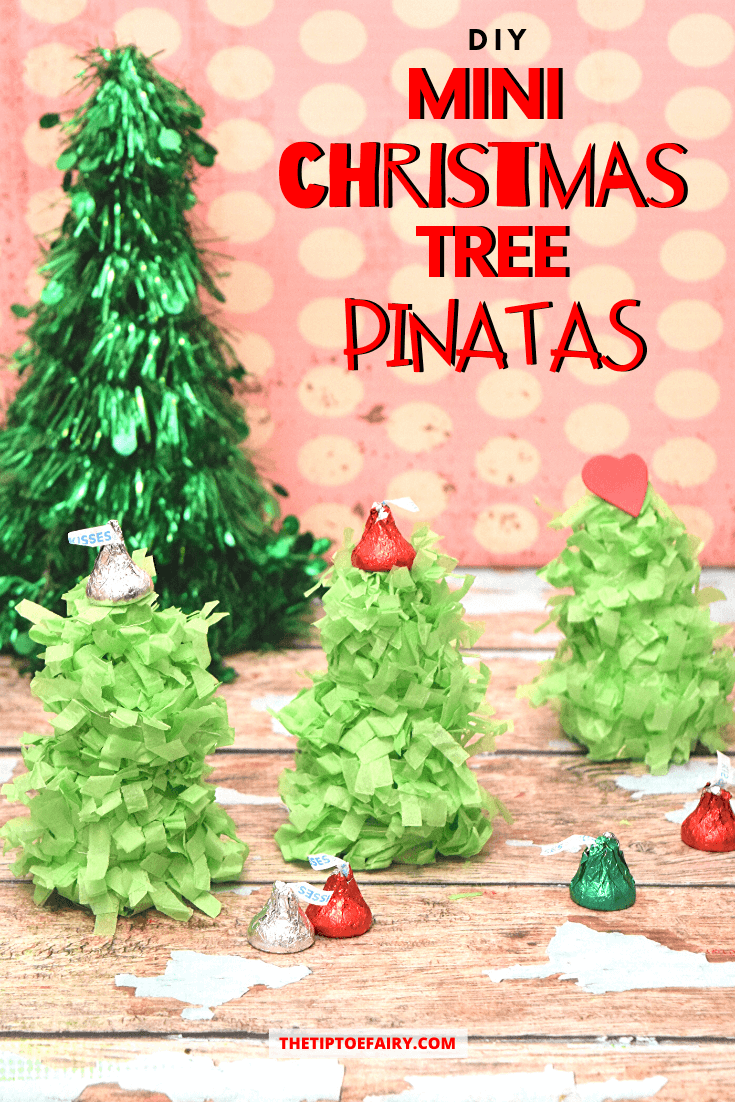 You can stuff them with anything from chocolate kisses to holiday stickers. We do a little of both candy and non-candy items.
How do you make Mini Christmas Tree Pinatas?
These mini pinatas are so simple to make. It's just a matter of wrapping the regular crepe paper and then the crepe paper garland around the cardboard cone. We decorate the tops with a chocolate kiss taped to the very point or a foam sticker like a star (or a red heart works great to make these Grinch-themed mini pinatas.)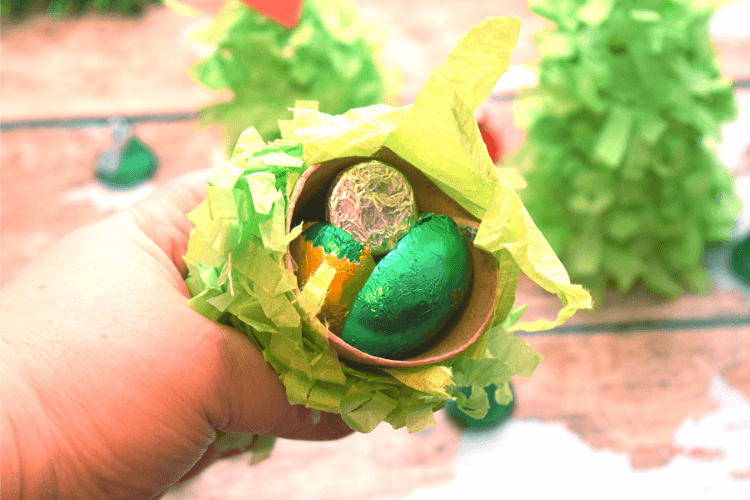 Then, when it's time to open their prizes, they just rip the bottom open and out falls the prizes. Kids just love these.
What can you do with these mini pinatas?
We make these Christmas Tree Pinatas for class party favors to give to my daughter's class at school. But, you could do so much more. They could be an advent calendar. Wouldn't they be so cute as place holders for a Christmas party? Or, even prizes for a Christmas game like Christmas Name that Tune, Christmas Pictionary, or even a Christmas Lights Scavenger Hunt!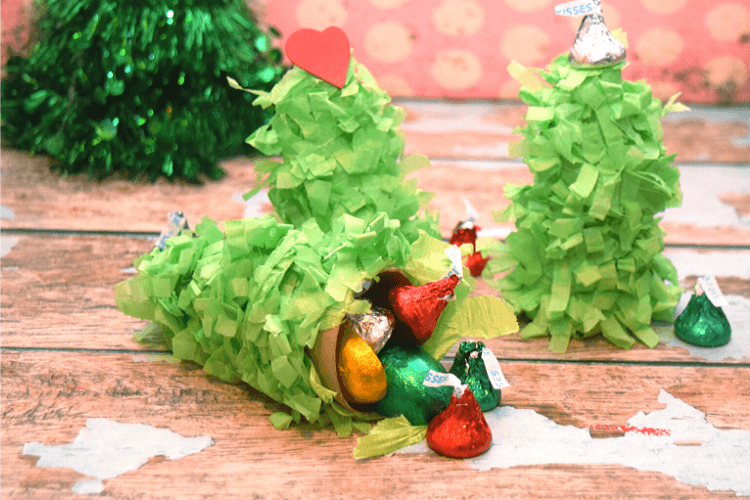 What kinds of things do you fill Mini Christmas Tree Pinatas?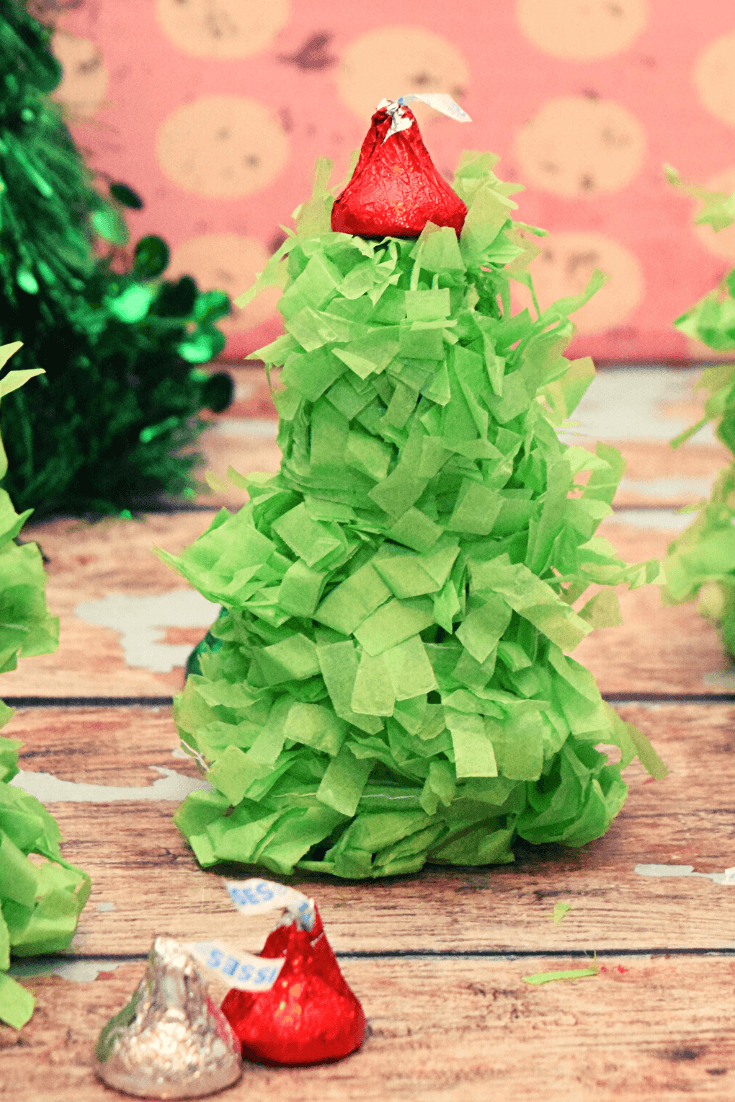 These little pinatas would be perfect to decorate a dessert Christmas party table along with a Marshmallow PEEPS Christmas Centerpiece and a DIY Peppermint Platter. You can make Candy Cane OREO Cupcakes, Jack Frost Christmas Chocolate Bark, and Cookie Butter Cheesecake.
More fun Christmas craft ideas
Yield:

24
Mini Christmas Tree Pinatas
Make these festive little Mini Christmas Tree Pinatas for your party or for the school class party!
Instructions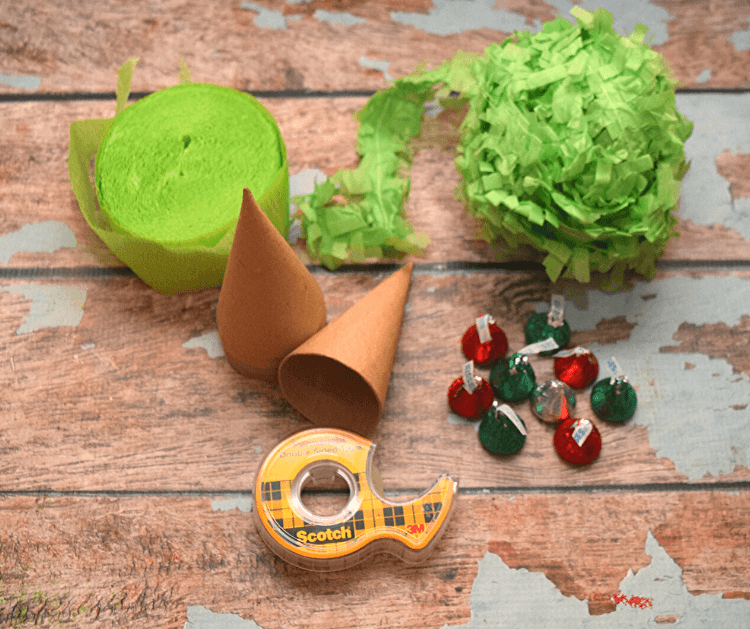 First fill the inside of the cone with candies, treats, and prizes.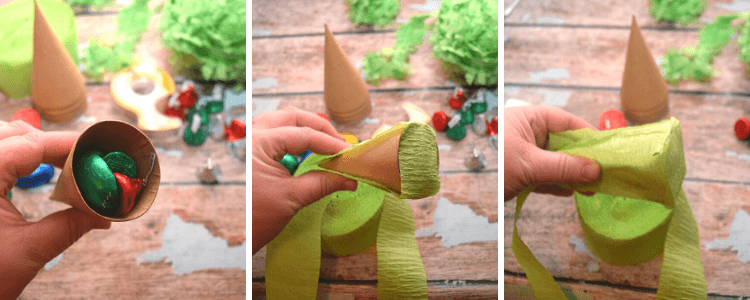 Tape the piece of crepe paper to the middle of the cone and go up and over the point of the cone, then down over the bottom of the cone.
Pivot 90 degrees and do this a second time and tape it off at the middle of the cone. This creates a double layer of crepe paper covering the candy and prizes and should hold them in the cone securely.
If you don't feel it's strong enough, pivot again and wrap it 1 to 2 more times, making sure to cover the bottom.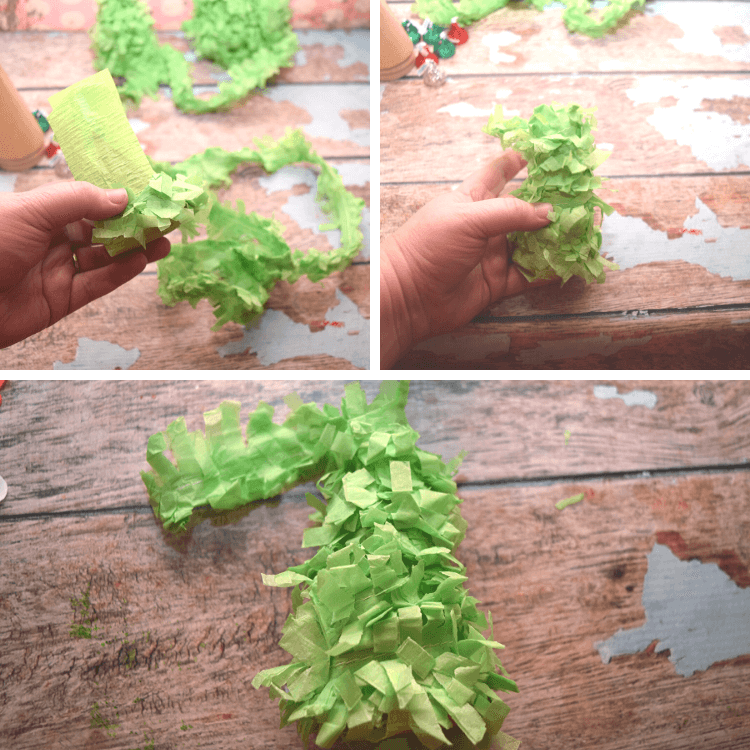 Take the beginning of the tissue garland and tape the raw edge at the bottom edge crepe paper.
Then, wrap the tissue garland up and up next to each other so it looks like a Christmas tree.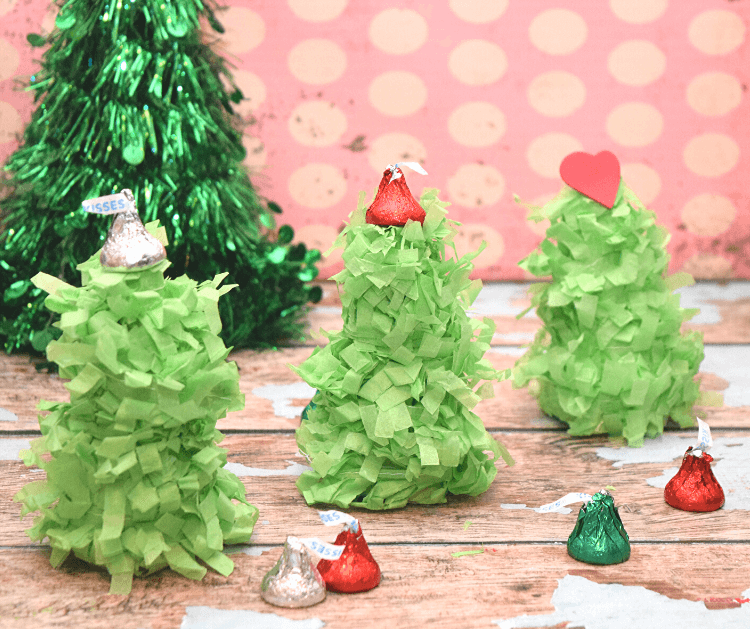 Cut the garland at the very top and tape it.
Cover the tape with a chocolate kiss, a foam star sticker, or a red heart sticker as the "tree topper."
Notes
I make these assembly line style.
First, I fill 6 cones with candy.
Then, I wrap the crepe paper for all 6 cones.
Next, I wrap the 6 cones with the tissue garland.
Finally, I add the tree topper to each one.