This shop has been compensated by Collective Bias, Inc. and its advertiser. All opinions are mine alone. #ScotchBriteCleanHoliday #CollectiveBias
Whenever we have guests over for the holidays, I always want to make sure the bathroom is fully stocked and super clean. I never want a guest to have an issue in the bathroom and not be able to find what they need. Plus, I always like to add a holiday touch or two to make it festive in there.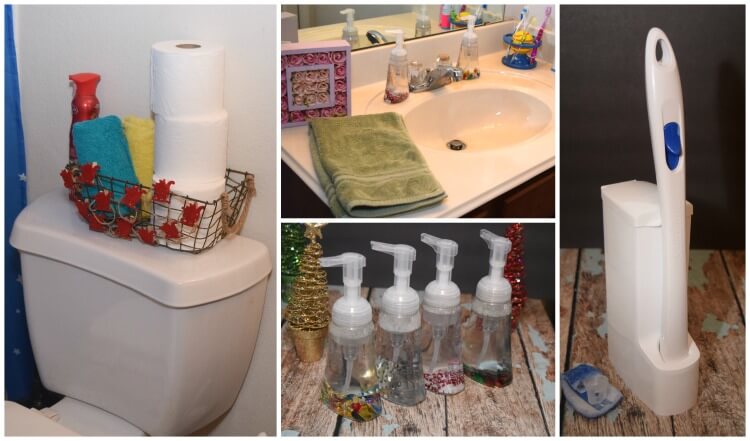 I wipe down everything with disinfectant wipes, sweep and mop, and I make sure to use the scrubbing power of Scotch-Brite™ in the toilet. I make sure everything is within easy reach like a holiday scent spray, extra towels and toilet paper, and I make sure guests can easily find the toilet bowl scrubbers and plunger — just in case!
Just the other day I was stocking up on groceries at Kroger, and they had New Scotch-Brite® Disposable Toilet Scrubber and New Scotch-Brite® Disposable Scrubber Refills. They currently have the Starter Kit on sale for BOGO! I was able to get one for each bathroom with that deal! It's available both at Kroger and Kroger banner stores.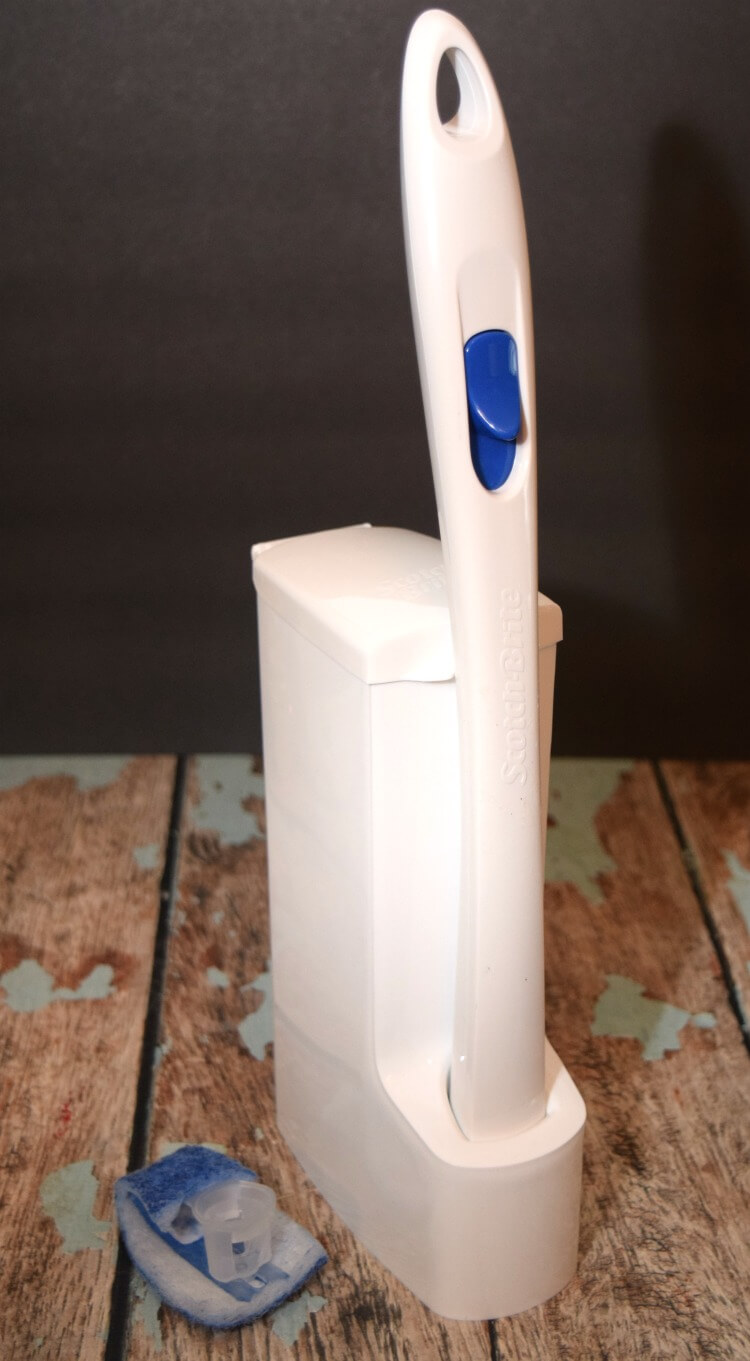 I love these toilet scrubbers. Not only are they disposable, but they scrub the messes that get left behind. They are also shaped to easily access stains hidden under the rim and have a built-in bleach alternative cleaner with pumice to scrub away rust & hard water stains.
In addition to cleaning, I also like to add a few touches of the holidays to the bathroom. I've got two super easy ways to do this. First, I had this little holiday card clothespin garland. It's cute little red sleds, and the clothespins clip on to the wire basket I keep on the back of the toilet. Just a little holiday cheer!
Second, I add some decorations to the soap dispensers and make DIY Holiday Liquid Soap.
DIY Holiday Liquid Soap Dispensers
Supplies:
Foaming liquid hand soap dispensers (I chose clear)
Holiday confetti and little plastic charms and trinkets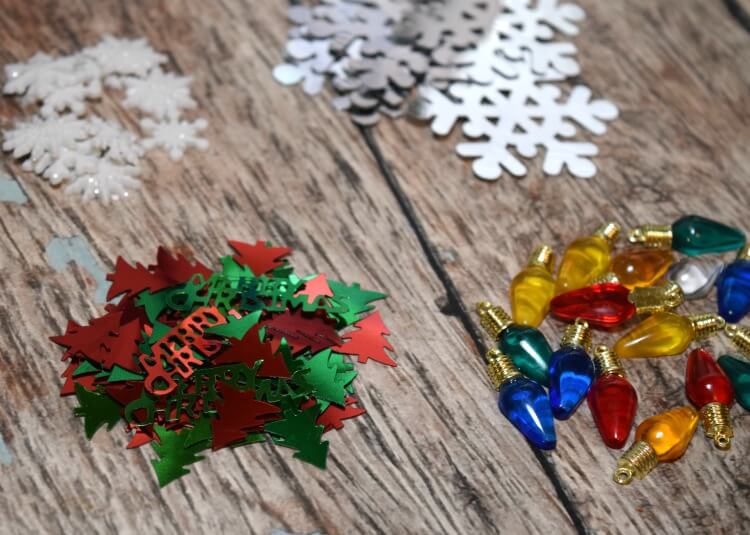 Directions:
1. If your soap has labels on it, you can easily soak them to remove the labels. I found soap bottle that didn't have any labels on them once the outside packaging was removed, so I was able to skip this step. Also, I find that clear soap works best to show off the festive little trinkets and confetti.
2. Next, just unscrew the lid to each soap bottle and insert a few trinkets. I found all sorts at the craft stores from tiny candy canes to holiday lights and snowflake confetti.
3. Screw the lid back on, and it's ready to set out! It takes a minute to put these together!
I don't recommend buying tiny sequins or confetti that can get stuck in the pump of the soap bottles. I made sure the ones I picked were way too big to get sucked up.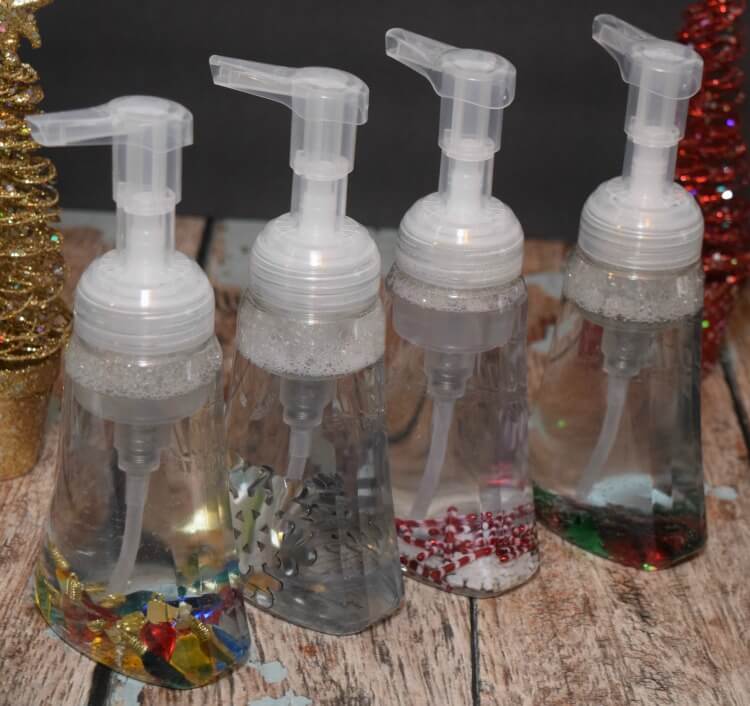 Can you believe how easy these are? They came out so cute, so I had to put them everywhere there's a sink in the house from the bathrooms to the kitchen.
Want some more ideas for your bathroom this holiday season? Check out even more great cleaning inspiration!