This shop has been compensated by Collective Bias, Inc. and its advertiser. All opinions are mine alone. #SweetWarmUp #CollectiveBias
I love all kinds of berries, and I have been on a berry kick lately. There are a few things I love as much as berries like turning those berries into a pie, a hot cuppa Bigelow tea, and a good book. All three of these just fill me up with warmth on extra cold winter days.
It has been freezing here in Texas. This is the second year that winter is no longer mild. I think Texas has moved North or something. We have stretches of weeks with below freezing temps, which is like crazy. We've had to buy space heaters and electric blankets, but the best thing to warm me up is a nice steaming mug of tea.
While we were at Target the other day with Mr E's Christmas money burning a hole in his pocket, I needed to stock up on Bigelow tea. They have one of the better selections compared to most other grocery stores around here. This time around I picked up Bigelow's English Teatime, and I grabbed a canister of Truvia® for baking.
I love tea, especially with a little zero-calorie sweetener and cream. It just tastes so delicious that way. Not only do I use Truvia® in my tea, I've also been working to cut the sugar in our diets and use a natural sweetener like Truvia® in my baking, too.
My favorite part is making the raspberry filling. I like to call it Smashed Raspberry Compote. You don't cook the raspberries down to nothing. You cook them just enough to thicken the juice and smash the fruit. This is another great place to use Truvia® instead of sugar.
By making it a little chunkier with smashed fruit filling, I find the hand pies are less messy. And, it tastes really good just by itself. It's very possible I ate a few spoonfuls while making these pies.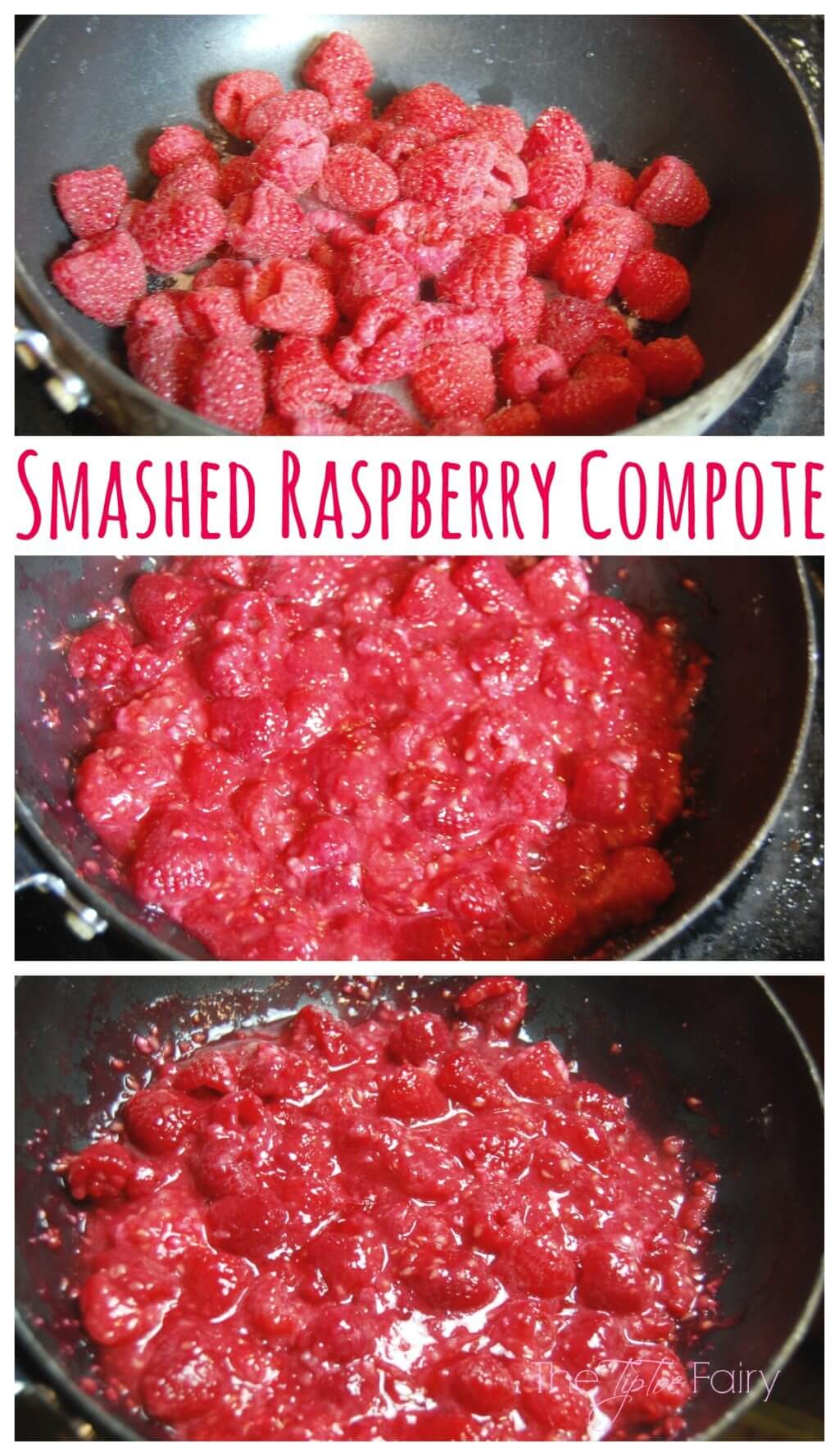 Putting these pies together is easy peasy. Do you ever pinch a pie crust around the edges? This is how I do it HERE. It makes such a pretty edge. Also, make sure you only use about a tablespoon of each the cream cheese and the raspberries so it doesn't overflow the pies.
My parents gave me their hand-me-down iPad 3 during the Christmas holidays. My dad loves to get the latest and greatest tech gadget, so he got a new one and passed the old one down to me. I was thrilled! I have never been into eBooks before, but I am officially hooked. I've read 2 in the last week alone. When I do get some "me" time, you can now find me under the electric blanket on the love seat with the iPad in one hand, a hand pie in the other, and my mug of tea cooling on the end table.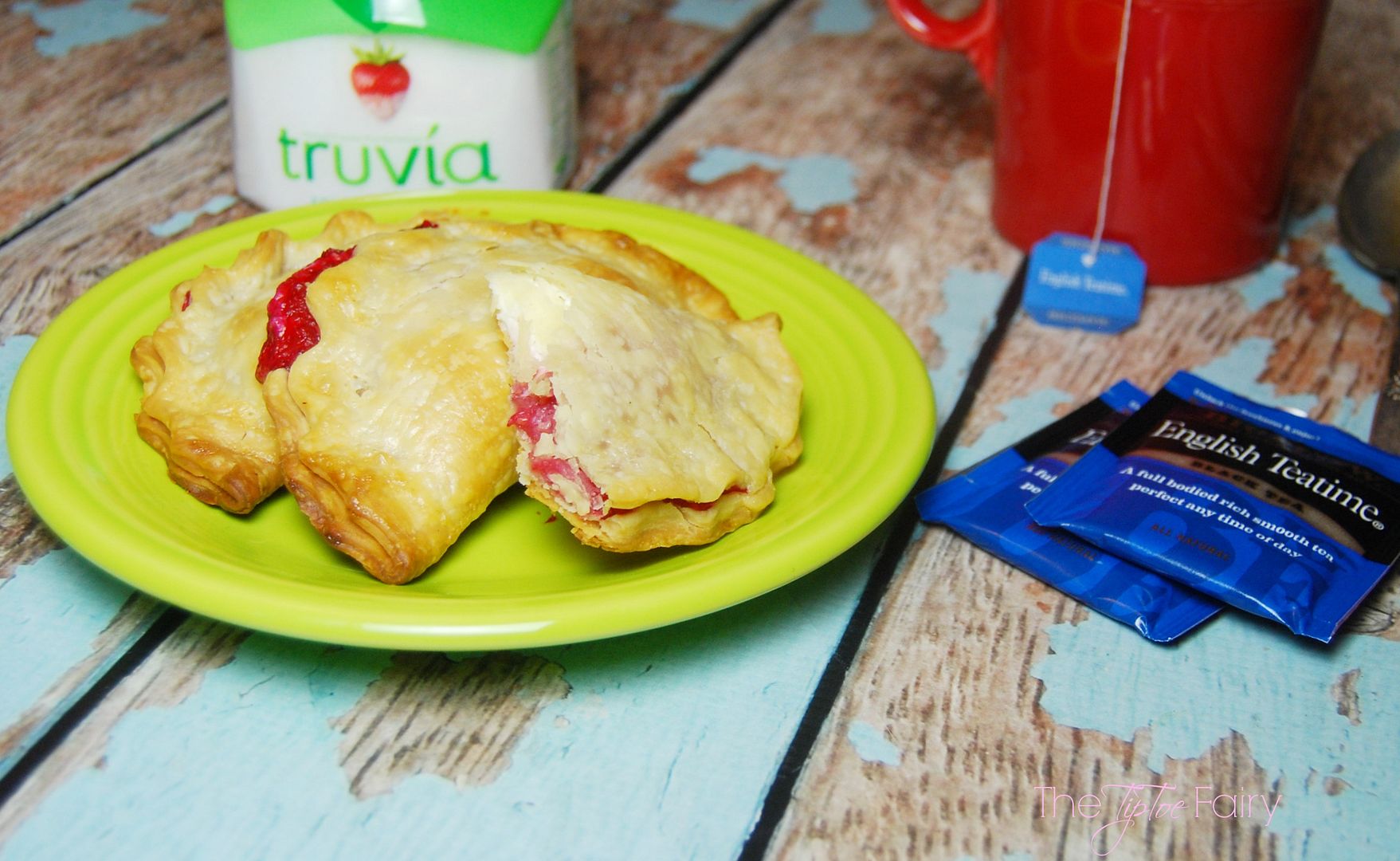 I just finished The Martian: A Novel.
I could not put it down and read it nonstop this past weekend. It's about an astronaut who is left for dead on Mars. It's his journal, and then it goes back and forth between him and the entire world pulling for him for more than a year while NASA tries to figure out how to save him. It's very much for the geek at heart because there's lots of math and science. It was such a good one.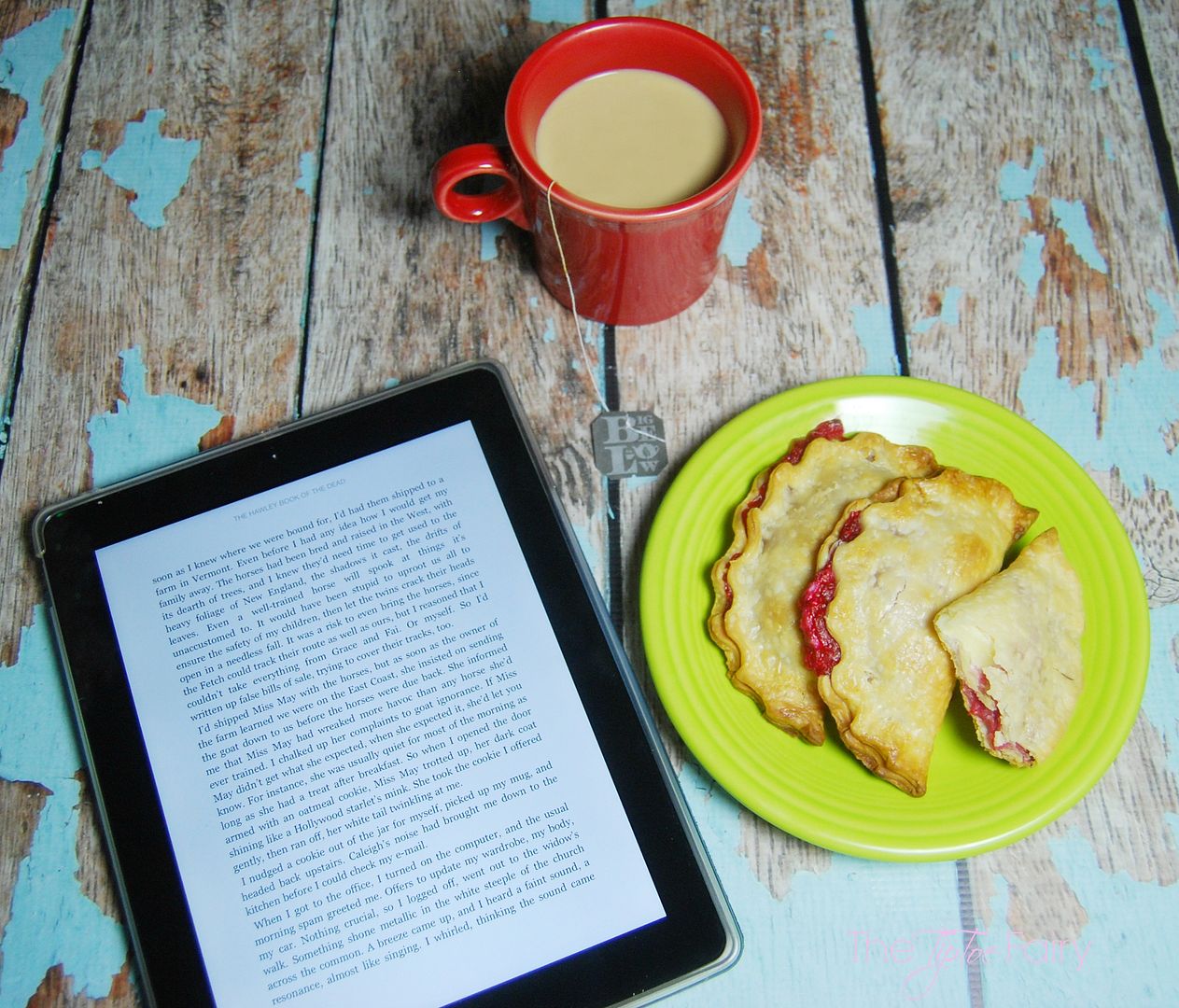 The other one I just read was The Hawley Book of the Dead: A Novel. It's about a woman who's a magician along with her husband, and she kills him during a trick in their stage show. She was set up, but you learn she comes from a long line of women who have real magic as well. This is the first in the series. I couldn't put it down either. I can't wait for book two to come out.
More Hand Pie Recipes
Yield:

12
Smashed Berry Cream Cheese Hand Pies with Truvia®
A deliciously easy hand pie recipe sweetened with Truvia®.
Ingredients
8 oz cream cheese, softened
1/2 pint fresh raspberries, washed
3 refrigerated pie crusts
2 teaspoons + 2 tablespoons Truvia®
1 tablespoon freshly squeezed lemon juice
2 tablespoons water
1 teaspoon corn starch
2 tablespoons cream or half and half.
Instructions
Preheat oven to 425 and line a cookie sheet in parchment paper.
Once the cream cheese is softened, sprinkle 2 teaspoons of Truvia® onto it and mix until well combined. Set aside.
In a skillet, combine corn starch, water, and lemon juice.
Next, add the raspberries and turn the fire to medium.
Sprinkle the 2 tablespoons of Truvia® all over the raspberries and stir.
Allow to simmer, stirring occasionally.
Use the back of the spoon to smash the berries. They'll fall apart quite easily.
Once the compote has thickened, remove from heat. The raspberries should not completely be dissolved into the sauce, but should have that smashed look.
Allow the smashed berry compote to cool completely.
Unroll each pie crust and using a 6-inch round cookie cutter, cut 4 circles from each pie crust (for a total of 12).
Take each circle and add 1 tablespoon of cream cheese and 1 tablespoon of smashed raspberries.
Fold over and pinch together along the seam.
Lay each pie on the cookie sheet.
Brush each pie with cream.
Bake until golden brown for about 20-25 minutes.
Allow to cool before serving.
If you're interesting in trying Truvía® Natural Sweetener before purchasing, please request your free sample HERE!
Are you a tea drinker? How do you like to drink it?