Winter is one of my favorite times of the year not just because of the cold dreary weather, but it's also when blood oranges are in season. I love using them in salads, drinks, and desserts. I can't wait to share this Blood Orange Pie with you!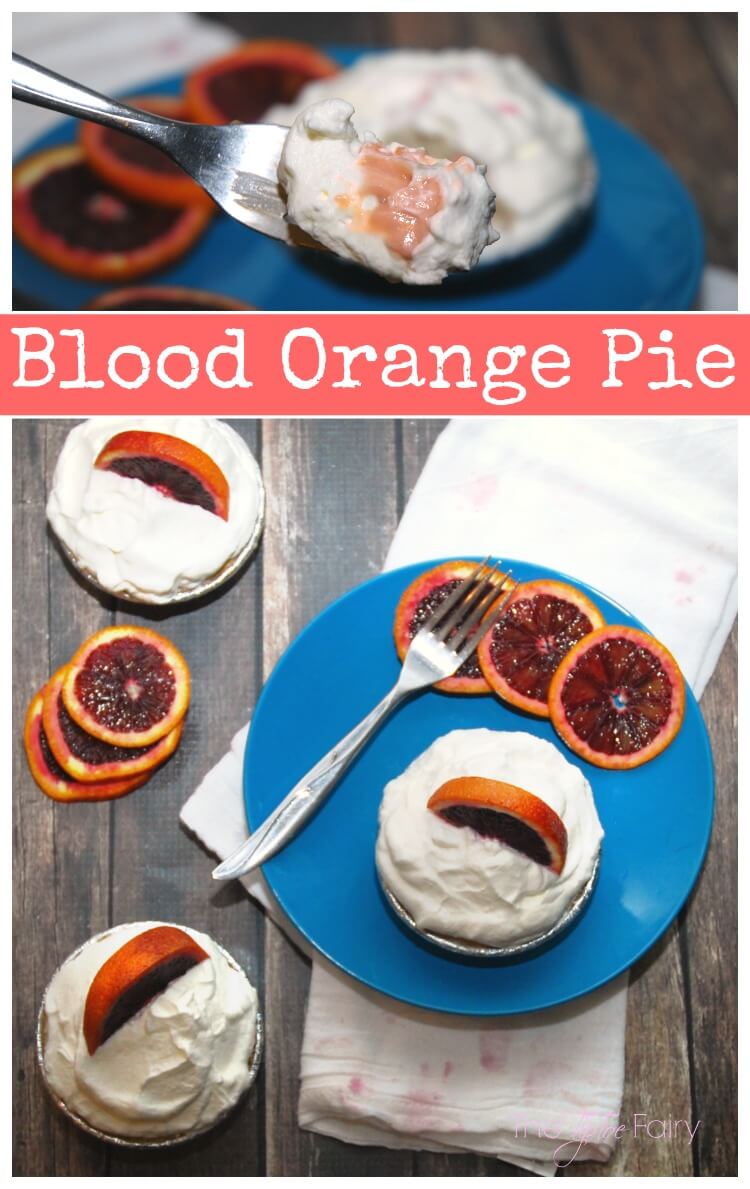 This Blood Orange Pie recipe is very similar to Key Lime Pie. In fact, the only difference is a substitution of blood orange juice instead of key lime juice. It takes just a few moments to whip up and bake. Before you know it, your mini pies are cooling in the fridge during dinner, so dessert is ready at just the right time.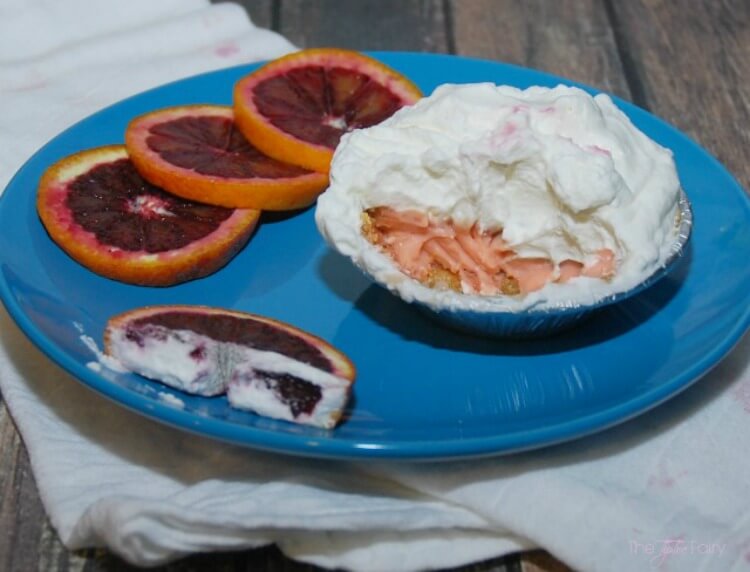 This recipe makes just the right amount for six mini pies or one big pie. Once they have cooled, I put a big dollop of whipped cream on each mini pie and add a garnish of blood orange.
This pie has a delicate creamy flavor reminiscent of a dreamsicle. Sometimes Key Lime Pie can be sour and give you quite the pucker, but I've found Blood Orange Pie is sweeter with just a hint of sour tang. It has definitely become a favorite with my family.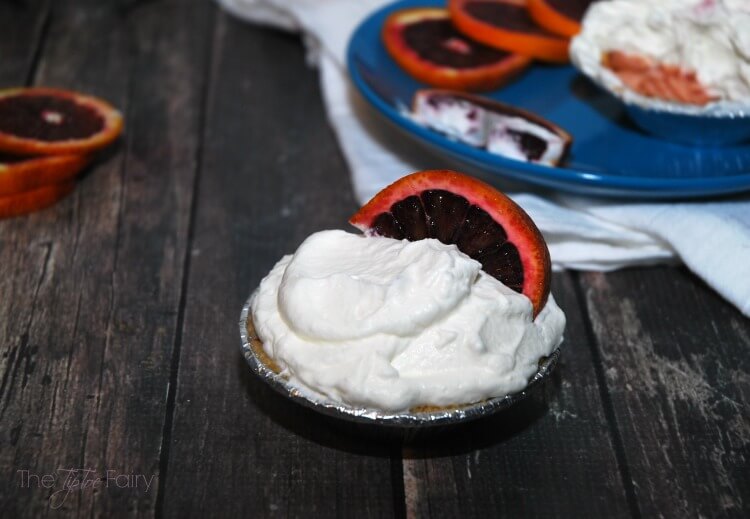 More Pie Recipes
Ingredients
6 graham cracker mini pie crusts or 1 regular size graham cracker pie crust
3 egg yolks
14 oz can sweetened condensed milk
1/2 cup blood orange juice
1 tablespoon of blood orange zest
2 cups whipping cream
1 tablespoon of sugar
Instructions
Preheat oven to 350 degrees.
Combine egg yolks, milk, blood orange juice, and zest and mix until smooth and creamy.
Pour into pie shells.
Bake for 12 minutes.
Chill in the fridge until cool.
While pies are cooling, whip the whipping cream and sugar on high until peaks form.
When ready to serve, top each pie with fresh whipped cream and garnish with thin slices of blood orange.