My teenager, Emma, is always asking me to make or do something she's seen online. She's usually how I keep up with the latest trends because most the time I have no idea what's going on. She usually wants me to take some challenge like the cinnamon challenge (no way) or she wants me to make this or that.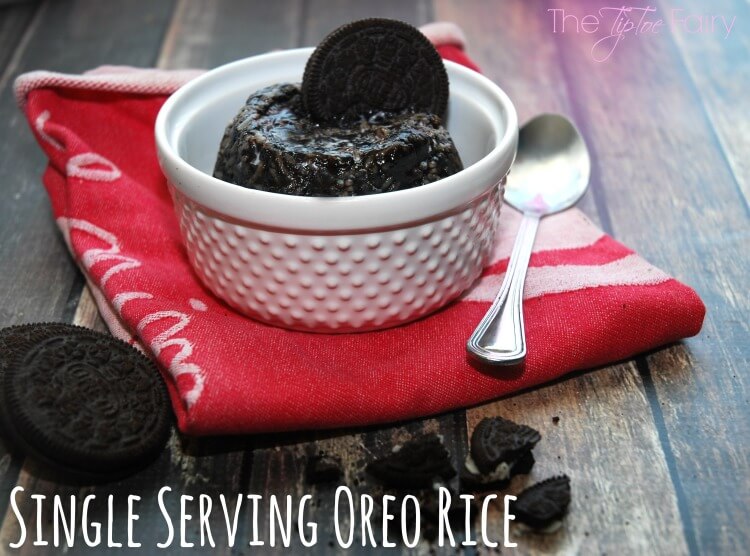 Often I do make the things she wants, and quite frequently, they are tasty. She recently told me about Oreo rice and pretty much begged if I would make it. I thought it might work well with those single serving Minute Rice cups. This is not a sponsored post, but those rice cups are so easy to just add a few ingredients and you have a meal.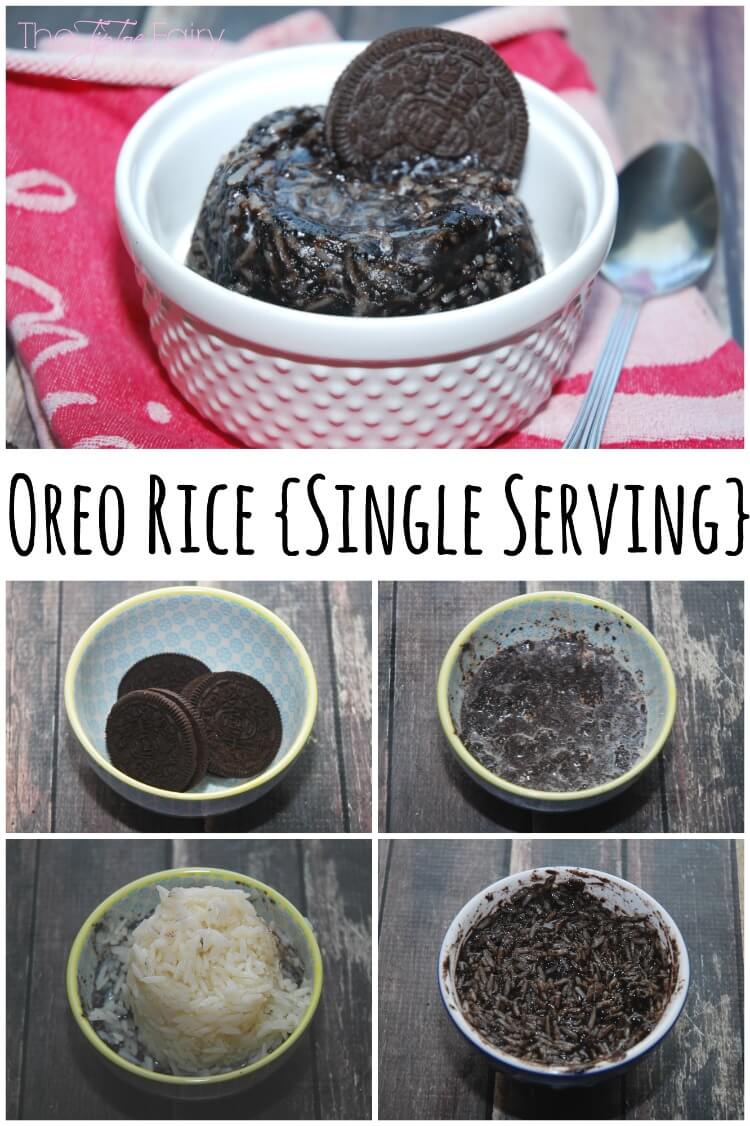 It's surprisingly really easy to make, takes a couples of minutes to whip up, and tastes pretty dang good. We put three Oreos in a bowl and soaked them in a couple tablespoons of milk. Then, we turned them into mush.
Next, we heated the rice cup for 60 seconds and then heated the Oreo mush for 60 seconds and then combined them. It's that easy!
Print
Oreo Rice – Single Serving
---
3

Oreos

1 cup

of ready to eat white Minute Rice

2 tablespoons

of milk or half & half or cream
---
Combine Oreos and milk. Let it sit for about a minute to soften the Oreos.
Then, mash the Oreos until they turn to mush.
Heat rice according to the package (60 seconds)
Heat the Oreo mush for about 60 seconds.
Combine and mix thoroughly. Then, serve.
Recipe Card powered by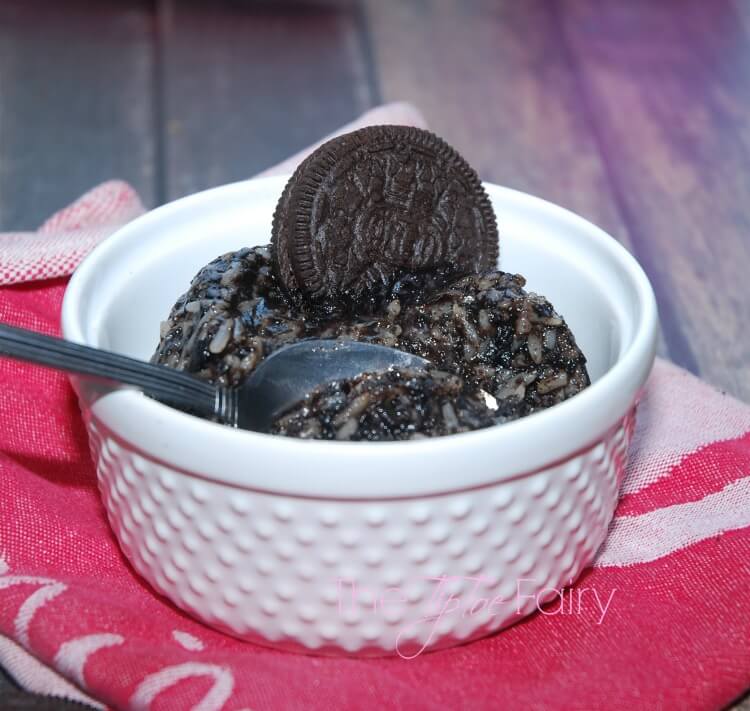 Emma was the first taste taster. She had never tried Oreo rice before, and for that matter, neither had I. She said it was like eating Oreos in rice — very descriptive. LOL! I thought it tasted like a nice chocolate dessert. I've never had rice pudding, so I'm not if it's the same. But, if you are craving something sweet and something chocolate, this is a great little treat!
We did experiment with adding less or more Oreos. If you want it more pudding like, I'd recommend adding a fourth Oreo, and when it's ready to eat, pour over a third tablespoon of milk or cream on top.
Have you ever tried Oreo rice?
Looking for more single serving meals? Check out my Cheesy Broccoli Rice Casserole for One! It's the perfect meal to take to work!