Did you know last Sunday was National Watermelon Day? Neither did I until the very day of! There seems to be a day for everything. Quite frankly, I can't even remember how I even learned of it — probably reading someone's blog. Luckily, I had half of a watermelon sitting in my fridge just waiting for me to do something with it.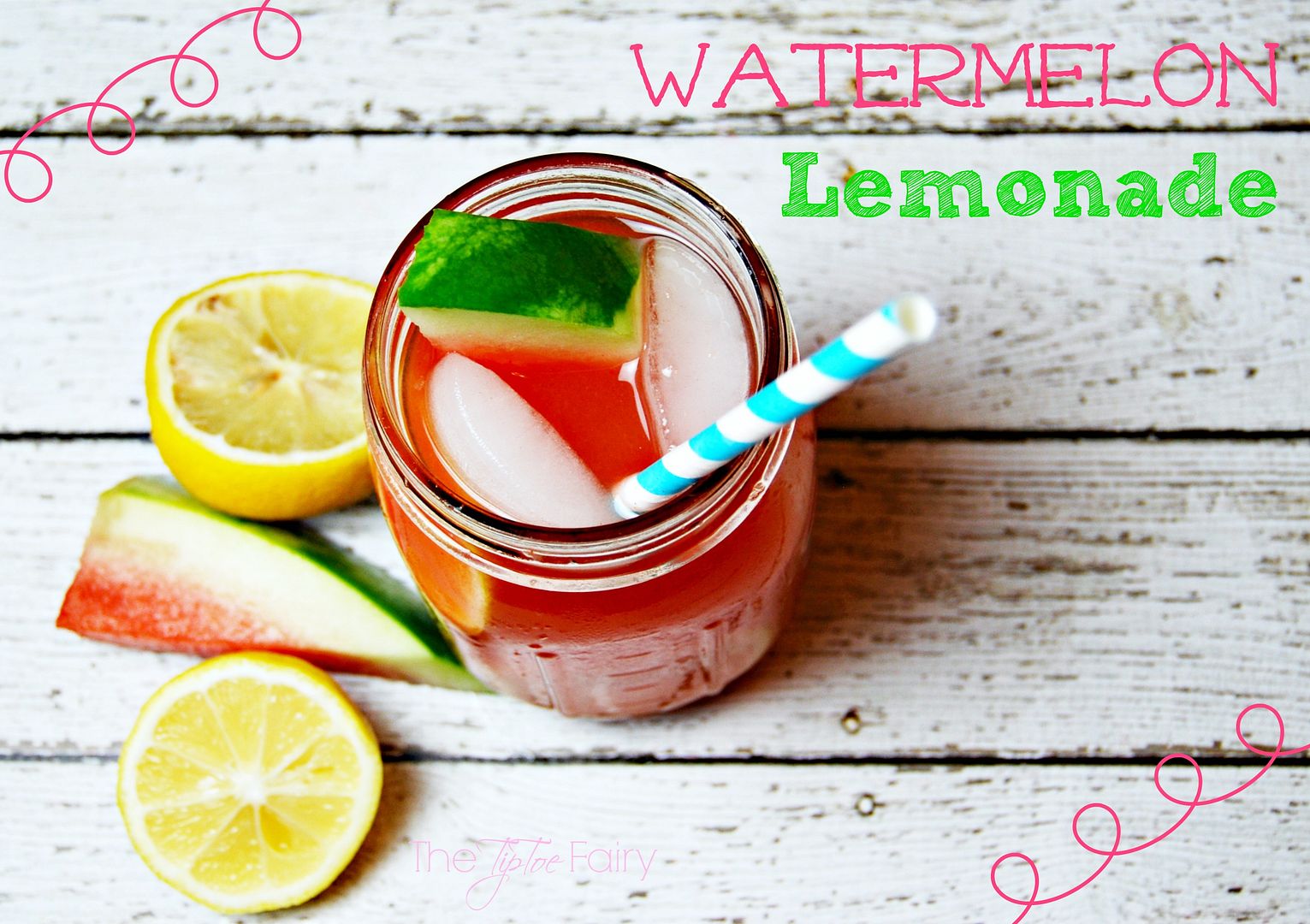 Originally, I was just going to slice it up to go along with dinner. Then, I remembered watermelon lemonade might just be a tasty treat. Plus, I was dying to try to puree something in my new fancy blender.
My father-in-law died a few months ago. With that, my mother-in-law has made some big changes, including moving out of their home. Lately, she's been bringing things by to see if we wanted them. You should have seen the giant Santa Claus Christmas ornament she brought — like the size of a basketball!
One thing she brought me was this super heavy duty blender. My father-in-law had a lot of health problems and towards the end the only thing he could really do was lay in bed and watch television. Apparently, he also had a healthy habit of ordering "seen on TV" products as well. One of the things he bought was this Montel Williams Health Master Elite blender.
My mother-in-law said he was only able to use it one time. She brought it over and gave it to us as she had no use for it. It looked pretty fancy, so I decided to keep it. I looked it up on Amazon and this is one heavy duty blender. You can even make soup in it! I don't know much about it, but I think it's fairly close to a Vitamix — about as close to a Vitamix as I'll ever get.
It did really well with pureeing watermelon. Now, I've been making smoothies full of fresh fruit and greek yogurt for Nate to drink on the way to work. Seriously, I can cut open a peach, pull the seed out, and throw the entire thing in there and it just purees! I love this thing!
Print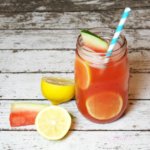 Watermelon Lemonade
---
1/4

of a seedless watermelon, cubed

1 cup

of fresh squeezed lemon juice

4 cups

water
simple syrup with 1 cup water and 1 cup Splenda
Lemon slices
Watermelon slices
---
Using a blender, puree watermelon. Then, using a fine mesh strainer, strain the juice into the pitcher.
Squeeze 1 cup of lemon juice and add to the watermelon juice.
Heat 1 cup of water in the microwave until boiling (about 3 minutes). Then, add 1 cup of Splenda. Stir until completely dissolved. Then, add this mixture to the watermelon juice.
Next, add water and slices of lemon.
Stir or shake until well combined.
Chill for 30 minutes to 1 hour.
Garnish with watermelon.
Recipe Card powered by
My kids loved this recipe! It is a different taste then any other lemonade I've ever made, and it grows on you. I wasn't sure I liked it in the beginning, but now it's really good! If you like watermelon and you like lemonade, you might just like it.