Thanks to Fruit Shoot for sponsoring today's post. My views and all this imaginative play are 100% my own!
During the hottest part of the summer, it's easy for kids to get bored and just hang out at the tv or play video games all day. August seems to always be when I hear "I'm bored" the most. We've already gone on vacation. The summer camps are done, and swim team is on hiatus til school starts. This is when I try to come up with fun and imaginative ideas for the kids.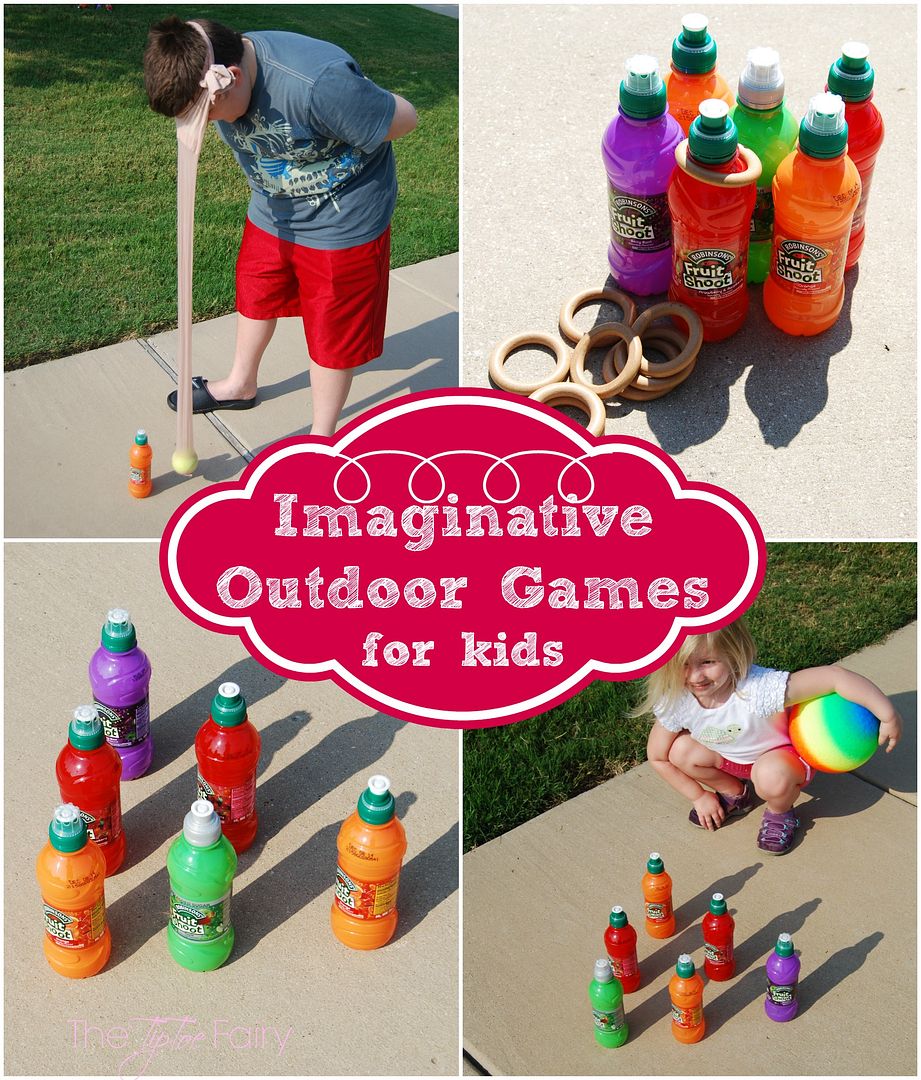 We've been making sock puppets and doing lots of artwork. My 10 year old has been having a blast with duct tape, too. With no swim team right now, I also want them to be active. Then, I heard about Fruit Shoot's Have a Ball Stunt Hunt, and we started coming up with all sorts of ideas.
Have you heard of Fruit Shoot? It's one of our favorite drinks. What I love about it is the new no-spill caps, which is great for no juice stains on the carpet or in the car! I love that it contains no fructose corn syrup. It also has real fruit juice, natural flavors, and no added sugar. They come in Orange, Apple, Berry Burst and Strawberry/Raspberry flavors. I love the Strawberry / Raspberry flavor! I usually find our favorite Fruit Shoot flavors at Dollar General.
After we drank up our Fruit Shoot drinks, we started working on our entry for the contest. We wanted to come up with something more than just bowling, so we came up with a few different ideas.
First up is something we're calling Elephant Ball. It's super silly, and you and your kids will be laughing your heads off when you play it. You need a pair of tights or pantyhose, a tennis ball, and a full bottle. We just refilled a Fruit Shoot bottle with water.
To play, you simply put the tennis ball in the foot of the pantyhose. Then tie the pantyhose onto your head or your kid's head. Then, with your hands behind your back, swing the ball around in the pantyhose like an elephant trunk and try to knock over the bottle. This was our entry for the Fruit Shoot Have a Ball Stunt Hunt contest.
You can see my son, who is such a good sport, in action here:
If you'd like to vote for us, click here!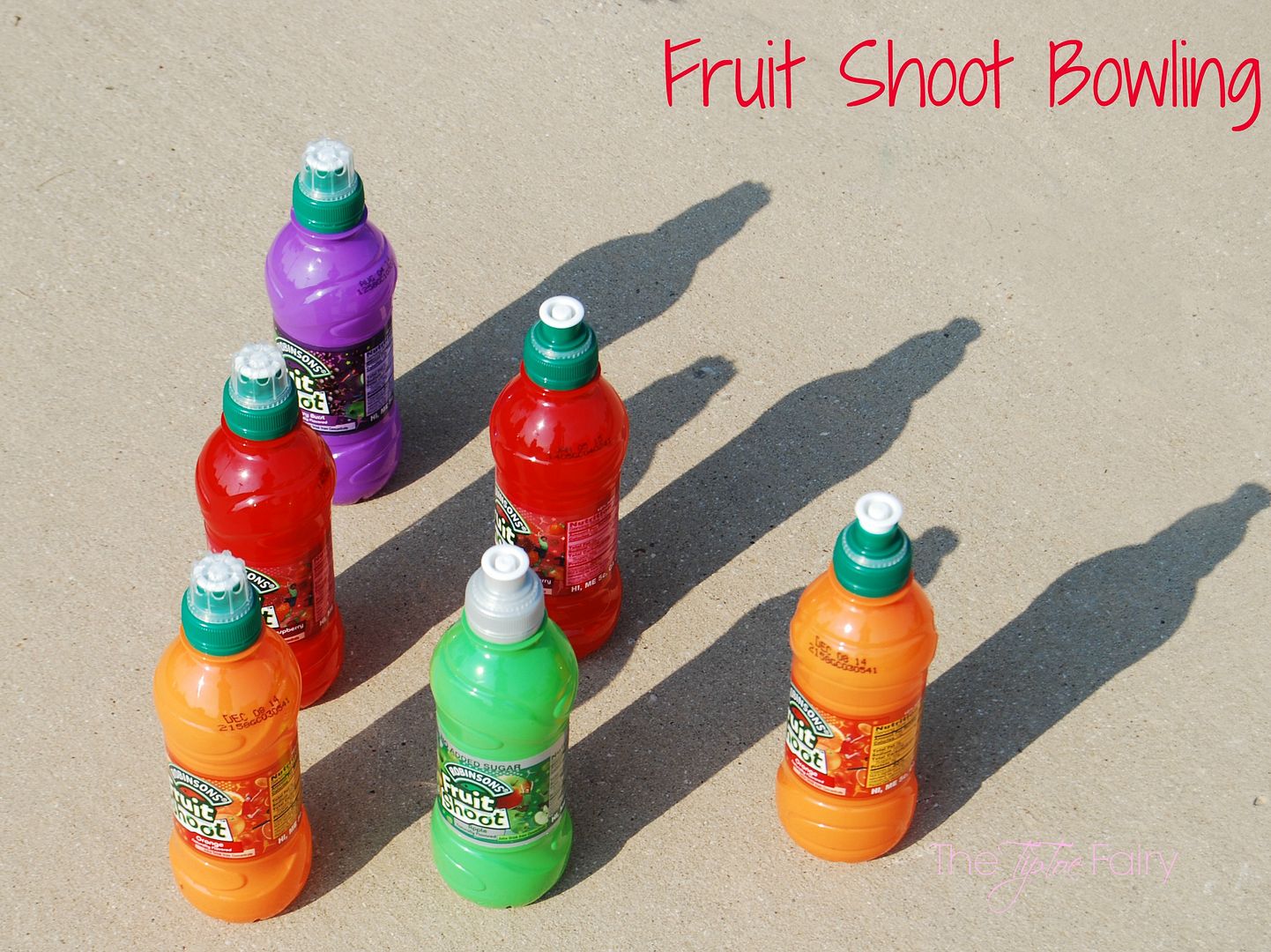 Our second game was miniature bowling. My preschooler had a blast with this one. We tried it with empty bottles, but the wind kept knocking them down. So, we filled them 1/2 way with water, which worked perfectly. You just need 6-10 bottles and a ball.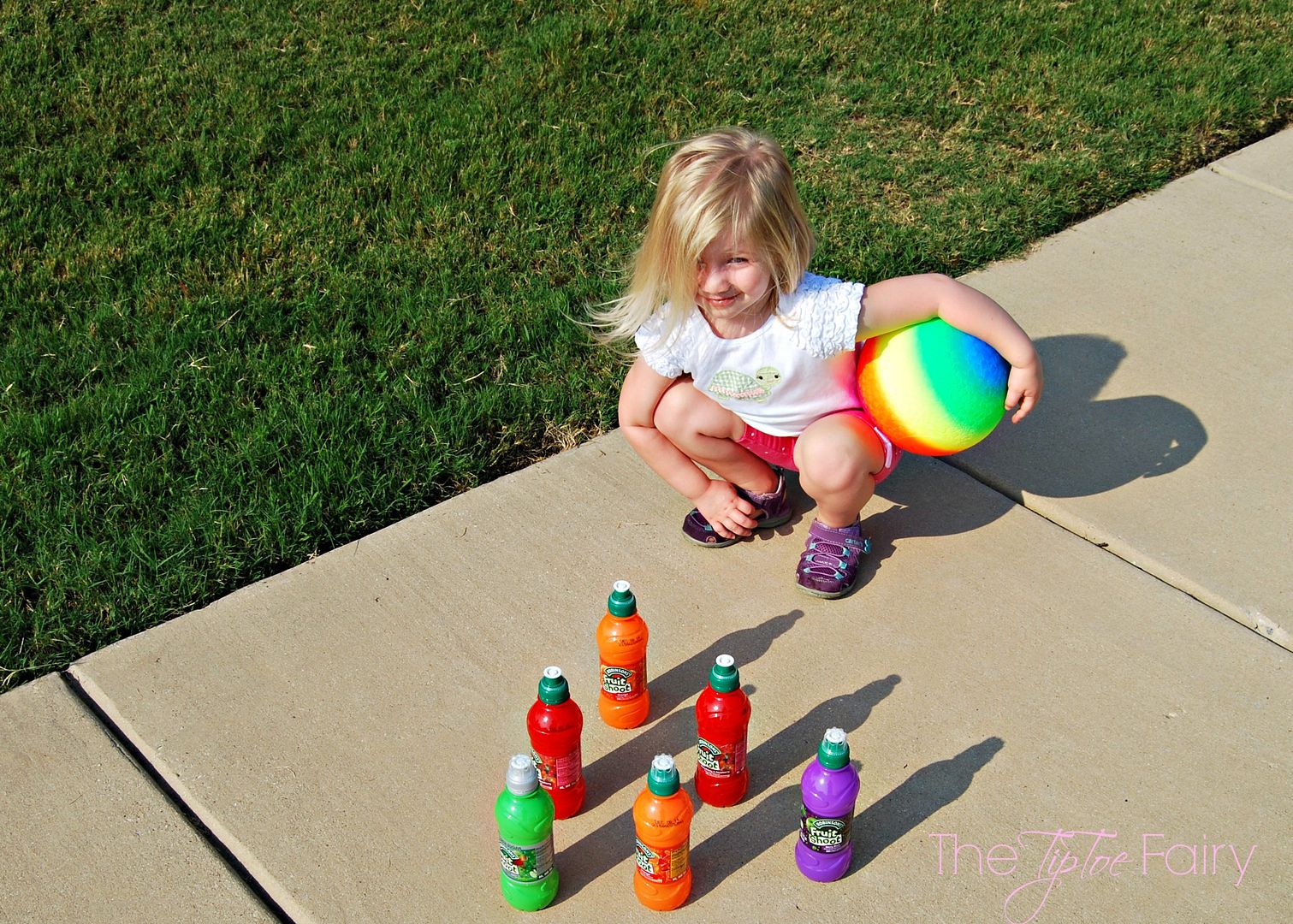 Here's my preschooler bowling on the front sidewalk:
Lastly, we had another fun, but harder game. This was a Ring Toss. We used the same half-filled Fruit Shoot bottles. And, I had some old wooden rings from hanging curtains that I was planning to recycle. This game was perfect for them! You can use old shower curtain rings to do this, too.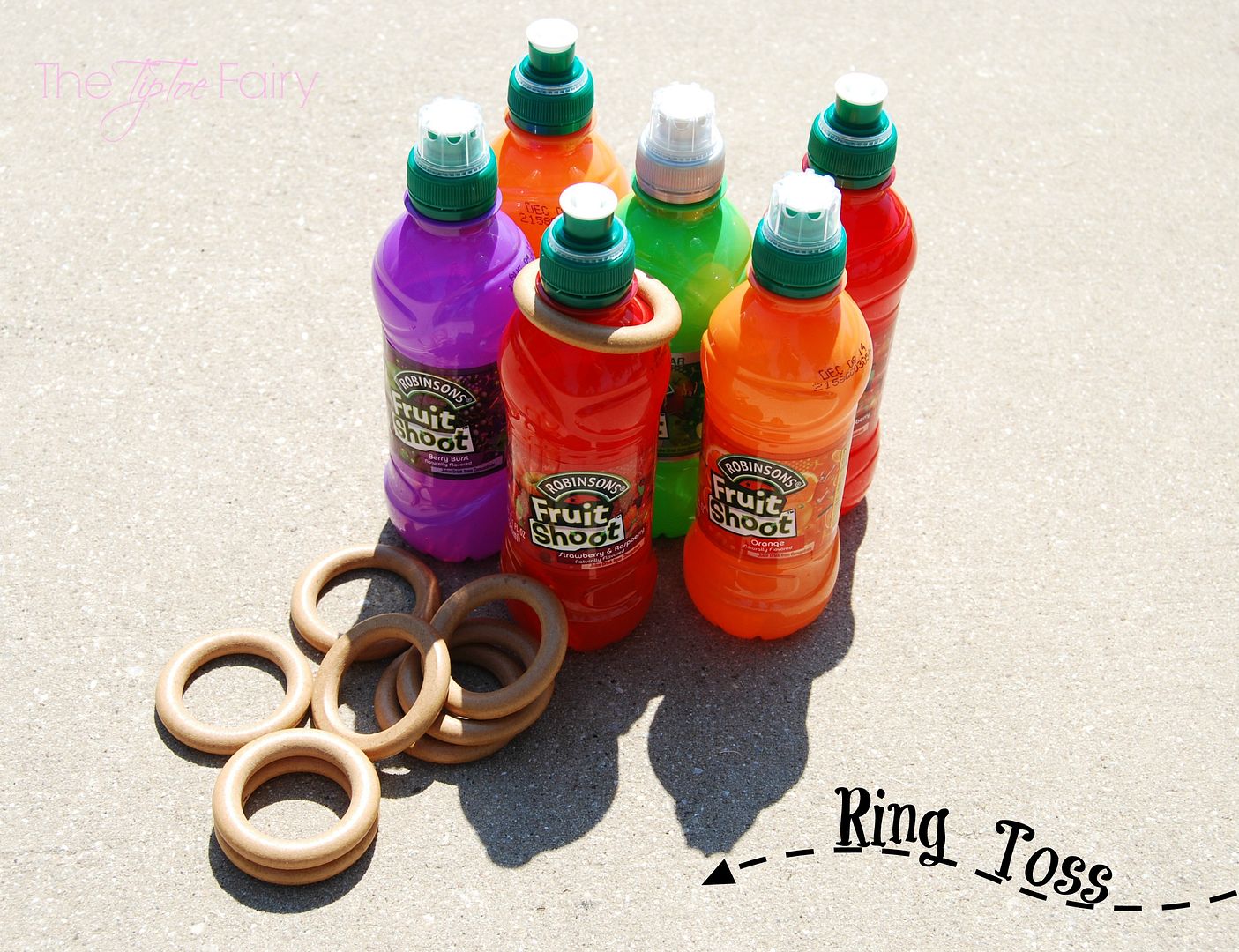 Are you ready to enter the contest yet? You can easily make the video on your smartphone and upload it directly to the website from your phone. That's what I did, and it worked perfectly!

To sweeten it, you can also receive a free bottle of Fruit Shoot when entering the contest. Plus, you can also receive a Waboba ball anytime you buy 6 bottles of Fruit Shoot in-store.
Here is a video for instructions on making your video submission:
Here are the rules:
The 'Have a Ball Stunt Hunt' competition is a great demonstration of Fruit Shoot's commitment to imaginative play and has a reward that is priceless. Here's how it works:
1. Visit the contest homepage to upload a video of your kids showing off their best tricks, stunts, and super-cool abilities with a Fruit Shoot bottle and any ball. To qualify, please make sure your video is under 30 seconds. Check out the stunt video we have already souped-up for inspiration!
2. Share your video with friends and family and encourage them to vote for your video.
3. Every week, we'll chose a winning video, give it the full-on Hollywood special effects treatment, and release it on our contest homepage for the world to see!
Are your kids going to enter? Mine had such fun doing it! What kind of fun games do you and your kids come up with when boredom strikes?