I saw a quick little video of another mom who made this little pretend play nail salon. I had a big supply of Amazon boxes waiting for the recycle bin and decided to whip up a little pretend play nail salon for my girls. They loved it! This post contains affiliate links.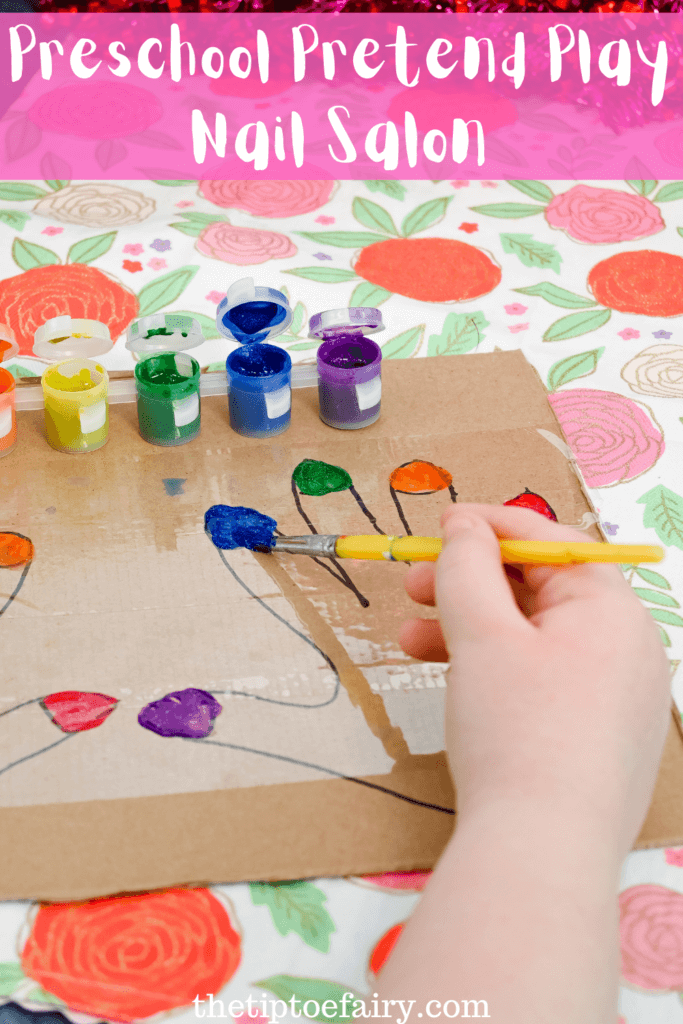 This is such a quick and easy craft to put together, and your kids will love it. My 4 year old loves it. My 11 year old loves it. Even my teenagers like doing this. Plus, it's so easy to clean up with washable paint.
What do you need to make a Pretend Play Nail Salon?
This is the perfect recyclable craft. You'll need:
a piece of cardboard – like a box flap
a marker
clear packing tape
washable paint
paint brush
paper towels (or baby wipes)
How do you make a Pretend Play Nail Salon?
Cut a rectangular piece of cardboard from a box.
Trace your hands with a marker on one side of the box.
Cover the hand drawings with clear plastic tape.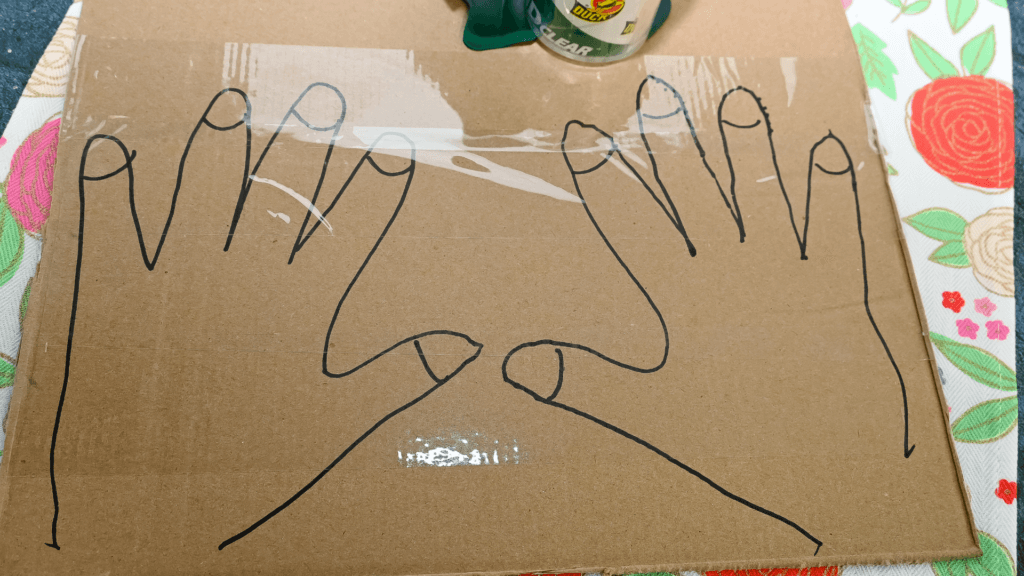 That's it! You're ready for play time!
How do you play with a Pretend Play Nail Salon?
I've seen some people use craft paint or acrylic paint. But, that's just a recipe for disaster for my kids staining their clothes.
I only use Crayola washable paints. We found this giant set of Crayola washable paint and my kids love it because it has regular paints, metallic paints, and their favorite for the pretend play nail salon – glitter paint!
Then, each kid just paints the nails how they want.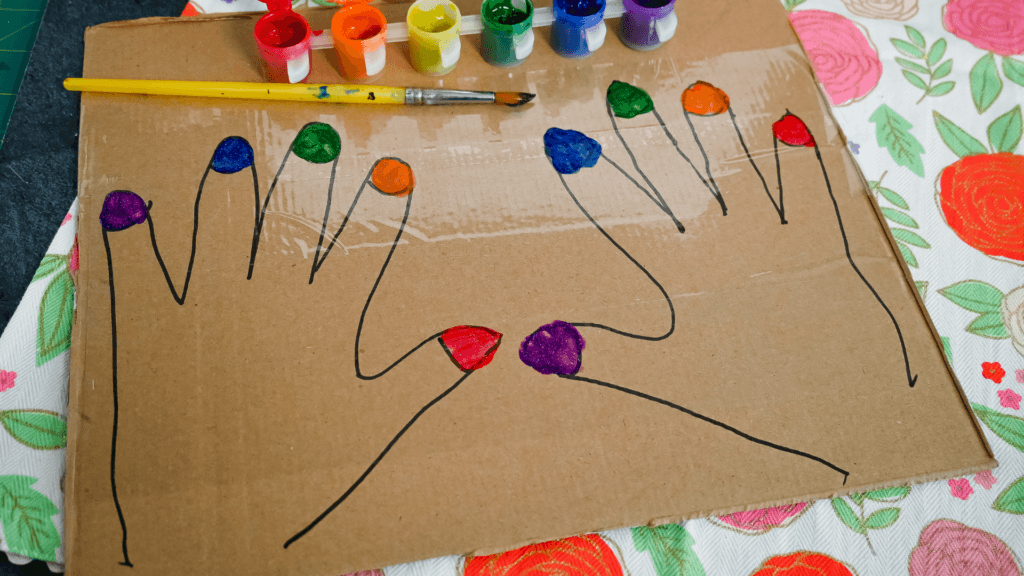 When they're ready to start over, we just wipe it off with a paper towel. Now if it's dried on, we use a wet paper towel or a baby wipe to clean it right off the tape. Then, just start over again!
That's it! So easy to do! And my kids will spend 30-45 minutes just painting nails in rainbows or all kinds of colors.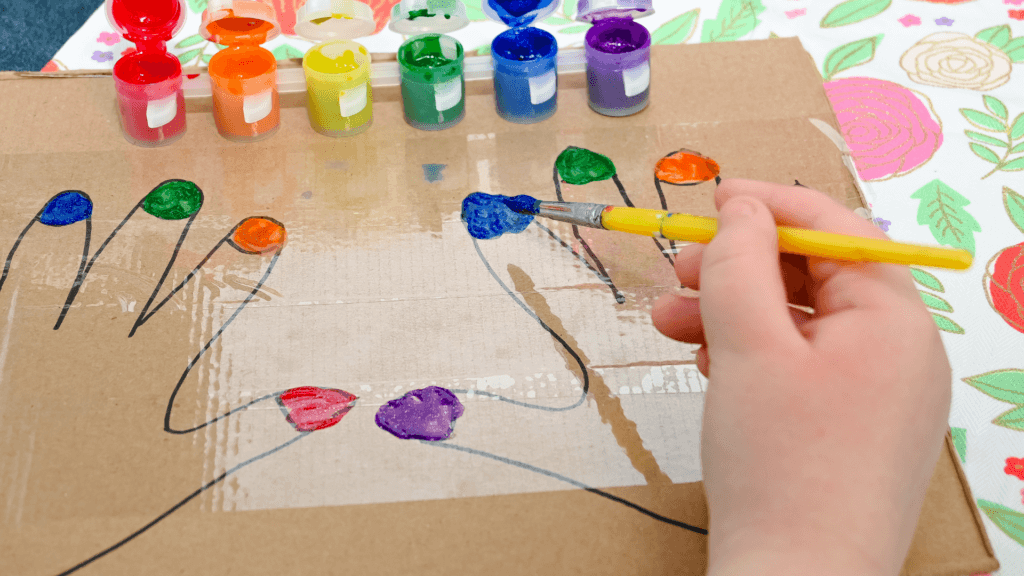 Here's a quick little Facebook Reel of us playing Pretend Play Nail Salon
More Preschool Fun
Come Join Us!
Liked this article and want more? Follow along on Instagram, Facebook, Twitter, Pinterest, TikTok, and YouTube!
Come over and join us on Facebook in the group Recipes, Crafts, and more with TipToe Fairy or Sewing and Crafting with The TipToe Fairy!
Visit Our Other Blogs!