Have you ever crafted while watching a scary movie? I love horror movies, but I'm terrified! I've found I can stand the intense terrifying-ness of a scary movie if I make crafts while I watch it. Instead of peeking out from behind my hands, I make something while I watch, and it makes it not so scary. Yeah, I'm a strange one.
We were watching The Blair Witch Project as I whipped these wands up. We were allowing our teenager to see it for the first time. She thought it was lame. I remember being terrified watching it the first time, and I was 21 or 22. At the ending she said, "that was it?" I can see her point now, but back in the day that was the first movie of its kind. There wasn't Paranormal Activity or Quarantine. Lame? Really?
On to the tutorial….These wands are so much fun to make (and play with, too!). Here's a quick and easy tutorial to make 4th of July wands to wave during all the parades next week. My kids love to be able to wave something in the air as the parade passes by. I make these wands all time as "fairy wands," but I though this would be so easy to turn into a patriotic wand complete with bells.
My littlest one could not quit shaking them long enough for me to get a decent shot of her. On a positive note, you get to see them in action!
4th of July Wands Tutorial

Supplies
Spools of tulle – Hobby Lobby has the best selection in my opinion
a couple pieces of cardboard scrap
scissors
1/4 to 3/8 inch dowel rod cut down to about 12 inches
acrylic paint
ribbons
bells
hot glue gun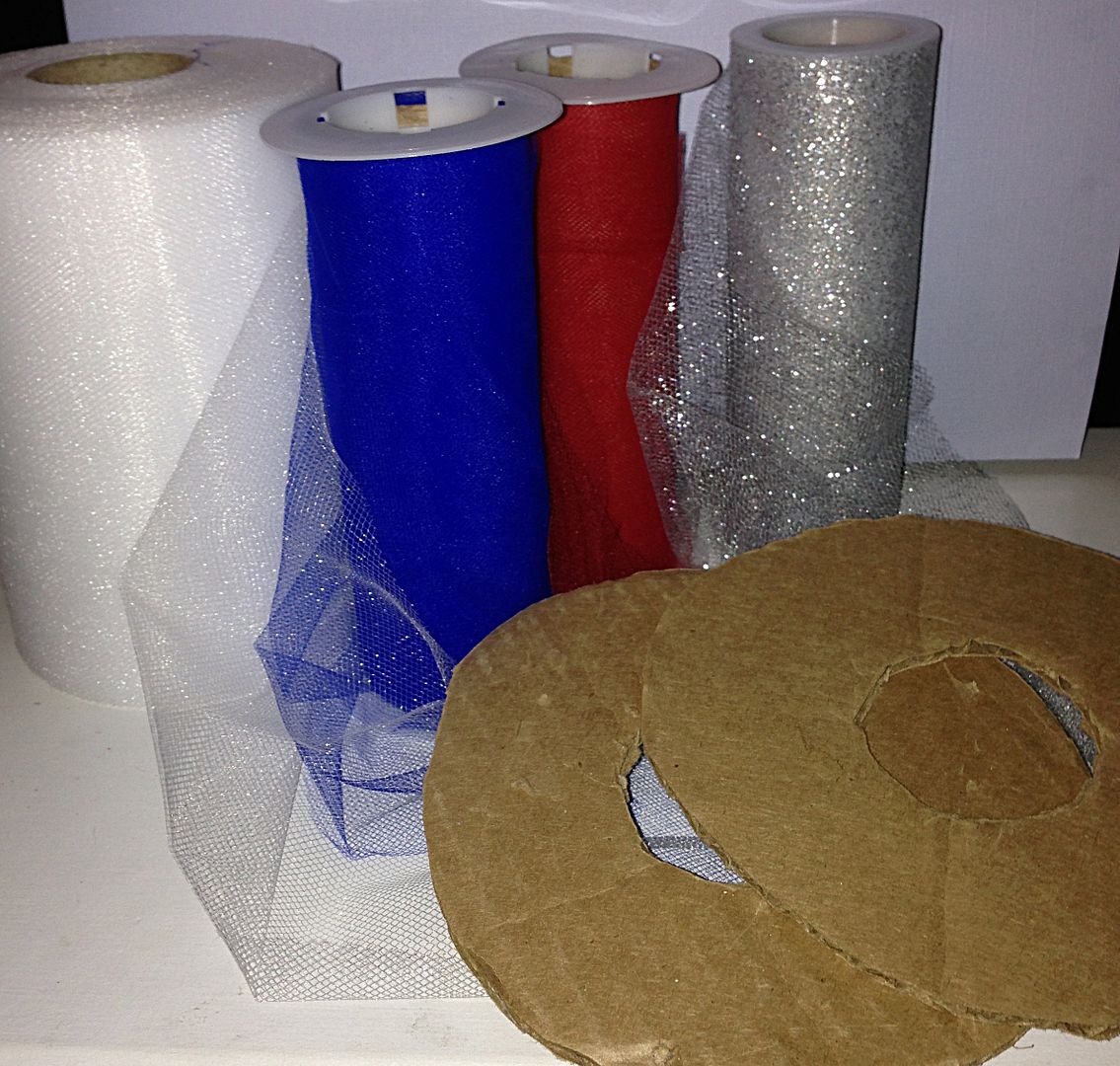 1. Paint the dowel rods and allow them to dry as you finish the "puffs" of the wands.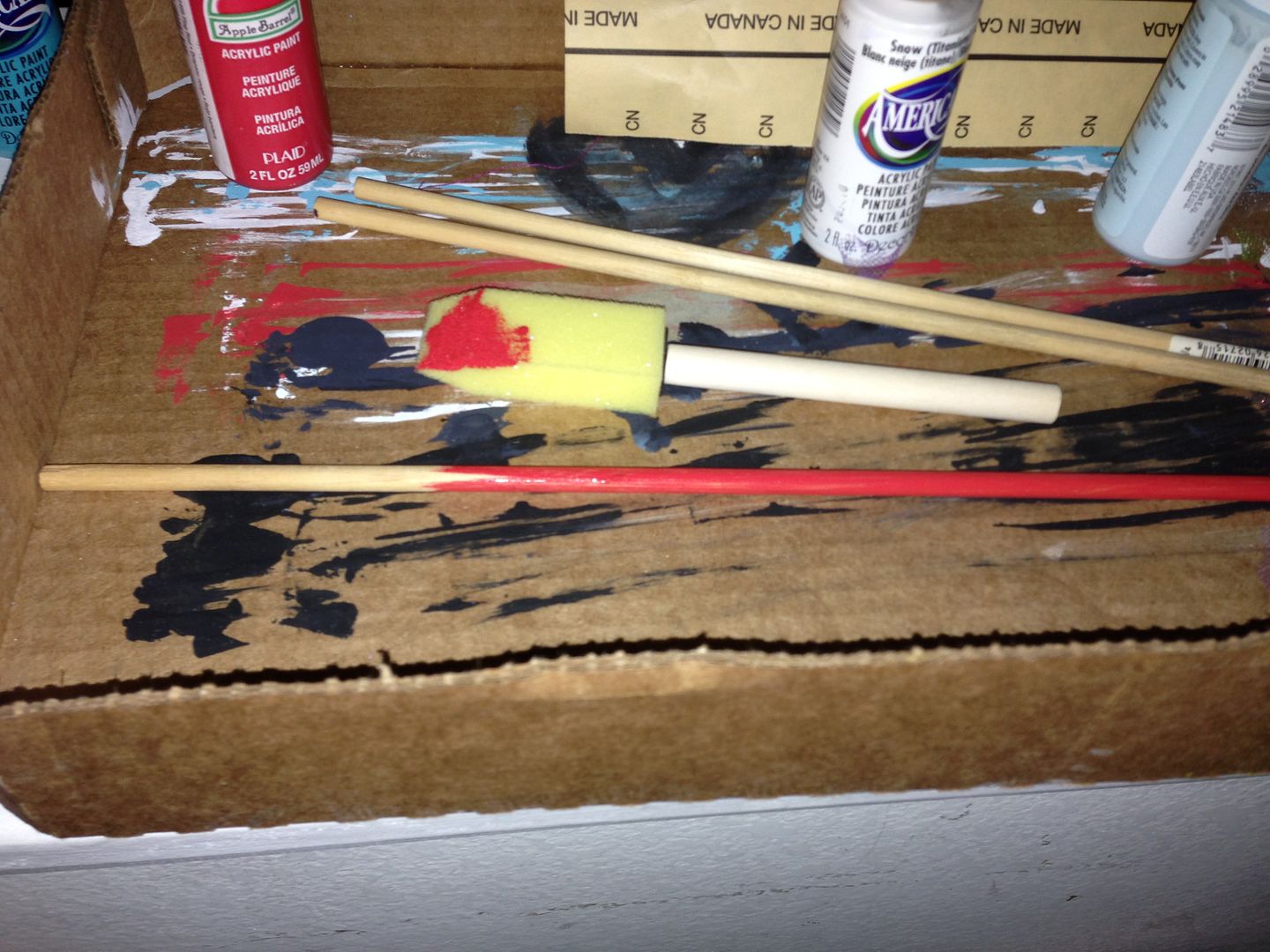 2. Cut two circle donut shapes out of cardboard. They do not have to be perfect, just as close in size as possible. The ones pictured are about 6 in diameter.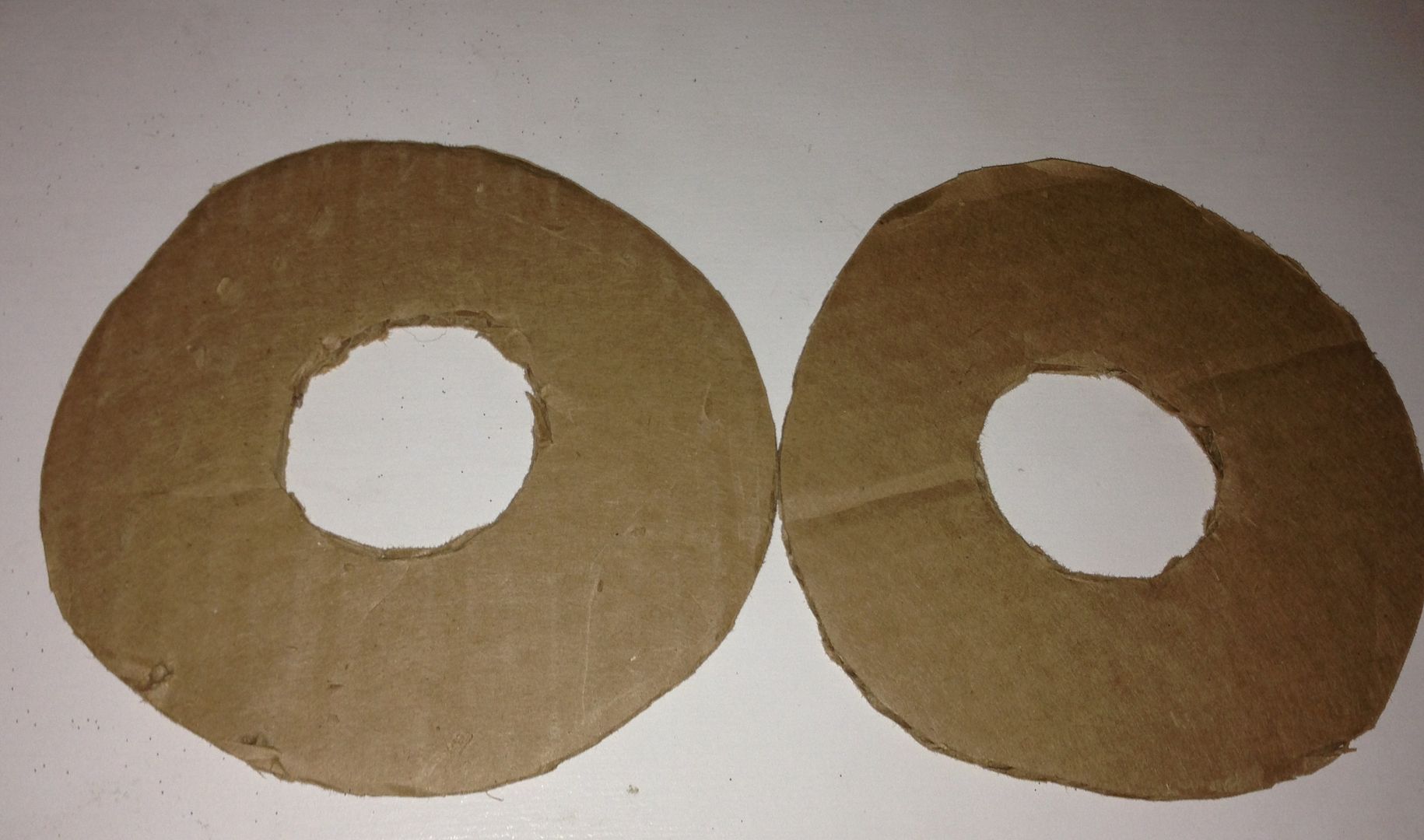 3. Next, place the two donuts together on top of each other, so it looks like one. Then, take 1-2 yd length of tulle and begin wrapping it around the donut like the picture.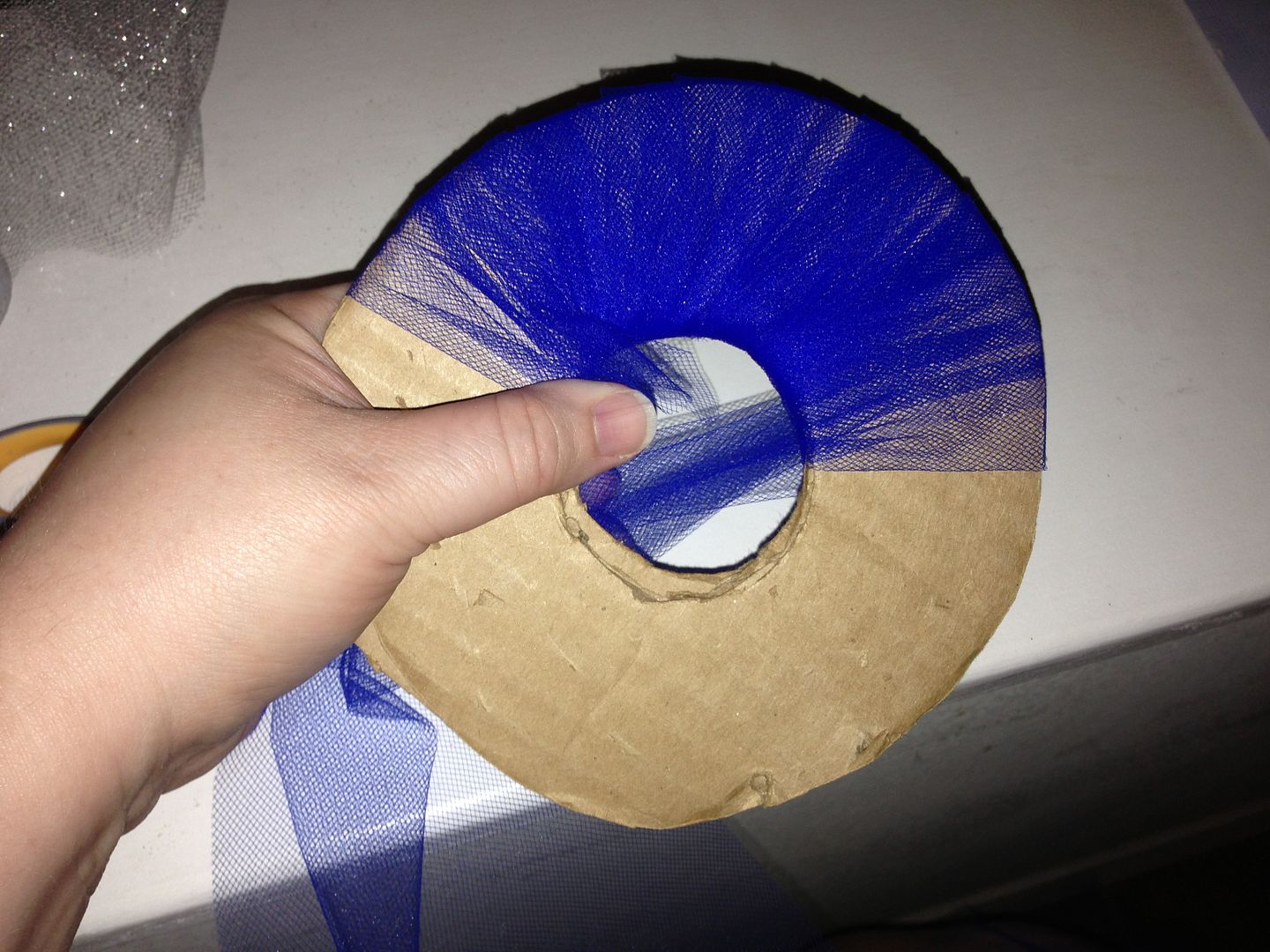 4. Take another 1-2 yd length of tulle and continue. It usually takes me about 4-5 yds of tulle to cover the entire circles.
5. Next, take your scissors and cut the tulle all around the edge like the pictures.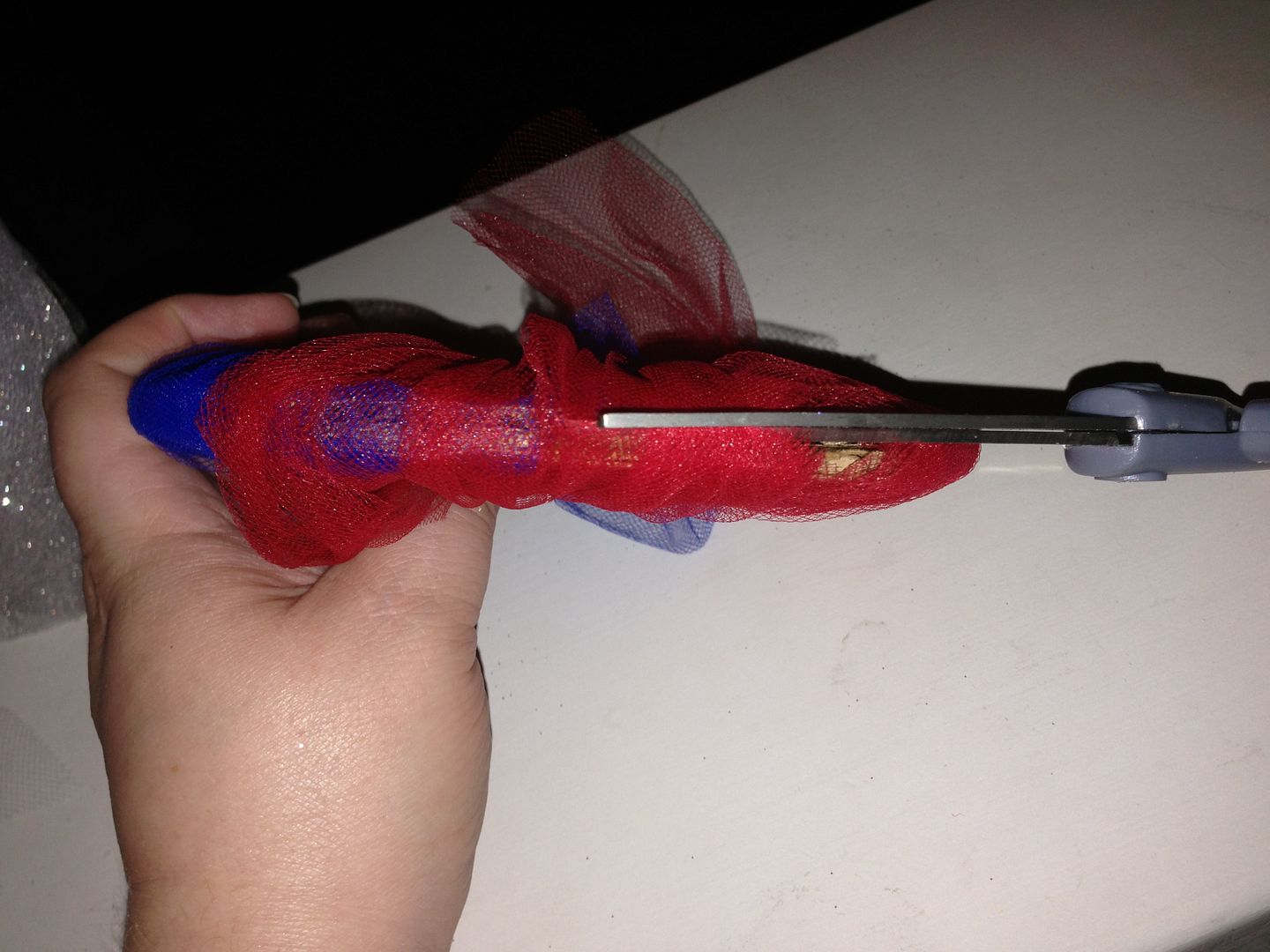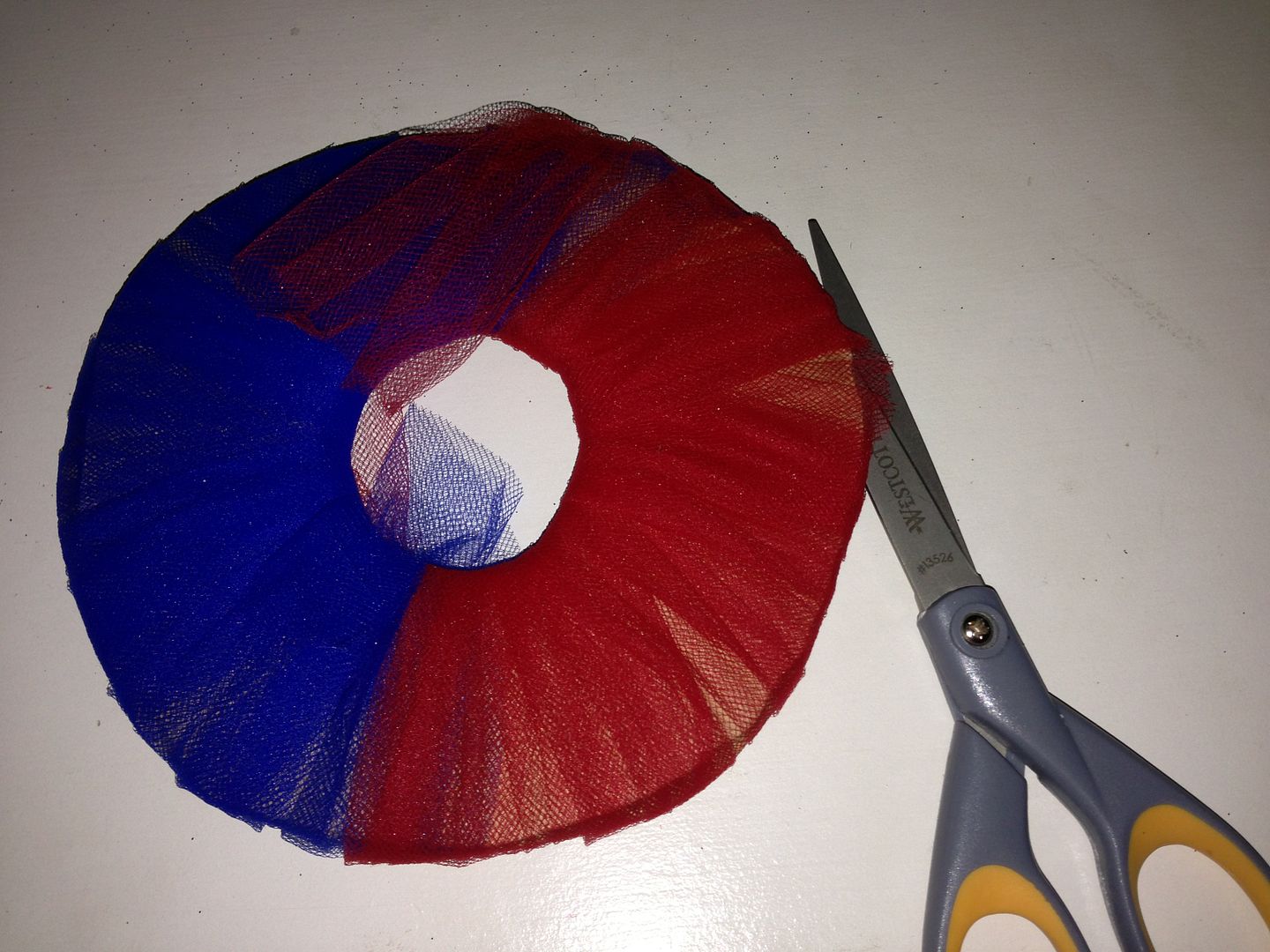 6. Now your cardboard and tulle will look like this. Then, cut a piece of tulle about 12 inches long and insert it between the two pieces of cardboard and tie it tightly around all the tulle.
7. Now your tulle "puff" or pompom will look like this. I use my scissors to trim it into a nice puff shape. Sometimes you'll have some longer tulle pieces that need trimming.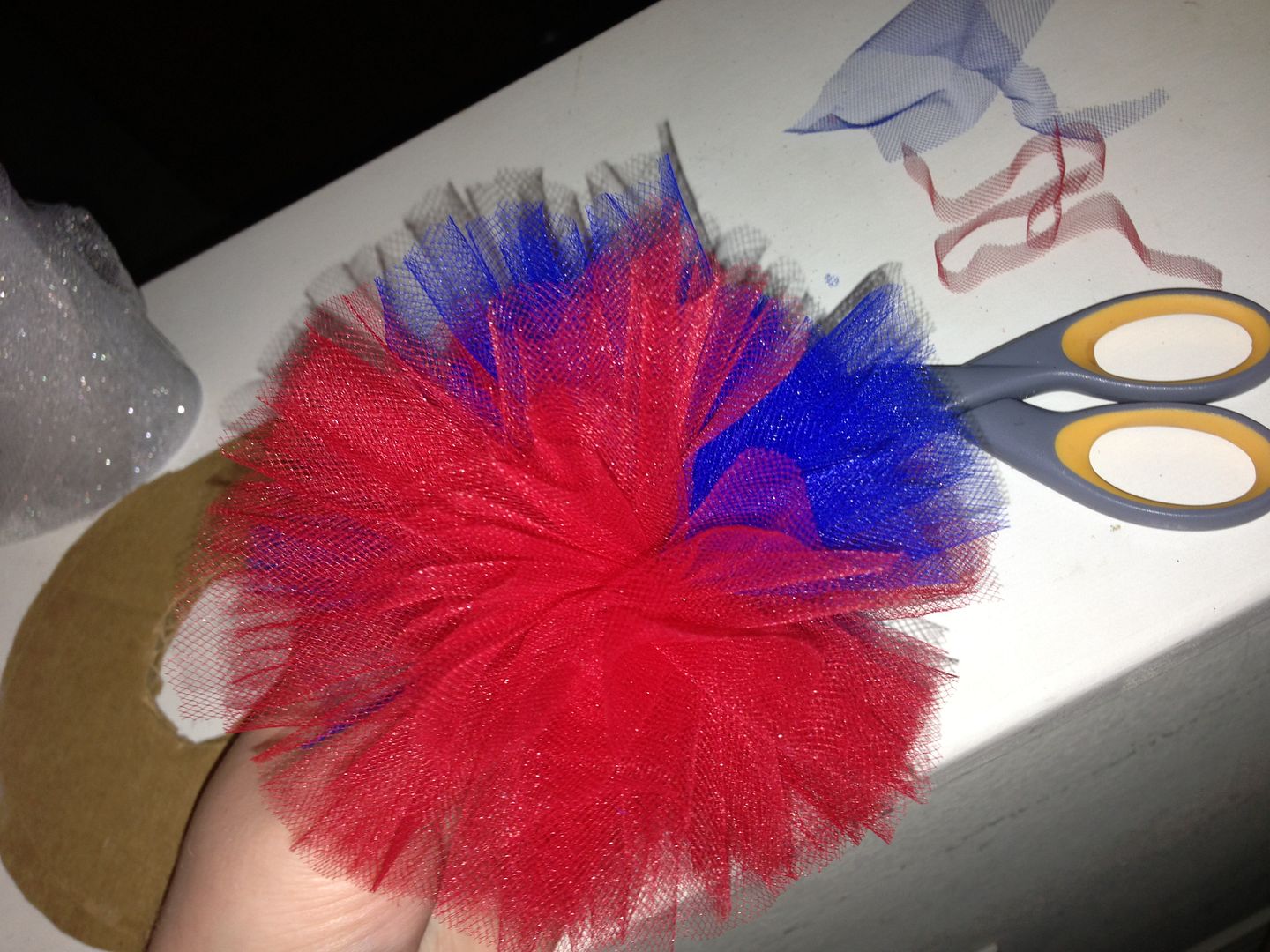 8. Now you'll want to get some various ribbons. I like to dig through my scrap ribbon bag to see if there are any I can use up.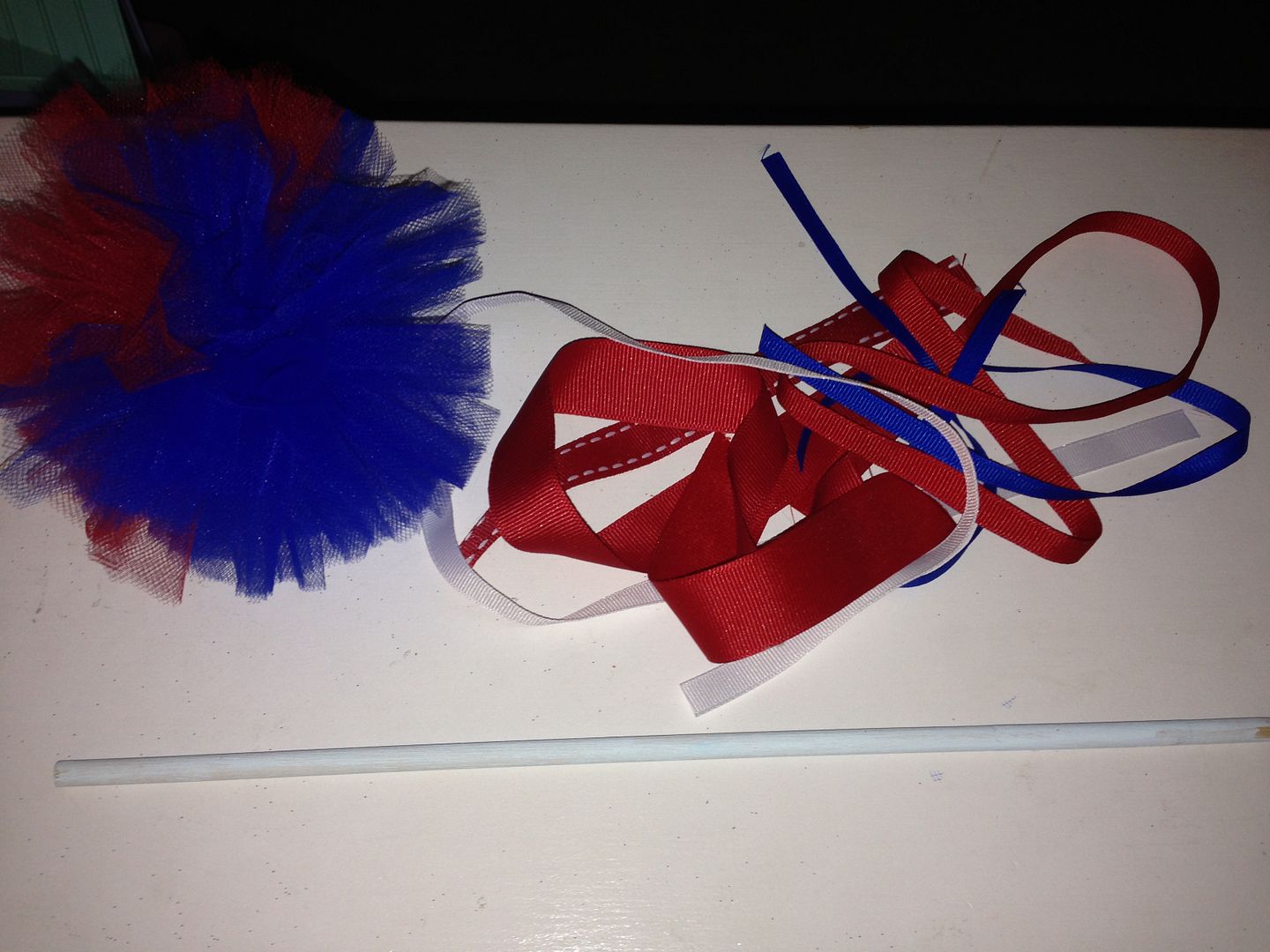 9. Plug in your hot glue gun and get the painted dowel. It should be dry. I like to add some glittery tulle along with the ribbon, just to give it some pizzazz, lol.
10. To attach the tulle and ribbon to the dowel, I just tie them in knots, them add a dollop of hot glue to make 'em stick. I usually add about 3 or 4 ribbons and tulle.
11. To attach the puffball of tulle, I find the knot in the middle of it, add a couple of big dollops of hot glue, and stick the dowel rod into it.
Test it out and make sure it feels sturdy. You don't want your puffball flying into the parade.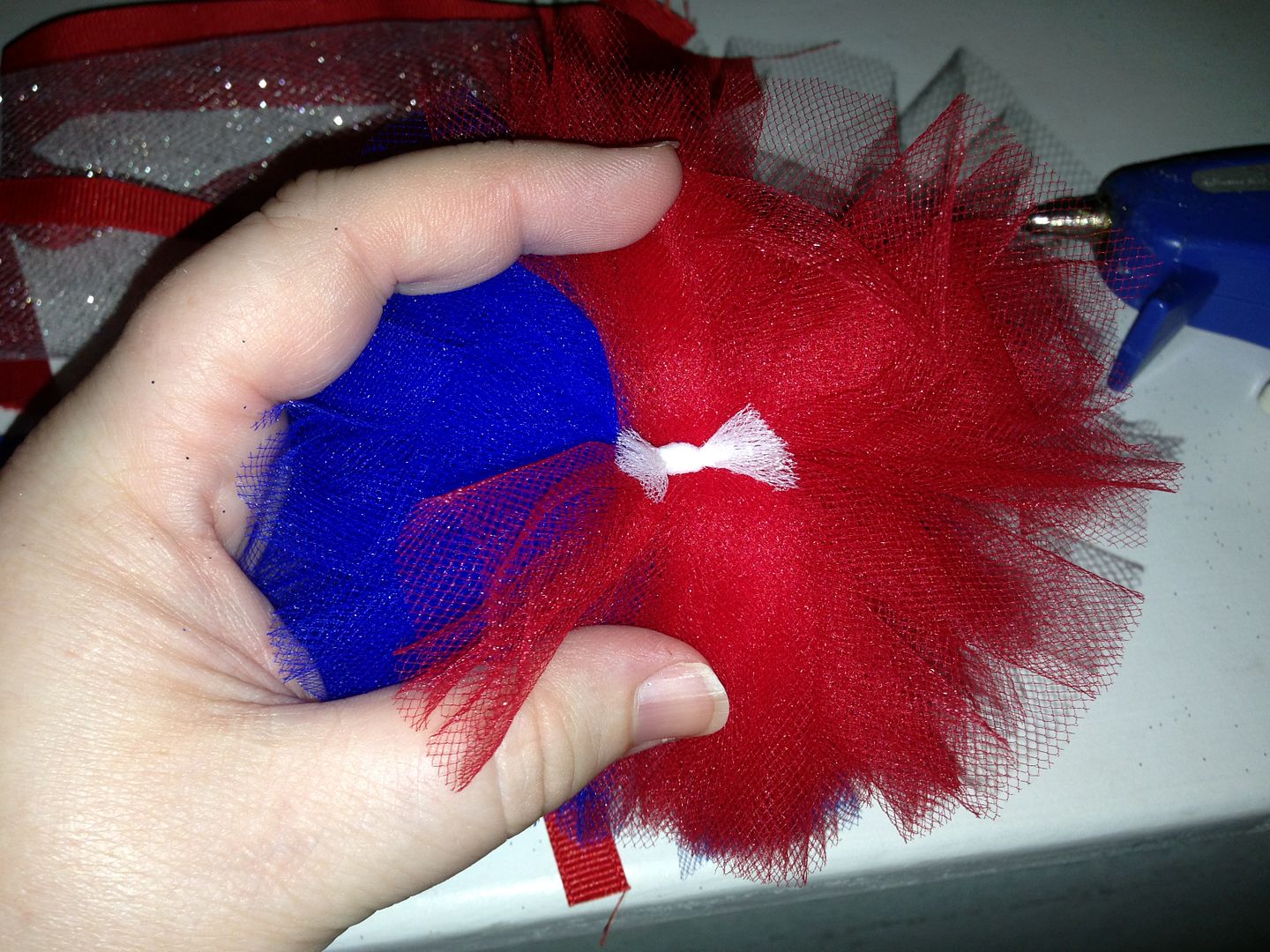 12. Next, I attach tiny bells to the ends of the ribbons. I clip the ribbon ends to prevent fraying, then I add a dollop of hot glue to each end and place a bell.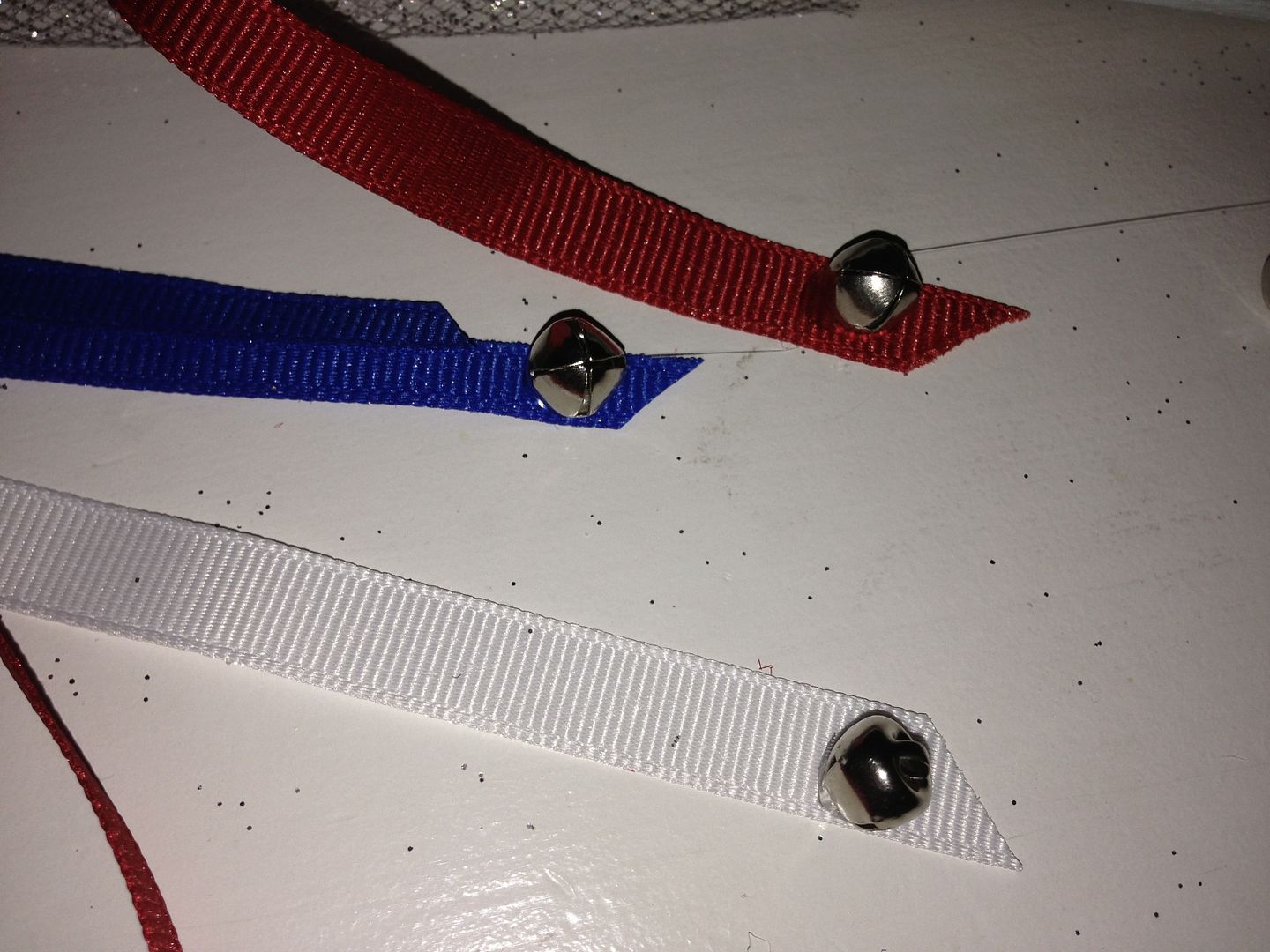 I would suggest you skip this step if you have babies, just in case one flies off and they pick it up and put it right into their mouths.

13. If you want to create some funky multicolored wands, try switching out the tulle after just 1/2 to 1 yd. Here is an example of one.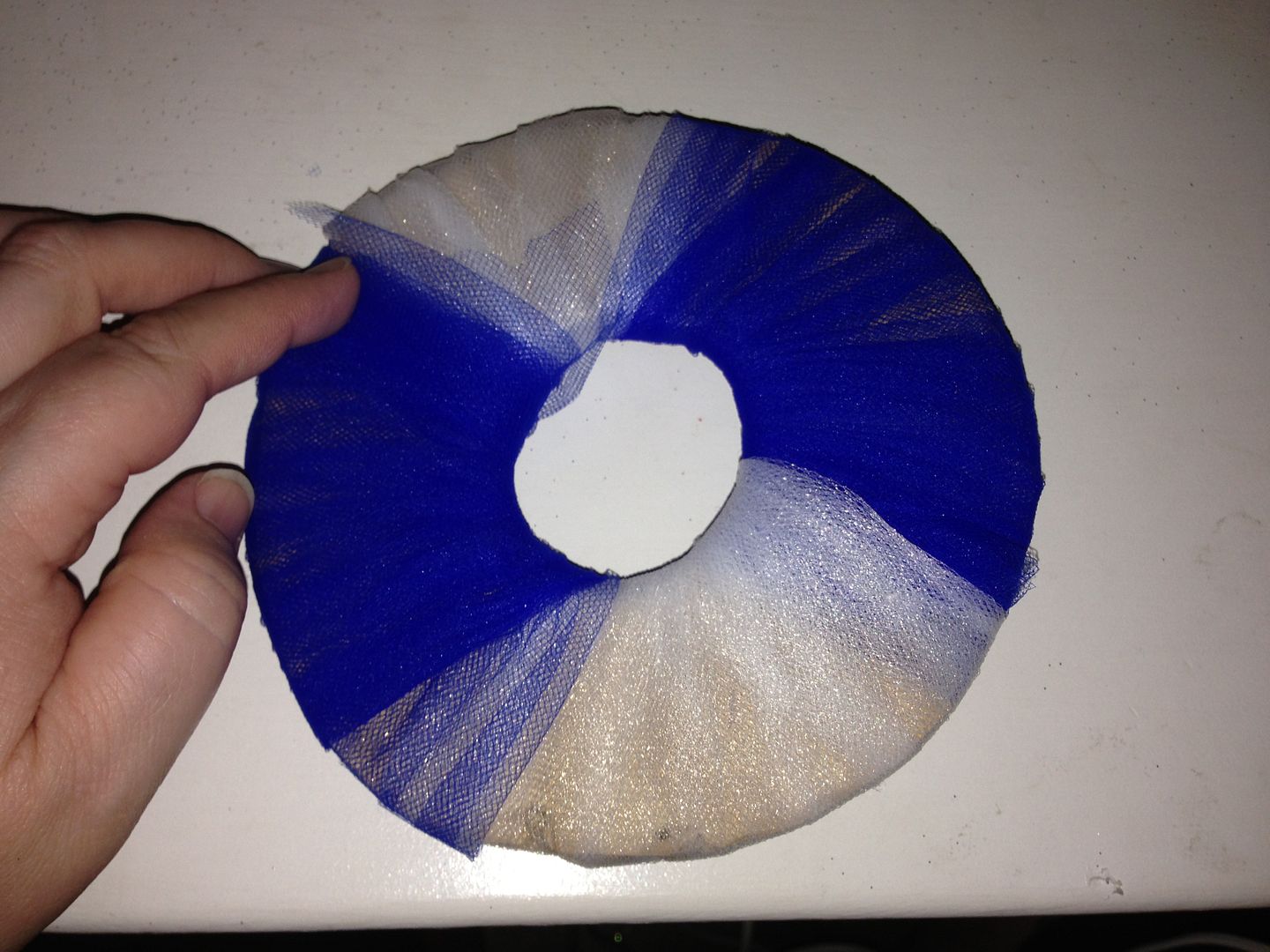 And there you have it! This is a fun and easy craft your kids can do with a grown up taking care of the hot glue. We'll be waving ours at the fireworks displace at UNT next week. Enjoy!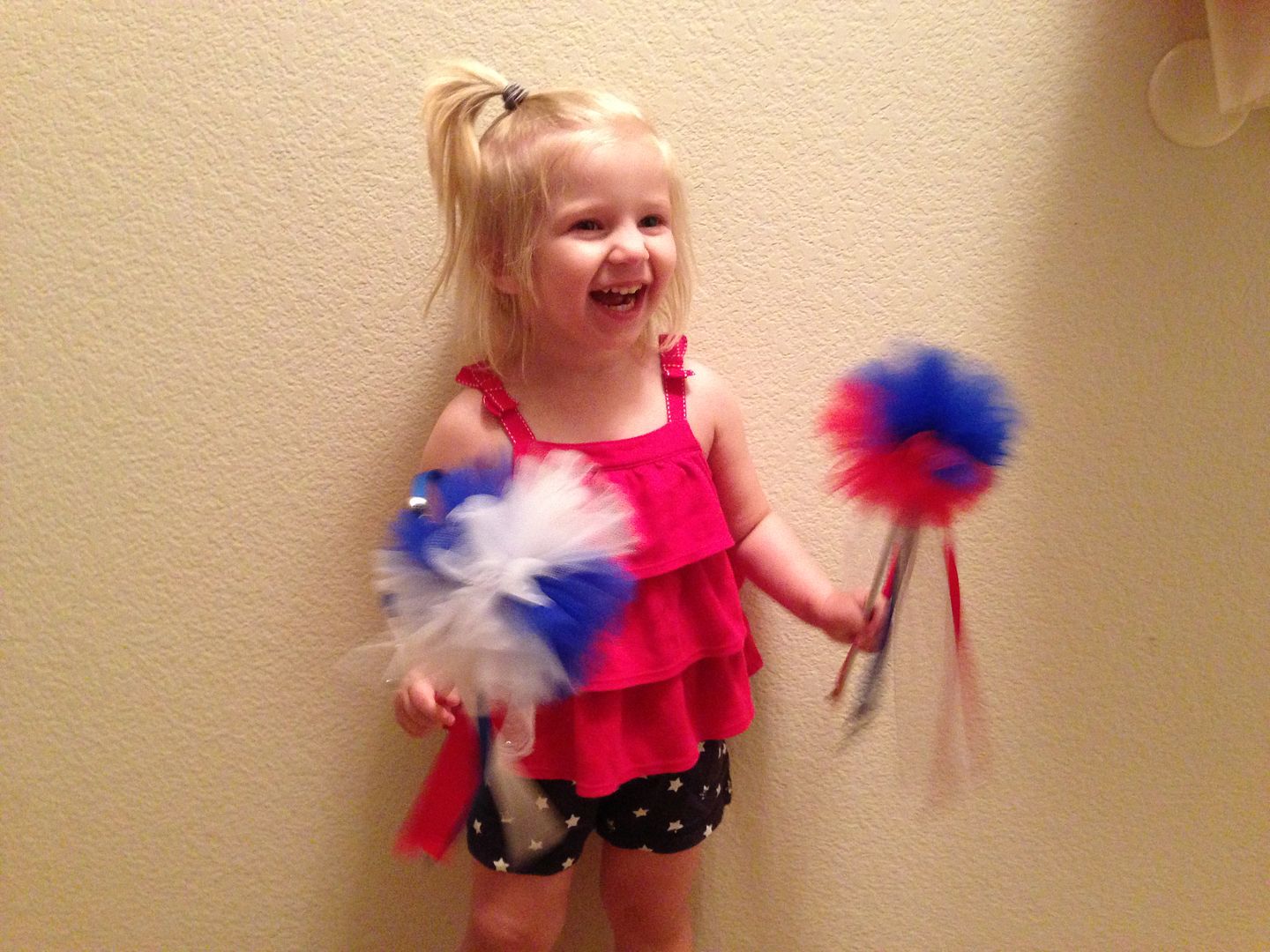 Early next week, I'll be hosting a giveaway! Recently, we made it to over 200 likes on Facebook, so in honor of all of you for helping make that possible, I thought a giveaway was the best way to say Thank You! Stay tuned!!