I just love when I can DIY something from the dollar store. This Dollar Store Mickey Mouse Disney Sign is just that! You can take a piece of framed art from Dollar Tree and turn it into the cutest Mickey Mouse inspired sign complete with a quote from Walt Disney. It would go perfectly with this DIY Mickey Mouse Cake plate for a party. This post contains affiliate links.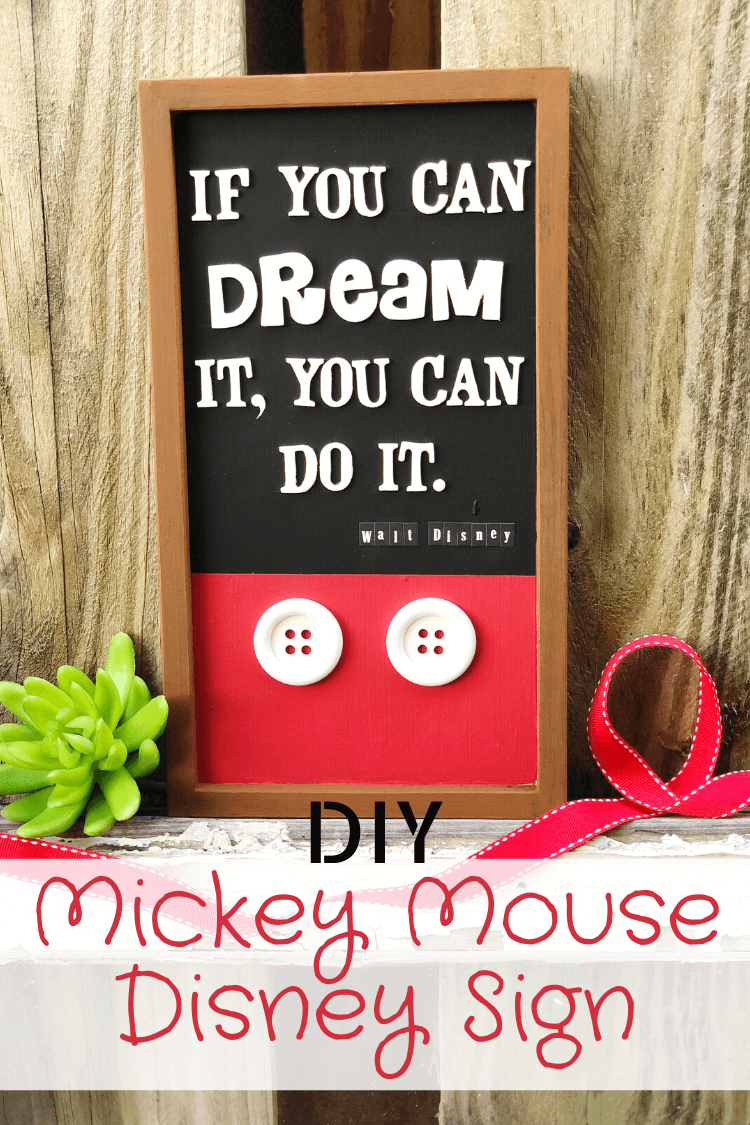 This farmhouse inspired Walt Disney quote sign is the perfect addition to a kids room or a quick and easy gift to make for the Disney fan in your life! I can totally see it as a wall decor for a Disney-inspired kitchen or to go with a tablescape for a Disney party.
What kind of framed art should you use for this Mickey Mouse sign?
You can use a cheap piece of framed art you already have or even something from the thrift store. This one came straight from the Dollar Tree. They have a pretty good selection at most Dollar Trees of 7 x 11 inch framed artwork, which is what this was made from. I think it loks the best, but ultimately, you can choose whatever framed art you want to DIY.
What kind of paint should you use for this Mickey Mouse Disney Sign?
The exact paint in this tutorial is just a recommendation as it was what was used. Just stick with acrylic craft paint in a satin finish in similar colors. Dollar Tree sells acrylic paint, thought I'm not sure of the exact colors you can find, and those but they will work just fine.
What kind of letter sticks should you use for this Mickey Mouse Disney Sign?
The "Thickers" brand for the larger stickers was what was used on this particular sign, but you can choose any similar stickers. If you can't find the stickers you need in white, you can always paint them with white acrylic paint.
More Fun Disney DIYs
Yield:

1 sign
Dollar Store Mickey Mouse Disney Sign
Instructions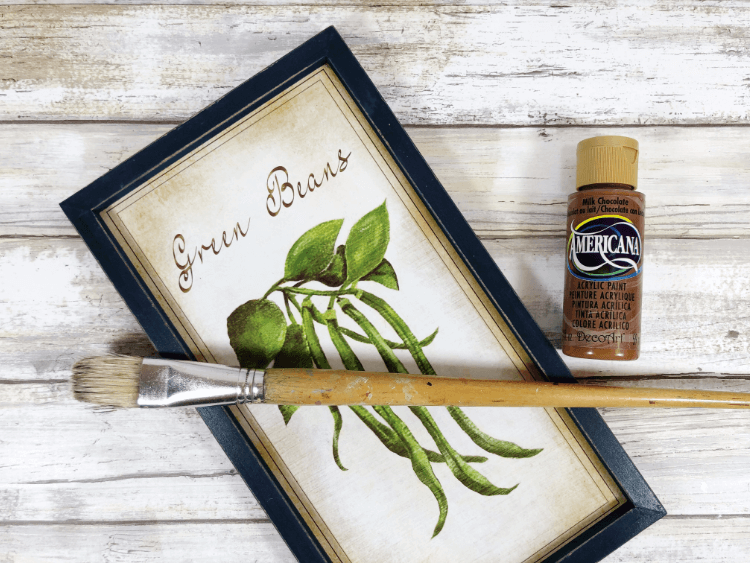 If the frame of the sign is not already black, base coat sign frame with Lamp Black and then let dry. Dry brush Milk Chocolate randomly over the black frame to give the appearance of wood grain. Let dry.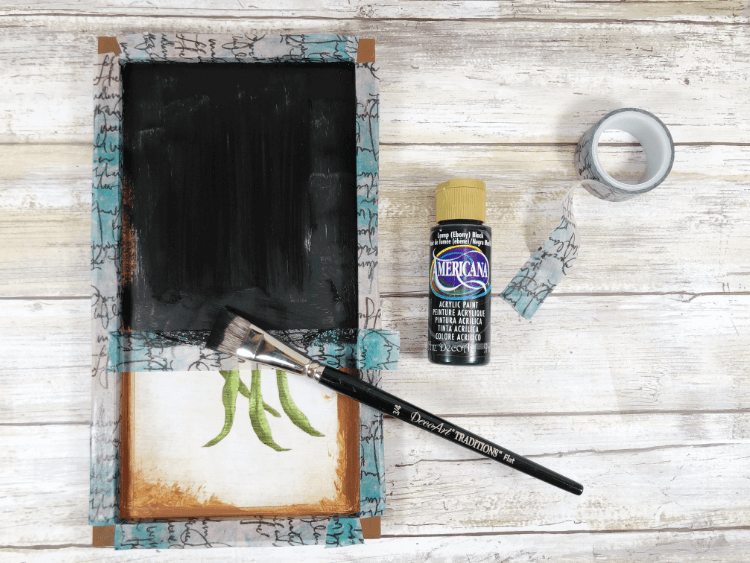 Apply painters tape on inside edges of the sign. Measure down 6 ½" from top and apply a horizontal line of tape. Base coat the top portion of the sign with Lamp Black. Apply a second coat, if necessary. Let dry and remove horizontal line of tape.
Apply horizontal line of tape at the bottom edge of the black paint. Base coat the bottom of the sign with Country Red. Apply a second coat, if necessary. Let dry and remove all tape.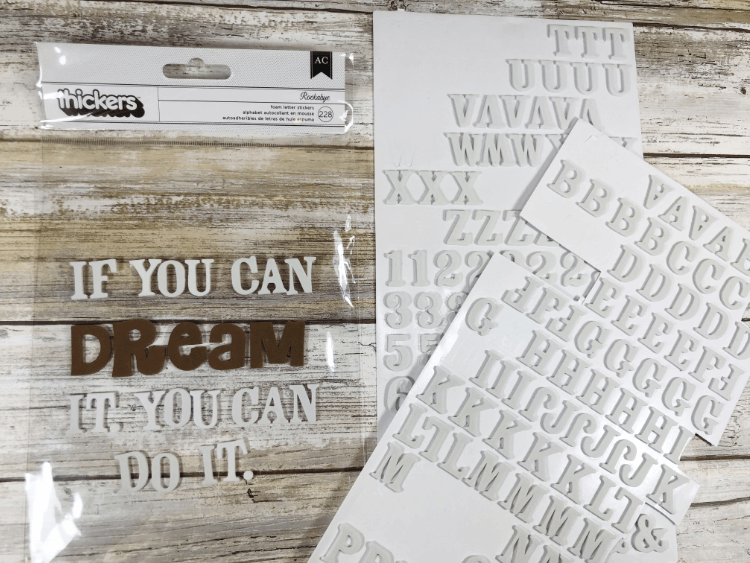 Select stickers to spell out quote. Money Saving Tip: dimensional letter stickers can be painted to match any project! Gently apply stickers to their plastic packaging and paint all letters Titanium White. Let dry.

Measure and lightly pencil in guidelines for the quote. Carefully apply letter stickers.

Apply small letter stickers to spell out author's name using the tip of a craft knife for precise placement.
Attach two white buttons to the red section of the sign with Liquid Glue.