Summer makes me think of the 3 F's — fun, fireworks, and floats! You can have all three with these easy 4th of July Fireworks Floats. They are just perfect for sitting out in the backyard with the kids celebrating our great nation and watching the fireworks high up in the sky.
I found these adorable plastic tumblers at the dollar spot in Target. What the heck can't you find there? It's all just so cute! Anyway, they say, "Party like it's 1776" in an illustration of our country. I love these cups! I'd suggest you head there now if you want these cups because they had just a couple when I went.
These Fireworks Ice Cream Floats are super simple to make. Start with a scoop of vanilla ice cream at the bottom of the cup. It's just perfect if it's a little melted so you can swirl it with the drink.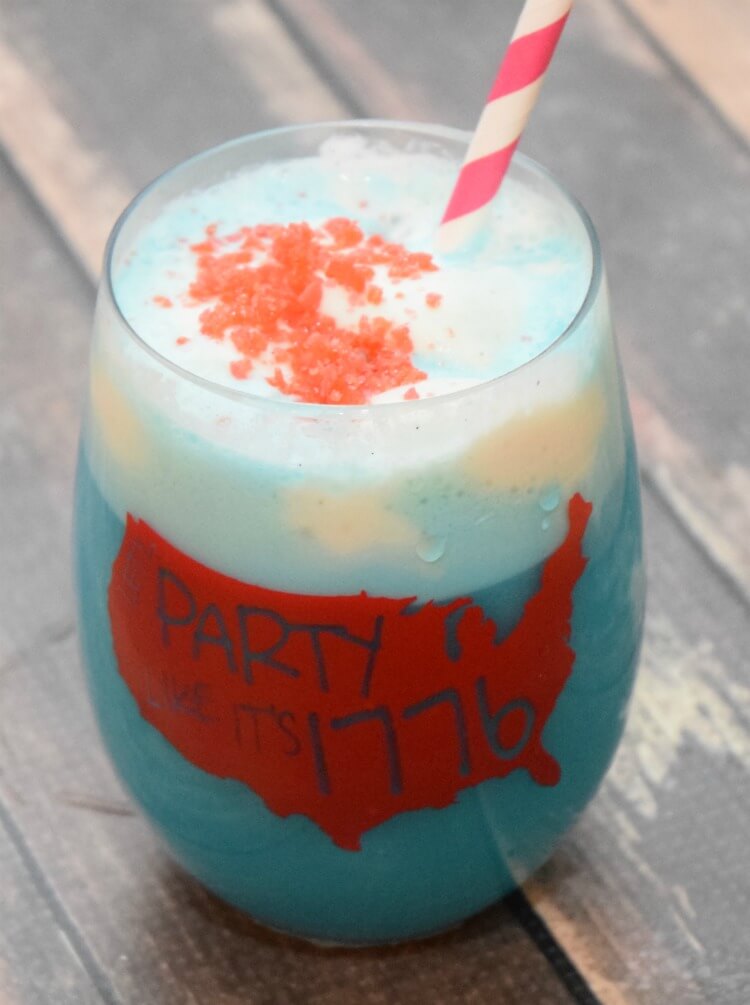 4th of July Fireworks Floats
3/4 cup blue drink (blue raspberry Kool-Aid
1 scoop vanilla ice cream, slightly melted
small spoonful of cherry pop rocks
I used Kool-Aid Blue Raspberry pouch drinks as it's what I had at the time, but you can use any blue drink. You can even use the sugar free Kool-Aid flavor drops and add them to a glass of water. I added about 3/4 cup of a blue drink to the ice cream. Then, I swirled it together to make it somewhat of blended float. I just love blended floats.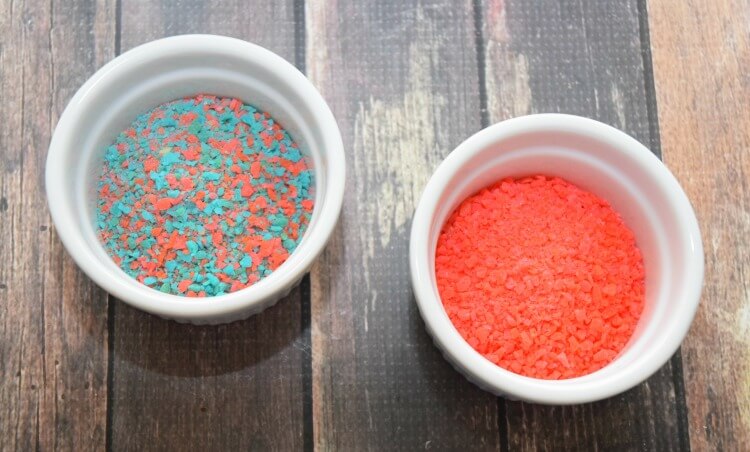 Then, it's time to add the fireworks right on top! I used cherry pop rocks candies. It's the perfect little "fireworks" for your mouth! My kids suck up the pop rocks and then get right each other's face with their mouths wide open so everyone can "hear" the pops. They all just love it.
If you are making these up ahead of time, add the pop rocks just before serving because they will disappear in just a few minutes.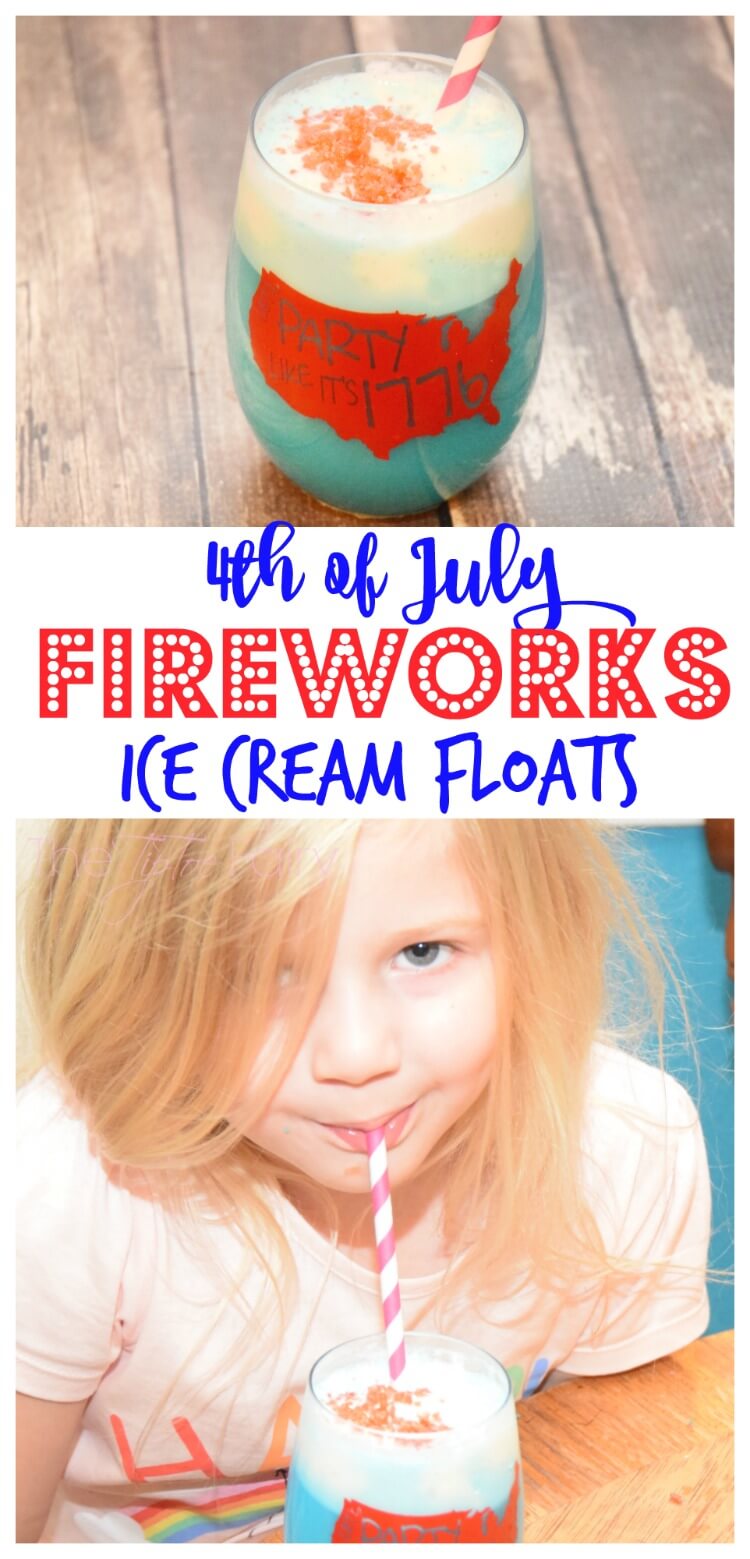 What favorite treat do you love to serve for your 4th of July get together?